Valentine's Day 2023: 15 gadget gift ideas to show your love
Objects of affection
Roses are red, violets are blue…if you need gift ideas, we've got a few for Valentine's Day 2023.
Sure, you shouldn't need an annual calendar reminder to nudge you into an arbitrary display of affection. But it never hurts to treat your sweetheart.
Whether you're shopping for an old flame or a new fling, you'll find a fitting gift in the list below. From massage guns to mood lighting, each gadget has been picked for its romantic potential. And because it'll still be useful once the throes of February passion have passed.
---
Lifx Lightstrip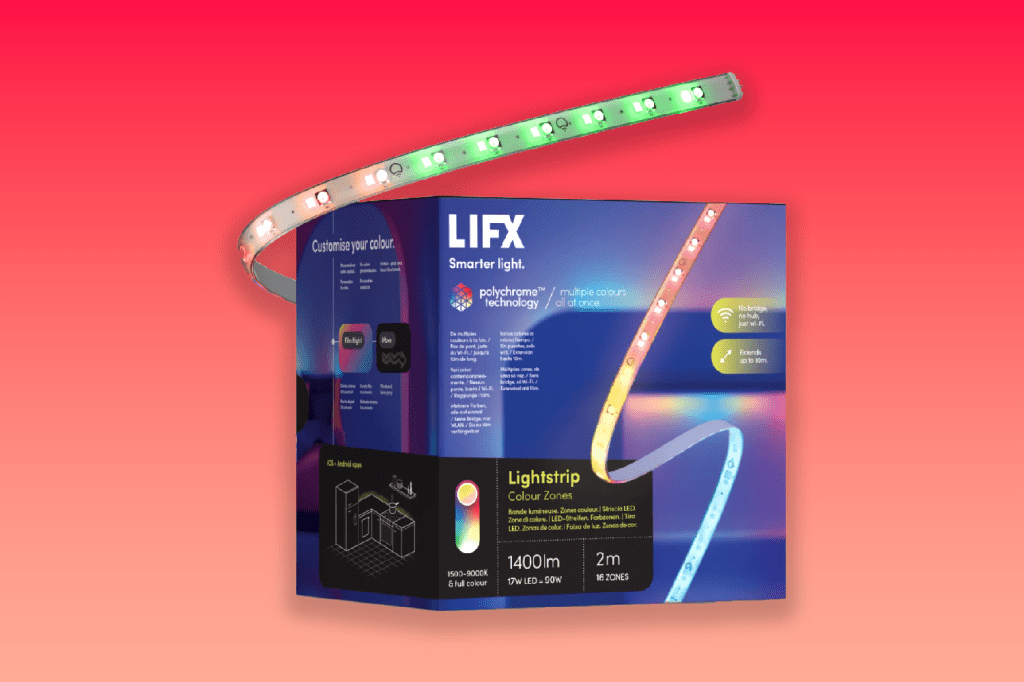 Music might set the mood, but it takes the right lighting to really add romance to a room. For instant ambience without reaching for the dimmer switch, stick a Lifx Lightstrip in your lounge.
Compatible with Alexa, Siri and Google Assistant, you can simply instruct your digital helper to hit the lights. Forget 50 shades: strips can glow in multiple tones along their length, with millions of hues to choose from. Pick from preset scenes or have a go at creating your own. It's also compatible with Razer Chroma, in case your date nights usually include a quick COD session.
---
Sonos One (2nd Gen)
What's the use of voice-activated lighting if you can't play some Barry White from the comfort of your sofa? There's no shortage of wireless smart speakers out there, but one of our personal favourites is the second generation Sonos One.
The Sonos One is a feature-packed speaker that works seamlessly with Alexa, Google Assistant, Spotify and AirPlay 2. It also comes with an ethernet port, if you want to hard-wire it into your network for audio around the house. The design is subtle enough to suit any decor, and the sound from a single device will easily be enough to fill your living room with sweet licks.
Rega Planar 1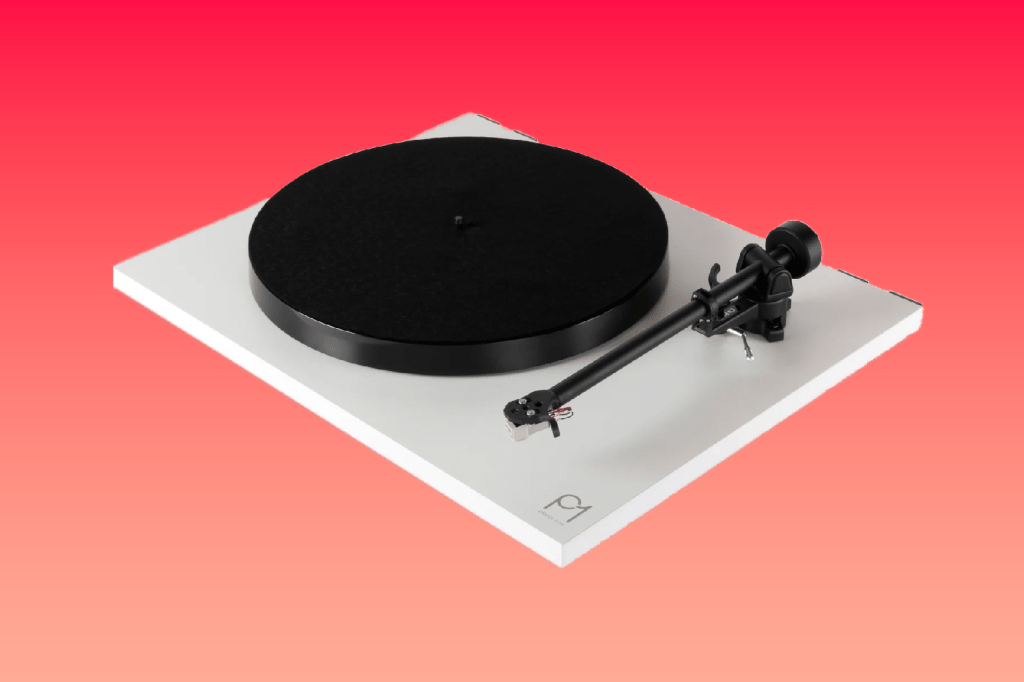 Video might have killed the radio star, but it was Spotify that murdered the mixtape. Keen to curate your own soppy soundtrack? You could make a personalised playlist. Or for affectionate audio with a vintage touch, you could cut a custom vinyl through Cutsy.
And if you need something to spin it on, the compatible Rega Planar 1 is a fantastic plug and play turntable for those just building their collection. It brings depth and warmth to any record, and features a RB110 tonearm built with ultra-low friction bearings and a low noise motor that should reduce skipping. It's even compatible with the Sonos Five.
---
Lego Wildflower Bouquet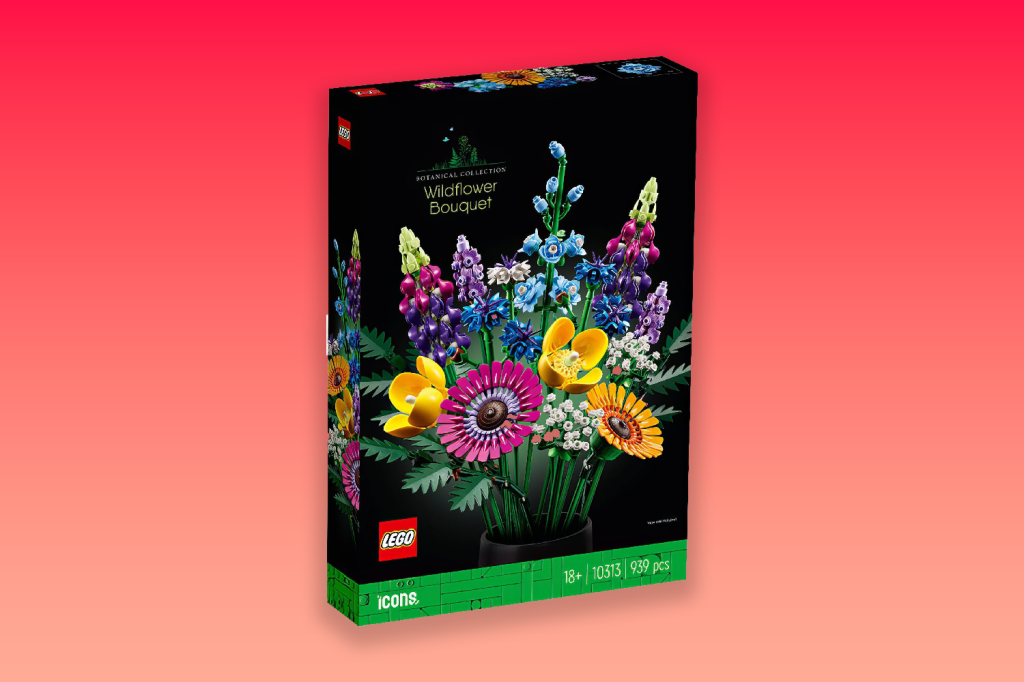 Purchase the Lego Wildflower Bouquet direct from Lego here
A fresh bouquet might look lovely on day one, but much like your ex they become withered and drab and you just want them out of the house for good.
For a floral gift that doesn't droop, try this brick-built bouquet of blossoming wildflowers. This 939 piece set will let you relax and focus on the more enjoyable things in life. They'll also outlast any heartache you might be nursing with beige oven food and Adele's back catalogue, too.
---
Xgimi Elfin
No date night is complete without a soppy movie on a big screen, but buying a decent home projector can be a bit of a money pit. The Xgimi Elfin is a tiny, tech-packed projector that does its best to reduce the hassle surrounding big-screen. At £599, while not cheap, The Elfin offers plenty of bang for buck with a bright 200in 1080p image and features like automatic keystone correction and autofocus. It even has built-in speakers and voice commands via Google Assistant,
---
Nomad Modern Leather Case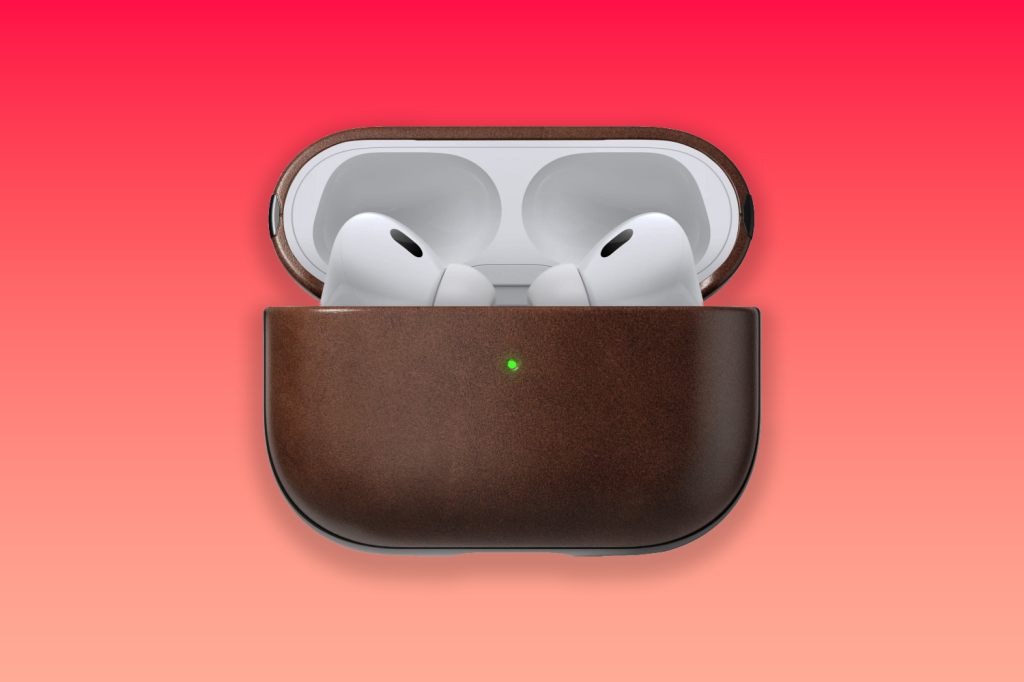 Buy the Nomad Leather Case for AirPods Pro (2nd gen) direct from Nomad here
File under 'things that could feasibly be mistaken for an engagement ring', the Nomad Modern Leather Case is the premium vessel for keeping your AirPods safe. This superior shell comes wrapped in tough Horween leather. Lined with protective microfibre and reinforced by polycarbonate, the vegetable-tanned wrap will take on a patina as you use it. Plus there's a tiny light pipe, so you can still see the LED indicator.
---
Theragun Mini
A rub-down is one way to romance your partner, but if your significant other is a serious fitness fan, you'll need more than scented oils and tender patting to woo their knotted muscles. For easy kneading that really hits the spot, treat them to Theragun's smallest percussion gun. Delivering up to 2400 thumps per minute, the Mini is faster than your hand chops can ever hope to be. And unlike your paws, it doesn't tire easily: good for up to 150 minutes on a single charge, it's ideal for solo treatment on the go. Leaving you with nothing to do but massage your bruised ego.
---
Yeti Rambler Lowball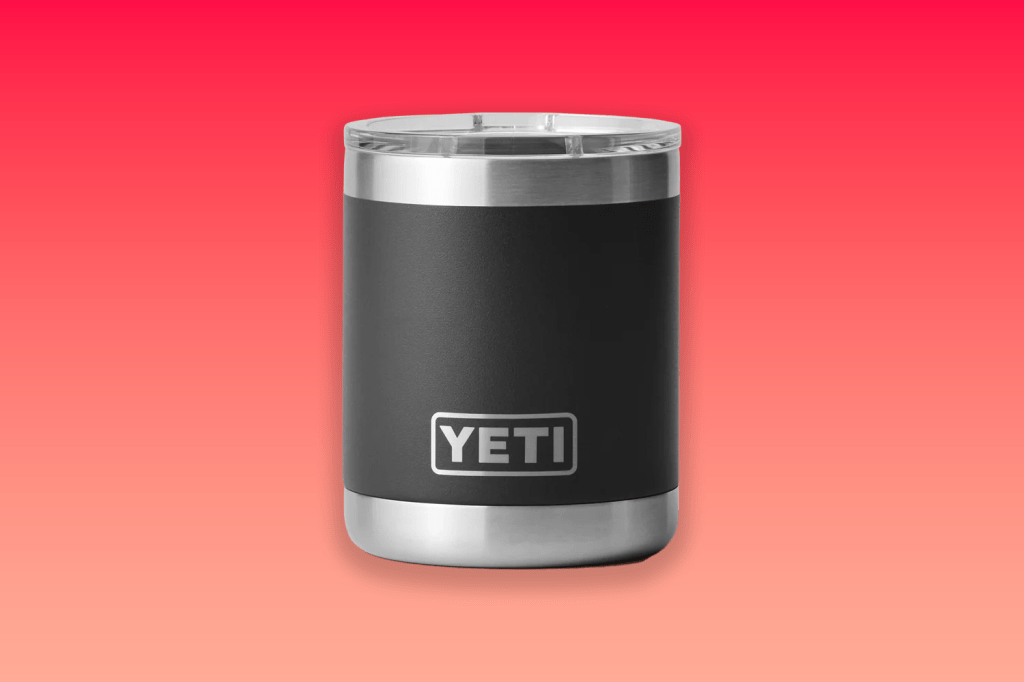 Flowers and chocolates are outdated. Everybody knows the sign of a great relationship is when you buy one another something very practical, especially if you're dating an outdoorsy sort. Your pitching skills might be speedy, but it takes more than an erected shelter to impress seasoned explorers. Make them a happy camper with this lowball beaker – ideal for winding down with a nightcap under canvas. It also doubles up as an insulated mug, complete with a magnetic lid. So you can treat your sweetheart to a morning brew, with less risk of a sleeping bag spillage.
---
Belkin 2-in-1 Wireless Charger with MagSafe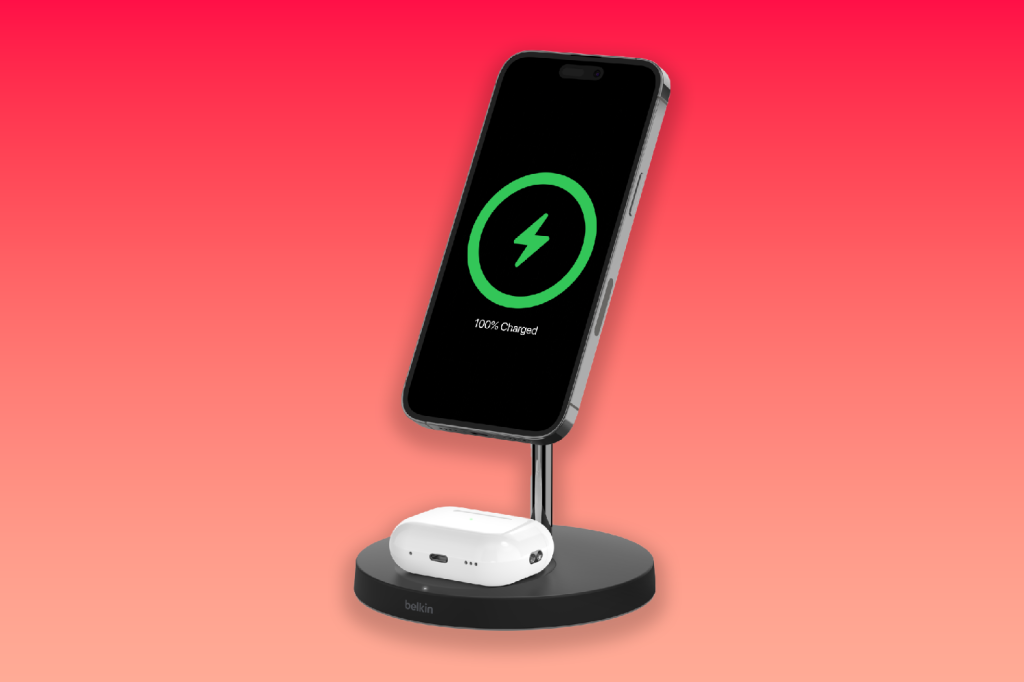 The power of love might keep bad at bay, but it can't fill your phone battery before date night. For that, you need a different sort of force. Boosting your blower with up to 15W, Belkin's MagSafe compatible wireless charging stand can also zap your AirPods simultaneously. So you'll have a full iPhone to help you find the restaurant – and earphones ready to calm your nerves with a reassuring soundtrack. Frankie said to relax, after all.
---
Withings ScanWatch
Absence may make the heart grow fonder, but it's also important to make it stronger. While we're busy crowbarring another Valentine's Day pun into this article, take a look at the Withings ScanWatch, which is comfortably one of the most detailed and advanced heart trackers out there.
The Withings ScanWatch records your heart rate periodically and will send a notification when it picks up an irregular heartbeat. If it does, you can take a 30 second, medical-grade electrocardiogram reading by simply placing your finger over part of the watch face for a more detailed analysis. In our humble opinion, the ScanWatch also happens to be a lot more stylish than other smartwatches on the market, too.
---
Fujifilm Instax Mini 40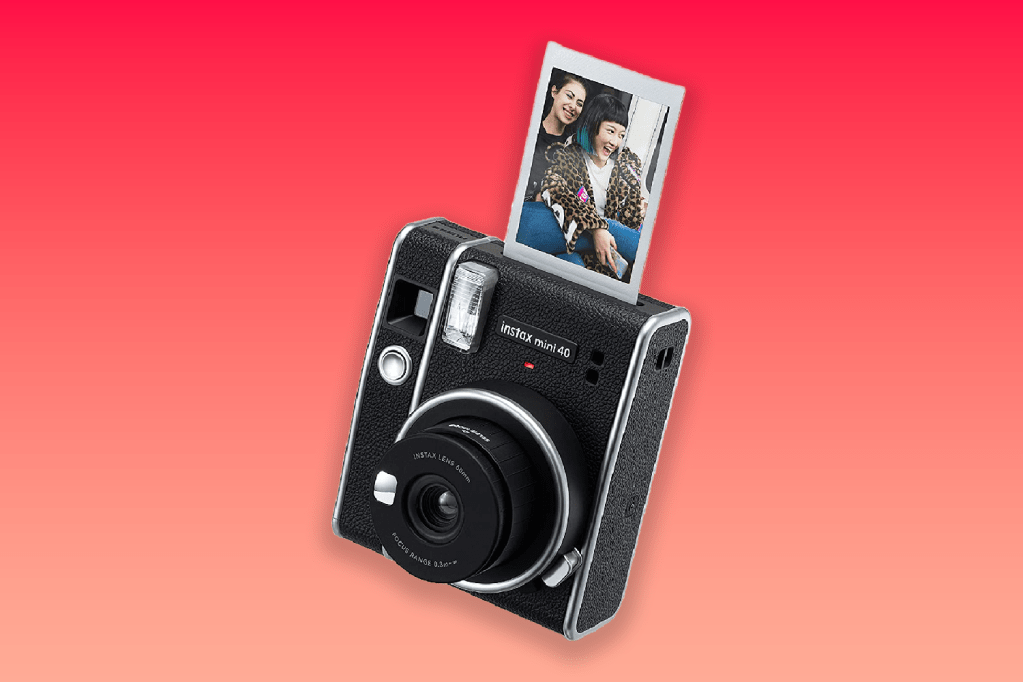 Nothing rose-tints a romantic moment quite like an instant print. Sure, you could get a sharper shot with your smartphone, but only an analogue snap guarantees nostalgia. This Fujifilm flasher spits out sizeable prints with rich colours and deep contrast. Pulling on the lens also unlocks a selfie mode, for posed pics with your beau. Want to add extra sentiment? The white border at the bottom of the Instax Mini paper is big enough to scrawl 14/01/22 in arty Sharpie.
---
The Sub Compact
True love means building a bar at the bottom of the garden, installing a full draught system and treating your other half to pulled pints as they require. Ready to be a bartender but lacking the requisite shed space? Stick this compact tap on your kitchen counter for a beer experience that's almost as good as the pub.
A surprisingly tidy package, simply drop a compatible keg in the top and the Sub's integrated cooling tech will ensure your amber beverages come out perfectly chilled. Cheers to that. And, you know, the whole love thing.
---
Amazon Kindle
Few gifts say "I get you" quite like a well-selected book, but choosing a suitable tome can be trickier than you think. Shopping for someone with an eclectic taste in page-turners? You could take a punt on a paperback. Or for a gift that involves less guesswork, you could wrap up Amazon's simplest Kindle for the fourteenth of Feb. Sure, you can't leave a romantic note on the opening leaf, but opt for the version without ads and your beloved bookworm will at least be able to see the cover of their current read on the Kindle's front-lit lock screen.
---
Climeworks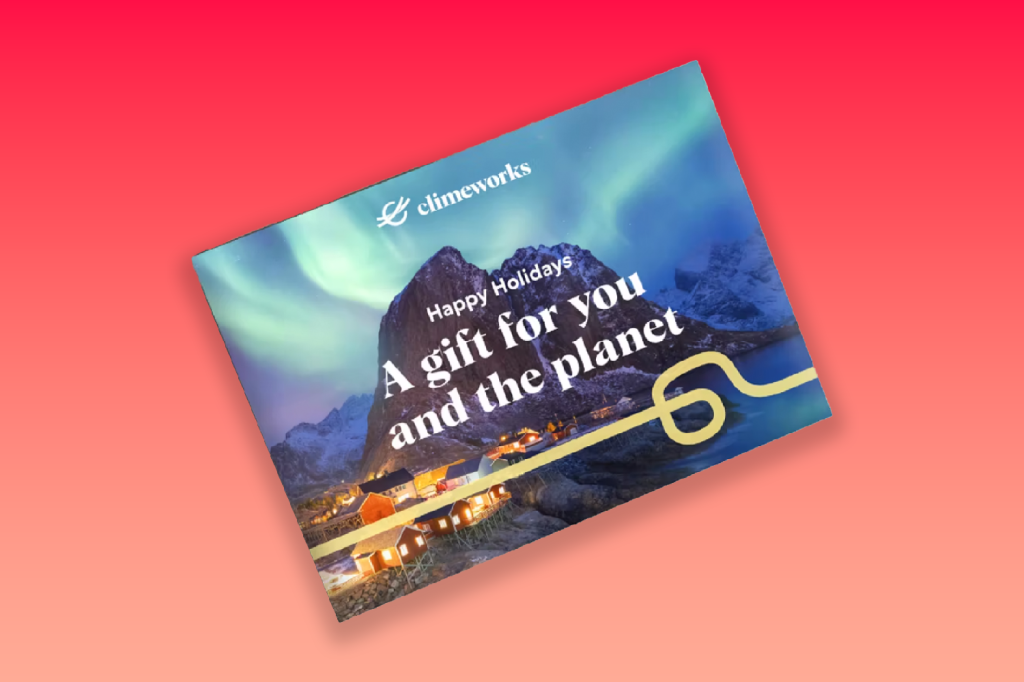 Shopping for something which shows you're serious? A Climeworks gift fights climate change by removing CO₂ from the atmosphere. How? Using modular machines which filter air to capture harmful emissions for storage or safe re-use. Not just a win if your partner's an eco-warrior, it also shows that you're thinking about a cleaner, greener future together. Ready to really commit? Climeworks also offers subscriptions to support its sustainability efforts on a rolling basis.
---
Dead Space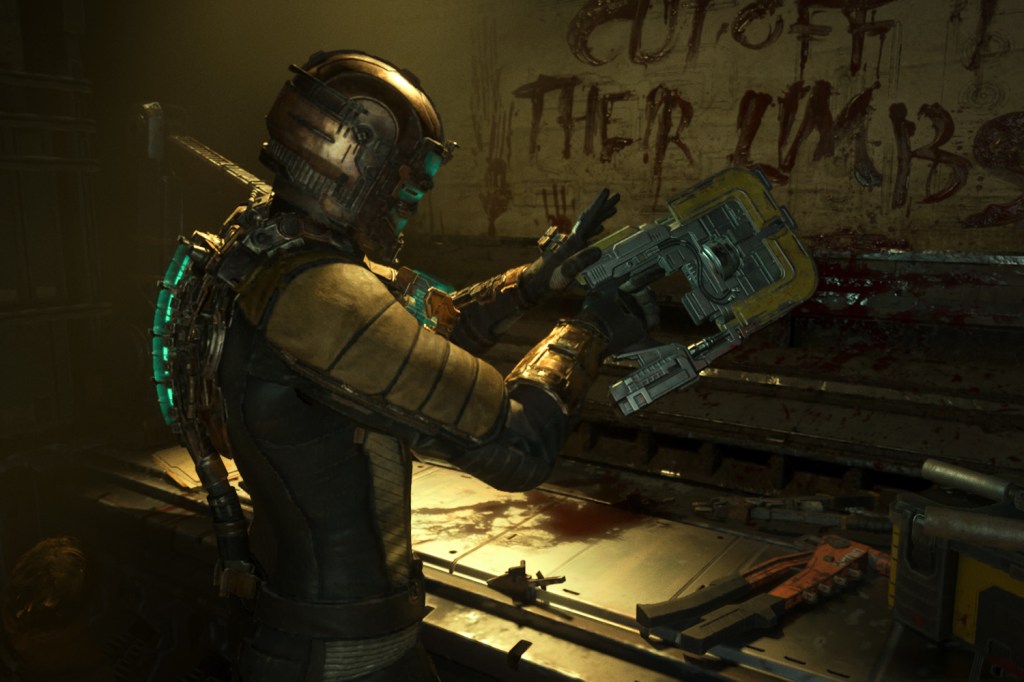 We get it, Valentine's Day isn't universal and not everyone is lucky in love. Just ask Drake. There are a few things guaranteed to kill the mood deader than Macaulay Culkin in My Girl, including some cracking horror films on Disney+. We'd personally recommend a playthrough of the recently released Dead Space remake for a Valentine's Day where romance is off the menu.
A superb remake that is mostly faithful to the original with a splash of new, macabre gameplay, Dead Space is a brilliant survival epic perfect for a solo night in. So ditch that date and spend the evening shooting limbs by candlelight.