Upvoted: The best office chairs to boost your home working
You need Kardashian bucks to surgically bolster your backside, so stay away from the surgeon and spend your money on one of these fancy new posterior plinths
Here's little advice before you park your bum.
There's no requirement to break the bank, but if you've dropped well over a grand on a desk, laptop, monitor and fancy wireless keyboard, don't let the side down with a cheapo chair.
If you're going to be sitting in it all day, make sure your seat of choice has adequate support, particularly for your back. The more you pay, the more adjustable parts you're likely to get.
Desk chairs tend to come with casters, which can cause wear to carpets and mark wooden or laminate floors, so you might want to invest in a protective mat or even swap them for gliders.
You wouldn't buy a new suit without trying it on first, so if you can, plant your behind on any prospective chairs before you take the plunge. It'll help you find The One.
West Elm Petal (£319 / westelm.co.uk)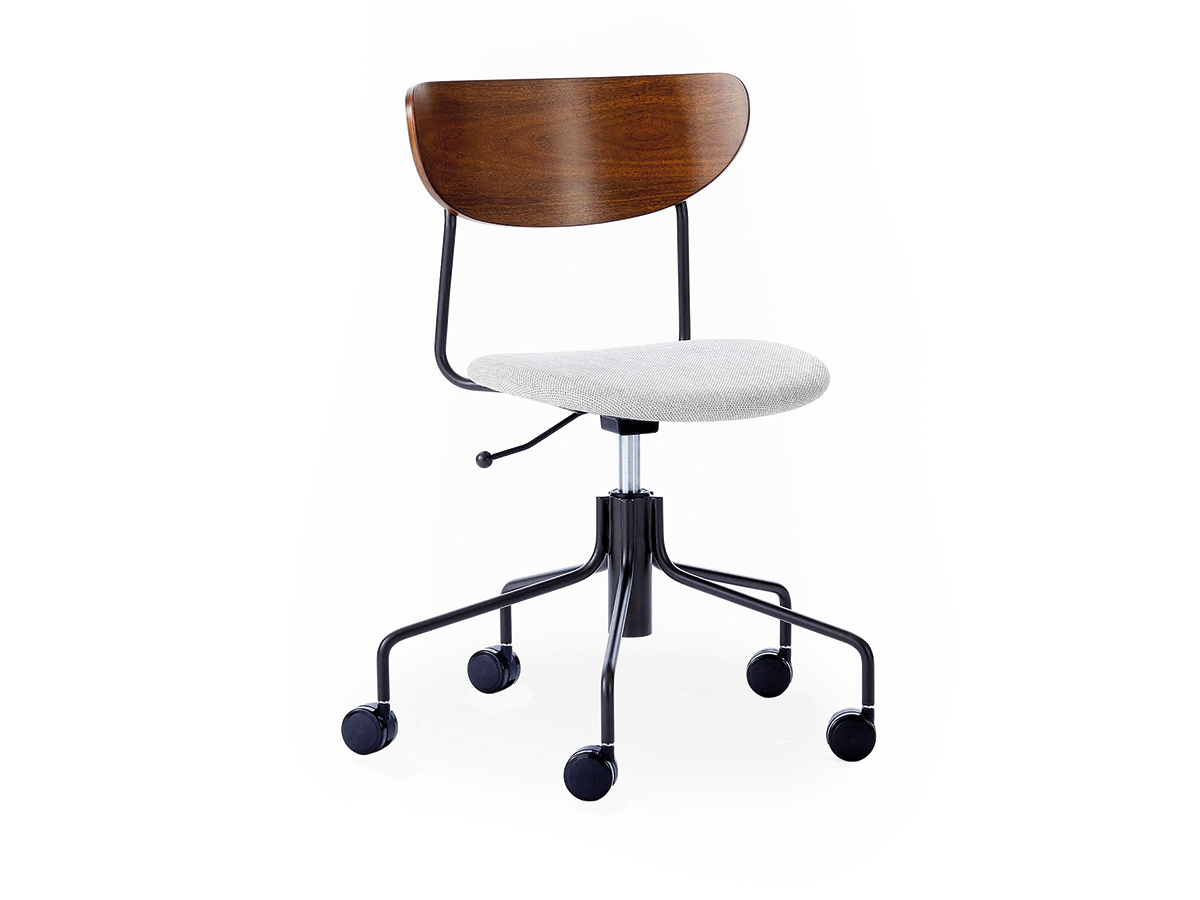 Are you one of those people who believes their school days were the best of their life? You're wrong, but it means you'll probably like this understated effort from West Elm, which is meant to be an updated version of the schoolhouse classic. At least you won't be able to swing back on it.
Ikea Alefjäll (£229 / ikea.com)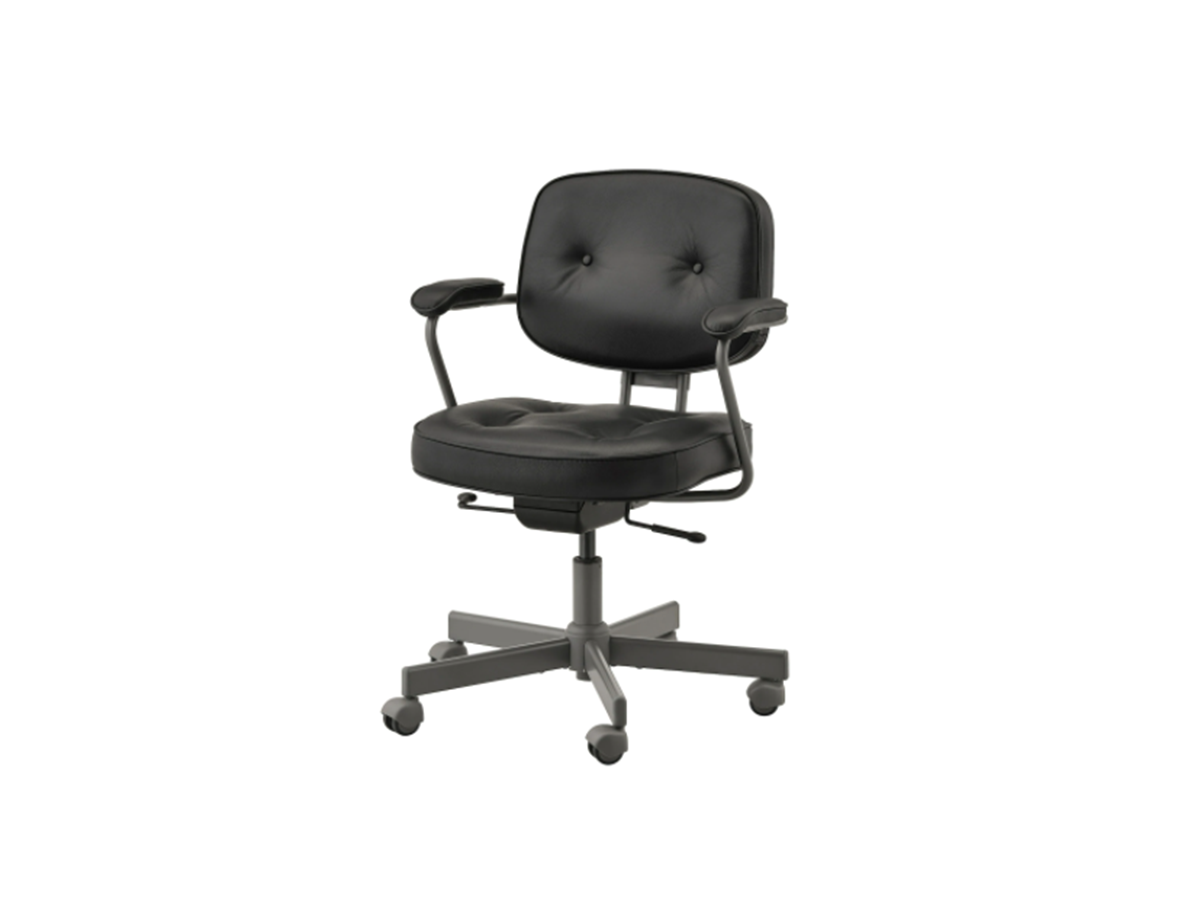 Thought Ikea was all boring Billy bookcases and cheap, flat pack coffee tables? Alefjäll would like a word with you. Available in three colours, it tilts, the seat and backrest are adjustable, and the use of genuine leather means it'll be as comfortable as sitting on a bed of Swedish meatballs.
Saul (£249 / made.com)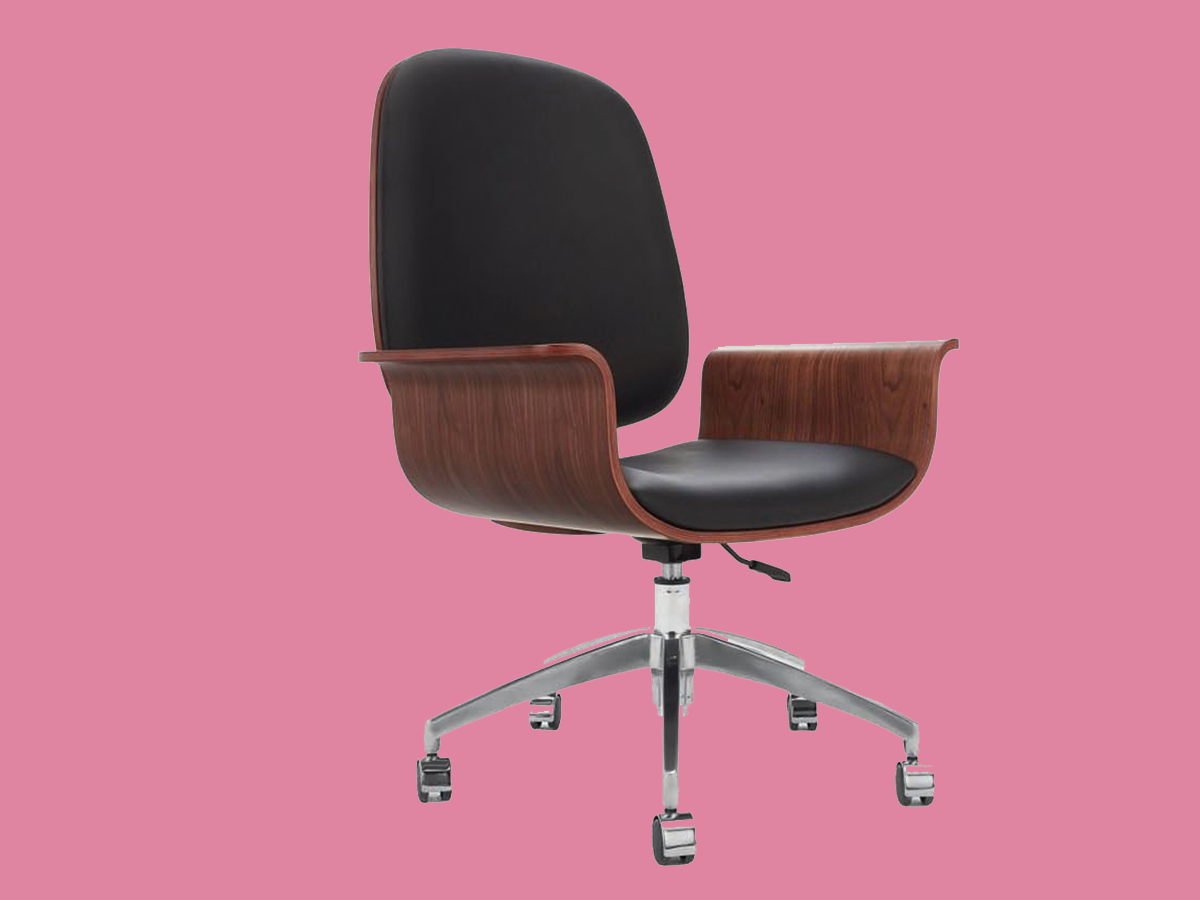 Like the angle-poise lamp, a pair of Converse Chuck Taylors, or the handlebar moustache (just us?), there's something timelessly fashionable about this Eames-esque office chair. The walnut finish is just inherently classy and its relatively hefty dimensions mean it'll make a big statement in any study – it's larger than it looks.
Herman Miller Mirra 2 (from £736 / hermanmiller.com)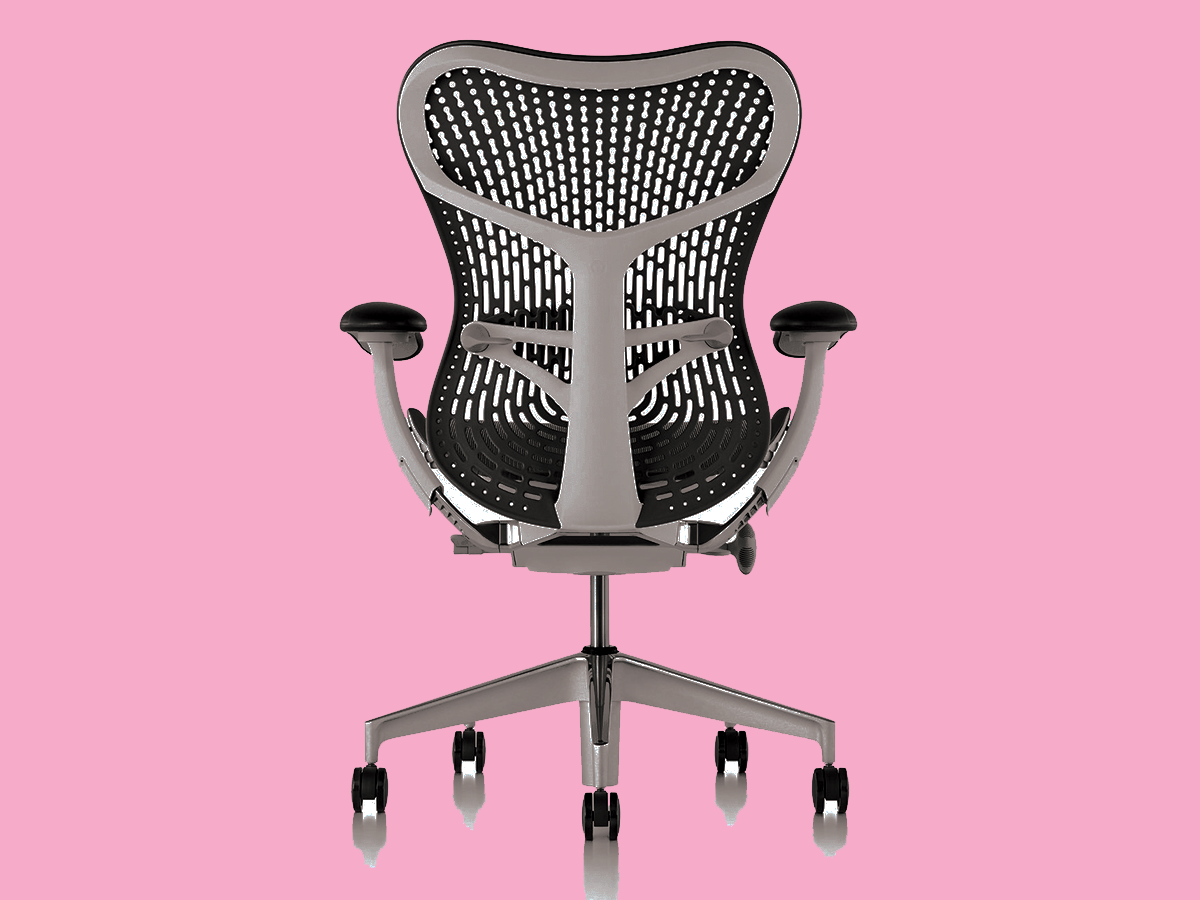 If there's one name you can associate with comfy chairs it's Herman Miller. And perhaps Colin Sofa, but we just made him up. Some of Herman's creations are a bit too disruptive-banking-start-up for home use, but the Mirra 2's modern design and choice of colours mean it'll blend in with most decors.
Varier Variable Balans (from £309 / amazon.co.uk)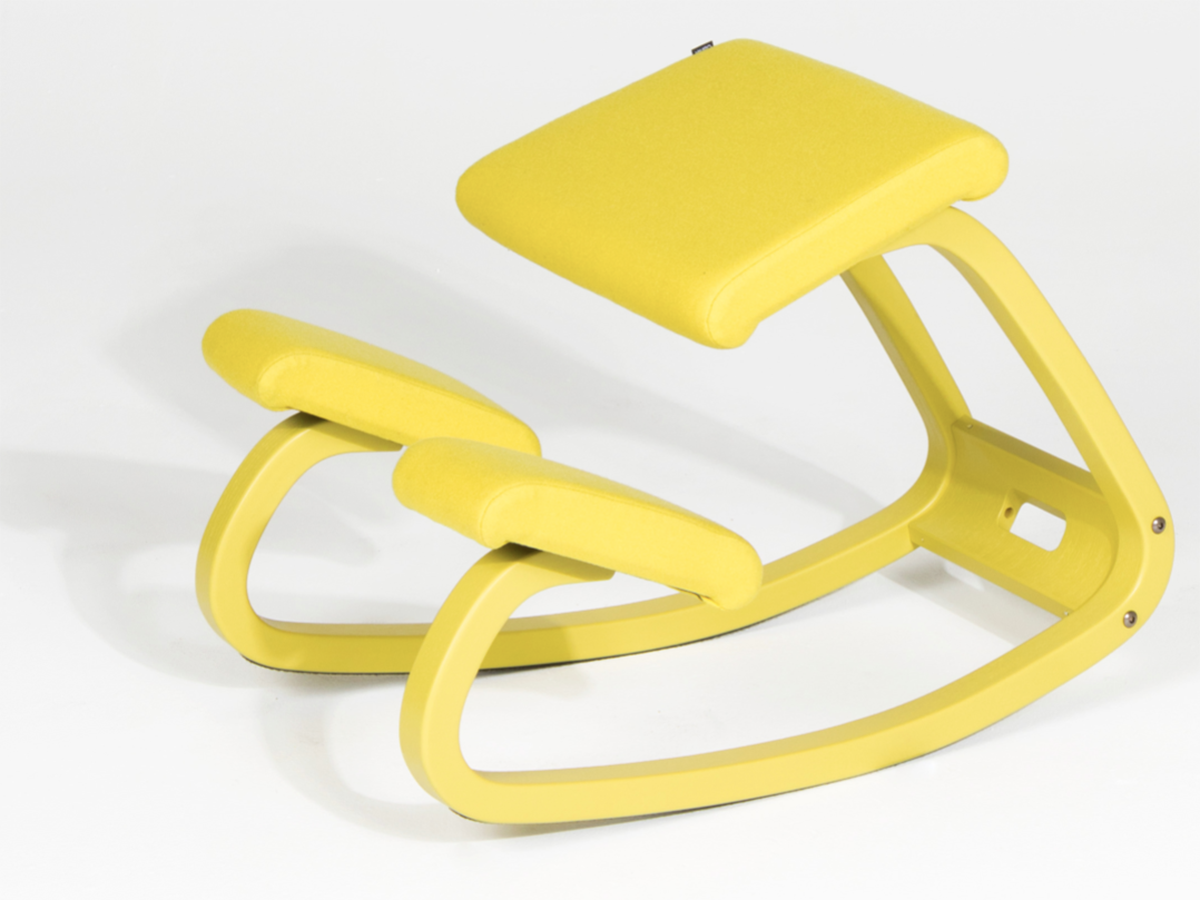 Yes, it looks more like something you'd slide down a snowy hill on than a perch for your backside but the gently tilting Balans is designed to be kneeled on, which encourages better posture and spinal alignment. Over time it'll also strengthen your core and back muscles too. You can add a backrest to this one if you want.
HÅG Capisco 8106 (from £958 / flokk.com)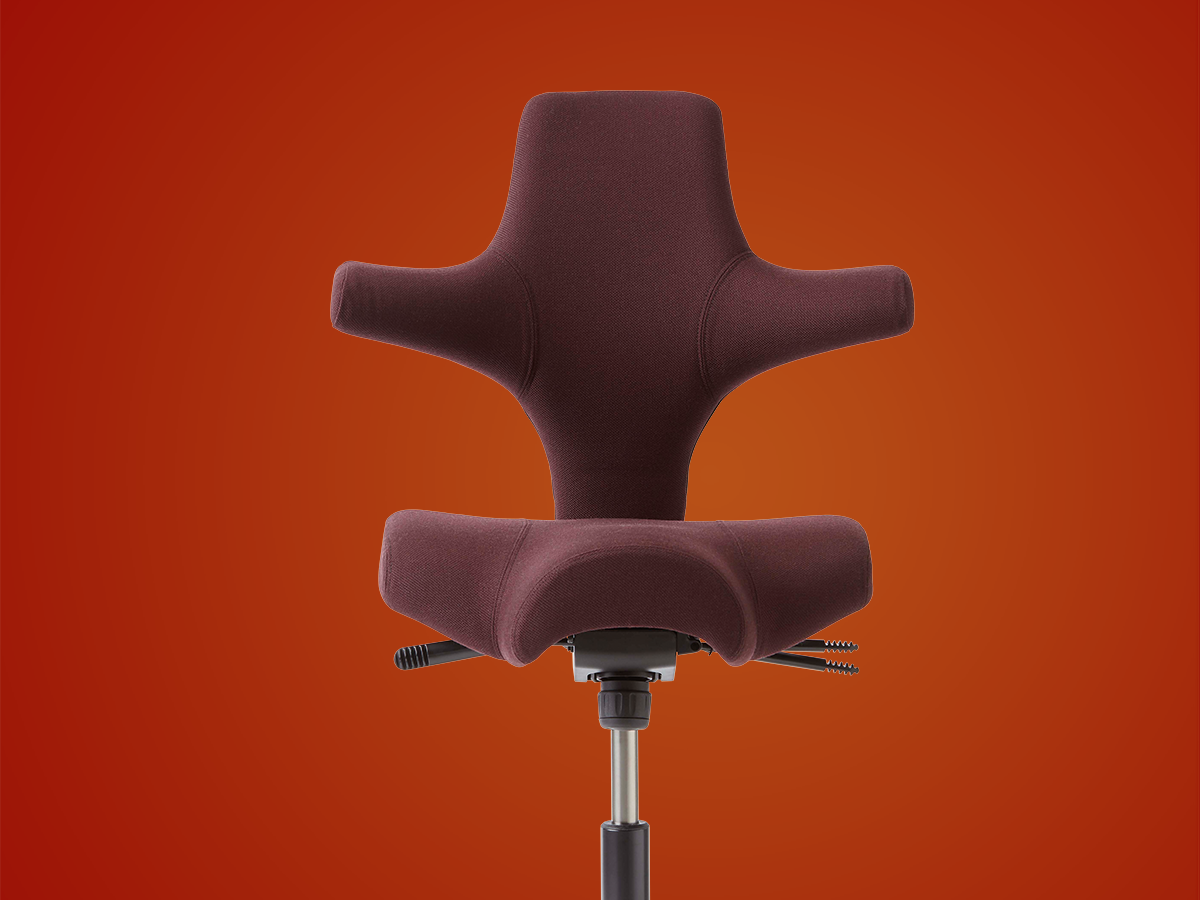 If you've always wondered what it'd be like to fill in all those spreadsheets while on horseback, get yourself a HÅG Capisco 8106. This chair was inspired by a rider's posture, hence the saddle-esque seat, and can be customised with different colours, fabrics, metals and an extra foot rest. Unlike a real office steed, though, it won't trot off if someone wanders past holding a carrot.
GTPlayer Pro Series GT099 (£125.99 / amazon.co.uk)
Gaming chairs don't get much more classic than the Pro Series GT099. It's got lumps, bumps and adjustable bits in all the right places to keep you comfortable during your full 24-hour race on Assetto Corsa. It even reclines 150º if you want to catch 40 winks down one of the longer straights.
X Rocker Sentinel (£200 / very.com)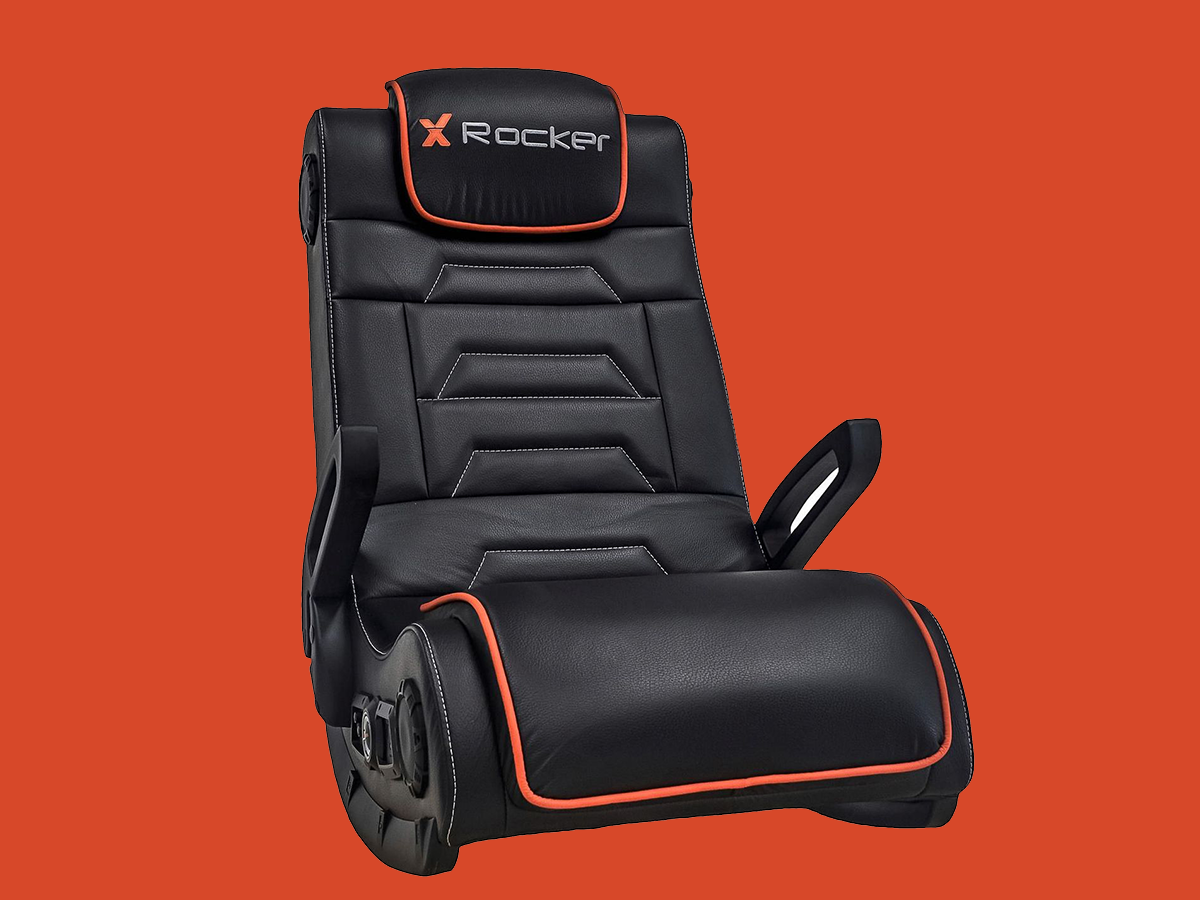 Noblechairs Icon (£329.99 / overclockers.co.uk)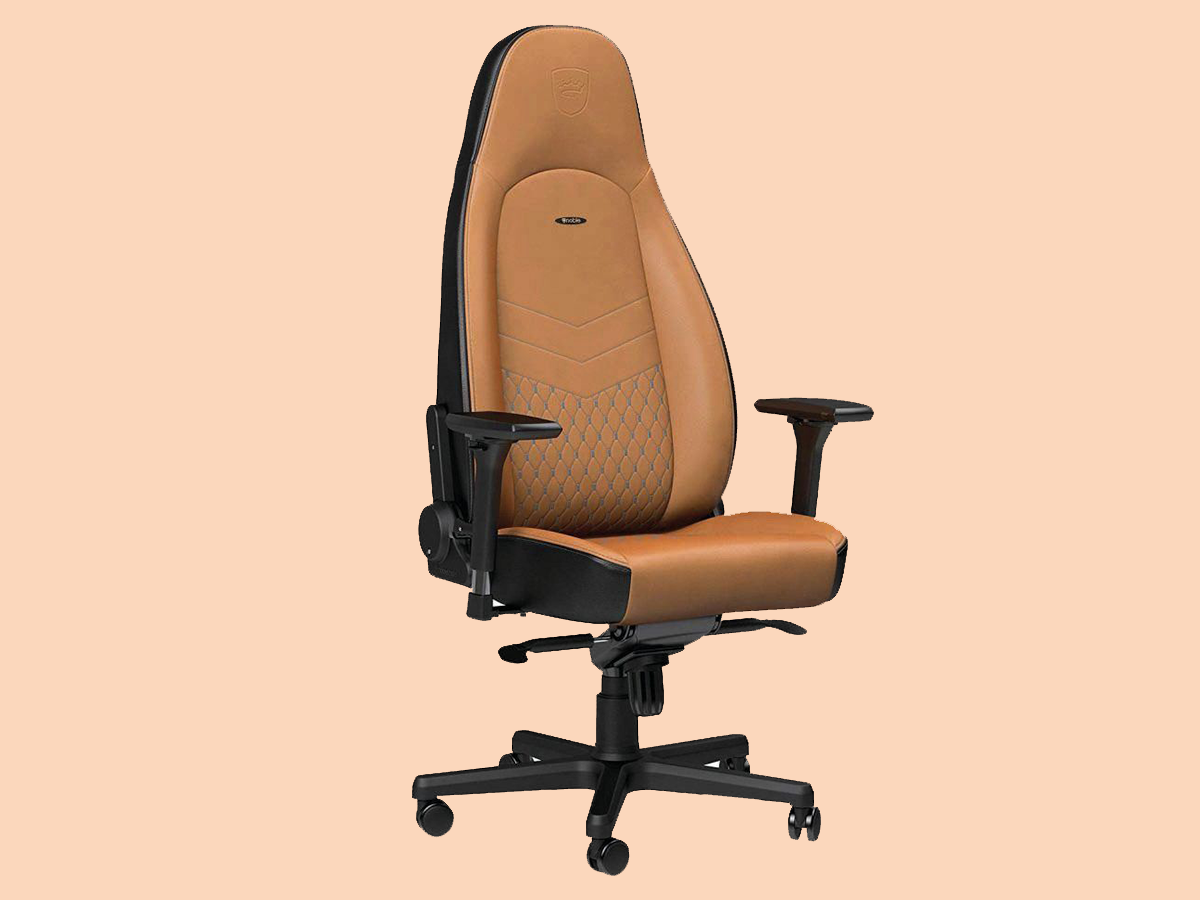 Looking for a chair that's equally suited to three-hour conference calls about Q4's budgets as it is for all-night Overwatch sessions? The Icon comes coated in a choice of various breathable materials, all of which would look at home in high-end German whip – not a fluoro accent or gaudy logo in sight.