The best video editing apps for Android and iOS
Turn your home movie clips into Cannes-worthy mini-epics with a few simple swipes
No-one wants to see a 30-minute video of your cat being mildly amusing; and that 60-second comedy classic Drunken Mate Falls Off Chair is too long, even if you did shoot it on one of the best smartphones on sale right now. But cut out the boring bits, drop in some transitions and add a soundtrack, and you've got social media gold. Possibly. To do that you'll need one of the best video editing apps.
So, whether you're a budding Hollywood director armed with a smartphone, or just someone who wants to make an Instagram clip look more Instagrammy, grab some of these editors and get cracking on your masterpiece. After all, you've only another 29-and-a-half minutes to chop out!
iMovie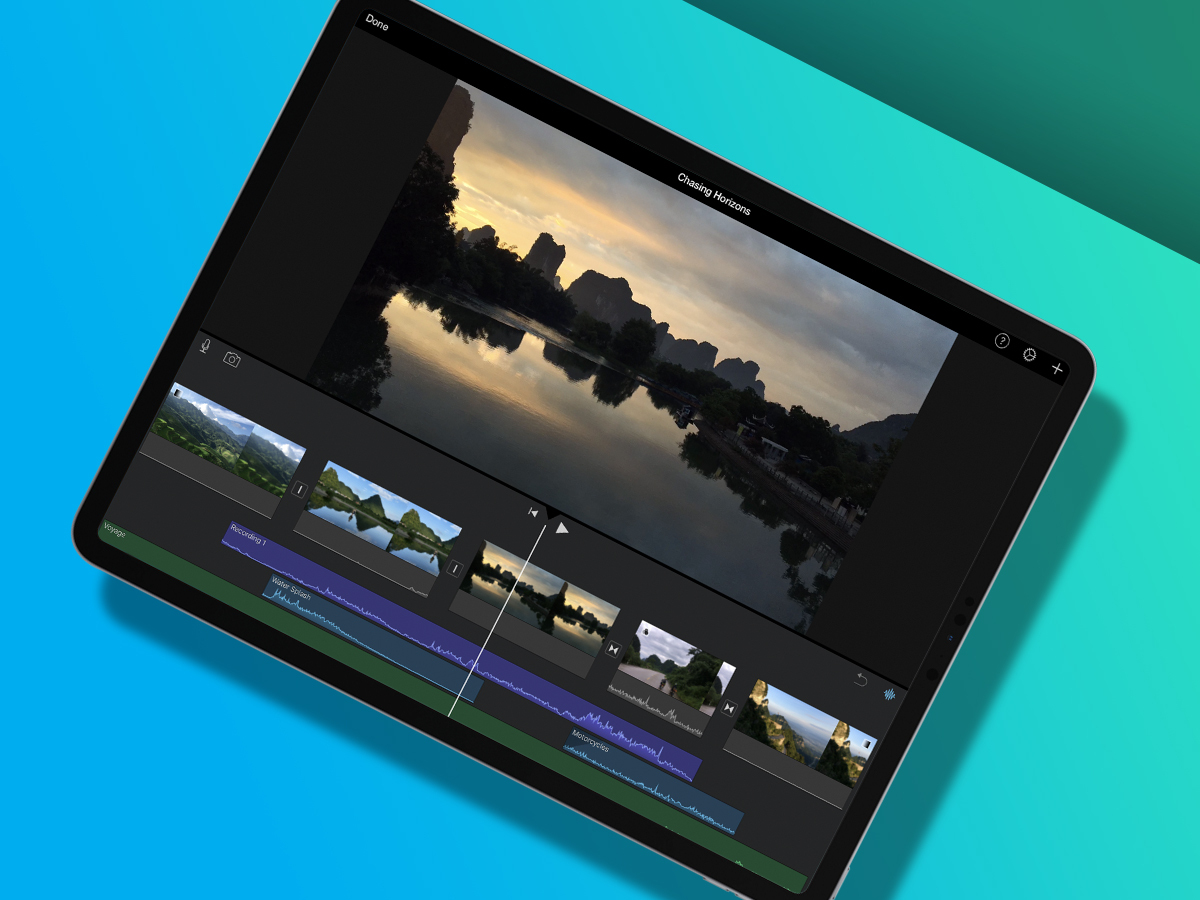 Considered a benchmark iOS release, and impressively similar to the Mac desktop version, iMovie should be on every iOS device. The app makes it ridiculously easy to splice together shot footage, but there's a lot more to it than that.
You can use it to add titles, music, voiceovers and photos to your work of art – and if you want to cheese it up, take your pick from a bunch of TV-style templates and movie trailer themes. With recent Apple hardware, it'll even deftly deal with 4K.
Download iMovie for iOS (£free)
PowerDirector
Android often ends up second-best when it comes to creative fare, but that's not the case with video. PowerDirector in many ways echoes iMovie, providing a user-friendly but powerful editor.
Clips can quickly be arranged and trimmed, titles can be added, and you get a decent set of transitions to experiment with. However, you'll have to pay a monthly subscription (£4.79 – although as low as £2.79 if you pay for a year upfront) to rid your movies of watermarks and export at up to 4K. On iOS and feeling jealous? The app's available there too – although subs are slightly pricier.
Download PowerDirector for Android (£free + IAP)
Download PowerDirector for iOS (free + IAP)
LumaFusion
While iMovie is great at what it does, it's ultimately geared towards casual use. If you want to take things to the next level, try LumaFusion.
Designed for efficiency, and aimed at mobile journalists and filmmakers, the app includes multi-track editing with realtime preview, superb (and occasionally bonkers) animated transitions, a powerful titler, and excellent audio effects.
It's the closest you'll get to desktop-grade video-editing app on your iPad or iPhone.
Download LumaFusion for iOS (£28.99)
KineMaster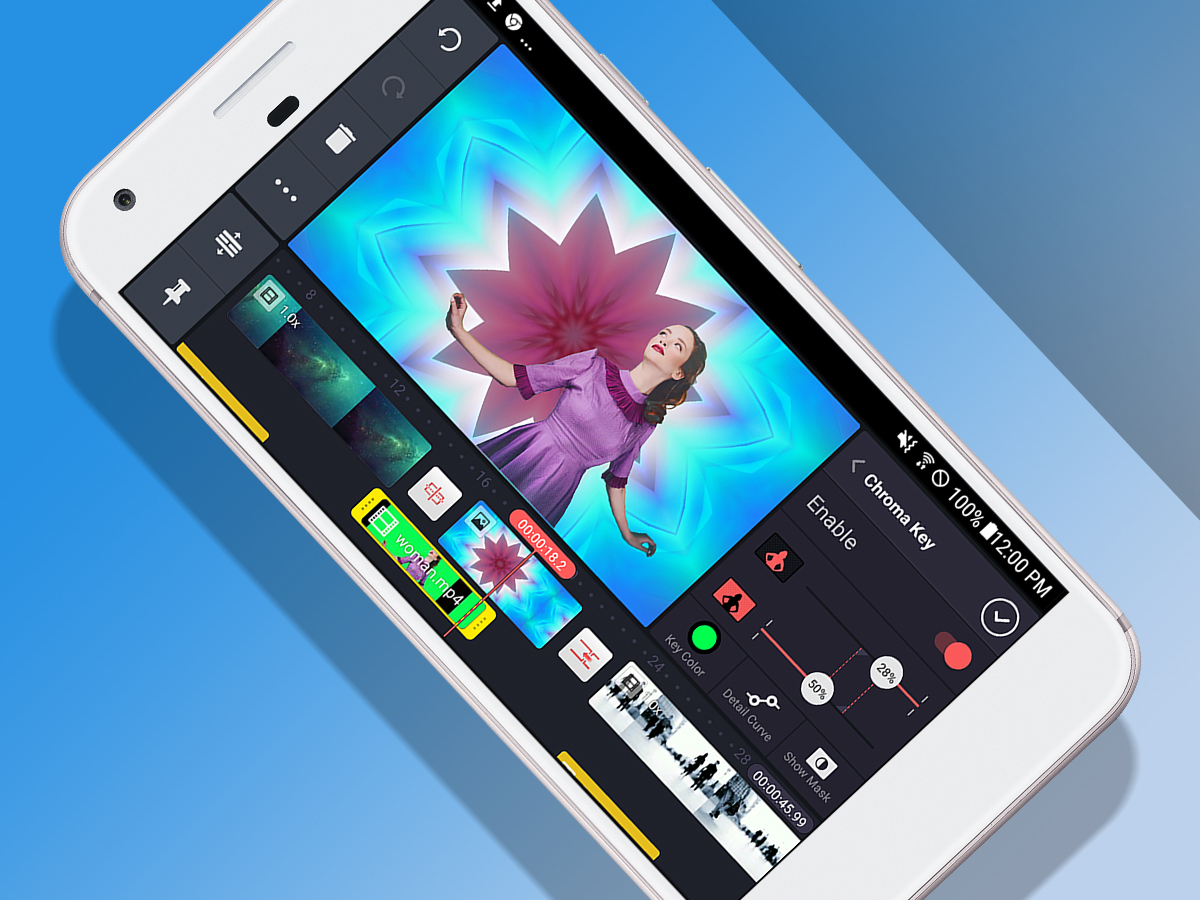 One of the most impressive things about this video editor on Android is that it's so simple to use – even on quite a small smartphone. It uses screen space remarkably well, making it a cinch to arrange your clips, add additional layers (captions, images, and even 'handwriting'), quickly import extra footage and play around with effects.
But like PowerDirector, it's a pity the developer saddled the app with a restrictive subscription payment model rather than a one-off cost: the monthly subscription will set you back £3.19, or you can get a year for £18.99. Again, it's on iOS as well (£3.49 per month/£18.49 annually), although you'd be better off investing in LumaFusion.
Download KineMaster for Android (£free + IAP)
Download KineMaster for iOS (£free + IAP)
FiLMiC Pro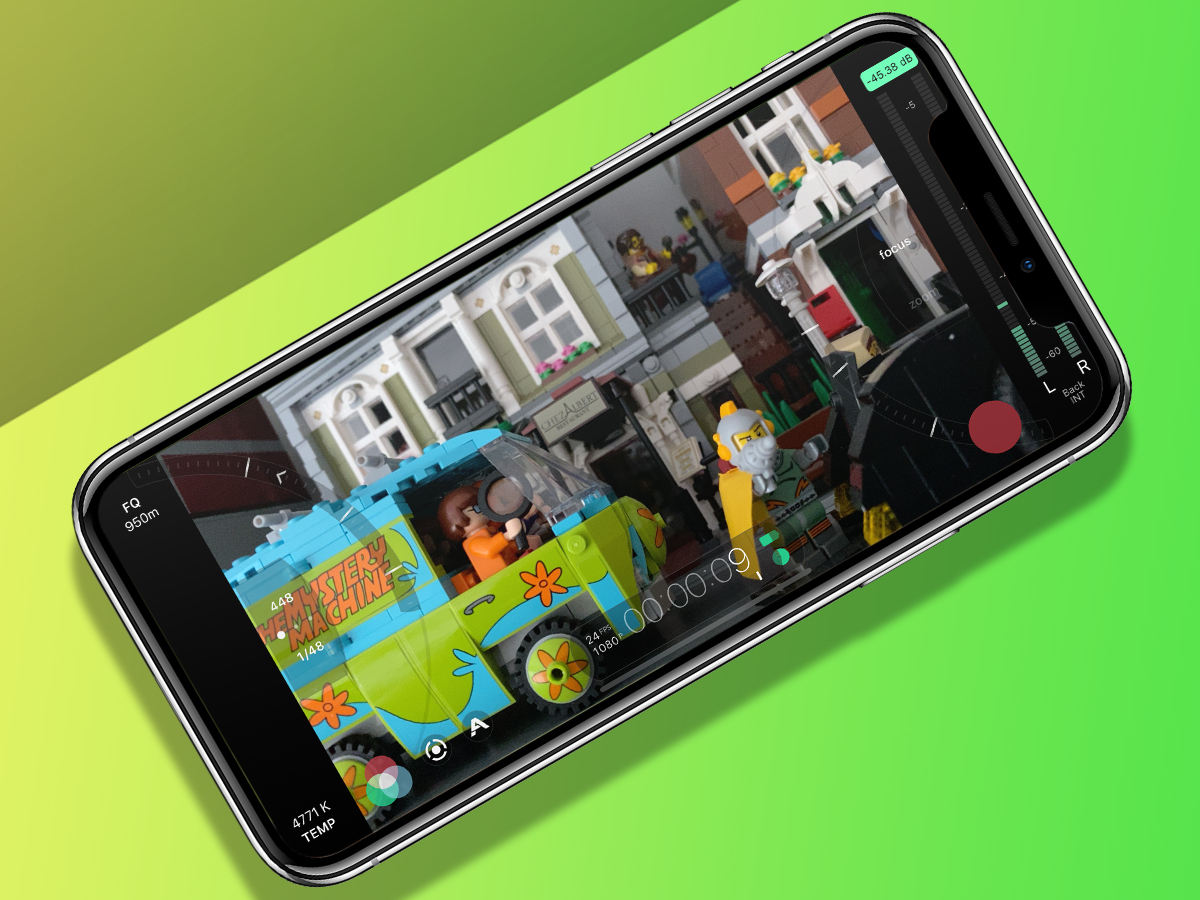 OK, so this one's not an editor – it's a camera. But then if you want great footage, you should look further afield than your phone's built-in camera app. This one powers up your thumbs with dials to control focus, exposure and zoom.
In fact, this one's full-on tinkerer bliss. You can adjust frame rates, aspect ratio and white balance. Live analytics warn about clipping so you don't ruin a once-in-a-lifetime shot. Found the perfect set-up? Save it as a custom preset for future work.
Still not enough? Then grab the IAP cinematographer kit – £10.49 on Android; £13.99 on iOS – which unlocks access to LOG gamma curves that'll make your phone think it's a piece of pro-grade videocamera kit.
Download FiLMiC Pro for Android / Download FiLMiC Pro for iOS
VideoGrade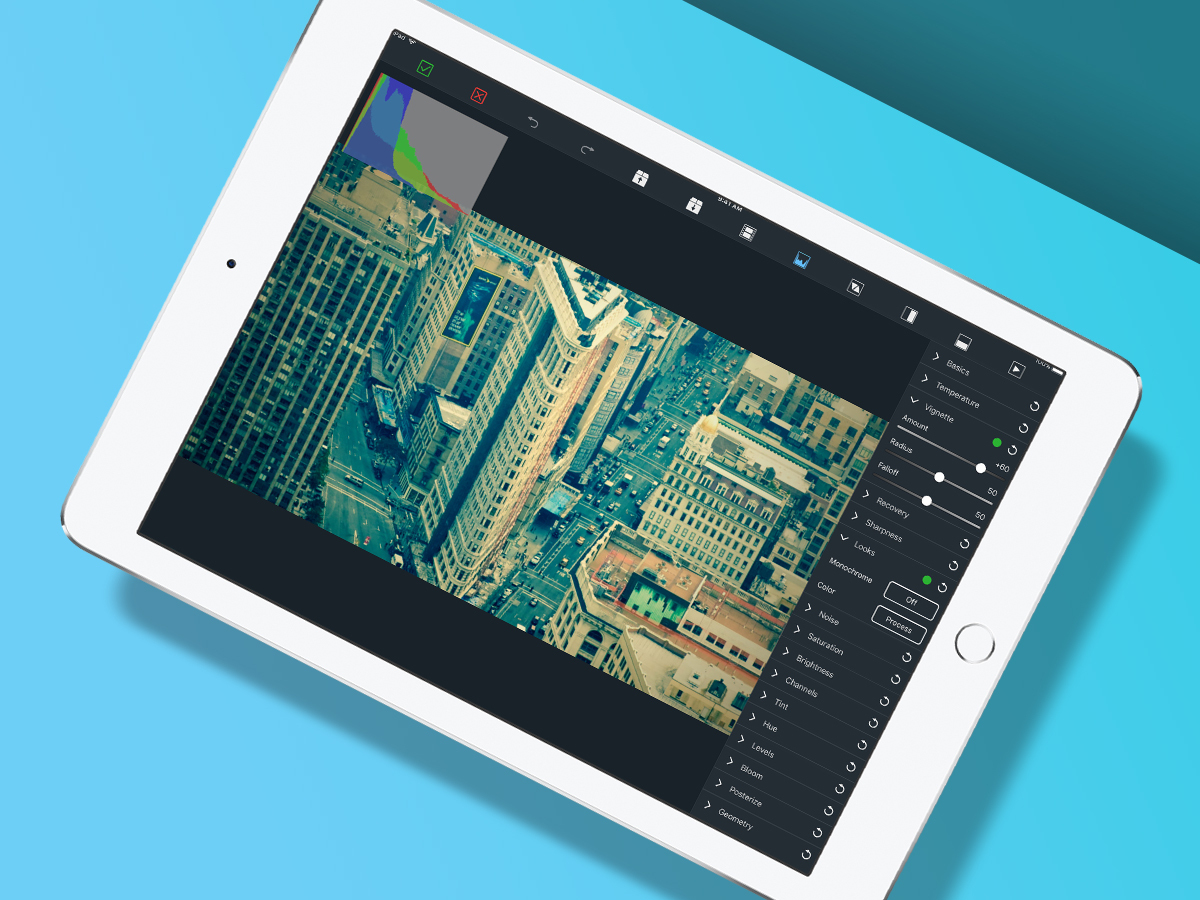 O Brother, Where Art Thou? has a lot to answer for, given that most modern Hollywood blockbusters are now colour-graded to within an inch of their lives. Still, as VideoGrade proves, such tools can perform magic on mundane clips – when in the right hands.
Load up a video and you can radically transform how it looks by using adjustment sliders, bring new life to ancient footage with careful use of effects, or simply remove a colour cast from an otherwise perfect shot. Whatever you go for, just avoid ending up with teal and orange, eh?
Stop Motion Studio Pro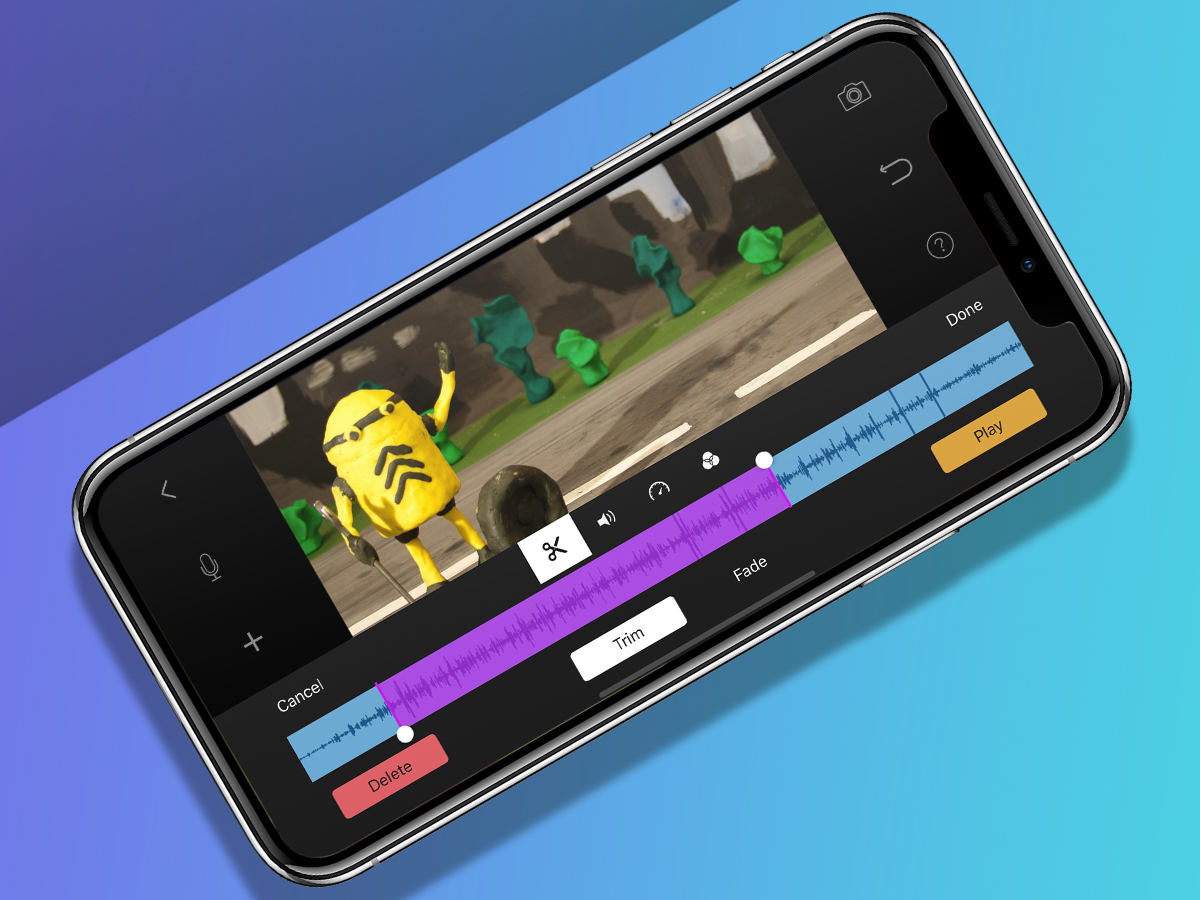 If you're keener on being the next Aardman than a wannabe Spielberg, grab Stop Motion Studio Pro. It gives you pretty much everything you need to make a tiny animated classic, whether you fancy working with plasticine on a desk or a series of hand-drawn snaps.
You get animation guides, titles, audio tracks and effects, and in-app capturing. Want to add bizarre expressions to Lego characters? That's in there too. Not sure if you've got what it takes? Check out the freemium version (Android/iOS) before paying your fiver.
Download Stop Motion Studio Pro for Android / Download Stop Motion Studio Pro for iOS
Clips
Designed for speed and aimed at the social media generation, Clips dumps traditional timelines, titles and the like, for something more immediate.
You record clips in-app or import existing movies by 'recording' them into the Clips square viewport, rearrange thumbnails, slather everything in effects, and hurl the result at your network of choice.
Live Titles and animated posters add further creative scope – and if you've an iPhone X or newer, Selfie Scenes can make it look like you're aboard a Star Wars spaceship doing your best (i.e. worst) Vader impression.
Download Clips for iOS (£free)
Quik
Formerly known as Replay, Quik was primarily designed for Instagrammers, but is suitable for anyone with pics and videos sloshing about on their iOS device. Suitably, it's all about creating videos — fast. You decide on a selection, pick a theme and — BAM! — there's your masterpiece.
You can make a few tweaks — style, pace, font, titles, filters and trims. For the most part, though, this is all about letting an app take the strain, turning a pile of photos into a promo, or random baby or pet videos into something guaranteed to make everyone blub.
Or, if you're feeling particularly lazy, just wait for the app to compile a video on your behalf (which it does every week) and take all the credit.
Download Quik for Android / Download Quik for iOS
8mm Vintage Camera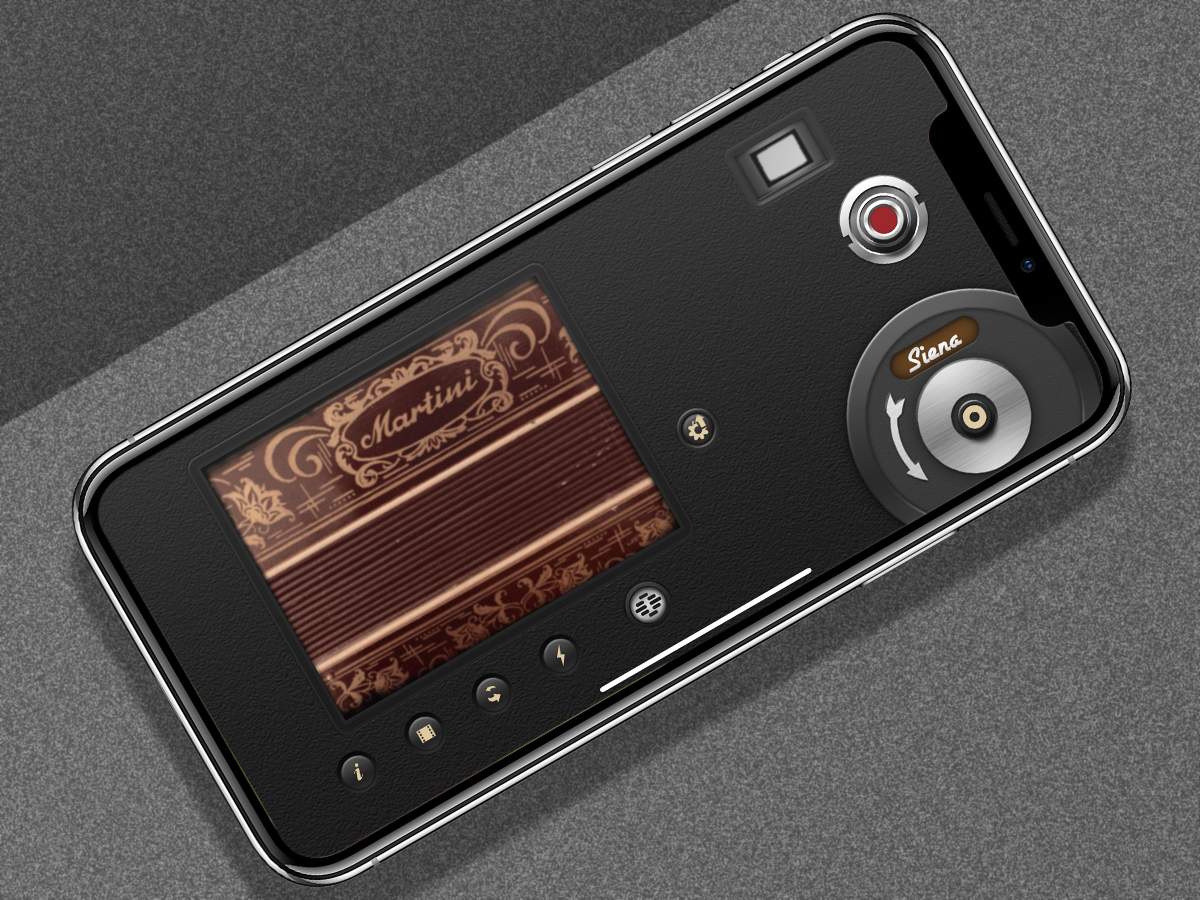 Finally, here's an entry for when you want to go old-school – and we mean really old-school. 8mm brings back the magic of film-making from days gone by. To start with, you shoot your footage, choosing from a range of looks that ape kit from the 1980s all the way back to flickering cameras from the dawn of cinema.
Once you've got your clips, you can venture into the reels section to arrange them, add titles, apply a theme, and export the result so your adoring fans can view your masterpiece. Assuming they don't all live in 1927, of course.