Stuff Gadget Awards 2015: Vote for the Game of the Year
Ten great games enter, but only one can take the top honour. And the choice is yours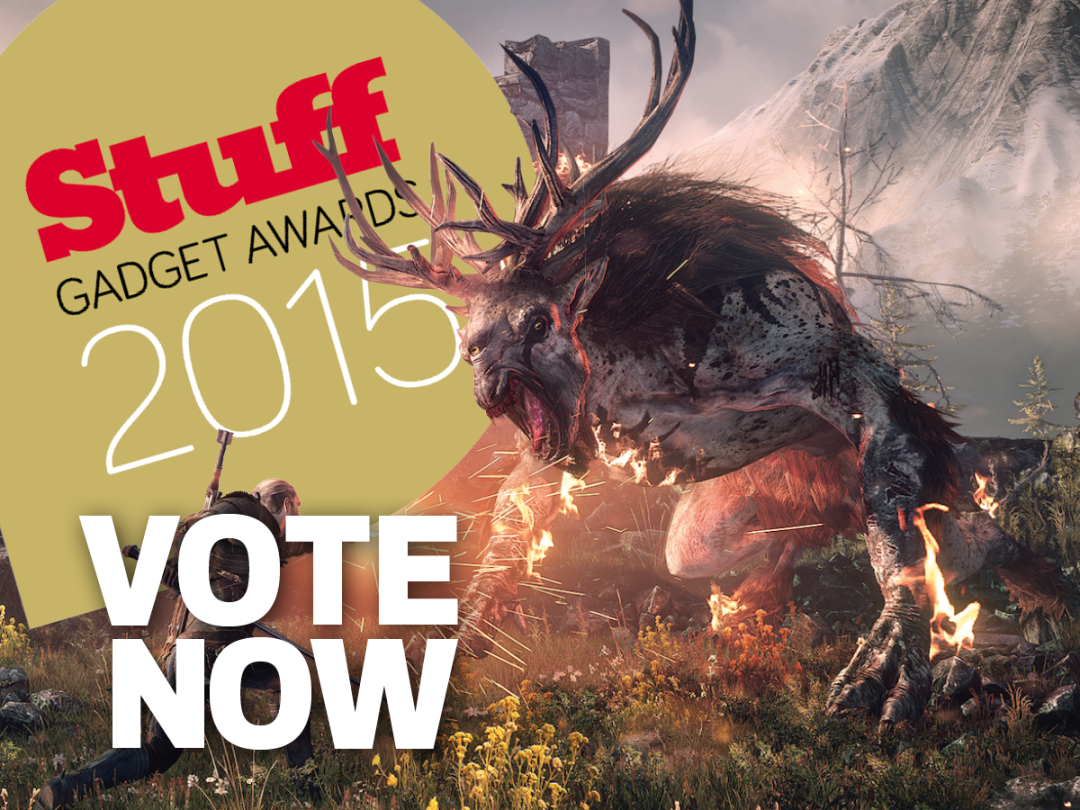 If you're anything like us, dear reader, you're always knee-deep in new games to play. But the time has come to take a step back and examine the best we've played over the last year.
The past 12 months have provided a bumper crop, from big, beautiful sequels to completely original affairs – it's fair to say we've enjoyed exploring the 10 games detailed below. But right now our opinion is irrelevant: we want to know which one of these was your favourite of the lot.
Cast your vote – you'll find a voting form at the bottom of the page – and help turn the tide towards your top game of 2015.
Batman: Arkham Knight
Rocksteady's brilliant Bats trilogy comes to an epic end with Arkham Knight, which amps up the open-world action to a startling new level thanks to next-gen console hardware. Gotham is even larger and more immersive, plus the newly-added Batmobile is a joy to whip around the city, and the campaign proves both extensive and enthralling.
It's the superhero gold standard; shame that the PC version was a total mess and continues to have issues. But perhaps you're a console player with a cold heart for your PC-playing brethren. Your call!
Bloodborne
Games are escapism, right? So why, then, would you want to play a game that continually pummels you around every turn? Well, Bloodborne – like the Dark Souls games before it – answers the query by being so damn satisfying that you can't help but push ahead through the pain and punishment.
This gorgeous, gothic adventure delivers rich combat and a constant challenge level meant not to turn you away, but to pull you deeper into its grasp as you smash through each brick wall.
Destiny: The Taken King
Is it really fair to consider Destiny for top honours again in 2015 when it first released last year? That's debatable, we suppose: The Taken King straddles the line between expansion and sequel to make the decision rather difficult. Essentially, though, Destiny 2.0 is a very different and significantly better game to the one we played last year, which us why we've included it.
It's up to you to decide whether you agree by voting for or against it.
FIFA 16
True, FIFA hasn't changed dramatically from last year's entry, which was the best to date; and that hadn't changed so much from the prior best-ever. But EA's annual changes are truly meaningful if you're a regular player, and FIFA 16's big defensive enhancements make a real difference on the pitch.
Add in an array of cosmetic tweaks and the long-awaited inclusion of women's teams, and virtual football truly is on top form again this year.
Metal Gear Solid V: The Phantom Pain
There's nothing quite like a Metal Gear Solid game, and The Phantom Pain is easily the series' most ambitious entry to date. It's huge, complex, and definitely entertaining, even if some elements in the open-world stealth affair misfire or even offend.
All that said, The Phantom Pain delivers cinematic bliss with winking silliness and odd, yet compelling leads, with a massive campaign and even solid online multiplayer action to boot. It's very nearly irresistible.
Project Cars
Simulation-style racing has Gran Turismo and Forza Motorsport vying for the crown every so often, but now there's a new rival on the track: Project Cars, a multiplatform, crowdfunded release laser-focused on impressively precise racing.
And it totally succeeds, offering up a strong sim-driving experience that also looks great and provides a solid amount of variety. It's realistic but also approachable, making it ideal for just about everyone.
Rocket League
Is it a football game? Is it a car game? There's no need to decide!
Combining driving, jumping, flipping and smacking a ball into the opposing team's goal, Rocket League has been the multiplayer smash of the year. The fact that it was free for PlayStation Plus subscribers may have helped the numbers, but the question is whether you loved it enough to win your vote.
Super Mario Maker
We've spent 30 years playing Super Mario games – who knew that the next big series breakthrough would actually involve making those very games ourselves? Super Mario Maker proves itself one of the Wii U's absolute killer apps, turning the GamePad into a perfect level-creation device.
And there's more than just making, thankfully: Nintendo includes dozens of great, offbeat levels to play, and you'll find many thousands more online.
Until Dawn
Resident Evil is all about action now, and Silent Hills was cancelled: so where does the horror-loving gamer go for a fright fix? Turns out PlayStation's got you covered.
Until Dawn really takes its slasher flick influences to heart. Following several sexed-up teens on a holiday in the wilderness, you'll have to try to keep them alive when an unknown threat starts offing 'em one by one. It's super scary and almost unbearably tense at times, particularly with DualShock 4 motion tracking, and the story forks entice multiple playthroughs.
The Witcher III: Wild Hunt
It might not have started the year with the name recognition of The Elder Scrolls, but the brilliant The Witcher III: Wild Hunt has proven itself the role-playing epic to trounce all role-playing epics. It truly is massive, but this stunning adventure is also expressive: the storyline is interesting, the characters well-drawn, and the combat delivers plenty of visceral joy.
Even the Hearts Of Stone expansion is fantastic. Is it any wonder that it's topped our best games list for most of the year?