Six of the best home design apps
Wave goodbye to flouncy interior designers and say hello to smartphone-powered home makeovers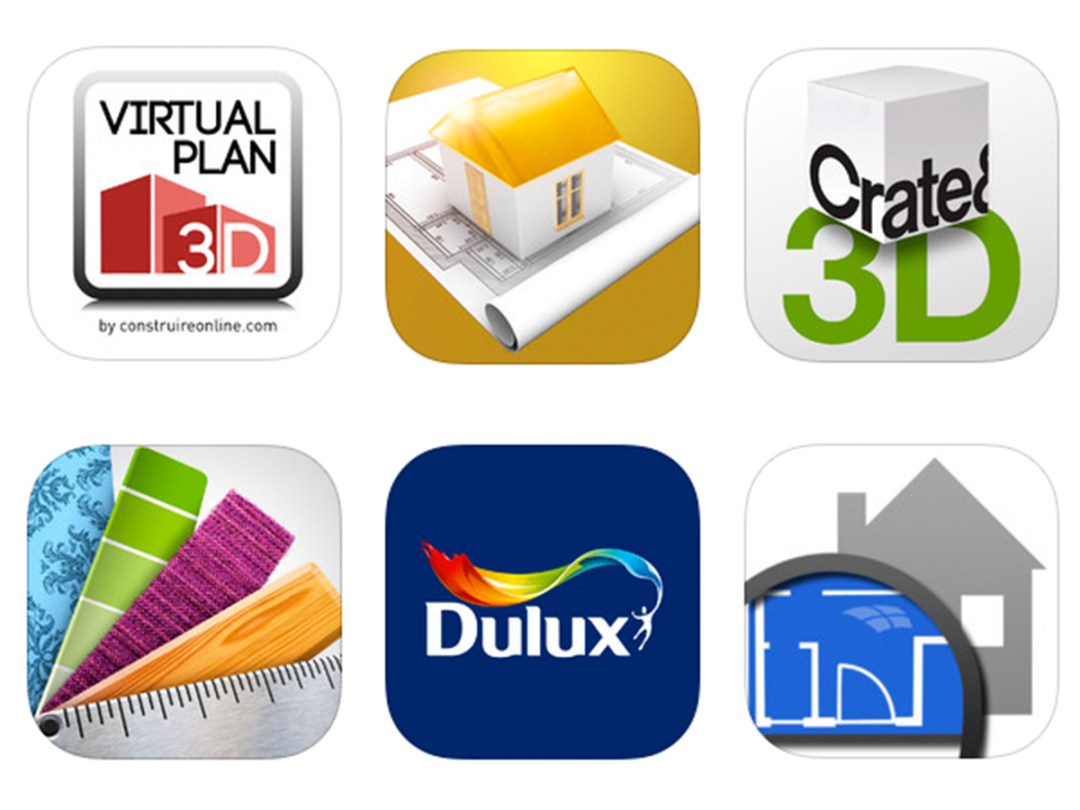 Decorating the home rarely goes to plan, mainly because there's a big difference between how amazing things look in your head and how they end up in reality. Although why you ever thought lime-green walls with purple borders was a good idea is beyond us.
The good news is that apps have transformed the process: you can now decorate, rearrange or transform an entire area, from the hues of the walls down to the colour of the furniture, all from your smartphone.
Before you know it, you'll be designing a whole house. And yes, there is an app for doing that too. 
READ MORE: Six of the best video-editing apps
Virtual Plan 3D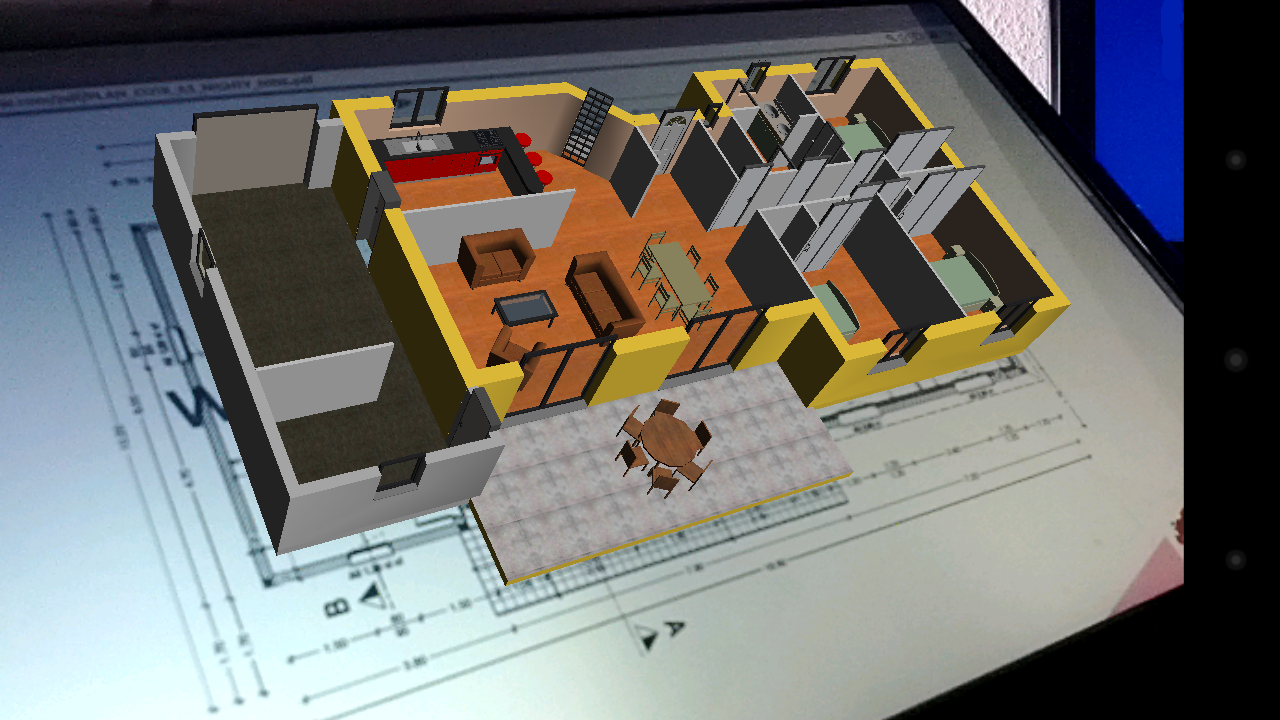 This is currently a concept but one that you might be using for real quite soon. It's an augmented reality app that turns 2D architectural drawings into 3D models. For now you can only use it with some demo drawings – and even though it's not going make your own plans pop up, it's a lot of fun to play with.
Stuff says ✭✭✭✭✩
Platform Android Price £free
Homestyler Interior Design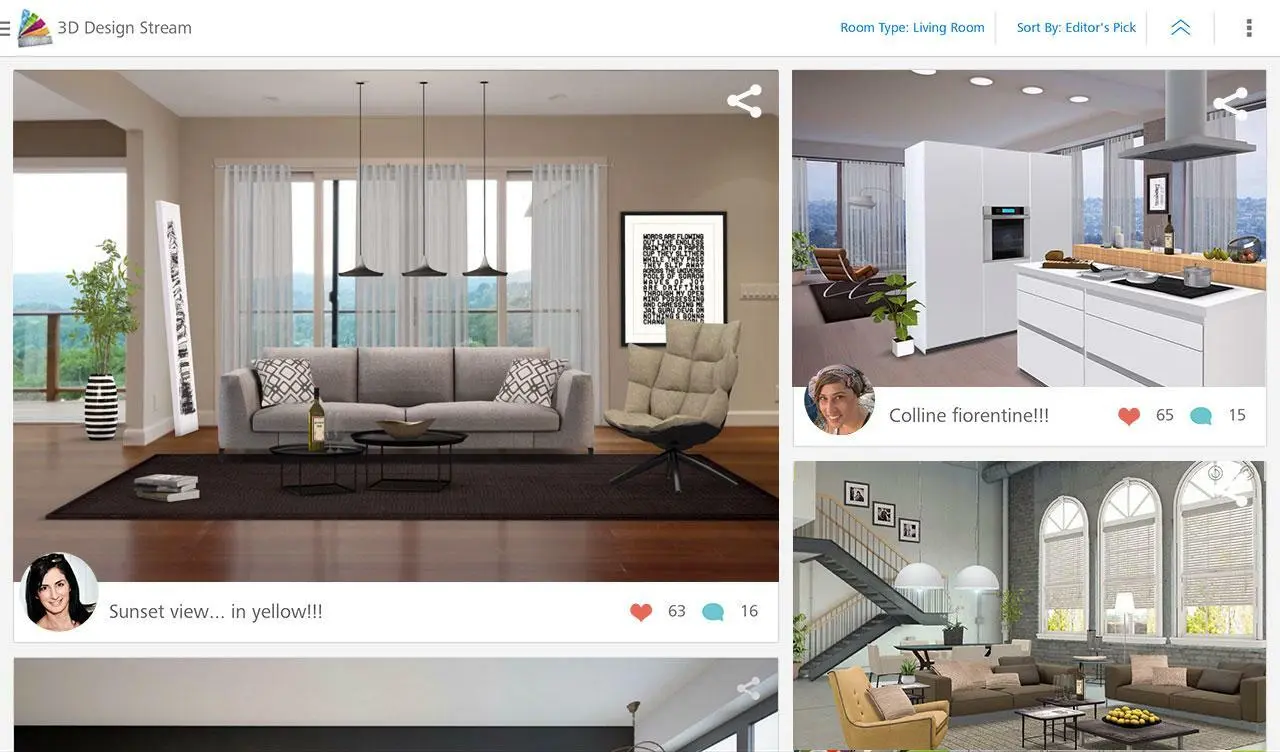 Say you want to make over a room. Clear it out, take a picture and then import it into this app. Give the positions of the walls and corners as clues, and then you can choose from a host of furnishings, plopping the 3D models into your room. Proof at last that you can't fit a snooker table in the kitchen.
Stuff says ✭✭✭✭✭
Platform Android, iOS Price £free
Download Homestyler Interior Design for Android here
Home Design 3D Gold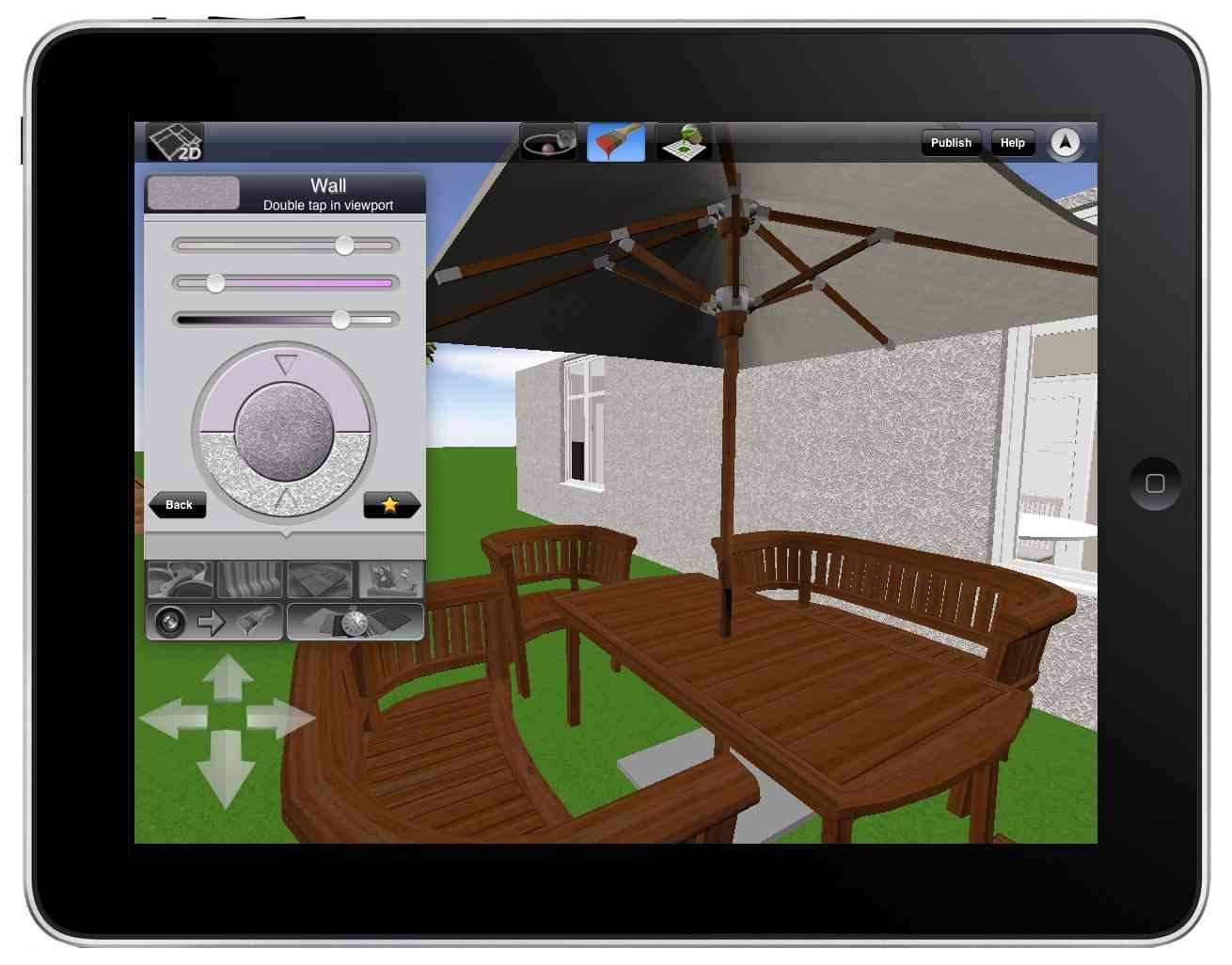 A brilliant app for designing extensions or whole buildings, taking the grind out of digital design. You can quickly throw up walls, add doors and windows and drop in furnishings, then take a virtual tour around your new abode in 3D. There are two free editions of the app but we recommend the full-fat option.
Stuff says ✭✭✭✭✭
Platform iOS Price £6.99
Download Home Design 3D Gold here
READ MORE: The 30 best free apps for Android
Dulux Visualizer
Now you can paint your walls with virtual brushes. Snap a photo, choose a colour and start splashing away. It's a quick way to get an idea of the tones that will work in a space. There are limits to the app's accuracy – so much of a paint's appearance is to do with lighting conditions – but you can order testers to be delivered direct from the app.
Stuff says ✭✭✭✭✩
Platform Android, iOS Price £free
Download Dulux Visualizer for Android here
Magic Plan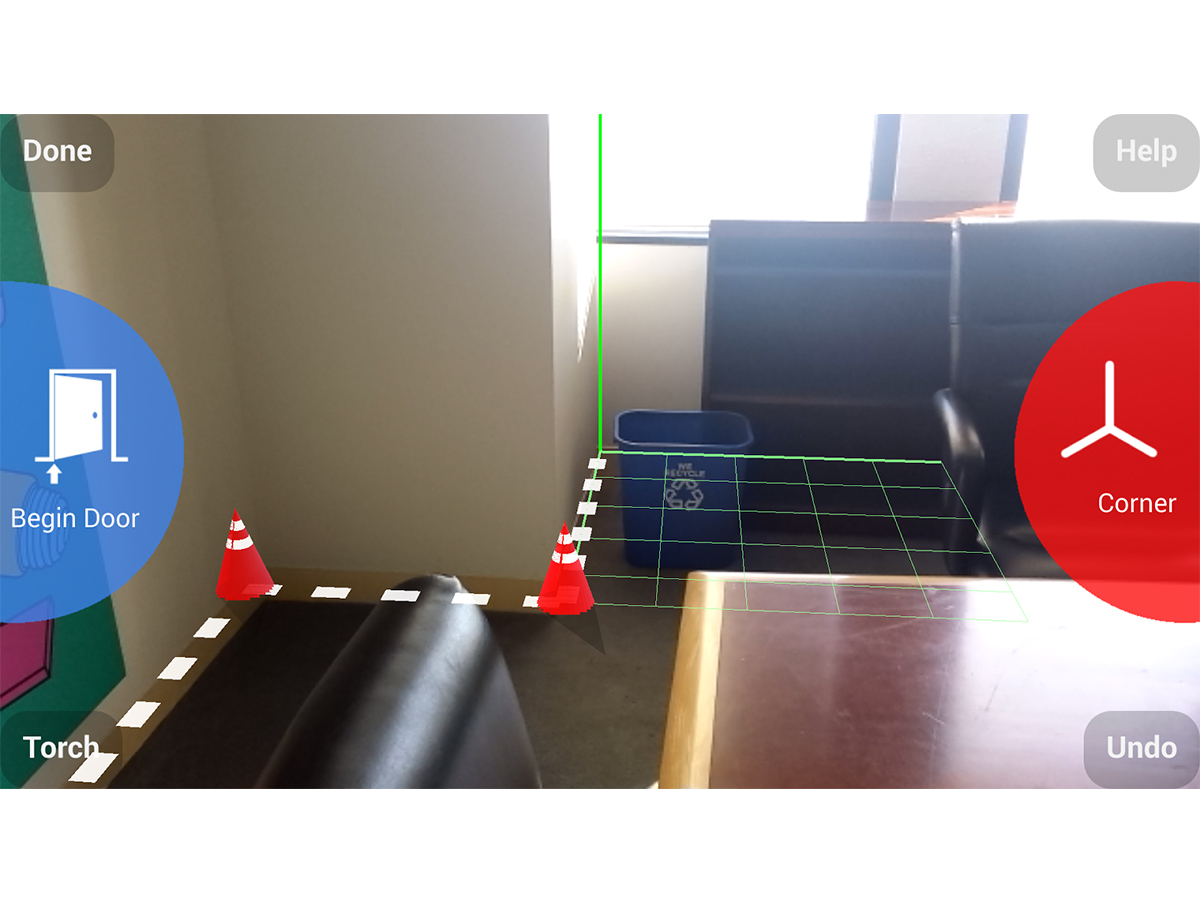 Here's a neat solution for creating floorplans of existing properties. Mark out the walls, floor, ceiling, doors and whatnot of a room. From that, the app makes 2D plans to be exported as PDF, JPG, DXF, HTML or CSV files. It's free to try with in-app purchases to unlock the export options, ranging from £1.99 to £69.99.
Stuff says ✭✭✭✭✩
Platform Android, iOS Price from £free
Download Magic Plan for Android here
3D Room Designer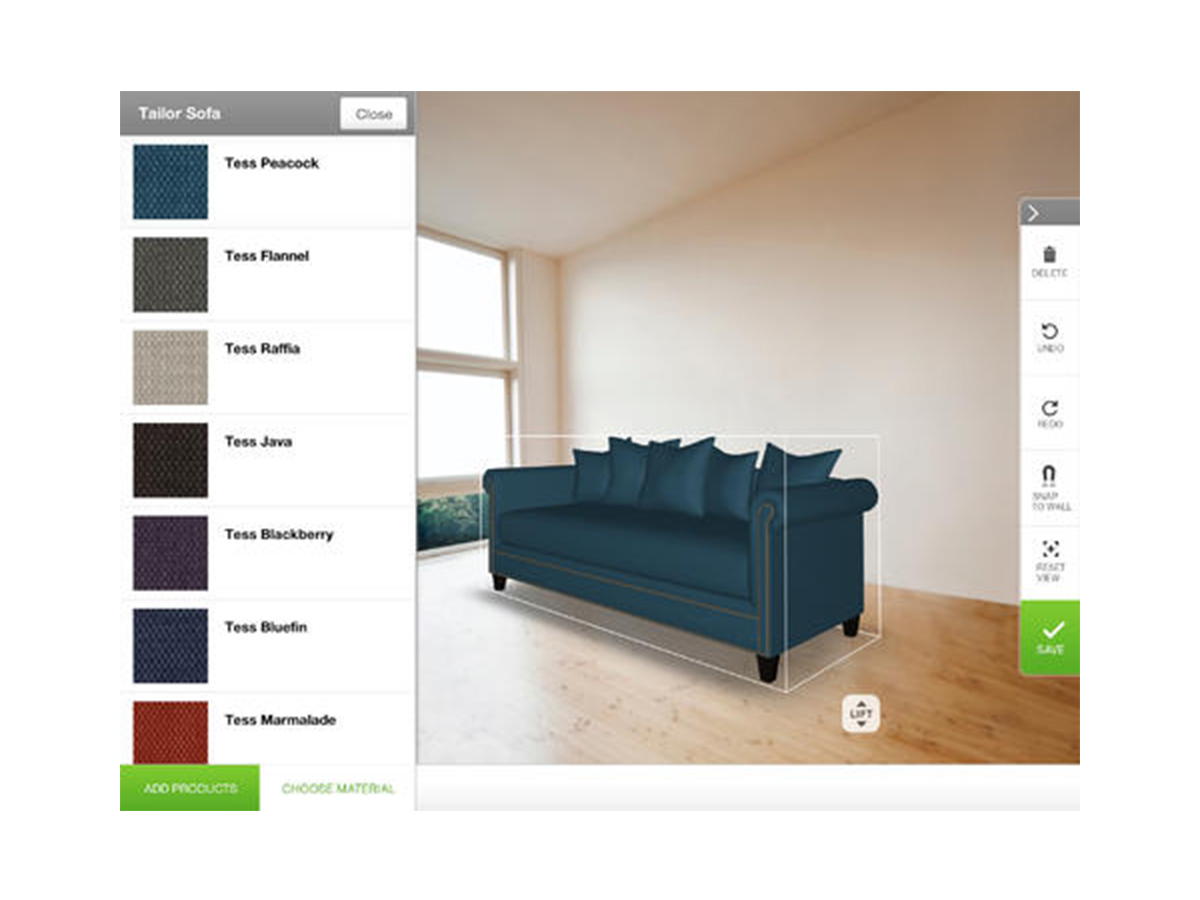 Interiors retailer Crate & Barrel is behind this one. Regardless of whether you intend to buy any of their gear, the app gives an idea of how you can decorate, rearrange or transform a room, using 3D models overlaid on to your photos or preset room templates. Of course, if you do fancy anything, the 'Add to cart' button is never far away.
Stuff says ✭✭✭✭✭
Platform iOS Price £free
Download 3D Room Designer for iOS here
READ MORE: iCheapskate – 30 amazing free games for iPhone and iPad