Seven ways your junk became art
Don't be precious with your gadget relics. Artists and designers are turning obsolete tech into objects you'll want to own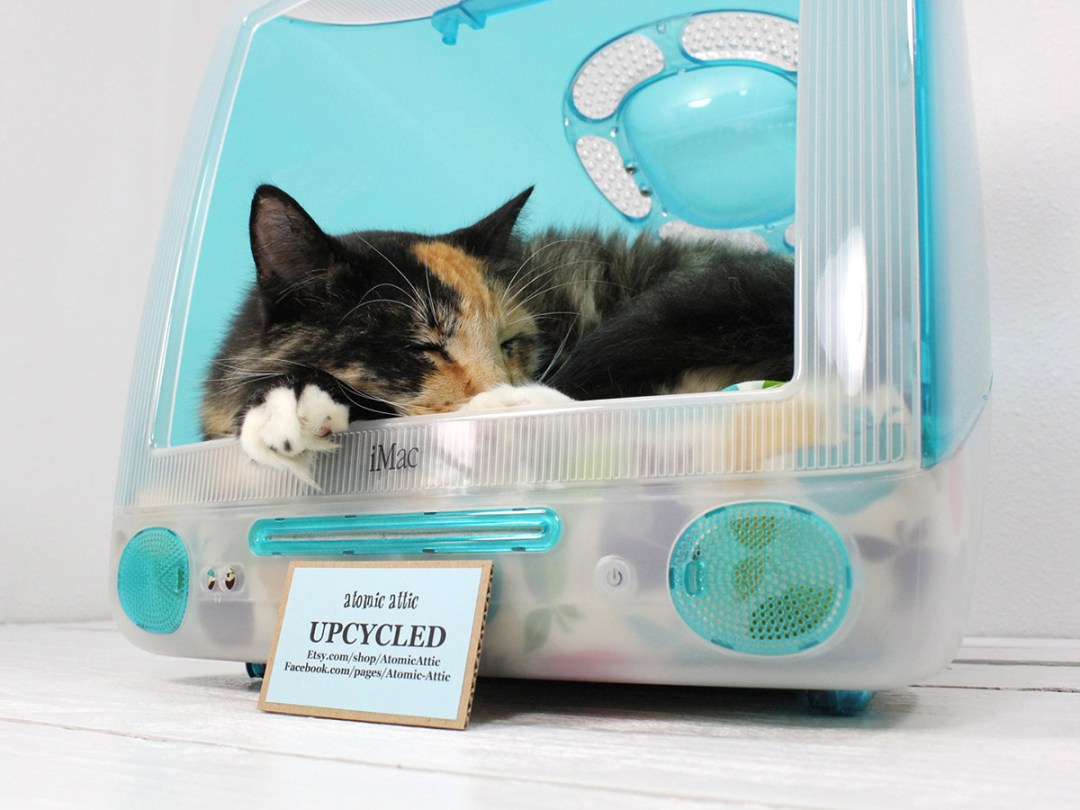 The tech hipster home is a peculiar thing – half retro, half future and all carefully curated. Electric guitar hung on the wall for show? Check. Vintage games console? Check. Stackable Tetris lamp? It's a modern classic.
Because the days of gadgets with quirky buttons, odd, tactile shapes and LEDs in all the wrong places seem to be coming to an end. Everything manufacturers are spitting out now is a black rectangle – phone, tablet, console, TV, soundbar, speaker. Sure, you can get different colours but if you really want to pay homage to the late greats of the Gadget Hall of Fame there's only one way to do it. Find a spot in your home for re-workings of old masterpieces.
READ MORE: The smart screen of the future touches back
1) The humble Floppy Disk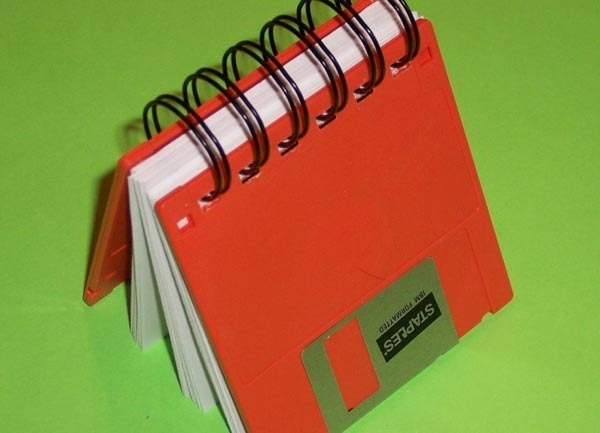 If there's one thing you're guaranteed to have stacked in the loft, it's floppy disks: your head says throw but your heart says no. Get hold of one again and memories of dial-up modem sounds and forgotten 90s' text adventure games come flooding back.
Keep the dream alive with floppy disk notebooks – buy them from as little as £3.50 from eBay and Etsy or make your own with help from Instructables and some rubber bands. Forgotten how to write with a pen? Inventive bloggers have created Floppy Coasters and designers from the DIY blog Brit & Co have even turned floppy disks into colourful plant pots. It's what tech hipster balconies have been crying out for.
2) Mad Keyboard Mosaics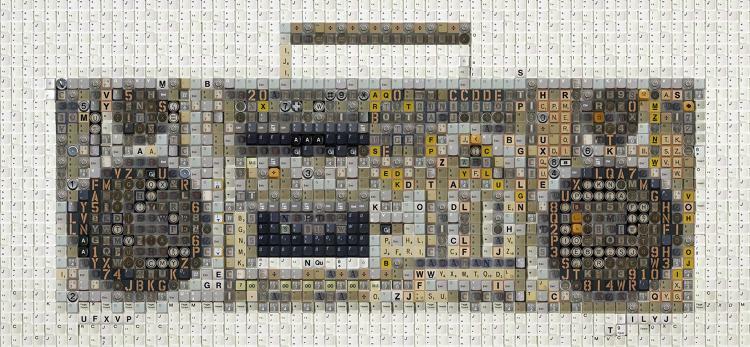 A retro tech double whammy, artist Kay Knight uses old keyboard caps from early computers, typewriters and calculators as tiles to make mosaics of boomboxes, robots and handheld Donkey Kong games. Knight couldn't make mosaics of – or out of – today's tech as he says everything is too "polished".
Keyboard caps have inspired plenty of other artists and designers. Head to Pinterest's reused and recycled tech boards to see everything from a Trojan Horse sculpture to a tuxedo jacket.
READ MORE: Video games are good for you
3) Broken Cameras = Robot Art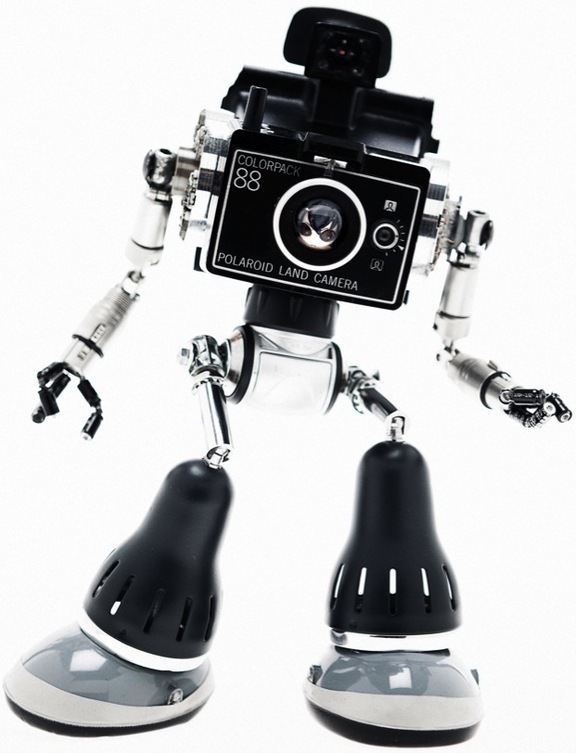 Fans of old cameras and mecha need to find something steady to hold onto because Andrea Petrachi's Himatic sculptures are truly awesome. Not just confining himself to cameras, the Milanese designer works with old electric razors, calculators, VCRs, audio connectors, in fact anything with retro parts to build his Android characters.
The Japanese influence on these cyber sculptures is strong with names such as Otaku, Shibu and Aiko. There's no prices on Petrachi's website but anyone who is interested in finding out more, or collaborating, can get in contact with the artist himself.
READ MORE: In the future, movies will watch you
4) Old data storage – new purpose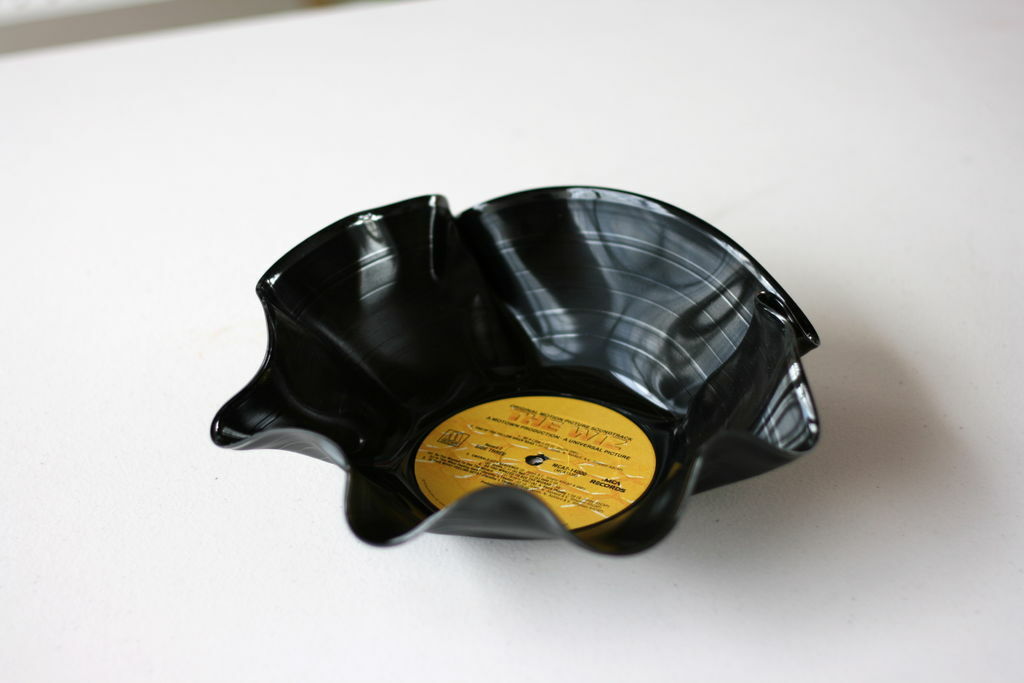 The owner of a film reel coffee table scoffs at Scorsese prints and cult props. This is the real deal and you will not be outdone. There's a few different models and shapes of the design around online but getting a slice of Hollywood's Golden Age doesn't come cheap.
A table with a 15in 35mm film reel and Paramount Pictures film strip and logo is currently selling for US$1000 on eBay. Combine with fruit bowls and a dessert stand made from old vinyls, (perhaps a step too far if, like us, you still play records) and your guests won't know where to look when you serve lunch.
5) Insects From Old Watches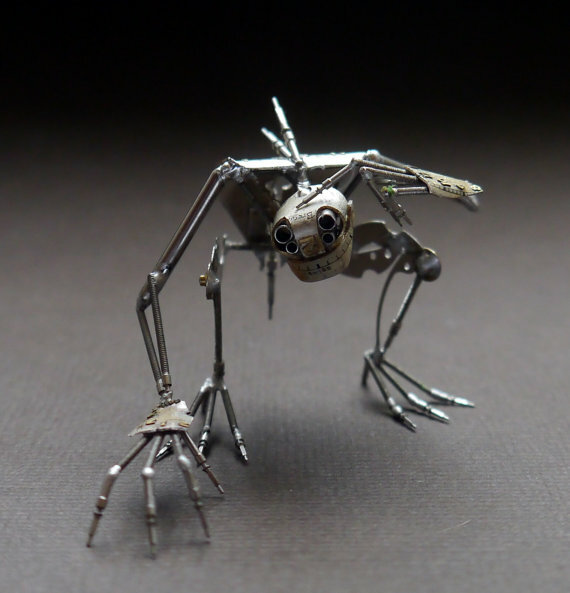 These beautiful steampunk style insects and creatures are built from mechanical watch parts, from as far back as the 1880s and other tiny tech parts such as teeny light bulbs and bits of jewellery.
The spiders, scorpions and butterflies are the creation of Justin Gershenson Gates who sells them for around £150 on his site A Mechanical Mind and via an Etsy store. There are necklaces of mechanical parts and "gearrings" on sale too.
READ MORE: 3D printing will change everything as much as Napster
6) Computer monitor Cat Bed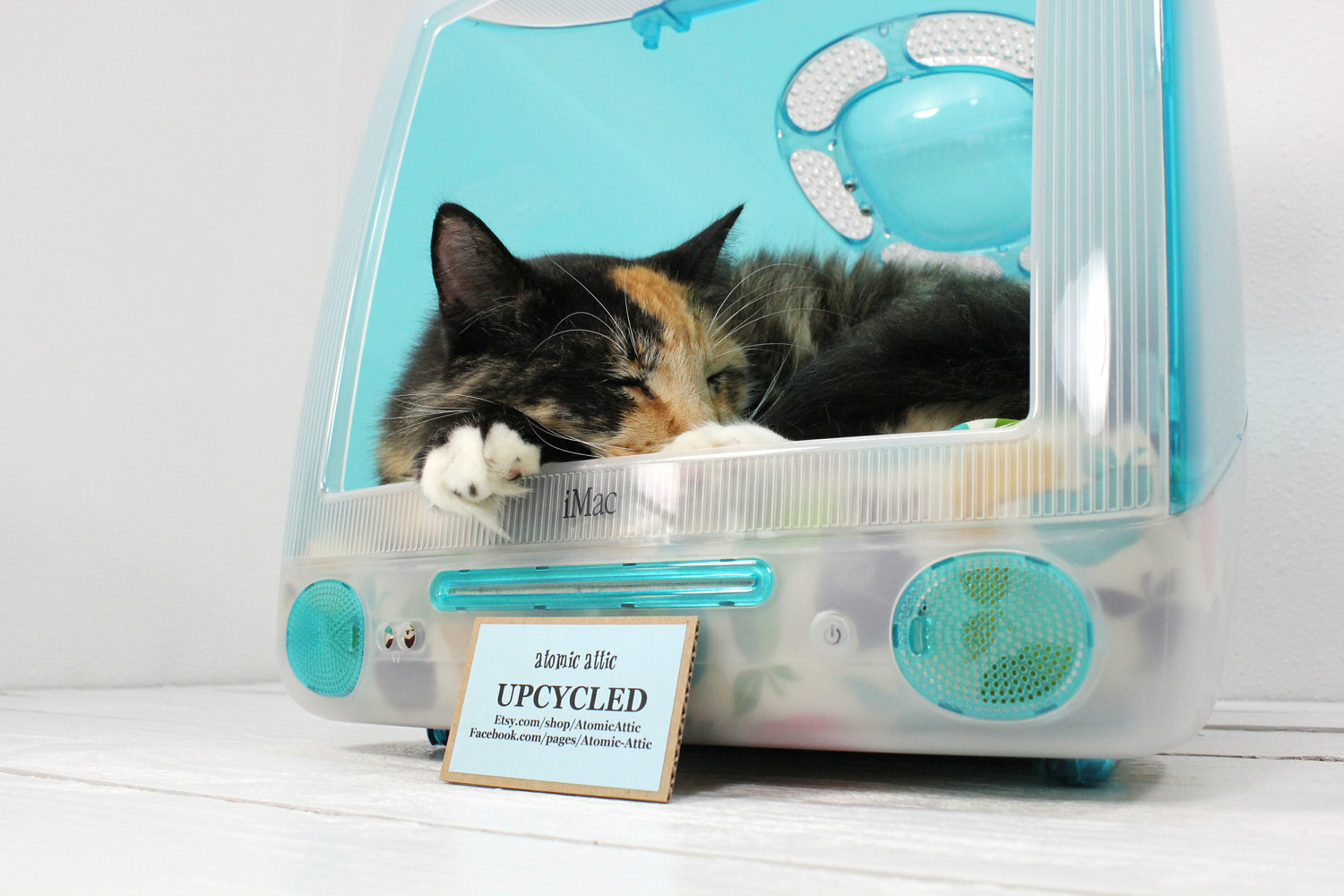 Another DIY project from the blogs, or How To Win the Internet. Old computer monitors just look so roomy don't they? So it's no surprise old Macs and PCs have been turned into lounging stations for moggies.
If you're trying this at home as a weekend project, take care not to electrocute yourself as monitors and TVs can hold charge for months. On Etsy, AtomicAttic is selling for around £70 in funky colours with a bundled machine washable slipcover. Upcycling at its pet friendliest.
READ MORE: One day, we'll all be Glassholes
7) Circuit Board Egg
OK we're not sure too many Stuff readers will have space in their garden for a circuit board egg. But where better to build a shrine to circuitry than the birthplace of Silicon Valley and home to startups and glassholes, Palo Alto?
The seven feet tall Digital DNA egg was installed in Lytton Plaza in 2005 and is the work of Brazilian artists Adriana Varella and Nilton Maltz who had to rebuild it from scratch when her neighbour accidentally threw it away. It has tech phrases written on it in different languages and apart from the circuit boards, the egg is made from welded steel, polystyrene foam and resin fiberglass skin. Maybe not one to copy at home then?