Samsung Galaxy S5 hands-on review
The S5 is legend no more. It's real. It's here in Barcelona. And we've got our hands all over it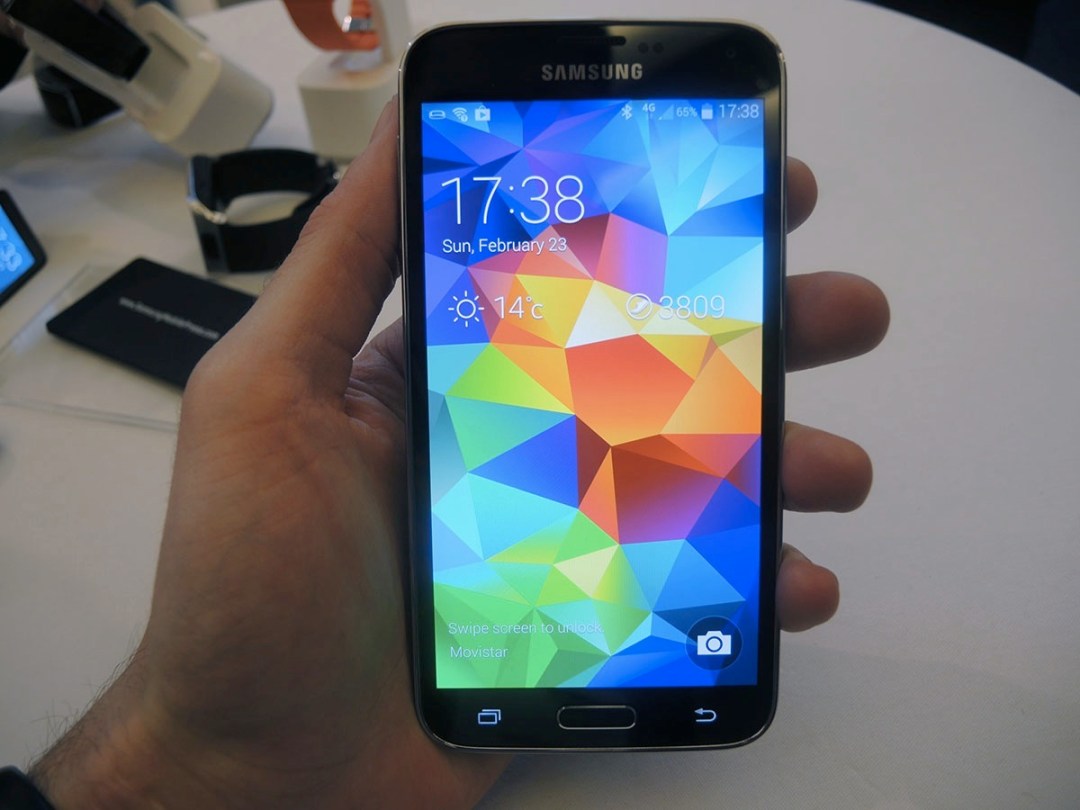 The Samsung Galaxy S5 is arguably the most anticipated smartphone of 2014. Its hype-machine is second to none, dwarfing even the iPhone 6 rumour mill with whispers and speculation saturating the interwebs over the past year.
The whispers, however, are dead.
Samsung has officially announced the Galaxy S5 right here in Barcelona, and it's specced to the hilt.
We're excited, and you should be too, so let's just jump into our first hands-on impressions of the most feature-packed phone in the world.
The sexiest Galaxy yet
Let's get the most important thing out of the way first; the Galaxy S5 isn't crafted from metal like the Apple iPhone 5s or HTC One.
It is however the nicest, most premium Galaxy device we've seen yet, and it's all down to its matte soft-touch dimpled back, which almost feels like rubber.
It's actually made from polycarbonate, and it offers plenty of grip without feeling or looking as tacky as the fake leather rear of the Galaxy Note 3.
It's solidly put together too and feels comfortable to hold in the hands.
The rest of the Galaxy S5's body has plenty to offer too. A surprising amount in fact…
It's waterproof
That's right folks, the rumours were true. The Galaxy S5 offers the same IP67 waterproof and dustproof powers as its Sony Xperia rivals.
The extra durability offered by Xperia phones when it comes to wet environments has made them stand out from the fierce competition for a long time, but Samsung has finally decided to crash the Xperia's pool party, meaning that British downpours and accidental spills will threaten your precious Galaxy device no more.
The Galaxy S5 has undergone a few modifications to help it win the fight against water. For starters, its removable back cover now has a rubber seal surrounding it to prevent any leakages, though you'll want to ensure that all the edges click into place before tapping away on the S5 while you're soaking in the tub.
Removing the cover also reveals a 2800mAh battery, microSIM and microSD slot, keeping storage and battery-swapping fans happy once again.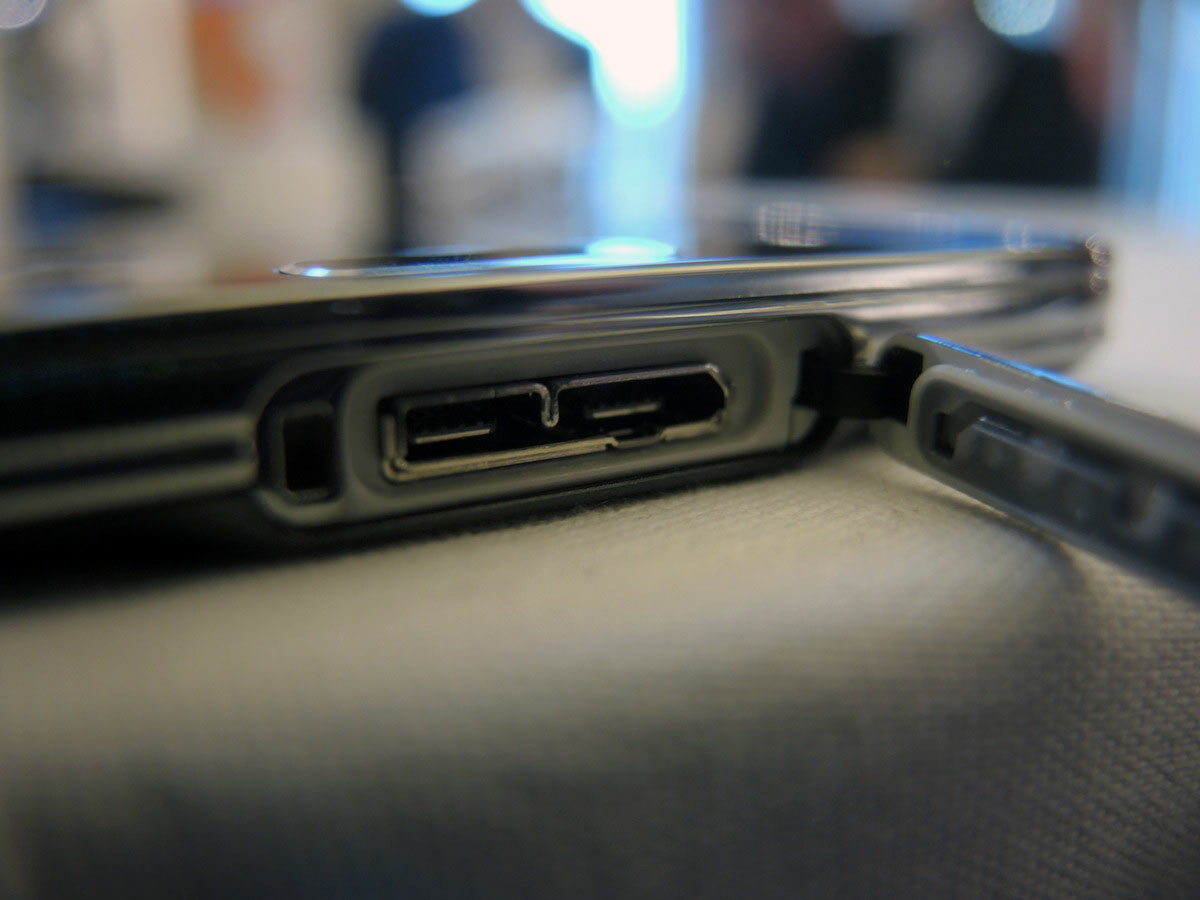 The Galaxy S5 also features the same microUSB 3.0 port as the Galaxy Note 3 (though it's backwards compatible with existing microUSB cables), which offers faster transfer speeds.
The microUSB 3.0 port is protected by a metallic silver-effect rubber plug, which could be annoying to open and close every time you want to charge it, but in our book that's a small price to pay for the protection that it offers.
And that just about covers the Galaxy S5's new body. Except that there is just one more thing…