Samsung Galaxy S23 vs Google Pixel 7 Pro: which is best?
Which top-flight Android phone deserves your cash?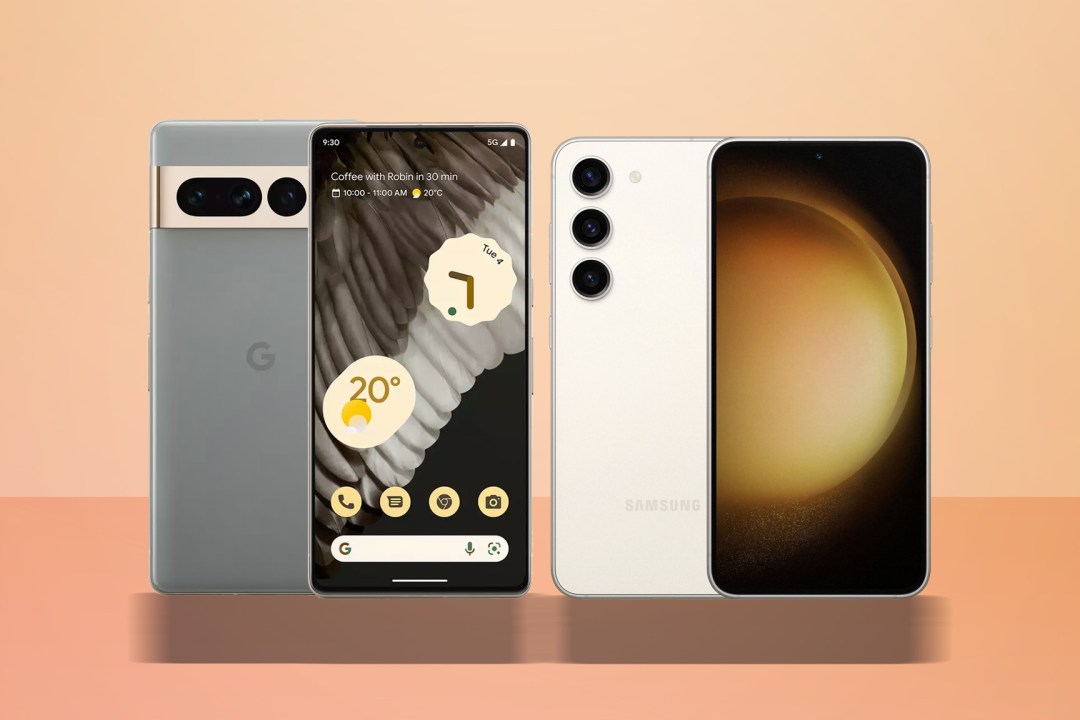 When it comes to Android phones, Samsung has long held the lion's share of sales – but in recent years Google has been quick to catch up. The Google Pixel 7 Pro is the firm's most flagship-focused release to date, with killer cameras and premium styling at a very competitive price. But does it do enough to convince customers to skip the Samsung Galaxy S23?
Now that Samsung has made its latest hero phone official, we've been able to compare specs and see how the two phones stack up. We've covered both the Galaxy S23 and larger S23 Plus below, as they've each got pros and cons compared to Google's offering. If you're wondering which is worth your hard-earned cash, read on below:
Design & build: matte or metallic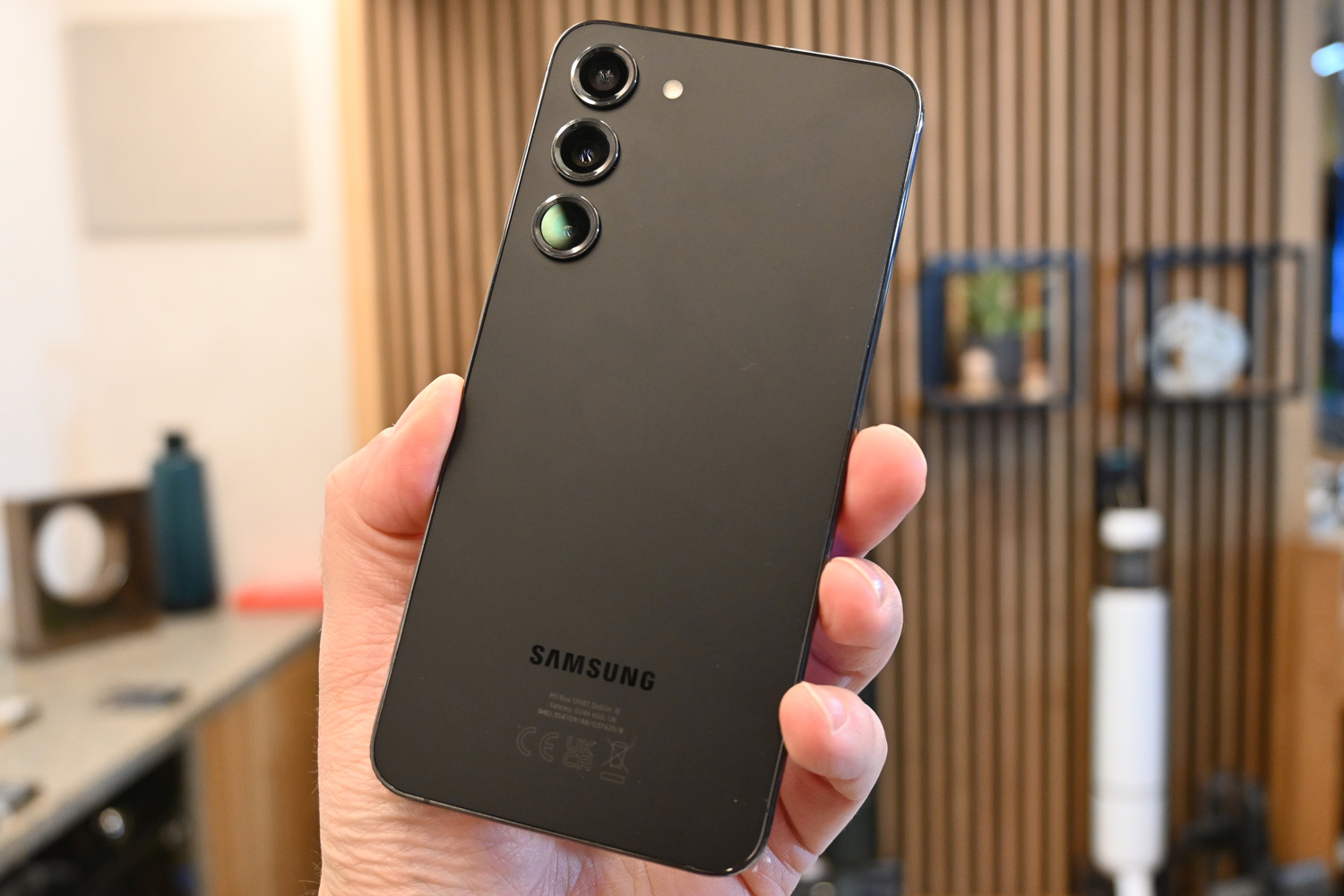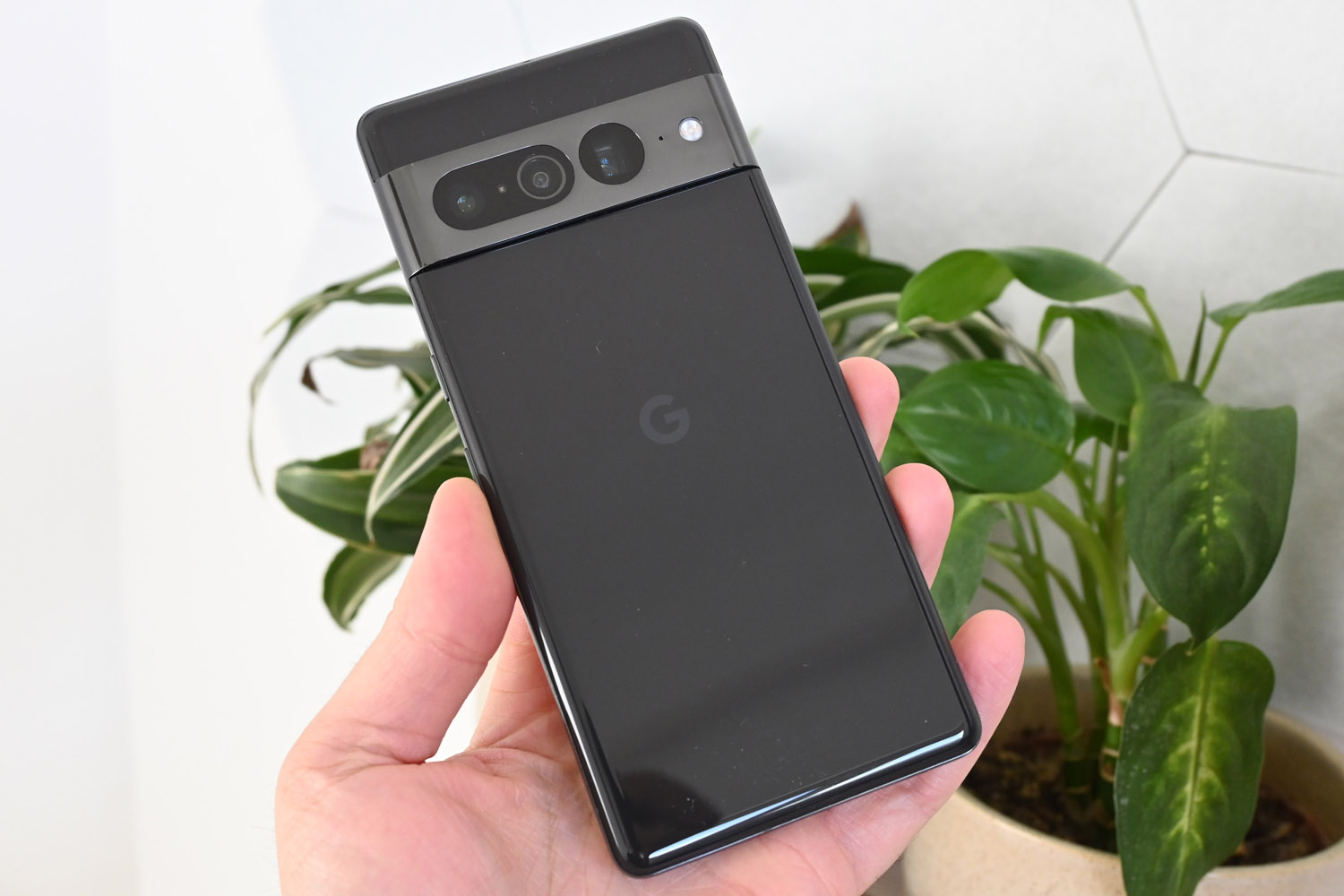 Google has gone for glass across the board for its latest Pixel phones, but only the Pixel 7 Pro has curved edges that bend into the aluminium frame. That frame also forms the distinctive rear camera 'shelf' now, marking it out from the previous-gen Pixel 6 Pro. The shiny finish is reflective and looks properly premium – if you can keep it clean, as the whole thing is a magnet for fingerprints. There are only three colours to choose from, with Hazel Green being the most distinctive.
Samsung, meanwhile, has gone for a matte finish for its rear glass, which is made using tougher Gorilla Glass Victus 2. The 'contour cutout' rear camera module seen on the outgoing Galaxy S22 has been deleted here, leaving bare lenses in a similar style to the more expensive Galaxy S23 Ultra. The central metal frame has slightly curved sides, so the phone sits comfortably in your hand, but the front and rear glass are completely flat. There are four colour options at launch, with reserved pastel shades across the board.
Screen & sound: bigger or brighter?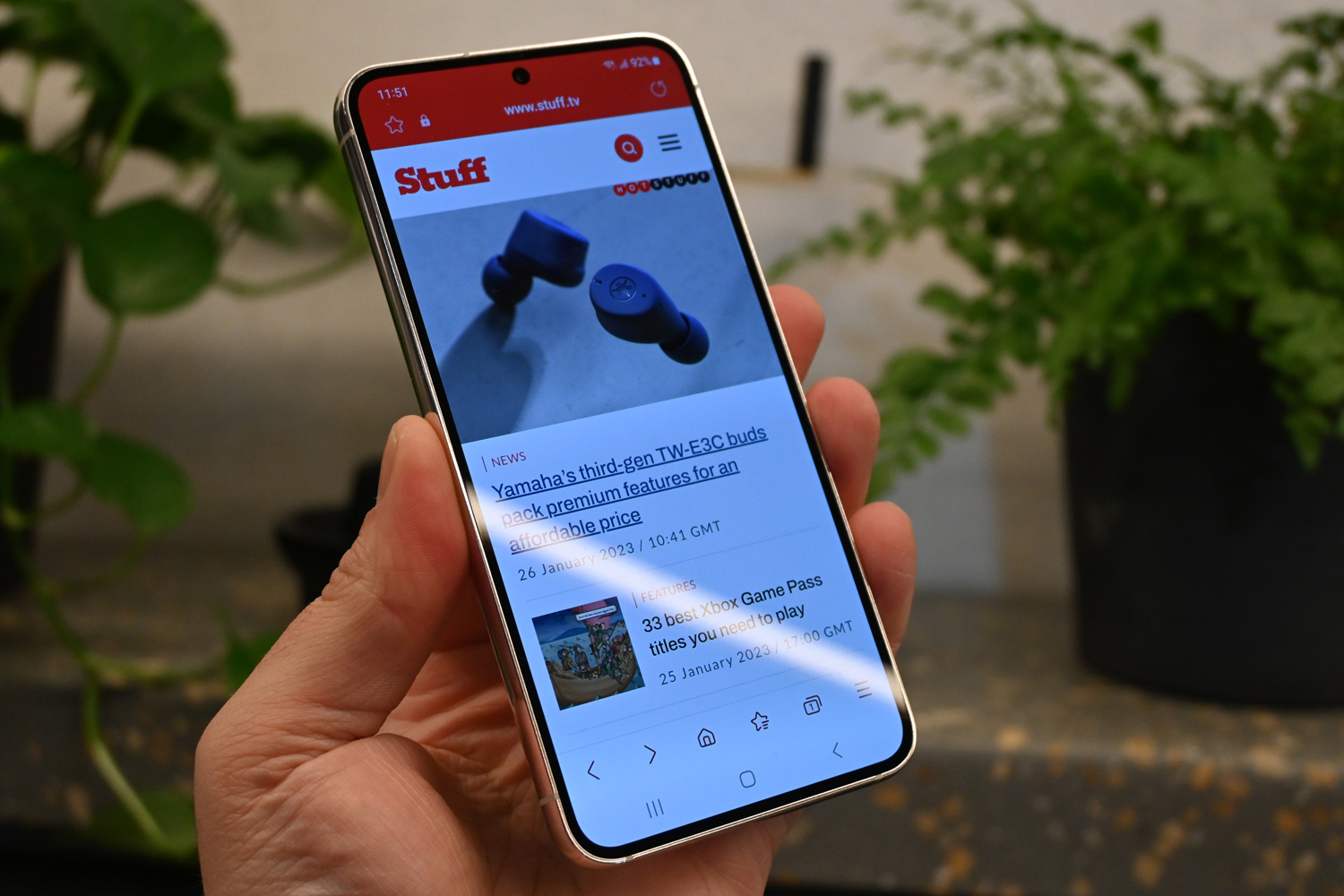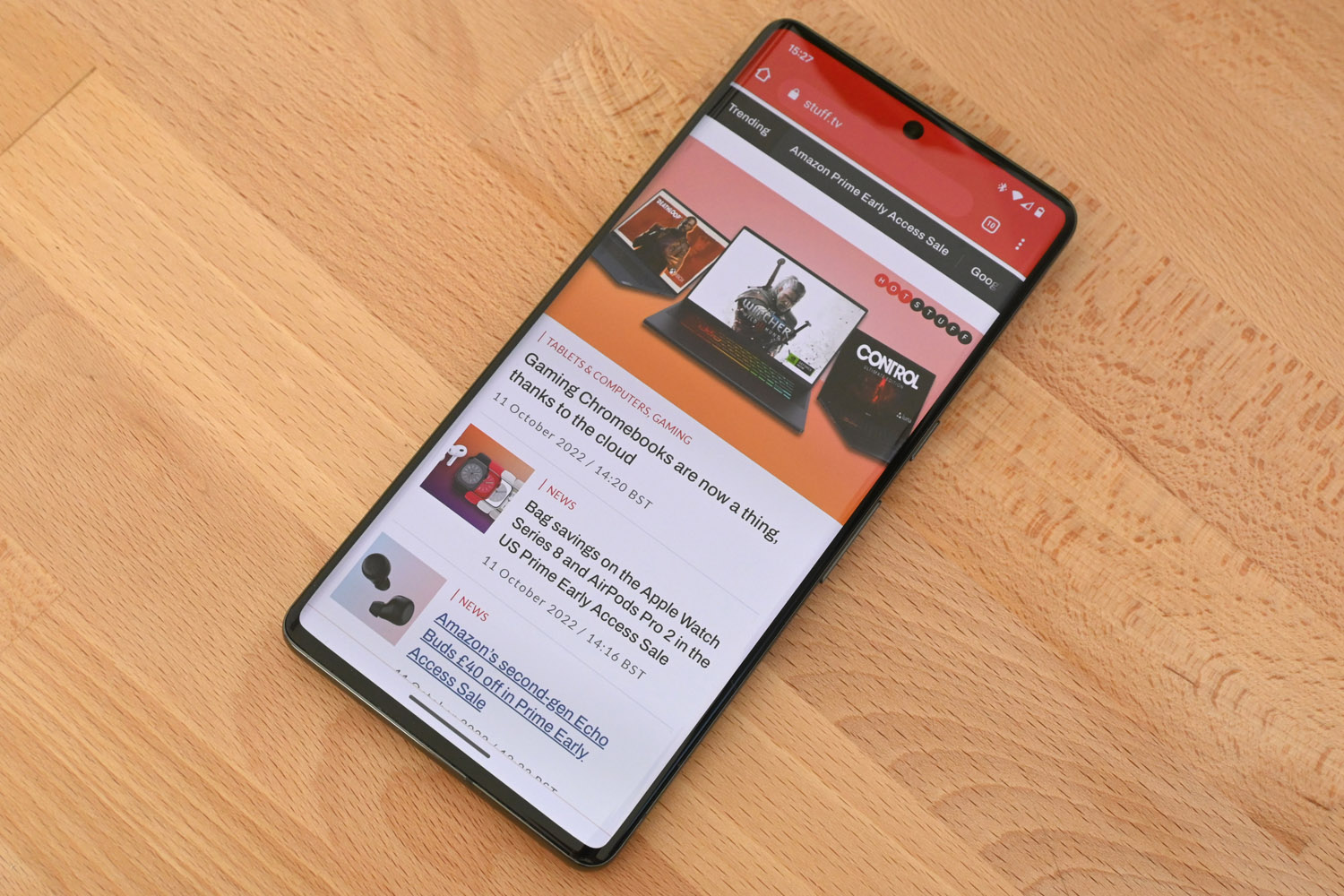 Pick up a Galaxy S23 and you'll get a 6.1in AMOLED with a 2340×1080 resolution, 120Hz refresh rate and HDR10+ support. The larger S23 Plus grows to 6.6in, but keeps the same resolution – meaning things aren't quite as sharp as they are on the more compact model.
The Pixel 7 Pro has an even more palm-filling 6.7in panel, with a higher 3120×1440 resolution and LTPO adaptive refresh tech. It too uses AMOLED, so you're getting the same epic contrast and deep, inky blacks as you'll find on either of the Samsungs. It doesn't get quite as bright as the Galaxy S23, though: both it and the S23 Plus can max out at 1750 nits peak brightness, while the Pixel 7 Pro makes do with 1500 nits. That's still plenty high enough to see clearly outdoors, even under direct sunlight, but spec snobs will still count it as a loss.
Performance & battery: just a snap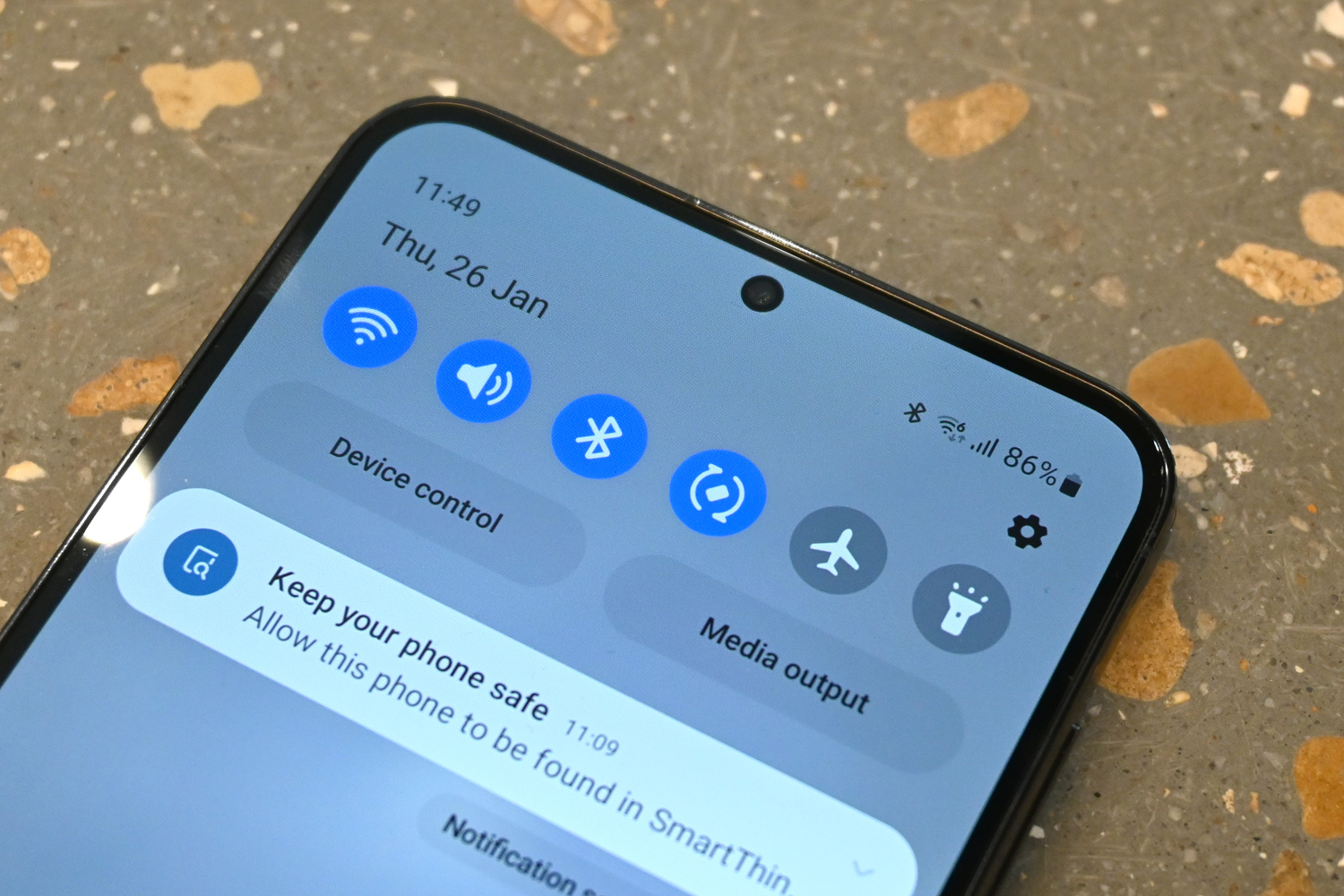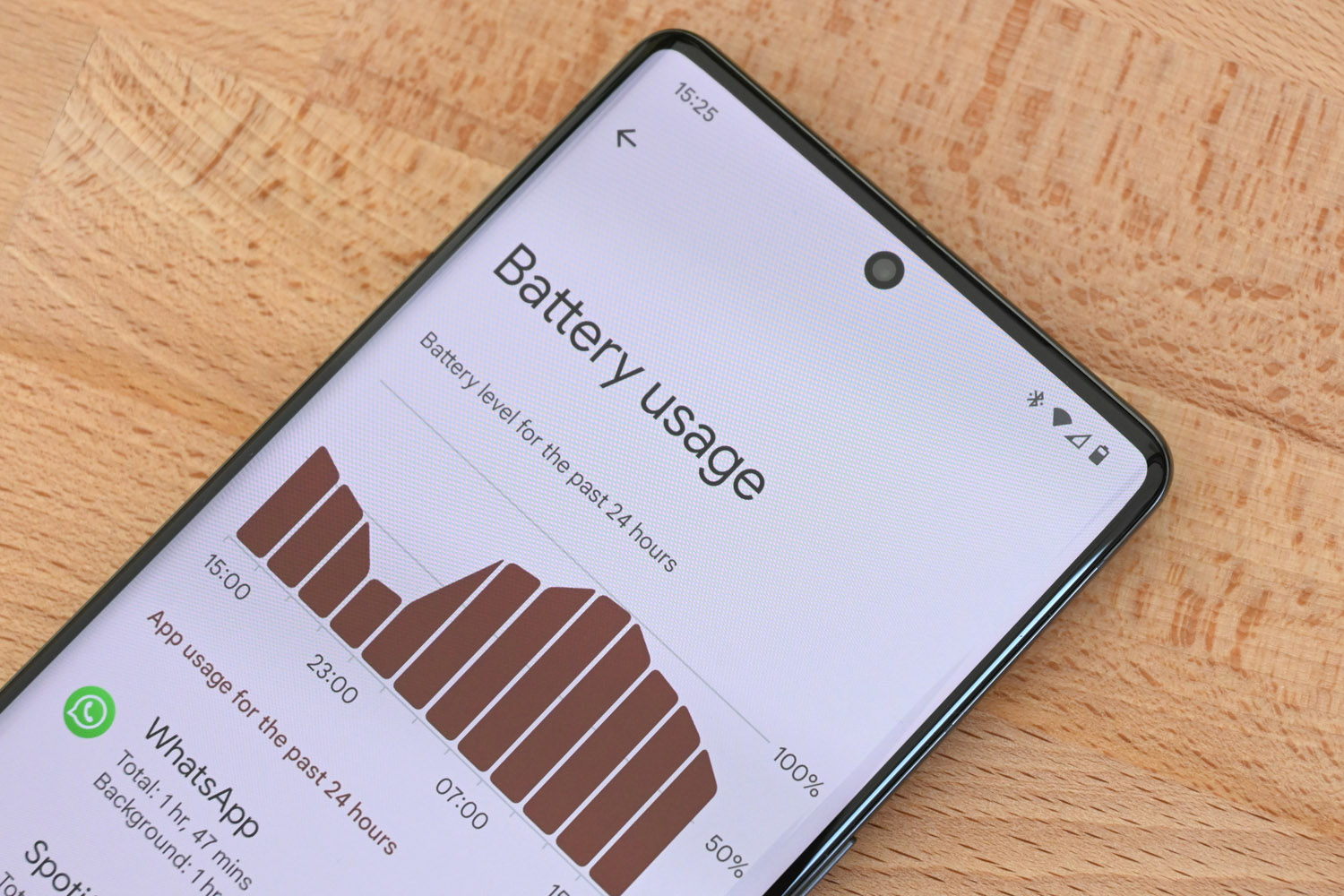 Google went for semi-bespoke silicon for the Pixel 7 series, tasking Samsung with producing its Tensor G2 chips. They're based on the firm's Exynos processors, with a few tweaks to make them more efficient at algorithm-heavy work like voice recognition. They might not have serious muscle when it comes to apps or games, but Google has worked hard to optimise Android around them, so daily performance is still rather tasty. Memory and storage options vary between countries, with the UK getting 12GB of RAM across the board and either 128, 256 or 512GB of UFS 3.1 storage.
Samsung has gone all-in on Qualcomm for its own phones this year, with all territories getting a Snapdragon 8 Gen 2 CPU with a few bespoke clock speed adjustments not found on rival phones. It's comfortably the fastest mobile CPU doing the rounds right now, so we don't doubt the Galaxy S23 and S23 Plus will be top performers. Both phones have 8GB of RAM, with the smaller S23 offering either 128 or 256GB of storage, and the S23 Plus having 256 or 512GB.
The Pixel 7 Pro has a larger 5000mAh battery than the 4700mAh Galaxy S23+ and 3900mAh Galaxy S23, but it lags behind both with 23W wired charging. The smaller Galaxy can top up at 25W, while the larger phone manages 45W through a beefy enough power brick.
Things flip around when it comes to wireless charging, though. Both Galaxy phones will hit 15W on a compatible Qi pad, while the Pixel 7 Pro can handle 23W. All three phones can reverse wireless charge other tech, like wireless headphones.
Cameras: all about algorithms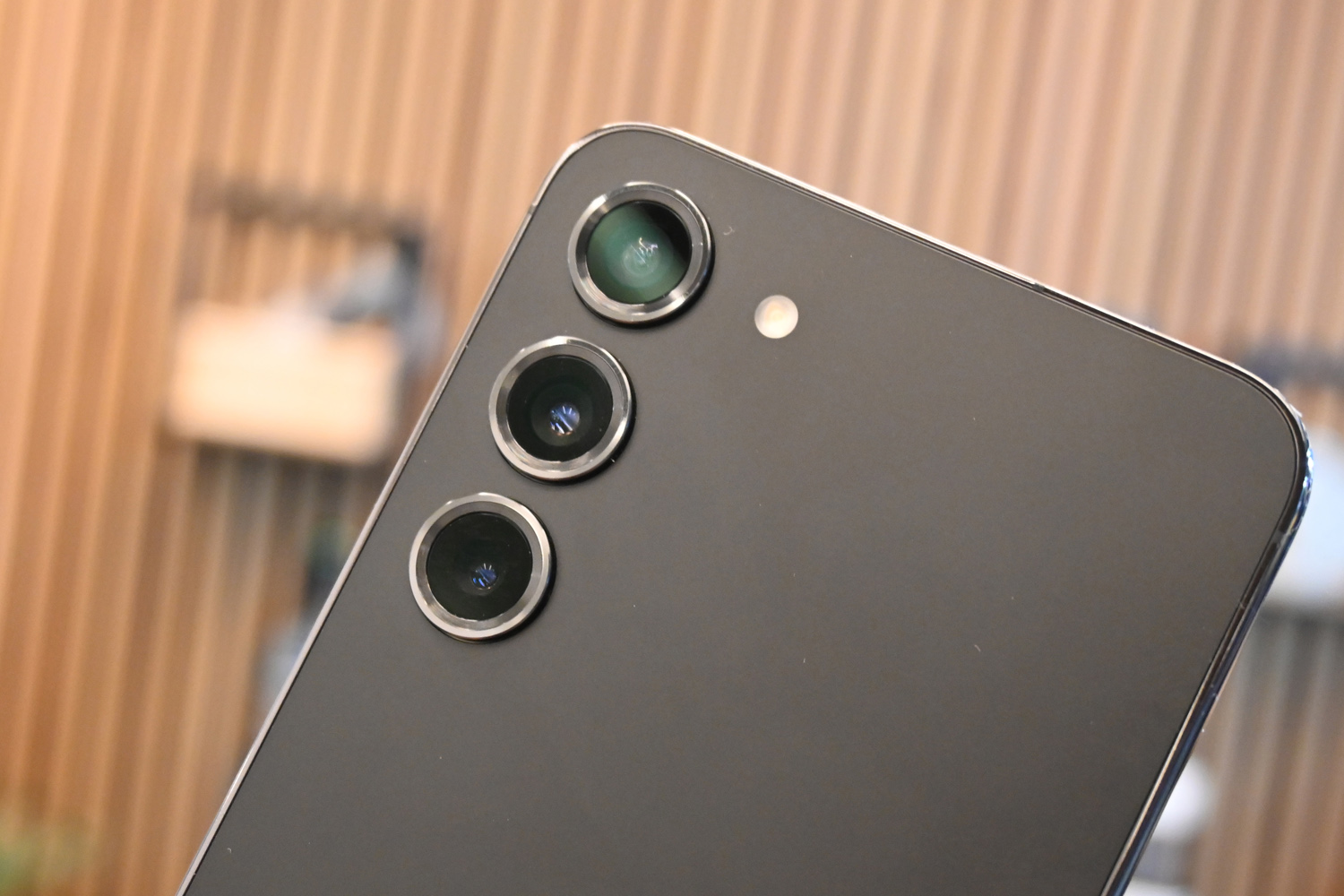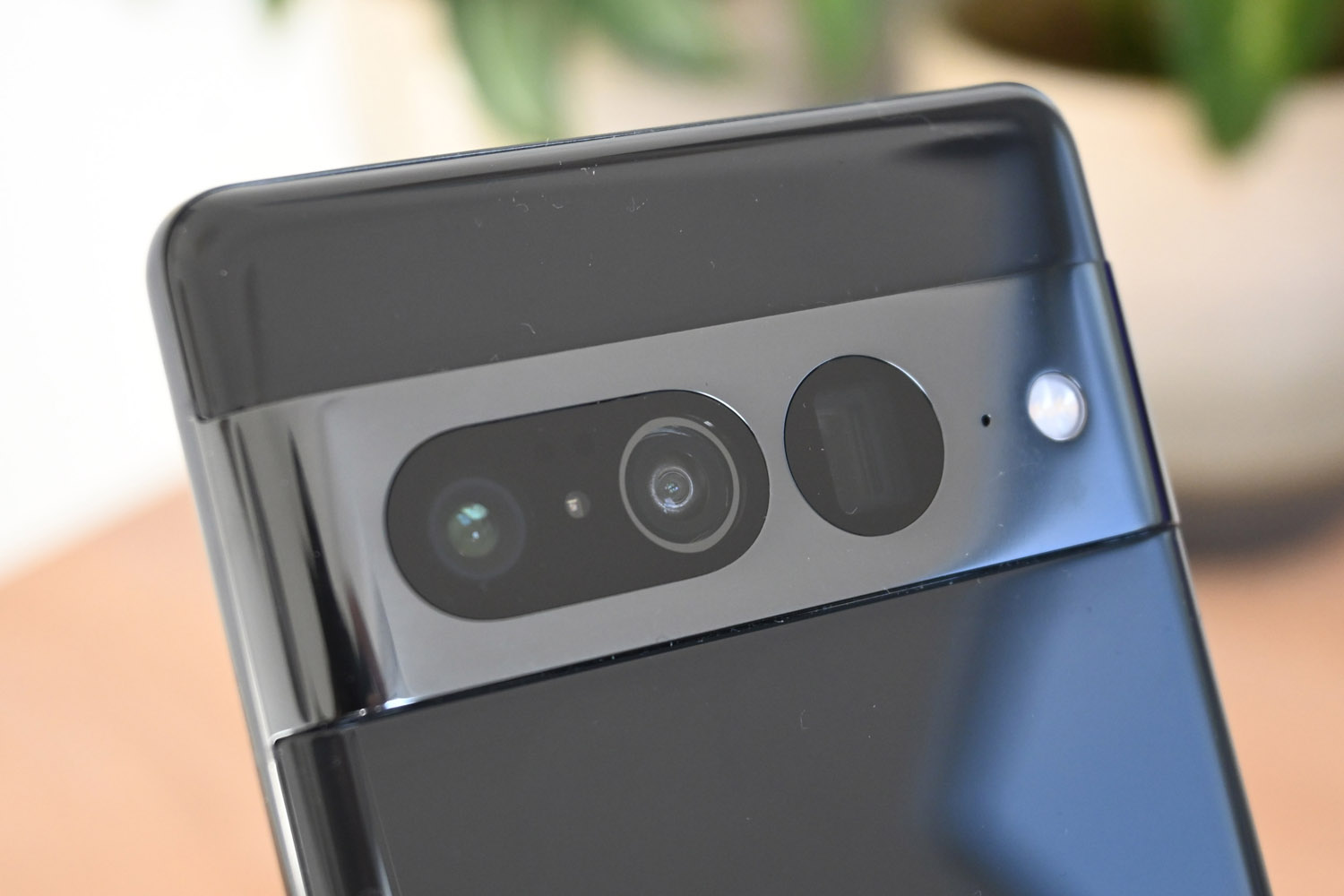 Looking purely at the hardware, it would seem Google has a slight edge when it comes to photography. Both the Pixel 7 Pro and Galaxy S23 have 50MP main cameras with phase-detect autofocus and optical image stabilisation. Both also have 12MP ultrawide lenses, but they differ on telephoto abilities.
The Galaxy S23 has a 10MP snapper with 3x optical zoom, but the Pixel 7 Pro has a 48MP periscope lens that can manage 5x zoom before needing any digital assistance. Improvements to the algorithm-assisted Super Res Zoom were high on Google's agenda for the Pixel 7 Pro, too, so it's actually able to pull off 8x or 10x shots quite convincingly.
If you've been paying attention, you'll also spot the Galaxy S23's cameras haven't changed at all from the previous generation. Samsung has instead concentrated on software improvements for 2023, particularly in low light. How well it competes with Google will have to wait until a full review – both firms have stellar image processing, and have traded blows in the past in different lighting conditions.
Galaxy S23 vs Pixel 7 Pro initial verdict: close-run thing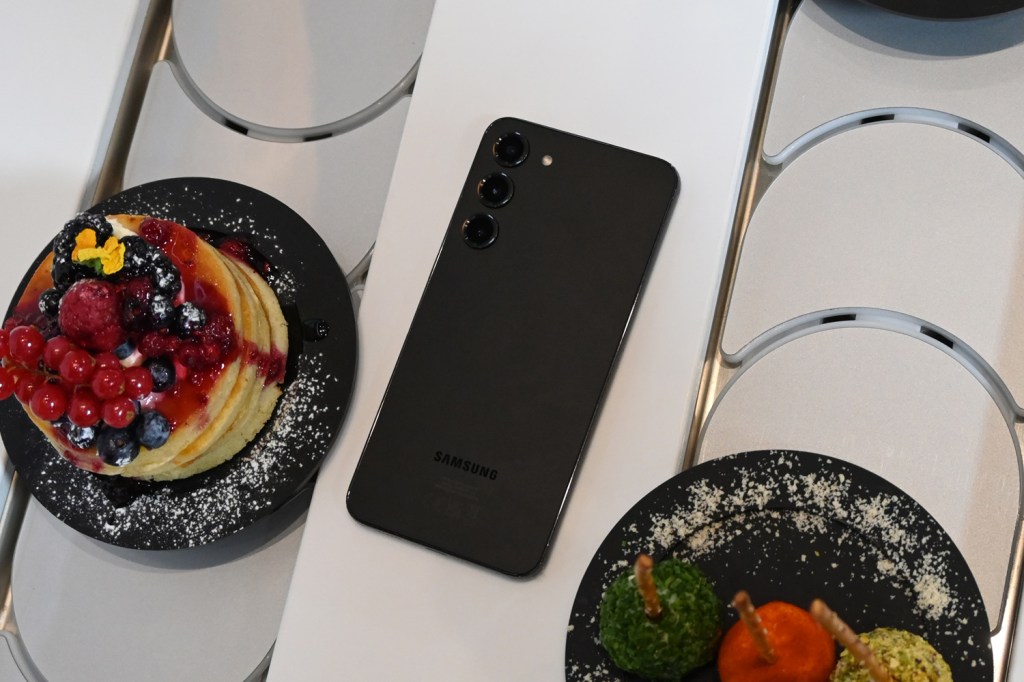 With similar prices, flagship tech and very capable cameras, the Galaxy S23 and Pixel 7 Pro look set to be the top two picks for anyone after an Android phone in early 2023. Which one is best will depend on you.
Do you prefer flat glass, want the option of a smaller handset without sacrificing features, or have a lot of Samsung kit already? The Galaxy S23 looks like a stellar buy. Yes, you've got to pay extra for the S23's larger screen, and battery life is likely to be on the back foot, but Samsung's software is nothing if not comprehensive.
Google's effort takes stunning photos and is plenty powerful, plus it finally has the look and feel of a flagship phone. You get a superb display with curved glass edges, and the most streamlined version of Android out there. A bigger battery could give it a win on longevity, too.