Samsung Galaxy Note 4 vs LG G3: the weigh-in
Does Samsung's new flagship phablet have what it takes to beat LG's G3? We compare their respective specs to find out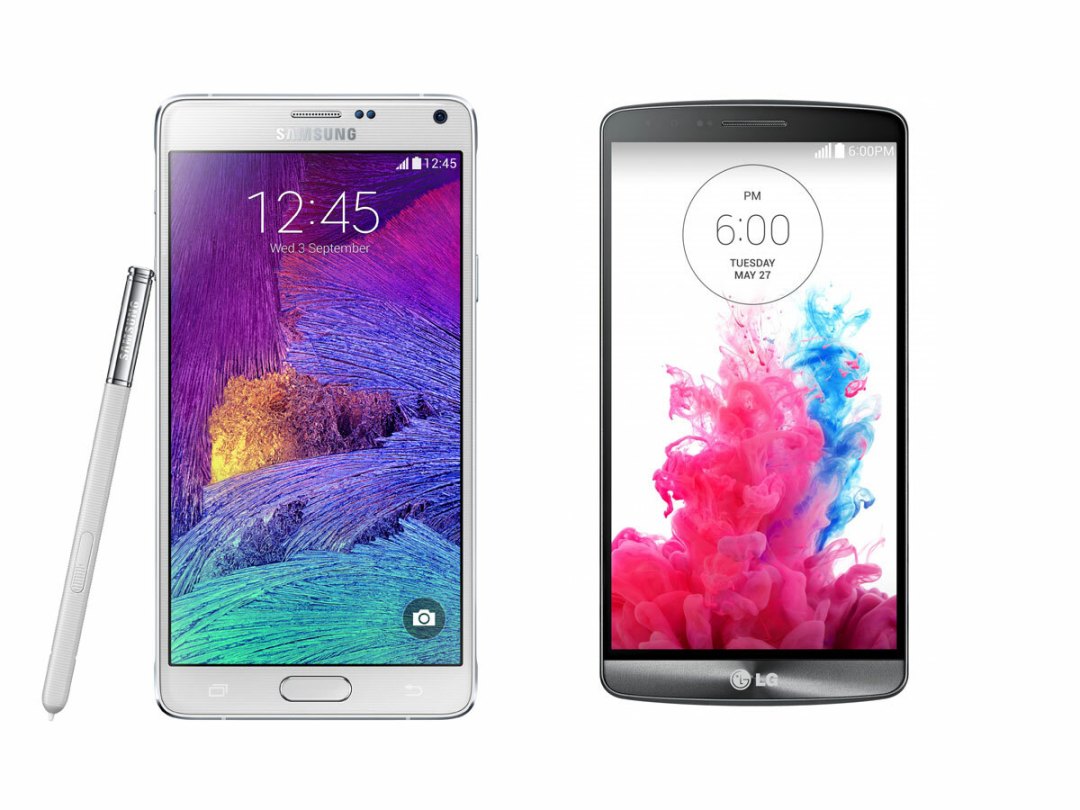 The new Samsung Galaxy Note 4 was unleashed on the world at IFA in early September like some kind of smartphone apex predator, ready to pick off the zebras and wildebeest of the tech world.
It's a mighty, and mightily impressive, device with a 2K screen, super-powerful processor and all manner of new talents. But does it have what it takes to trump the LG G3, our current pick of the smartphone crop? We'll know for certain once we've given it the full-on review treatment, but in the meantime let's look at the tale of the tape: namely, the specs and features.
Design and build: Plastic fantastic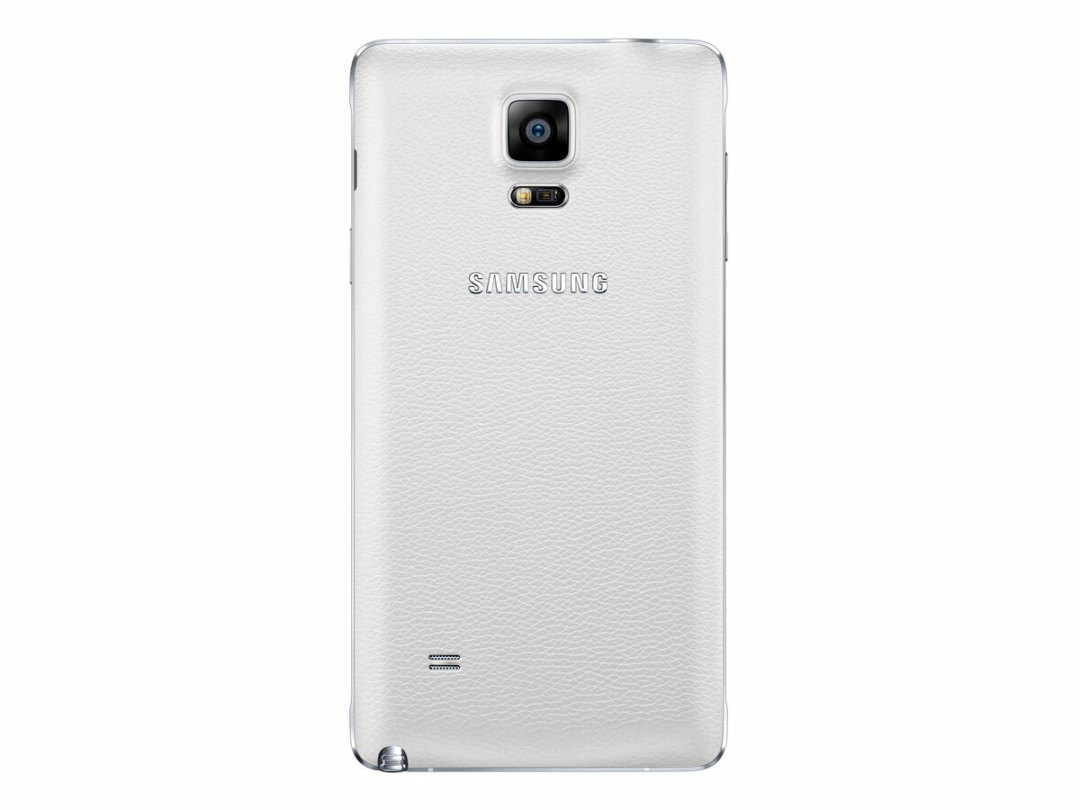 Both of these phones are predominantly plas–– sorry, polycarbonate on the outside, but thankfully neither suffers from cheap-looking syndrome (a good thing, considering how expensive they are). Both Samsung and LG have put a lot of effort into making their premium devices look sufficiently premium.
The Samsung Galaxy Note 4 is a level above its predecessor when it comes to build quality. Yes, there's still the faux-leather texture on its back (once again, Samsung: we could really, really live without this), but this time it's softer and grippier, while the metal band wrapped around the device's edges adds a further measure of both sturdiness and elegance.
The LG G3, meanwhile, has a smooth plastic back that sort-of looks like metal, and curves nicely so that it fits better in your hand. On the front, the barely-there bezels mean it's almost totally Gorilla Glass 3 (also the material used to cover the Note 4's screen, incidentally).
Neither phone has the premium feel of, say, the Sony Xperia Z3, HTC One (M8) or Apple iPhone 6 Plus, which is a shame, but the lack of metal does keep them lightweight – and both have removable backs allowing you to swap out batteries.
Verdict: Draw
Screen: 2K X2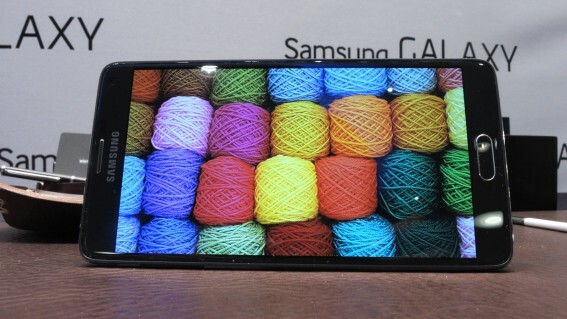 You want a big, sharp screen? Both these phones have one – in fact, they're the biggest, sharpest screens around: the Note 4 packs a whopping 5.7in 2560 x 1440 AMOLED display, while the G3 has a 5.5in 2560 x 1440 LCD panel.
While they have the same 2K resolution, there are a couple of differences worth noting. First, that extra .2 of an inch means the Note 3 has a tiny bit more acreage but a tiny bit less pixel density (515ppi as opposed to the G3's 534ppi – but if you can spot a difference in sharpness you have far better eyes than us). Second, the Note 4's AMOLED tech means its colours are a touch more vibrant and punchy. Some might find the G3's more muted tones a bit more true to life, of course, but the display settings are tweakable if you want to make things a touch more realistic.
It's really too close to call a winner here, as both phones have incredibly sharp, large screens. After we've reviewed the Note 4, we might be able to declare that one or the other maintains a slight edge, but if so it's going to be a really, really close-run thing.
Verdict: Draw for now
Performance: A couple of beefy blowers
The UK edition of the Galaxy Note 4 comes with a quad-core Snapdragon 805 processor clocked at 2.7GHz and 3GB of RAM, while the G3 sports a Snapdragon 801 running at 2.5GHz and 2GB of RAM. So, while both are extremely beefy by smartphone standards, on paper the Samsung phone has a narrow edge.
On the storage front, the Note 4 offers 32GB of built-in storage and a microSD card slot supporting up to 128GB on top of that, while the G3 has 16GB expandable by a further 128GB.
So, they're both powerful and have at least the potential for lots of storage space. But on the spec evidence, Samsung's got this round sewn up.
Winner: Samsung Galaxy Note 4
Camera: Laser vs no laser
Here at Stuff we're huge fans of the LG G3's laser-focus camera, describing it as nothing less than "a work of genius" in our review. The laser allows the G3's 13MP main camera to autofocus far more swiftly than rival smartphone snappers, you see – and once you factor in optical image stabilisation, a dual-tone LED flash and the fact you can capture not just full HD but 4K video and you've got one of the finest smartphone cameras around.
We haven't had the opportunity to properly test the Galaxy Note 4's camera, but it has a 16MP sensor backed up with optical image stabilisation, which should make it a decidedly better performer than its predecessor – particularly in low light conditions. It can capture 4K video too.
We have a sneaking feeling that the G3's laser trickery and dual-tone flash are going to make it a slightly better performer than the Note 4, but Samsung appears to have narrowed the gap quite dramatically. It'll be a close-run thing.
Winner: LG G3
OS: Two different flavours of Android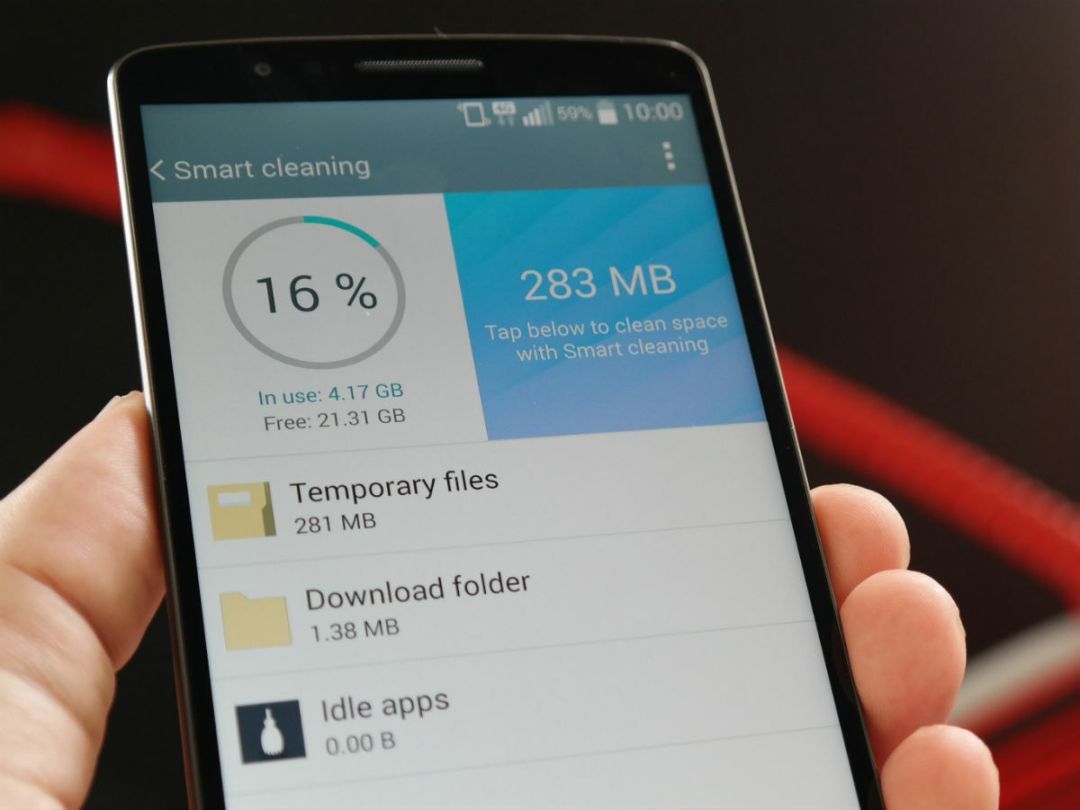 Both of these phones are built on an Android backbone, of course (4.4.2 KitKat for the G3, 4.4.4 KitKat for the Note 4), but their respective manufacturers have installed their own user interfaces over the top of Google's OS.
The LG G3 sports a tastefully clean UI (a vast improvement over its garish, cluttered predecessor's) that offers a number of useful exclusive features: Smart Clean to get rid of space-stealing unwanted cache files; Smart Notice, which is basically LG's take on Google Now; LG Health, which is a pretty decent fitness tracker; and the semi-sentient Smart Keyboard, which picks up on your typing quirks and lets you swipe to type.
We haven't yet had enough time with the Note 4 to "deep dive" into its UI's quirks and intricacies, but from what we've seen there's plenty to get excited about. Multi Window returns, naturally, allowing you to multitask by running two apps side-by-side, and much of the Note 4's UI is designed to maximise the effectiveness of the S-Pen stylus. There's also a new voice recording app that takes advantage of the Note 4's three microphones and noise-cancelling technology to improve voice memos and interview quality. Oh, and it's also compatible with Samsung's Oculus Rift-style Gear VR gaming headset, which is something you definitely can't say about the G3.
We've moaned a lot about Samsung's love of bloatware in the past, but like LG the company seems to be moving in the right direction when it comes to loading its devices with unwanted apps. If that trend continues with the Note 4, it could end up pipping the G3 to the post here.
Winner: Draw for now
Initial verdict
The LG G3 is still our favourite smartphone, but – on paper at least – the Samsung Galaxy Note 4 is the closest that comes to replicating and even outdoing its most show-stopping specs and features: the huge 2K screen, the optical image stabilisation, the potential for massive amounts of on-board storage (you could argue that the Apple iPhone 6 Plus approaches them too, screen resolution aside).
We reckon it won't be for everyone, and it'll likely be a bit pricier than the G3, but the Note 4 could prove the world's most powerful and fully-featured smartphone when it hits the shops in the coming weeks. At this point, we're not going to say it has the G3 beaten, but it's going to be very, very close.