Saddle up: how to choose the right bike for your ride
All bikes are not created equal. Here's our beginner's guide to choosing the right steed for your chosen road (or trail, or mountain)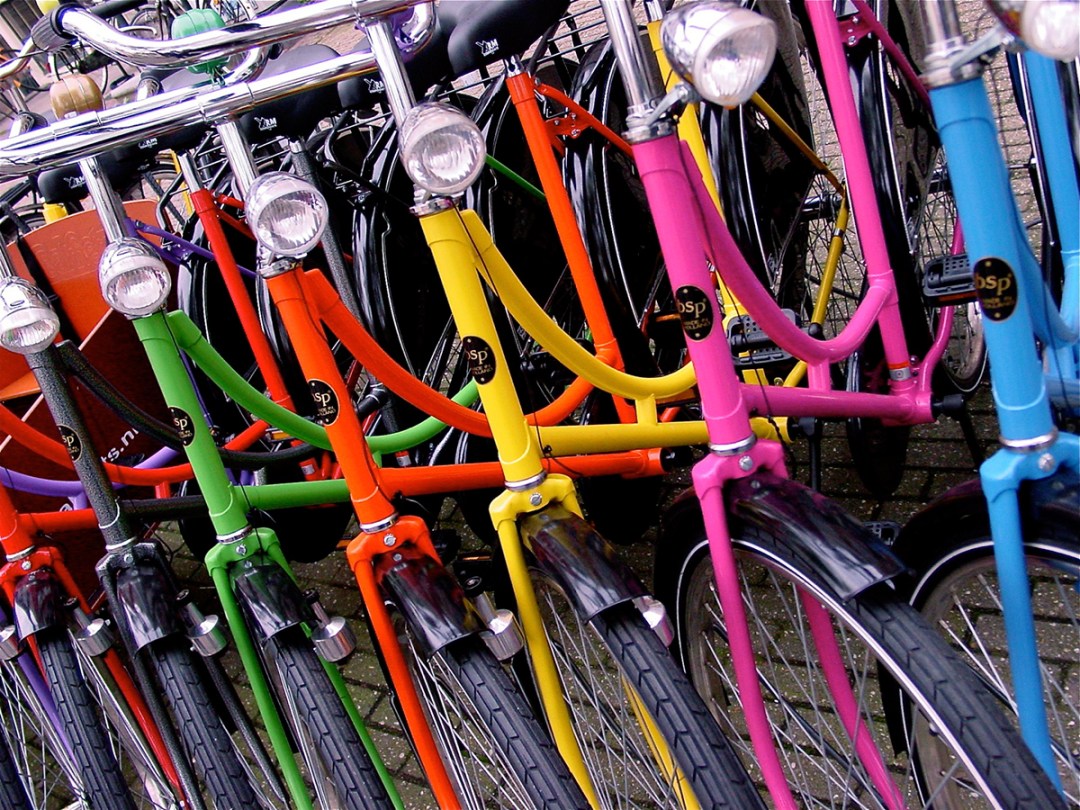 Whoa there! Before you swing your leg over the nearest bike and pedal off into the sunset, you'll need to take a few moments to decide what bike is right for you. There are a huge array of different types out there to fit the type of riding you might want to do (gravel riding, anyone?). Sure, they've all got two wheels and handlebars, but aside from that, they couldn't be more different.
Whether it's a svelte road bike that you saw one of your heroes riding in Le Tour last year, a commute-­friendly folding bike that will go on the train with you, or a gnarly, knobbly­-tyred bike to shred the hills, you want to make sure it does the job right.
Luckily for you, we've split our selection of steeds into three easy­-to-­grasp categories: road, off-road and all­-rounders. So take a good, hard think about the sort of riding you want to do (or already do) and dive right in.
And, to help you get the most out of your new wheels, we've got suggestions for where to take your new pride and joy so it doesn't just get pulled out of the garage twice a year for a guilty lap of the local park.
Road bikes
1. Road / Racing bike
Who's this for?
A great road bike is a thoroughbred tarmac­-eating speed machine; built thin and light for efficiency, with drop handlebars to coax you into an even faster, more aerodynamic position. Great for Sunday training rides, but even better for conquering the mountain passes of the Alps.
Best buy: Cannondale SuperSix EVO Carbon 105 | £1500, evanscycles.com
Cannondale's legendary Synapse has evolved over a number of years, and this latest carbon fibre-­framed version pulls out all the stops in its inventive frame design. EVO's smaller diameter tubes give it a significant aero advantage over its oversized competitors, without the weight and stiffness compromises of aero tube shapes. It outperformed even most aluminium frames in destructive and fatigue testing.
Take it here…
L'Etape London (Lee Valley VeloPark, London)
With the Etape Cymru in Wales sadly cancelled this year, this new event organised by Human Race is the next best way to experience a stage of Le Tour in the UK. There are three routes to choose from (between 42 and 117 miles), and the route takes in most of Stage Three from last year's tour before finishing with a glorious victory lap at Lee Valley VeloPark.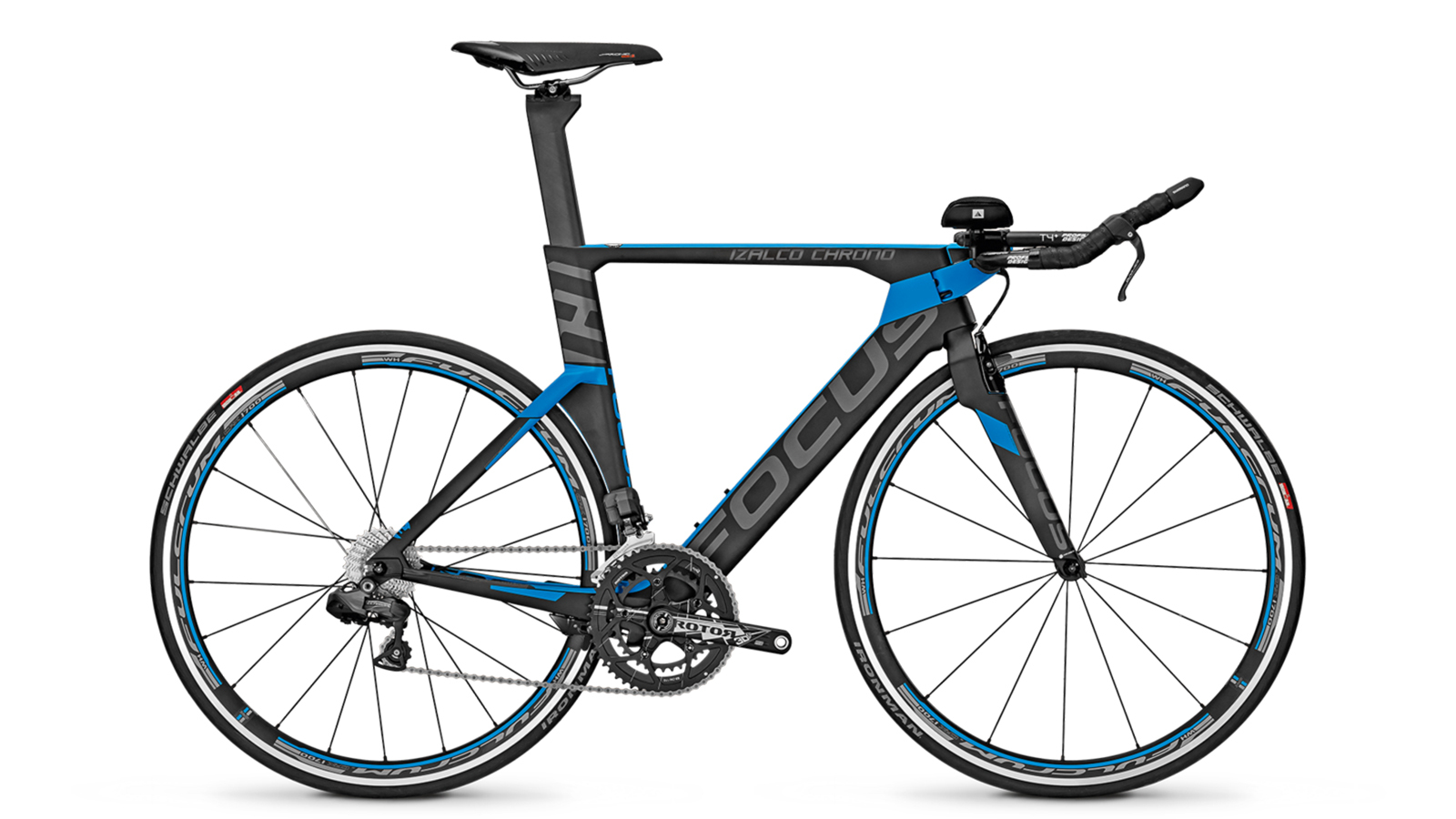 2. Time Trial / Triathlon bike
Who's this for?
If you're already race­-fit and looking to shave time off the bike leg of your triathlons, you'll need a time trial machine built for all­-out speed and aerodynamics. It might not be comfy (especially to start with), but it'll be plenty fast.
Best buy: Focus Izalco Chrono Max 2.0 | £3,500, sigmasport.co.uk
This slippery carbon fibre speed machine comes with all the aerodynamic tweaks needed to minimise that pesky drag. Its specially shaped tubing cuts through the air, while the aggressive riding position brings the rider down out of the wind. On top of that it's equipped with Shimano's Ultegra Di2 electronic shift­-by­-wire gearset with programmable shift buttons on the end of the aerobars, providing ultra-smooth and accurate gear changes.
Take it here…
Hever Castle Triathlon (Kent)
Part of the excellent Castle Triathlon Series, this event offers both Olympic and 'half Ironman' distances across its stunning but challenging course. It's often a sell-out, so book your place sooner rather than later (prices start at £90 for adults, £35 for kids).
Off-road rides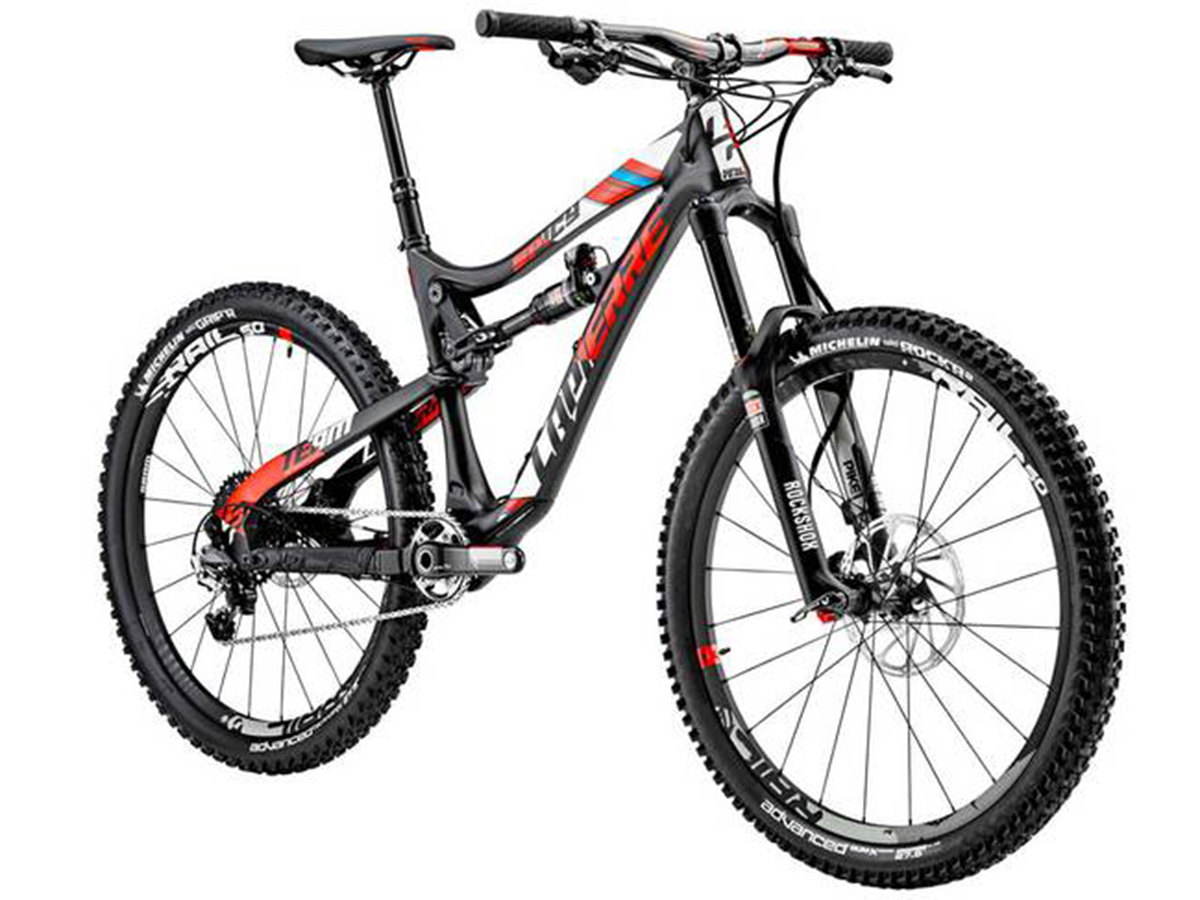 1. All-mountain bike
Who's this for?
If you like to head into the wilderness, or just have a penchant for particularly gnarly towpaths, a mountain bike will take you there with its combination of tough frame, forgiving suspension travel and knobbly tyres. Whether you like to go up hills, or just down as fast as you can.
Best buy: Lapierre Spicy Team E:i | £5700, tredz.co.uk
This big-mountain downhill specialist isn't just a dumb brute; its probably-­cleverer­-than­-you E:i shock tech automatically adjusts the rear suspension according to data it receives from sensors around the bike. So that even if you're not ready for that big rock that "jumped up out of nowhere", your bike definitely is – and it has 160mm of travel to suck it up.
Take it here…
Fort William
As the setting for the 2015 UCI Mountain Bike World Cup, this Scottish trail centre provides stunning scenery, incredible downhilling and will test you and your new bike to the absolute limit.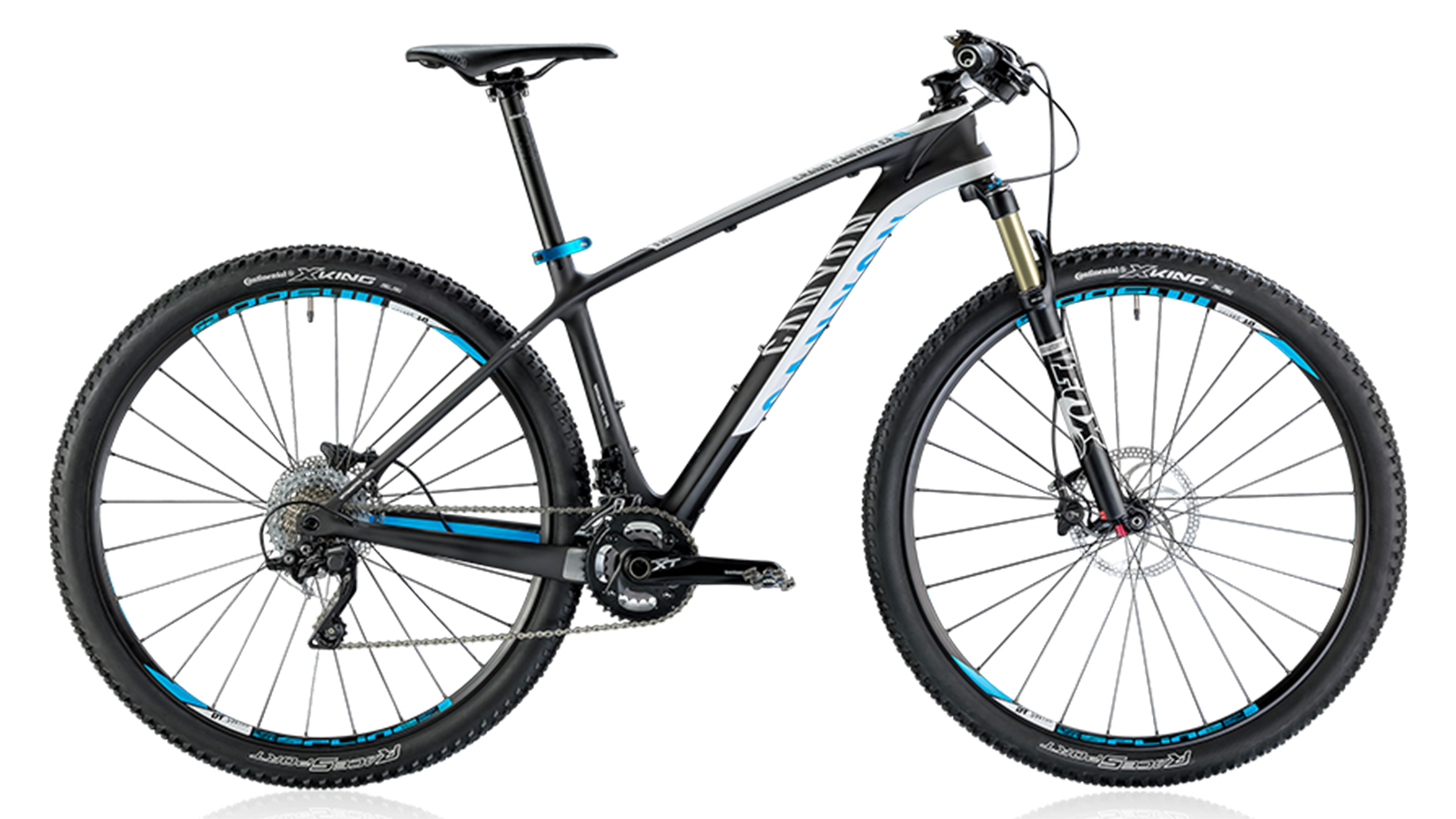 2. Hardtail cross-country mountain bike
Who's this for?
If you want to ride longer distances off-road without the need for a lift to the top of hills, a lighter cross country bike with less suspension travel than downhill bikes is for you.
Best buy: Canyon Grand Canyon CF SL 6.9 | £1,600, canyon.com
Its super­-stiff carbon fibre frame and light-weight components mean this bike tips the scales at just 10.9kg and will go like a whippet uphill. Meanwhile its larger-­than­average 29in wheels and 100mm suspension travel help it to roll through the rough stuff with ease.
Take it here…
Coed y Brenin (Wales)
Wales' first and largest mountain bike trails centre has everything from technical singletrack and steep descents to smoother routes for riders of all abilities. Plus there's breathtaking scenery and plenty of stuff to do for any non­bikers who might be with you.
Alternatively…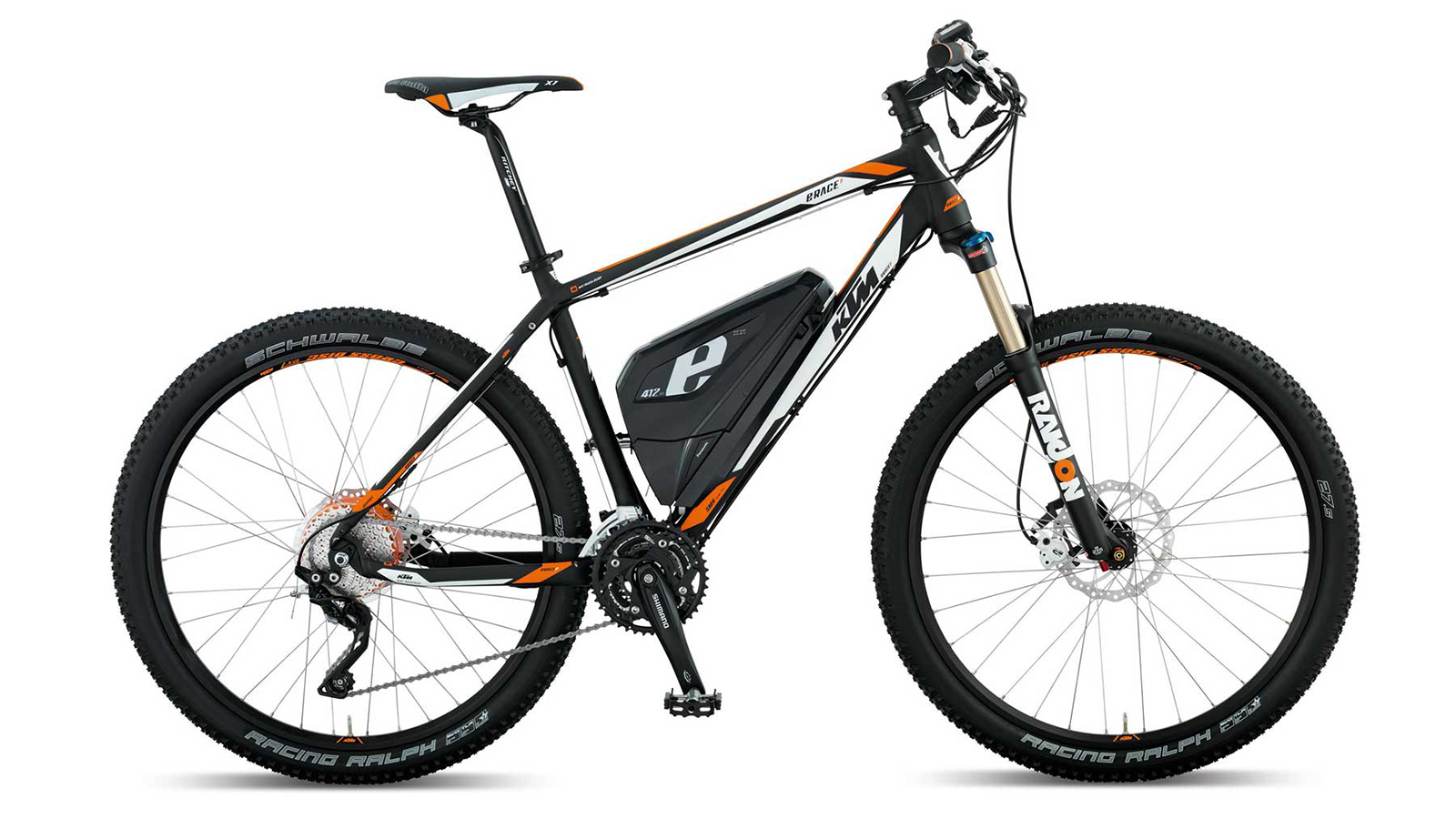 There are endless varieties of bike, and the more serious road and trail tools above may not suit your laid-back style. Try one of these instead…
Electric bike
KTM e­Race P27.5 | £2,250, bikingdirect.co.uk
Electric bikes aren't just the preserve of too-­lazy-­to-­pedal commuters. KTM's offroader will help you race up the hills so you can throw yourself down them again all the sooner.
Fat bike
On­One Fatty | £1,000, on­one.co.uk
With ridiculous 4in­-wide tyres, 'fat bikes' like this one are designed to float over sand and snow, but they're just as much of a hoot tearing down muddy trails and letting those balloon tyres soak up the bumps. Not so fast up the hills, mind you.
BMX
United Supreme Expert 2015 | £380, evanscycles.com
United have improved on last year's Supreme model by building the ultimate street rider's bike. With an eye-catching red paintjob, you can guarantee you'll be turning people green with envy, whilst you're tearing up the streets on one of the most unique feeling bikes out there.
All-rounders
1. Cyclocross
Who's this for?
If you like the road bike riding position but also want to get muddy without having to find room for a fleet of bikes, cyclocross is for you. Like toughened road bikes with knobbly tyres and better brakes, they're fast, versatile and more that a little bonkers.
Best buy: Kinesis Crosslight Pro 6 | £1260, freeborn.co.uk
Crafted from light and strong 'Kinesium' 6000 series aluminium, the Pro 6 is the vanguard of the new breed of cyclocross bikes built specifically to use the extra stopping power and mud­-dodging properties of disc brakes. Fitted with a carbon fibre fork and Shimano 105 components it's like a road bike on steroids.
Take it here…
The beauty of cyclocross bikes is their go-­anywhere abilities, but to really get the most out of them you need to get involved in a race. Go to British Cycling for a list of ones near you. With mud, hills, obstacles and side-­by-­side racing around a track, it's almost as much fun for the spectators.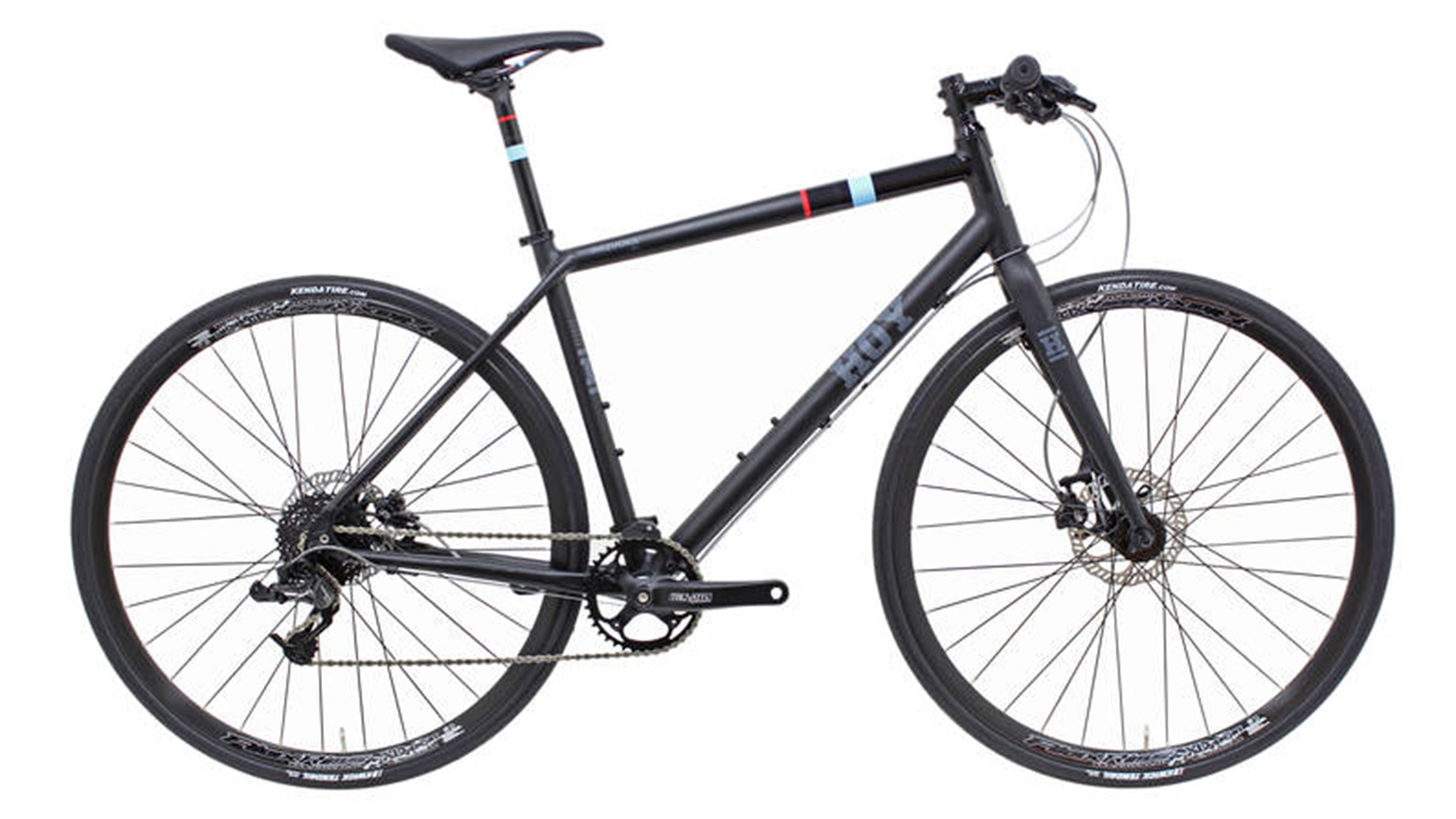 2. Hybrid/touring bike
Who's this for?
A hybrid/city bike is for road-going souls who don't necessarily love the full­-on road-racing drop handlebars. If you're looking for a more upright riding position and doing lots of road miles, these light and quick bikes are for you.
Best buy: Hoy Shizuoka from | £600, evanscycles.com
The hybrid bike from Chris Hoy's range keeps things simple with a single chainring at the front and a total of eight gears. Coupled with a lightweight aluminium frame and powerful hydraulic disc brakes, it's the perfect low maintenance commuting machine with a sporty edge.
Take it here…
For your own mini adventures on a bike, the sustainable transport charity Sustrans has a variety of routes that take advantage of the National Cycle Network, from urban adventures to foodie tours.
Singlespeed
Fuji Feather | £380, evanscycles.com
Singlespeeds are all about mechanical simplicity and acceleration from the lights. This eye-­catching single-geared bike with a classic steel frame is great for city streets, and unlike some it comes with a full set of brakes to keep you out of trouble.
Cargo bike
Riese & Muller Load | £3900, practicalcycles.co.uk
This odd looking bike is built to hump up to 200kg in style, but when you're fully laden you might need some help up hills. Luckily it has a leg-­saving Bosch hybrid drive electric assistance system to take up the strain.