OnePlus 11 vs Apple iPhone 14 Pro: which is best?
It's Android versus Apple - can the flagship killer claim another scalp?
The OnePlus 11 is one of the first major Android phone launches of 2023. It's got cutting-edge hardware, stunning styling and some very capable cameras – all things we attributed to the Apple iPhone 14 Pro when it landed late last year. These two handsets might not be direct rivals, and the whole Android vs iOS debate means they're going after different audiences – but what if you fall in the middle and can't pick a winner?
Don't worry, we've got you covered. There are plus points on both sides, and while we've largely stuck to the spec sheets here, we've got a good idea where Apple comes out ahead – and where OnePlus gives it a run for its money.
Design & build: size isn't everything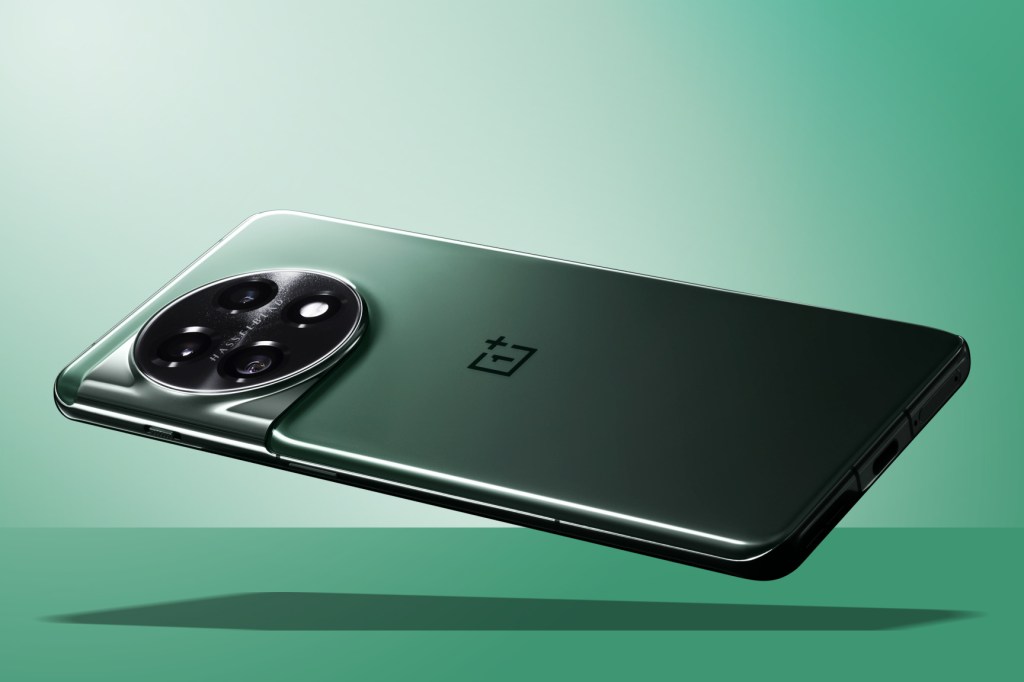 The iPhone 14 Pro has barely changed design-wise from the previous generation, with an ever-so-slightly thicker body but the same straight sides, flat screen and off-centre camera module. The only real differences are the new colour choices, and the Dynamic Island selfie camera cutout up front. It's a great looking handset that's an exercise in minimalism, and feels every bit as premium as you'd expect.
OnePlus has stepped things up for the 11, using medical grade stainless steel to make its 'black hole-inspired' rear camera module stand out. It sits on top of either glossy Eternal Green or matte frosted Titan Black glass, and makes it blatantly clear you're carrying this year's phone. You'll need to be properly paying attention to tell the iPhone is a 2022 handset.
The Android phone is the larger of the two, with curved front and rear glass that blend into the skinny central frame. It'll hold its own against similarly-priced rivals, but it's clear the materials and build aren't quite a match for the more expensive iPhone.
Screens: How refreshing
For sheer size and screen resolution, the OnePlus 11 has the edge. Its 6.7in panel tops out at 3216×1440, while the 6.1in iPhone 14 Pro reaches 2556×1179. Both are OLEDs, although OnePlus uses AMOLED tech and apple uses XDR OLED. The latter gets a lot brighter, reaching a peak 2000 nits, while the OnePlus maxes out at 1300. That means the iPhone takes the lead outdoors, and when playing HDR content, although the OnePlus' larger screen is arguably more comfortable for on-the-go watching.
Both phones have adaptive refresh rates, which clock up to a silky smooth 120Hz and down to a 1Hz in order to save battery power while showing static images. OnePlus uses LTPO3.0 to achieve this, while Apple keeps its tech under wraps, but the results are largely the same. They both have always-on options (a regular occurrence for OnePlus phones, but a first for Apple ones), and both deliver excellent viewing angles.
The main standout is the iPhone's new Dynamic Island, which is tightly integrated into iOS and turns the punch-hole selfie camera/Face ID module into a focal point. The OnePlus' top-left cam is a real dunce by comparison.
Performance & battery life: top tier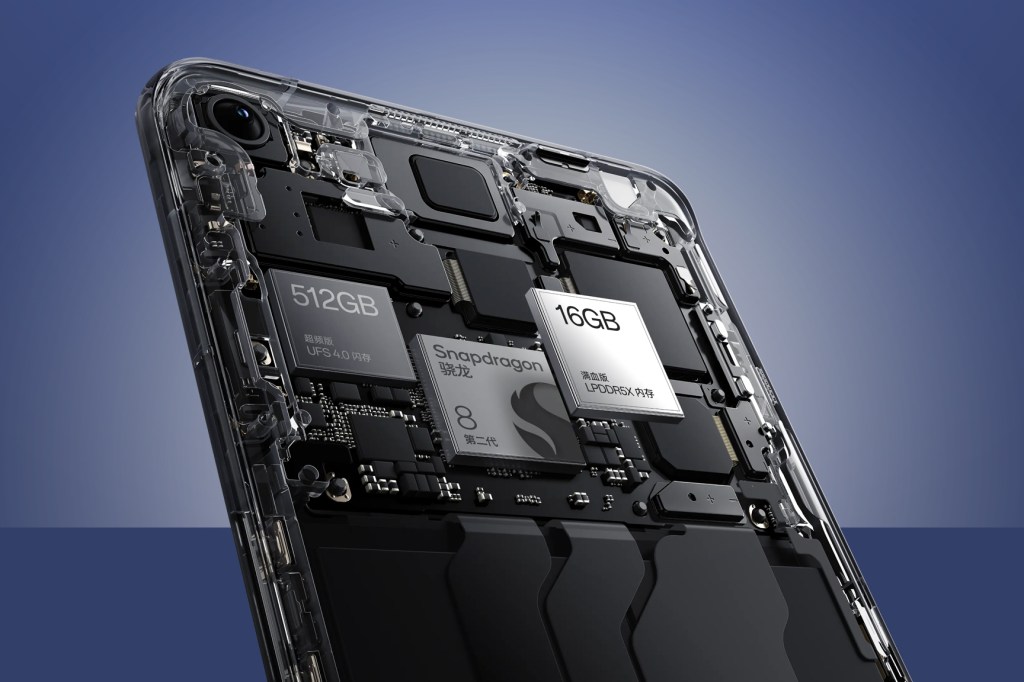 With "Pro" in the name, you'd expect the latest iPhone to deliver on performance – and deliver it does, courtesy of Apple's home-grown A16 Bionic CPU. It's purpose-built for iOS, is immensely fast, and is also impressively energy efficient. Whether you're gaming, shooting 4K video, or simply scrolling through social feeds, it'll deliver a perfectly smooth experience despite using just 6GB of RAM to do it.
The OnePlus 11 isn't far behind, though. In fact, it bests the Apple phone in many synthetic benchmarks, and is an equally stellar performer in games. This is as quick as Android phones get right now, and with up to 16GB of RAM, you'll be able to multitask to your heart's content. It's not quite as battery-friendly, but you'll still manage an entire day of typical use without having to plug in.
Apple always manages to do a lot with a little on the battery front, and the iPhone 14 Pro is no different. 3200mAh might sound tiny, but it's still good for all-day endurance, and can top up wirelessly using Apple's proprietary MagSafe connection at 15W. Qi chargers are supported too, at a slower 7.5W. Wired charging maxes out at 30W, taking around an hour for a full charge.
The OnePlus 11 doesn't have any form of wireless charging, but it supports impressive 100W wired top-ups using the bundled power brick and cable. North American customers are limited to 85W, but you should still be looking at a 50% charge in under 15 minutes.
Cameras: All about algorithms
On paper, OnePlus has the edge in terms of rear camera pixel count, no matter which of its three lenses you're talking about. A 50MP main, 48MP ultrawide and 32MP 'portrait telephoto' best the iPhone's 48MP wide, 12MP telephoto and 12MP ultrawide – although Apple's optical zoom reaches 3x, while OnePlus sticks with 2x.
Of course it's more complicated than that: sensor size accounts for a lot, as does pixel pitch, optical and electronic image stabilisation, and the type of autofocus. Apple's main and ultra-wide sensors are both larger than the ones used in previous generation iPhones, which combined with the firm's excellent image processing, helps deliver superb photos. The iPhone is consistently ranked among the best smartphone cameras, including those from Samsung and Google, in almost all lighting conditions.
OnePlus has done well to close the gap, with a little help from photography pioneer Hasselblad and a new 13-channel colour sensor. The former has supplied colour science and image processing tech, while the latter helps deliver more accurate white balance in all lighting conditions, which should make for superior shots. We'll have comparison pics to pore over soon, but right now, we'd say it's never been closer between the two brands.
Initial verdict: no easy decision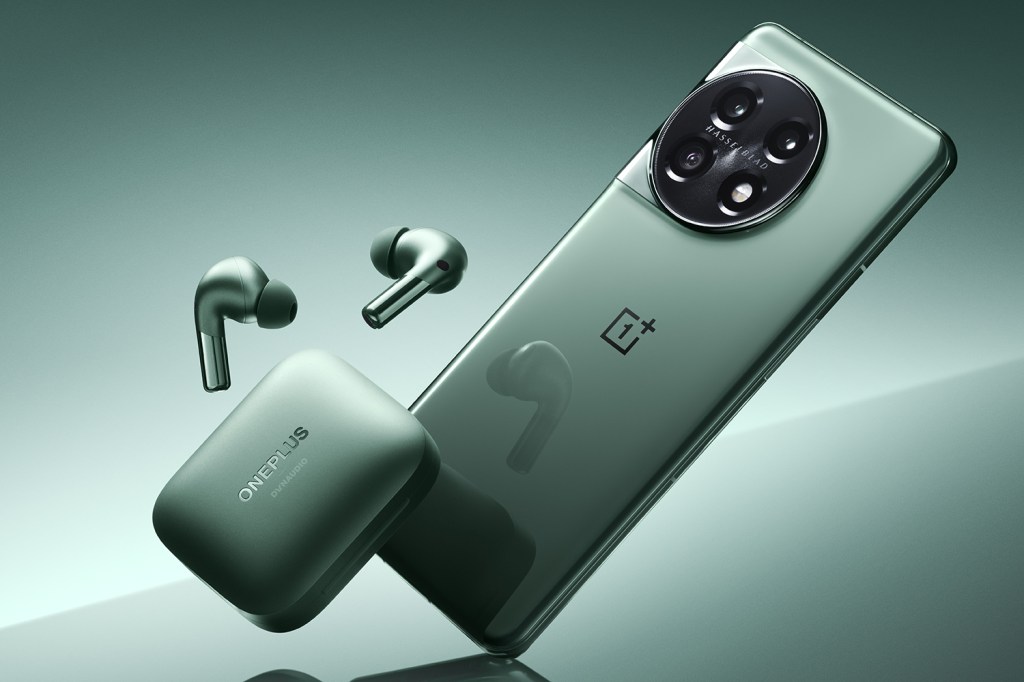 Putting operating systems to one side and focusing purely on the hardware, you can't deny the OnePlus 11 is a heck of a lot of phone for the cash. For £799 you're getting superb performance, a capable set of cameras, and a gorgeous display. You'll need to spend £1209 to get an iPhone 14 Pro with the same 256GB of on-board storage – and there's an even cheaper £729 OnePlus 11 if you don't mind a little less RAM and storage.
Both phones have premium styling, but we have to give the edge to Apple's wonderfully minimal metal. Not everyone appreciates a curved screen, and the iPhone's squared-off sides fit fantastically in the hand. Plenty of shoppers will appreciate the more manageable screen size, and while the OnePlus has a greater pixel density, the iPhone shines brighter. Apple's photo processing is a cut above the OnePlus 11's, despite some notable improvements on the Android phone's side. And with an iPhone you're also buying into Apple's ecosystem, which Android phones can't really compete with.
Whichever you choose, you'll be getting a killer smartphone – but we don't feel the OnePlus is going to convince die-hards to make the switch.