The best upcoming games to play in 2023: ready, set, go!
Discover what's in store for PS5, Xbox and Switch in 2023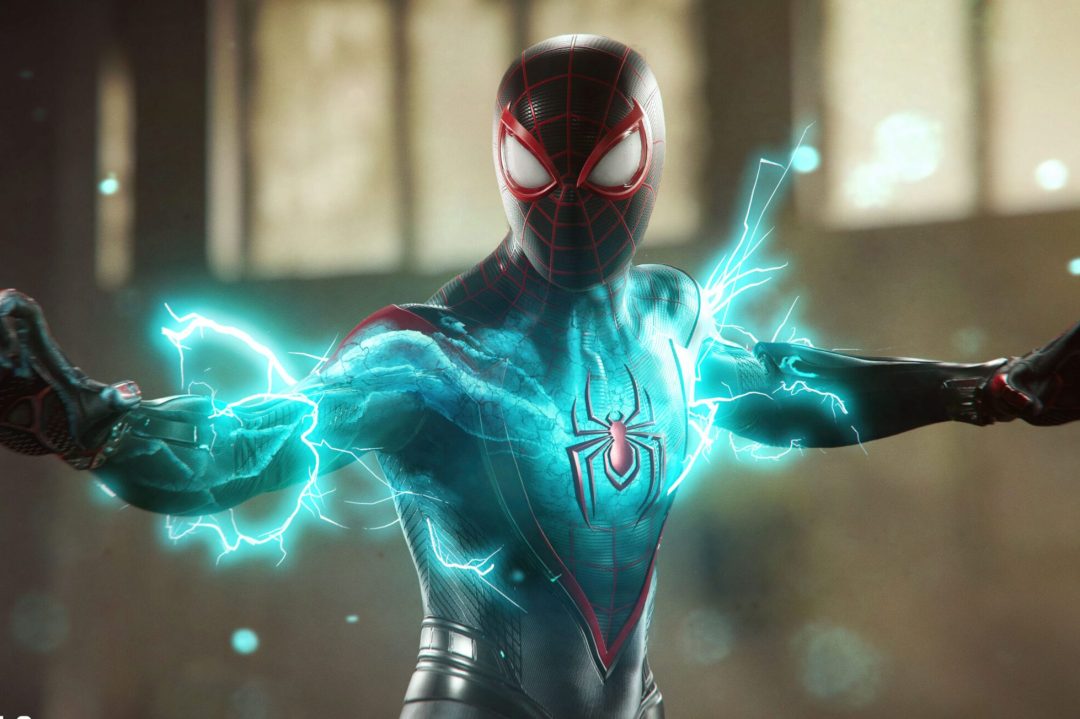 This year has already been packed with massive titles to compete for your attention, whether you play on a Nintendo Switch, PlayStation, Xbox console, or PC. Here's our guide to the best upcoming games for 2023 and beyond.
Admittedly, some of these titles are ones that we had anticipated last year but got delayed. Nonetheless, after a couple of years of adjusting to both the latest console generation and development challenges brought on by the pandemic, 2023 is when the current-gen is finally hitting its stride.
But whether it's the start of spring, a stacked summer, or beyond, there are plenty of exciting games coming up regardless of the platform you're playing on. Read on for our picks of the best upcoming games.
---
1. Super Mario Bros. Wonder
Bowie. Madonna. Mario. They're all the masters of reinvention, and the forthcoming Mario outing is yet another absolutely bonkers outing.
With Super Mario Bros. Wonder, Nintendo seems to have completely uprooted the Art Deco-esque style of recent Mario outings, in favour of something that looks straight out of a Beatles video during the trippy years. There's a whole bunch of additions to play with, with warp pipes that come to life and a strange new item called a 'Wonder Flower' that transforms stages. Oh, and Mario turns into an elephant now.
Due: 20 October
---
2. Hollow Knight: Silksong
Platforms: PC, Switch, Xbox, PS5, PS4
Made by just a team of three people, Hollow Knight is an indie Metroidvania that has just grown and grown in cult status since first releasing in 2017. Unsurprisingly then, anticipation for its follow-up Silksong has reached fever pitch.
Set in a haunted world of bugs, but presented in a gorgeous hand-drawn style, you play as the nimble Hornet, previously a deadly antagonist in the original game, facing all-new enemies and all-new challenges as you try and making your way up to the top of the kingdom you've been imprisoned in.
We still don't know when Silksong will release, or whether Team Cherry will just drop it out of the blue, but at least throughout all the agonising wait, it's been confirmed for every major platform, including Game Pass on day one.
Due: TBA
---
3. Lies of P
There's no shortage of Pinocchio adaptations out there, but somehow the wooden boy persists in influencing new generations. His latest outing comes in Lies of P, which looks to Batmanify the Italian folkloric tale by making the original story darker than it already is. You play as Pinocchio, or 'P' in this instance, who wakes up in a train station with a single note beside them that reads 'Find Mr. Geppetto. He's here in the city.'
That may sound like a Hitman contract, but it isn't. Rather, Lies of P takes place in an alternate Victorian era, and Pinocchio is rocking a robotic arm that can be upgraded with new weaponry and robot killing gadgets. The gameplay seems to take influence from Kingdom Hearts, but if Sora was transported to revolution-era France. We just hope it lives up to its lofty expectations.
Due: August 2023
---
4. Marvel's Spider-Man 2
Platforms: PS5
One of the most popular PlayStation exclusives of one of the most popular superheroes, a sequel to Marvel's Spider-Man is a no-brainer. Following the well-received Miles Morales expansion, it also makes sense that this time you'll be able to play as both Peter Parker and Miles' versions of the web slinger as they take on new villains Kraven the Hunter and fan favourite Venom.
Little else has been revealed so far, though we're hoping for a more interesting shake-up of the open world formula to accompany the already awesome feeling of swinging around the city. With Spider-Man: Across the Spider-verse also coming to cinemas in June, it's looking like a terrific year to be a Spider-Man.
Due: Autumn 2023
---
5. Mortal Kombat 1
Not to be confused with the first Mortal Kombat in 1992, Mortal Kombat 1 is a reboot of sorts, but with a twist. The classic Mortal Kombat universe has been reborn by Fire God Liu Kang, who came out victorious in Mortal Kombat 11. Is this new world devoid of gore, violence, guns and head rippy offy battle scenes? Not quite. The announcement trailer is as gruesome and bloody as ever, so viewers should be warned, but what else did you expect?
The Mortal Kombat franchise is basically Smash Bros. for 80s Dads, so rest assured the newest outing will come with some throwback playable characters. Available at launch, the game will come with a Johnny Cage character skin that holds the likeness of professional leg splitter Jean-Claude Van Damme.
Due: 19 September
---
6. EA Sports FC
FIFA is no longer called FIFA. After a pretty public divorce in 2022, EA parted ways with its long time partner, FIFA. Like a member of One Direction, EA have gone solo, under the name EA Sports FC.
The first game from EA since the split drops on 29 September, and EA have a lofty aim for the future of Sports FC, aiming to recruit 1 billion global players over the next few years. The game itself will feature official teams and players from the Premier League, La Liga, Serie A and Bundesliga. No 'Manchester Reds' or 'North London Whites' here. Instead, there's 19,000 fully licensed players, 700 teams, and 30 leagues.
It'll also feature some new gameplay additions fans have long been hoping for. A HyperMotion V system captures movement and data from real world games to create animations and drop into the game. That means if Haaland scores an overhead screamer in the Champions League, that exact motion will be added to the game few days later. Women's football will also be available for Ultimate Team, the competitive FIFA mode where gamers can bag the best players.
Due: 29 September
---
7. S.T.A.L.K.E.R. 2: Heart of Chernobyl
Platforms: PC, Xbox Series X/S
The fourth game in the Stalker series from Ukranian dev GSC Game World, Heart of Chornobyl will send you back into the exclusion zone around the infamous nuclear power station to survive, shoot monsters, and take on weird radioactive anomalies. The original game, released back in 2007, featured a hive-mind created from seven linked scientists, so who knows what the team has come up with to top that.
A first-person game set in a true open world, Heart of Chornobyl is being developed for the Unreal Engine 5. It should look excellent by taking advantage of the latest graphics technology, including ray-tracing.
Due: December 2023
---
8. Metal Gear Solid 3: Snake Eater
Platforms: PS5, Xbox Series X|S, PC
Solid Snake meets real snake in Metal Gear Solid 3: Snake Eater, a game that sees the brooding mercenary go full Rambo. Coming to PS5, Xbox Series X|S and PC, Metal Gear Solid Delta: Snake Eater is supposed to be a pretty true to the title remake of Hideo Kojima's masterpiece, albeit without his actual involvement.
We don't have any gameplay footage yet, only a few cinematic shots. We don't get much from those, either. We see jungle critters being eaten, an anaconda (we think) fighting a crocodile (or alligator), and Solid Snake emerging from a swamp. But if the remaster of Metal Gear Solid 3: Snake Eater is anything like the original, it'll be the strongest game in the series.
Due: 2023
---
9. Alan Wake 2
Platforms: PS5
After 13 years, the long-awaited return of Alan Wake will soon be hitting consoles. The original followed writer Wick, who sees the events of his horror novel come to life in real-time. The original became something of a cult classic, and fused tense gameplay, original story and narrative structure. In Alan Wake 2, we follow Wake after he's been imprisoned in an alternate dimension for 13 years. Your mission? To escape by writing a horror story to an FBI agent who can hopefully rescue you. With gameplay that conjures up images of True Detective season one, as well as more than a few jump scares, we have high hopes for Alan Wake 2.
Due: 17 November
---
10. Alone in the Dark
As if there weren't enough real world things to be scared of in 2023, here comes the return of Alone in the Dark. Echoing the aesthetics of classic film noir, Alone in the Dark finds its setting in an outright creepy New Orleans in the 1920s. Rather than being haunted by a thousand bead wearing frat bros shouting 'MARDI GRAS', this version of New Orleans plays host to all manner of hellish beings and grotesque monsters. We navigate this intriguing mystery as two detectives, played by Jodie Comer (Killing Eve) and David Harbour (Stranger Things), who must unravel the mystery of how all these monsters ended up in News Orleans (again, we're not talking about bead wearing frat bros).
Due: delayed to 2024