LG G2 vs LG G3: 10 reasons to upgrade
Happy G2 owner with no plans to trade up? You might want to think again - because the G3 is a seriously improved smartphone
At this moment, the LG G2 sits proudly at No.2 in our list of the 10 best smartphones in the world. And deservedly so – it was our favourite phone until the first of 2014's handsets, the HTC One (M8), came along, and we'd still buy it over the new Samsung Galaxy S5 or Sony Xperia Z2.
With its fantastic camera, stellar battery life, great screen, unfussy build and powerful processor, it's the archetypal all-rounder. And given that it's only been on the market for 8 months, there seems no reason to upgrade to a new phone anyway. Or is there? Because LG's now announced the G3, and it has a whole lot more going for it.
So, would we stick with our G2 or start saving up for its successor? Here are 10 reasons you might want to upgrade.
1. It has a supercharged camera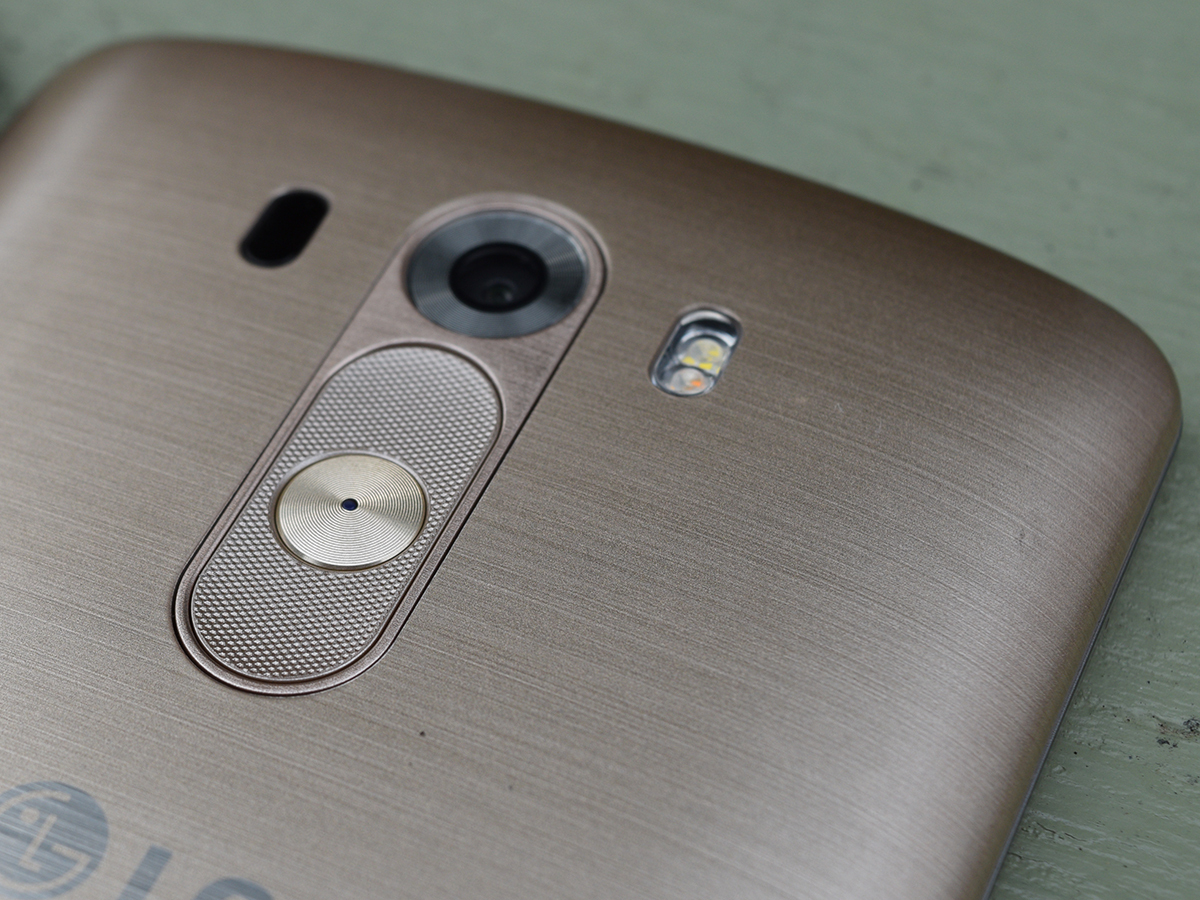 The G2's camera is one of the best around, with only the Sony Xperia Z2 beating it among current Android smartphones. But the G3 promises to be better still.
It has the same 13MP sensor as the G2 but its optical image stabilisation has been upgraded to the OIS+ version. This uses software tricks to improve the stabilisation performance and it should mean that the G2's already impressive low-light abilities are enhanced on the new phone.
Indeed, we've seen it before in LG's G Pro 2 phablet, and stated in our review that it is "a real belter with night-time shots". And you can't argue with that.
Another feature which should improve night-time shooting is the addition of a laser autofocus assist. This sits next to the camera sensor and helps it measure distance – and therefore find focus – in dim conditions. And on the other side of the sensor there's a further aid in the form of a dual-LED flash.
And as if that's not enough of an improvement, you also now get 4K video thrown in. You don't want 4K video? Of course you do. What else are you going to watch on your 2K screen?
2. It has a replaceable battery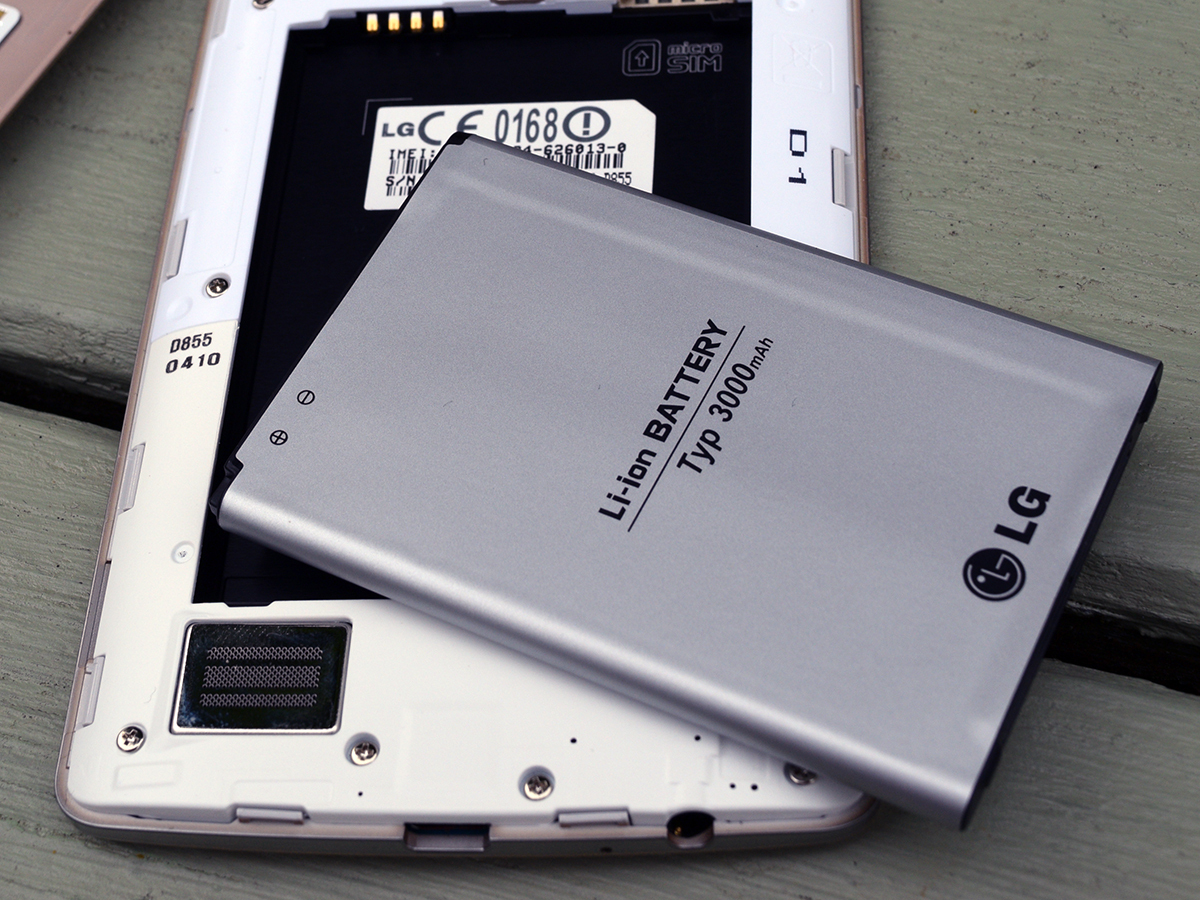 A simple one, this: where the G2's battery was fixed in place, the G3's can be swapped out for a new one. Now the G2's battery life is pretty much the best we've seen on a high-end smartphone, but the G3 has the same size 3000mAh cell and a bigger screen to power. LG claims it will last for at least as long as its predecessor, but even if it does, there are times when carrying a spare could save your bacon.
3. It has expandable memory
Another no brainer: the LG's lack of storage space is one of its few drawbacks, with only 16/32GB versions available and no way to add more memory. The G3, on the other hand, has a microSD slot which can accept cards of up to 128GB in size. That's particularly good news given that the 32GB version won't be coming to UK for some time yet, if at all. Still, 144GB should be enough for most people.
But that's not all. According to LG's own tech specs for the device, the G3 supports microSD cards of up to 2TB in size. Now don't get too excited – you can't actually buy microSD cards of that size yet, and even if you could the cost would probably be prohibitive. But all the same, it's good to be prepared.
4. It has premium looks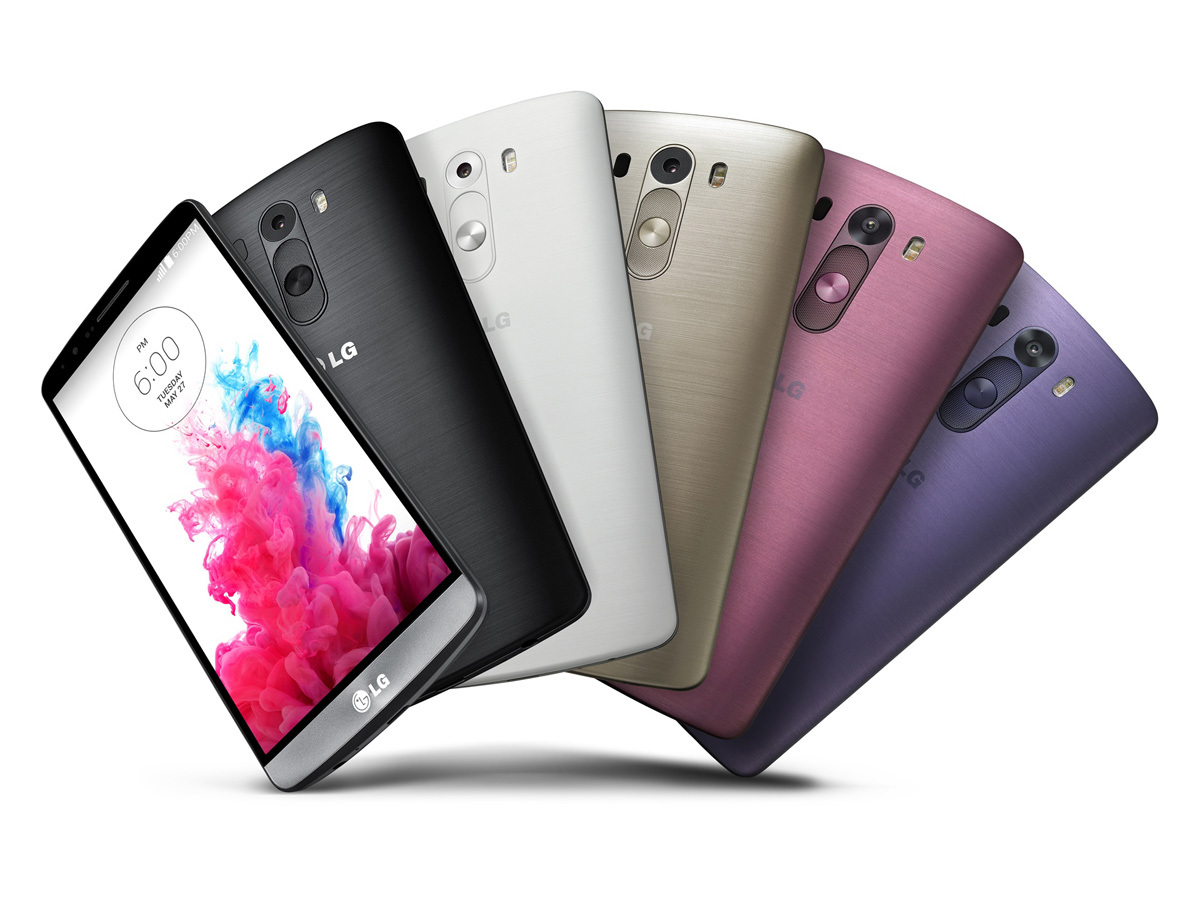 Note that we say 'looks' rather than 'build'. The fact is, the G3 doesn't have a premium metal body like the HTC One (M8). What it does have is a classy plastic back that's designed to look like brushed metal. And after spending some time with it, we're happy with the compromise. It's lighter than the M8 and the fact that it's made of plastic means the back can be removed to allow for the swappable battery, wireless charging and microSD slot. Nor did we notice any creaking or flexing of the case.
The other key to the G3's swish design is the almost bezel-free front and button-free sides. All of which is made possible by the fact that the buttons are round the back. Plus, the buttons themselves have been made bigger and more attractive. Not that you'll be looking at them very much.
5. It has louder speakers
The G3's speaker is now round the back with the buttons rather than on the front as it was on the G2. More importantly, it should be louder – it's now a 1W affair with boost amplification, and according to LG it will provide richer sounds and clearer tones. Which, given that the G3 supports hi-res audio, is no bad thing. We're yet to test it against the HTC One (M8), which offers the best speakers of any phone we've used, but the G3 should at least sound better than the rather weedy G2.
6. It supports wireless charging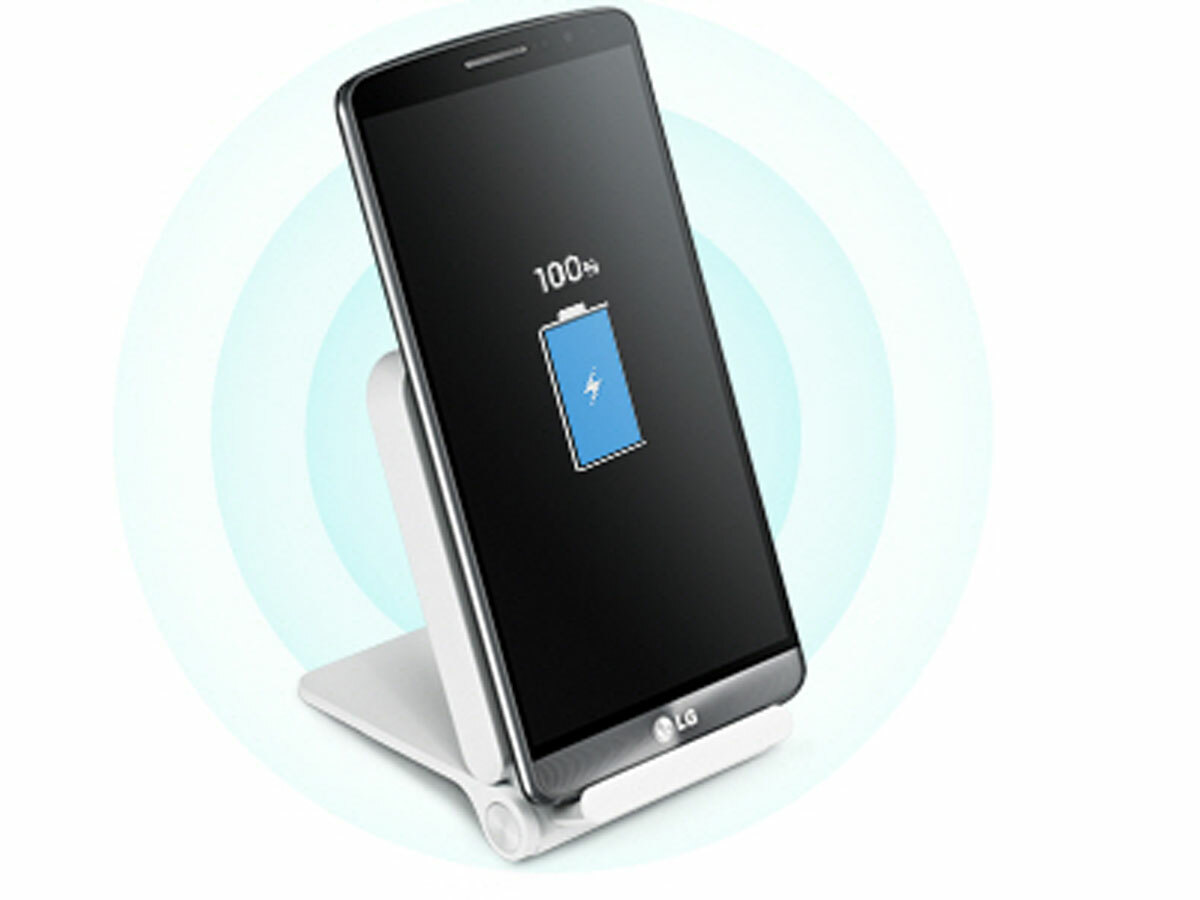 We're still waiting for wireless charging to take over the world as it surely will one day, but every new smartphone that supports it brings us a step closer to our glorious future. Ahem.
The G3 is compatible with Qi's wireless charging tech and if you spend a little extra on LG's own Wireless Charger you'll be able to power it up without having to plug it in. Whatever next – driverless cars?
7. It has a better screen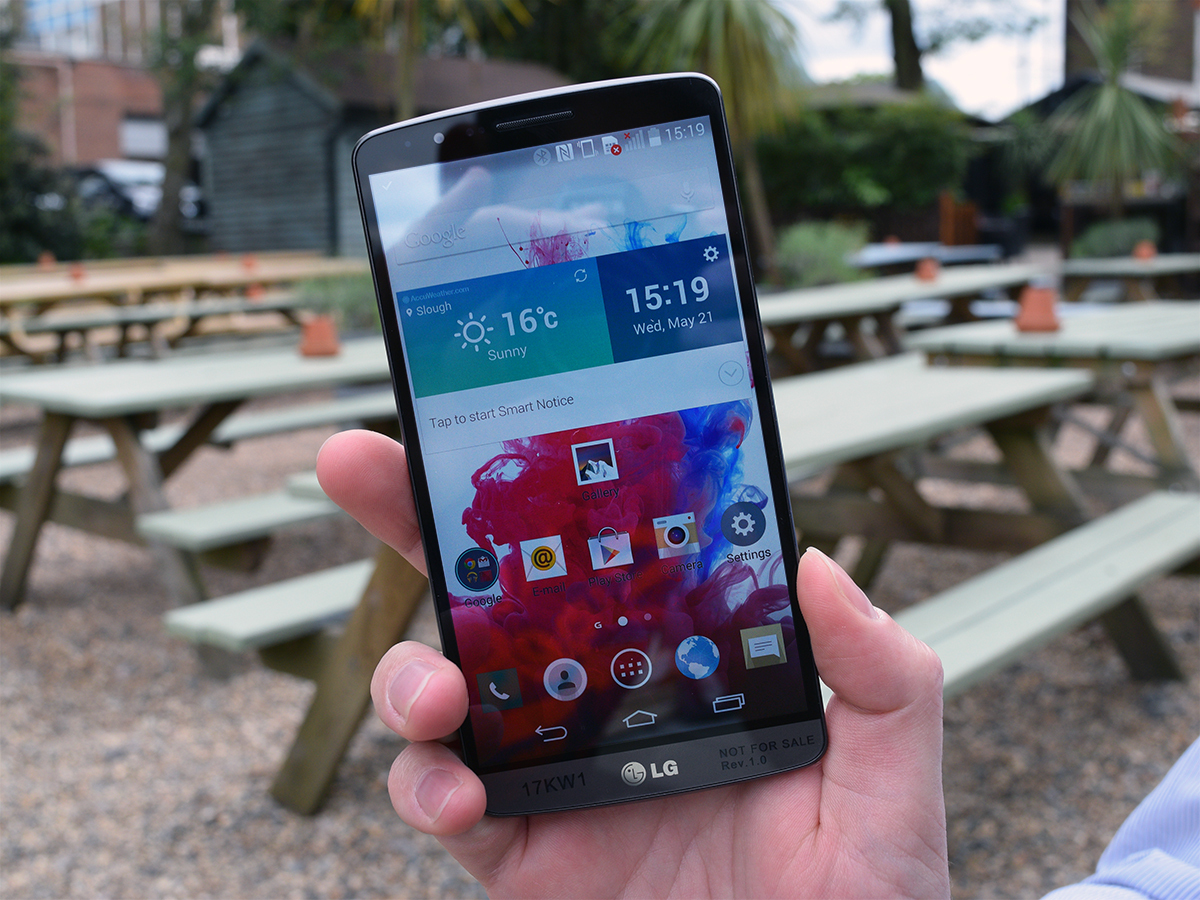 A bit of a biggie, this one. The G2 was no slouch in the screen department, with a 5.2in, 1080p display and pixel density of 423ppi. Well on specs alone the G3 makes it look like a torn sheet of papyrus – the new phone has a 5.5in screen with a 2560 x 1440 resolution and ppi of 538.
Does it make any difference? Yes, of course it does. How much is still to be determined, but when we went in search of extra sharpness, it soon became apparent. In everyday use? We'll see.
Not that it matters, because the G3's screen beats the G2's anyway. Colours are more natural, contrast is excellent and blacks are deep.
8. It has a smarter keyboard
LG has revamped the keyboard for the G3, giving it several new features that should make it easier to type on. As well as including software tricks which LG says will reduce input errors by more than 75%, the new keyboard will be far more customisable. So, you'll be able to make it taller to better suit your hamburger-like hands and give individual keys dual functions for commonly used symbols. A keyboard is the kind of thing you need to use for a while before passing judgement on it, so we won't. But greater customisation can only be a good thing.
9. It has a cleaner UI
LG's heavily skinned version of Android wasn't the G2's best feature, so we're glad that it's been pared back a bit for the G3. Design-wise it's a much simpler affair, with flatter icons and muted colours in place of the often rather shouty skin on the G2.
It's also slick in operation: simple to navigate and responsive to boot. We've no idea if an update will bring it to the G2, but treat yourself to the G3 and you'll get it right out of the box. Oh, and the G3 runs Android 4.4 KitKat as standard too.
10. It has a few nifty extras
LG's reduced much of the clutter in the OS, ditching some 30% of the bloatware that took up so much space on the G2. But it has seen fit to include a few new apps of its own. Come on, no manufacturer would ever release a new phone without including a few vanity projects.
Anyway, one of the LG apps, Smart Notice, actually promises to be quite useful. It's a sort of Google Now Plus A Bit More with several tricks up its sleeve. Like Google Now, it will act all protective parent from time to time, suggesting that you take an umbrella with you if it sees that it's about to rain and that you're about to go out. Or reminding you to call someone back if you earlier rejected their call. On second thoughts, that could get quite annoying. Still, it'll also keep track of your app usage and prompt you to uninstall software you're no longer using, and that could be handy.
The one we really like, though, is Knock Code. We've seen it before on the G Pro 2, but seeing as none of you will have bought that phone, here's a video of it in action:
The G2 already has Knock On, which enables you to wake the handset with a double-tap of the screen. Knock Code takes things one step further: you set a code in the form of a sequence of taps around the screen, and can use it to wake and open your phone, without needing to input a separate PIN. Now that really could be a time saver.