LG G2 vs Google Nexus 5
Two LG-made Android smartphones square off as we ask: which is the better of the 5in flagships?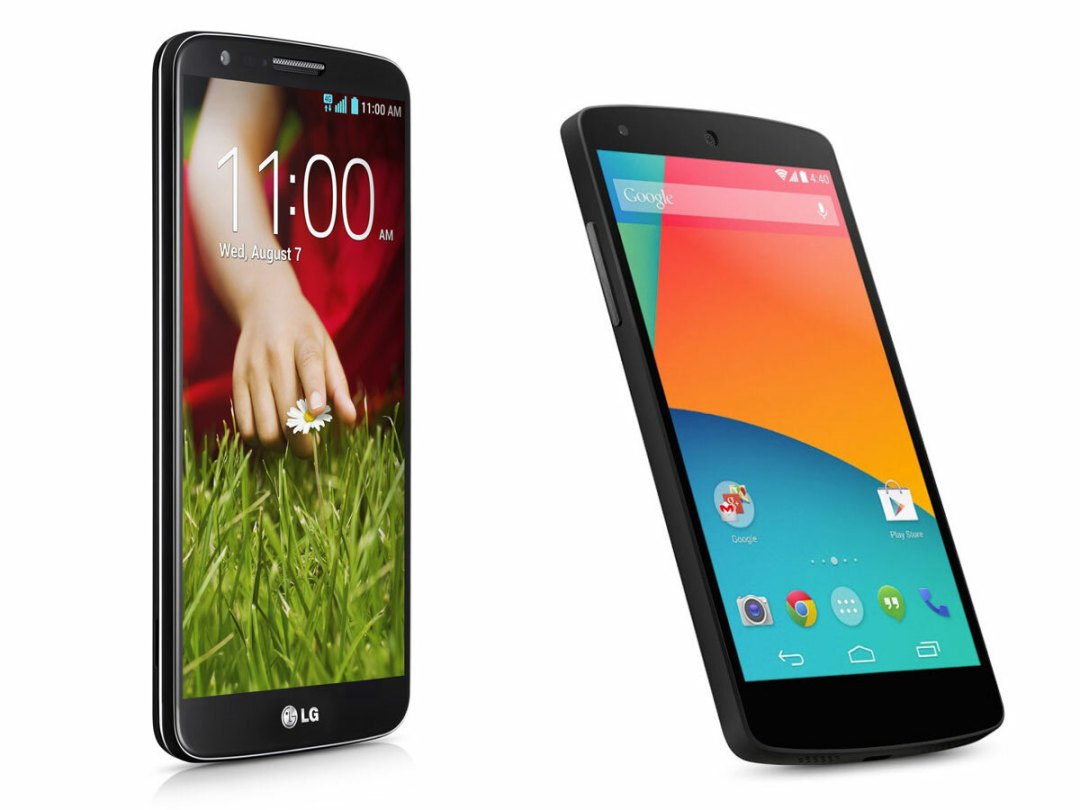 When you take two high-end smartphones manufactured by the same company and based on the same operating system, how much difference can there really be between the two?
The answer is, "Quite a lot of difference, actually." Read on to find out what they are, and which of these two LG-made phones the Korean company did the best job on.
Differences in design?
OK, OK, so there is one are where the two phones are pretty even Stevens: looks and design. Both are narrow-bezelled phones with screens around the 5in mark (more on those below) and from the front there's little to tell the difference between them (save the LG logo on the G2 – the Nexus 5 has an unadorned face).
Flip them over and things get a little more interesting. The Google Nexus 5 has a rubbery, matte-finish backside with a stamped 'Nexus' logo, which the LG G2 has a glossy plastic rear with centre-mounted camera and below it, a power/volume control button.
The button is a bold design decision from LG – one that doesn't really pay off, if we're being honest. You'll often find yourself accidentally increasing the volume when trying to turn off the phone and vice versa (luckily you can tap twice on the front to bring up the unlock screen).
The Nexus 5 is a little lighter than the G2 (130g versus 143g); both handsets are just under 9mm in depth. As we noted in our Nexus 5 review, it feels a little more pocket-friendly than the G2.
Both phones have a useful notification LED on the front, which pulses in different colours depending on the app about which it's notifying you.
Winner: The Nexus 5 takes this round for its slight portability edge and handsome backside.
Screen legends
The LG G2 boasts a glorious 5.2in full HD display with a pixel density of 423ppi, while the Nexus 5 has a 4.95in full HD screen with 445ppi. So there's barely anything between them here: the G2's is slightly larger, yes, but the Nexus 5's is a wee bit sharper.
There are some subtle differences it's worth noting, however. The Nexus 5's screen is a little cooler than the G2's, and some might even call it "washed out" at times. The G2 sports one of the richest, brightest and most vivid screens around at the moment, and offers great viewing angles too (better than the Nexus 5's), so we're going to give this round to LG's phone rather than Google's. But really, both have excellent displays.
Winner: So close. But the LG G2 shaves it.
Respect for the specs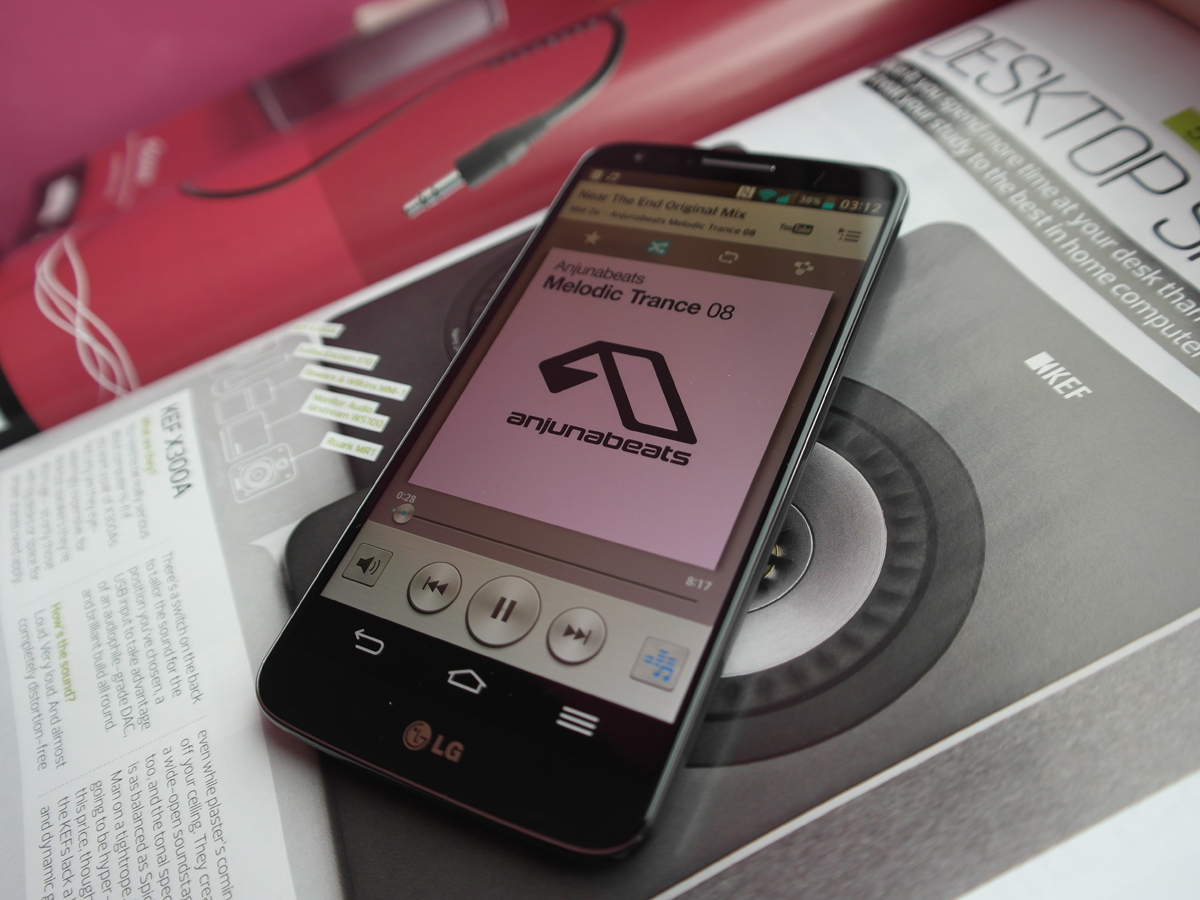 The two phones share the same quad-core Qualcomm Snapdragon 800 CPU, running (more or less) at the same 2.3GHz speed. Both have 2GB of RAM and a choice of 16GB and 32GB models when it comes to built-in storage. Both have NFC and Bluetooth 4.0 (although only the G2 supports Low Energy). The G2 also comes with an IR blaster that, in tandem with an app, allows it to act as a remote control for pretty much any device.
Both, when you boil it down, are hugely capable and hugely powerful phones. There might theoretically be faster hardware out there, but in real world terms neither of these devices will struggle cope with any app you might care throw at them.
One area where the G2 moves ahead is battery life, however. Its 3,000mAh battery is a stonker: we managed to get a good 19 hours of normal use out of the phone before it dropped to five percent battery and we reached for the charger. The Nexus 5 has a 2,300mAh battery and, while it fares a little better than its fast-depleted predecessor the Nexus 4, it doesn't come close to touching the G2 (or Samsung Galaxy S4, for that matter) when it comes to longevity.
We should also mention music playback, because while the Nexus 5 is as good as pretty much any other phone out there, the G2 has an ace up its sleeve: support for 24-bit/192kHz Hi-Res Audio files. Whack in a pair of decent headphones and you can listen to studio master quality tunes.
Winner: The LG G2 for its battery and handful of additional features
READ MORE: Why you should be pumped about (and just a bit sceptical of) Hi-Res Audio

Cam showdown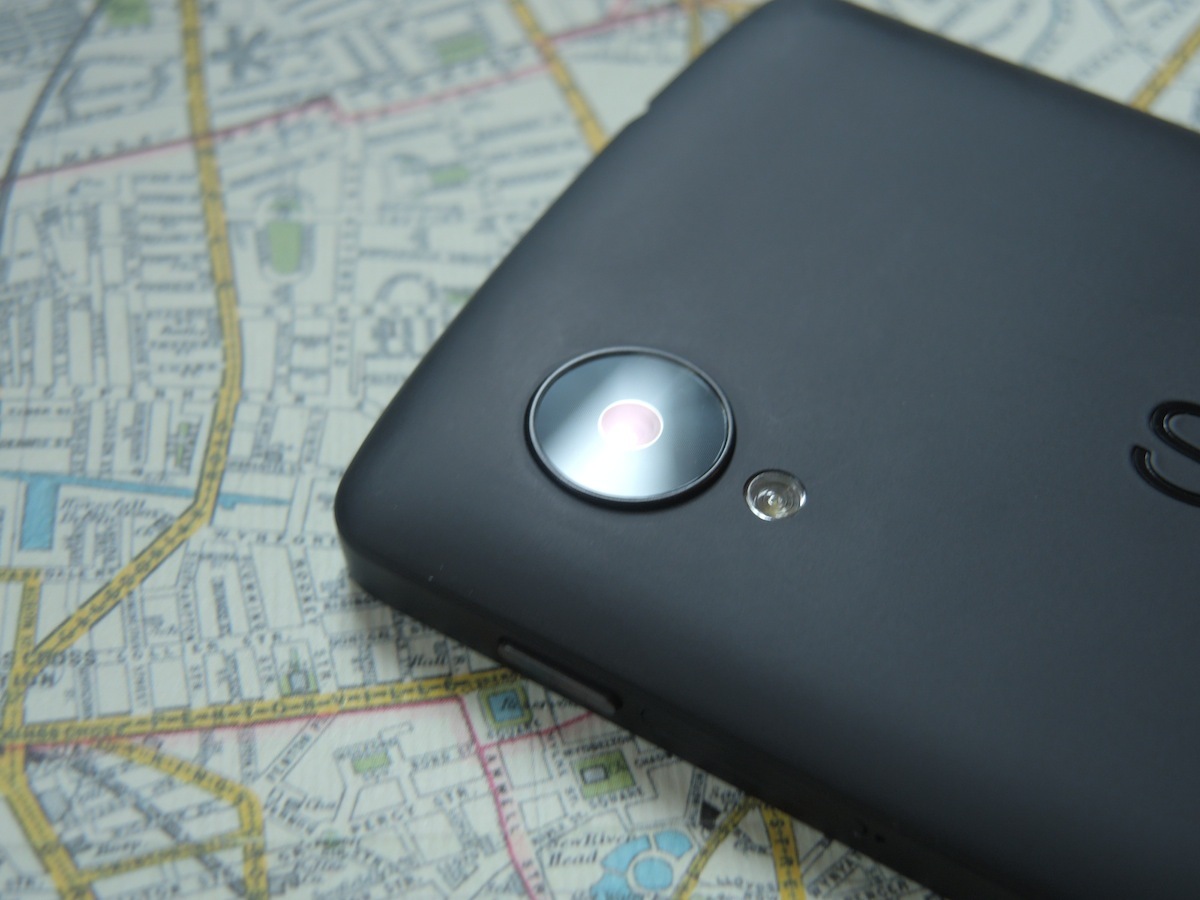 The LG G2 sports a 13MP rear-facing camera with optical image stabilisation, and it's without a doubt one of the best smartphone snappers on the planet. The stabilisation helps immensely in dim, murky conditions – an area where phone cameras are traditionally at their worst – allowing you to capture sharper shots at night and indoors, even with the flash turned off. Colour reproduction is impressive too.
The Google Nexus 5 has an 8MP main camera that also comes with optical image stabilisation. It's a massive improvement over the disappointing Nexus 4 camera and provides lovely, sharp detail in low light (our review points out that it even compares favourably to the G2 in this regard). A recent software update gave it a speedy new autofocus and boosted the vibrancy and contrast of photos, but we do feel the G2's camera is better at accurately representing real-life colours.
On the video front, the G2 captures 1080p at a smooth 60fps while the Nexus 5 is limited to 30fps. Other than that both do a respectable job. We don't put too much importance on a smartphone's front-facing camera, but the G2's 2.1MP sensor has a slight edge over the Nexus 5's 1.3MP example.
Winner: We have to give this round to LG, although it's tighter than you might imagine
Android vs Android
The Nexus 5 sports Android 4.4.1 KitKat, the clean "stock" version of Android beloved by purists. And us. KitKat ushers in Google Now cards and voice search alongside a raft of more minor changes, and it's pretty glorious. As a personal assistant, Google Now has the beating of Apple's Siri – often because it seems to know what you want before you even search.
The G2 comes with Android 4.2.2 Jelly Bean, over which LG has pasted a skin of its own design. It's a bit cartoonish and over-egged (the transitions are particularly OTT) and aesthetes will definitely prefer the Nexus 5's less-is-more approach, but there are some nice touches here: eye-tracking pauses videos when you look away; the Clip Tray feature stores everything you've cut or copied in the past; and Guest Mode means you can hand off the phone to anyone without having to worry about them making in-app purchases or opening any apps you've restricted.
Winner: Close again, but we're going to give this one to the Nexus 5
Price – not so close
Without putting too fine a point on it, the Google Nexus 5 is an absolute bargain. It's a high-end flagship phone available unlocked and SIM free for £295, about £200 less than all its rivals. What's clear here is that Google isn't too bothered about making a profit from its hardware: it just wants to get people using Android and by extension Google services (through which the company makes all its money). And that's great if you're looking to by an Android phone anyway.
The LG G2 is £470 SIM free. So you can see why, despite it being a slightly better-equipped phone in several areas, it's always going to be difficult to recommend it over the Nexus 5. £175 is a significant difference.
Winner: No contest here – the Google Nexus 5 is a thrifty power-user's dream phone
Verdict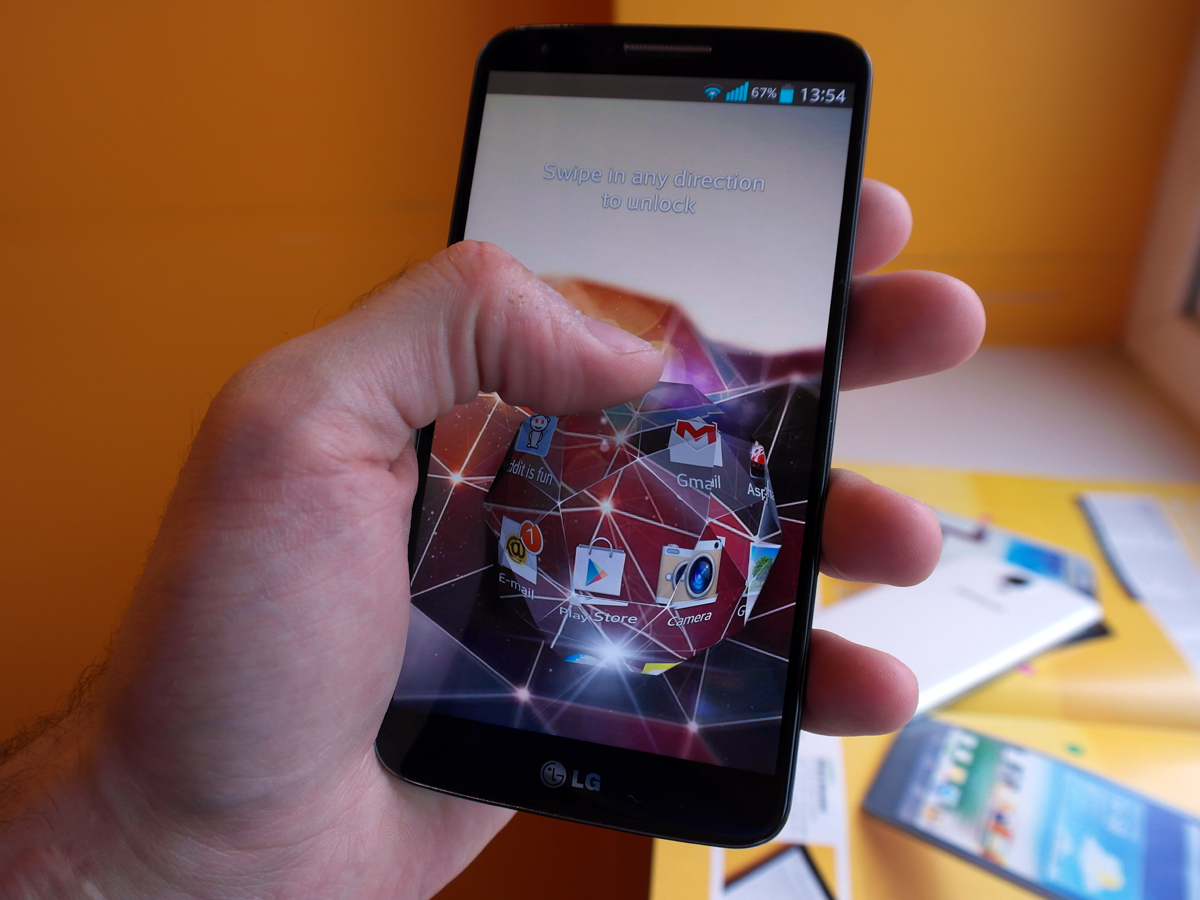 This is a tough call, really. The two phones are similar in many ways (not too surprising when you consider they're built by the same company) yet there's a huge difference in price. The LG G2 is a stunning phone with some features you won't find anywhere else, while the Nexus 5 is marginally less powerful but possessed of a cleaner interface and a price that's incredibly tempting.
If we were choosing for ourselves and money weren't a factor, we'd opt for the LG G2. But if the price was key, we'd have to plump for the Nexus 5 – almost as good yet massively more affordable. The thing is, with these two phones, you can't really go wrong: whichever handset you choose, you're ending up with one of the very best smartphones on the planet.
READ MORE: Google Nexus 5 review
READ MORE: LG G2 review