I ditched my phone and wallet for an Apple Watch 3 – and this is what happened
Can you really 'run your day, right from your wrist?'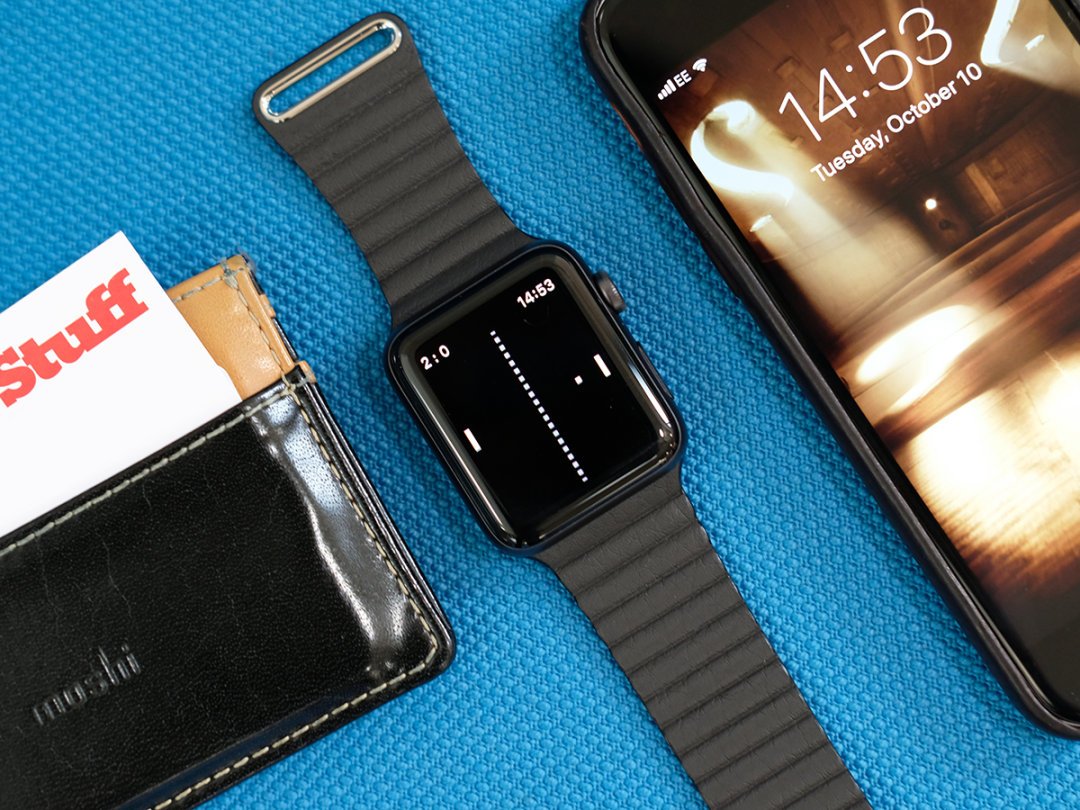 'Keys, wallet, phone' has been my morning mantra for the last ten years, ever since 'iPod' was culled from the list in 2007.
My brain likes reliable routines and tends to be very sceptical about challengers to 'the list'.
But recently it couldn't help but notice that the Apple Watch Series 3 is claiming to be able to 'run your day, right from your wrist'.
Which got it wondering. With the cellular Series 3 now capable of phone-free calls, messaging, mobile payments, fitness tracking and even gaming, could it genuinely take the role of smartphone for the day? Could 'keys, wallet, phone' become 'keys, watch'?
Yesterday, I decided to find out. On an unusually busy Monday that took in bike rides, a hectic day at work and an evening concert, I left my phone and wallet at home and let the Series 3 (GPS + cellular) run my life.
Would crucial apps work reliably without big daddy iPhone nearby? And would the battery last the day or leave me wandering the streets of Brixton without a ride home? Time to find out…
7.15am: Morning news hit (Battery left: 100%)
I instinctively reach for my phone for a bed-based news hit in the morning. Not today – the zombie arm would have to settle for the Watch and its 1.65in screen.
It's actually not a bad way to skim-read the news. The new Siri watch face mixes headlines and calendar events, while the BBC app serves up a couple of paragraphs before pointing you to 'read more on iPhone'.
Not this time, little buddy – today we're going on a solo adventure…
9am: The Strava commute (Battery left: 71%)
Strava was one of the first apps to cut its umbilical cord from the iPhone, letting you track rides with the Watch's built-in GPS.
This was good news for my phone-free day, as I was able to log my 45-minute cycle into the office and add the miles to my tally.
Less good was the hit on the Watch's battery life. With nigh-on 30% gone from the tank, I'd have to nurse it through the day, or risk a long walk home later…
10am: Missed connections (Battery left: 68%)
I usually rely on Slack to pick up important work messages when on my way to the desk. That didn't go well today, when I discovered that Slack is one of the Watch apps that still need an iPhone connection to work (even if you have a cellular Watch).
This meant I missed a courier collection – when I tried pointing plaintively at the red phone symbol on the Watch, Stuff's postroom didn't look impressed.
It was a similar story with Todoist, which hunted for my phone during Stuff's Monday meeting and forgot my 'to do' list in the process.
Lesson learned: if you're going phone-free, check that your favourite apps are happy to do the same.
12:45pm: Talk to the wrist (Battery left: 46%)
Can you use the Apple Watch for work calls? Yes, technically. But unless you're pretty quick with your Bluetooth headphones, you'll be like that guy on the train who's always loudly 'circling back' to people via speakerphone.
Once I'd dashed out to the office balcony, I had a few lengthy chats with some tinny-but-clear voice quality and an only moderate hit on battery life (twenty minutes took just over 20% of the Watch's juice).
Clearly, the Watch isn't a replacement for my work phone. It's more for those times when you're out on a lunchtime run and someone rings to say that your office Nespresso machine has exploded.
1pm: A wallet-free lunch (Battery left: 44%)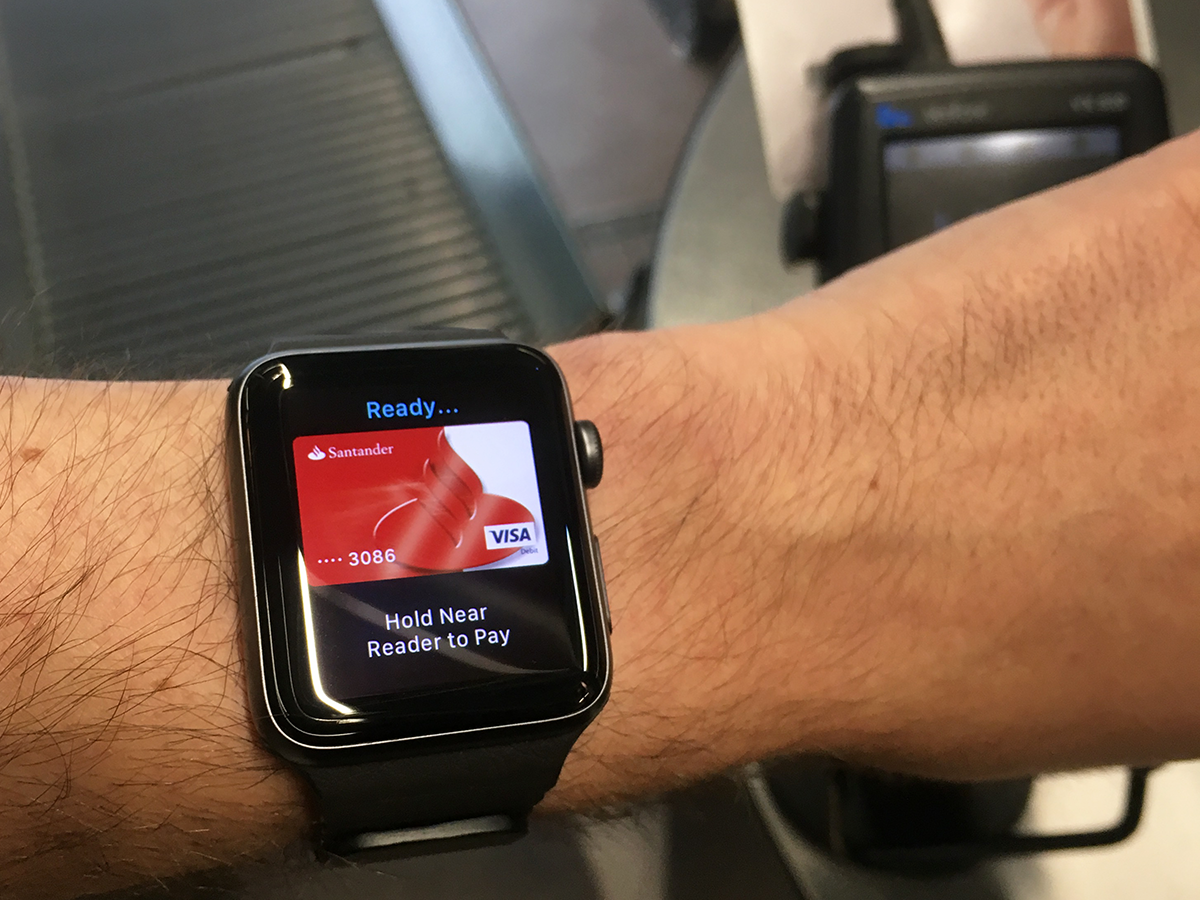 I headed out for lunch without my phone and wallet, which felt a bit like leaving the office without any trousers.
Luckily, Apple Pay works really well without an iPhone nearby. You need to have the passcode enabled on the Watch, but once that's sorted a double-tap of the side button instantly brings up your card on the screen. It works as quickly as contactless, without the wallet faff.
The only downer on my lunchtime trip was getting stuck at the security barriers back at the Stuff office because I didn't have my pass. It seems there are some things you still need a wallet for…
3pm: Shazam-ing the playlist (Battery left: 36%)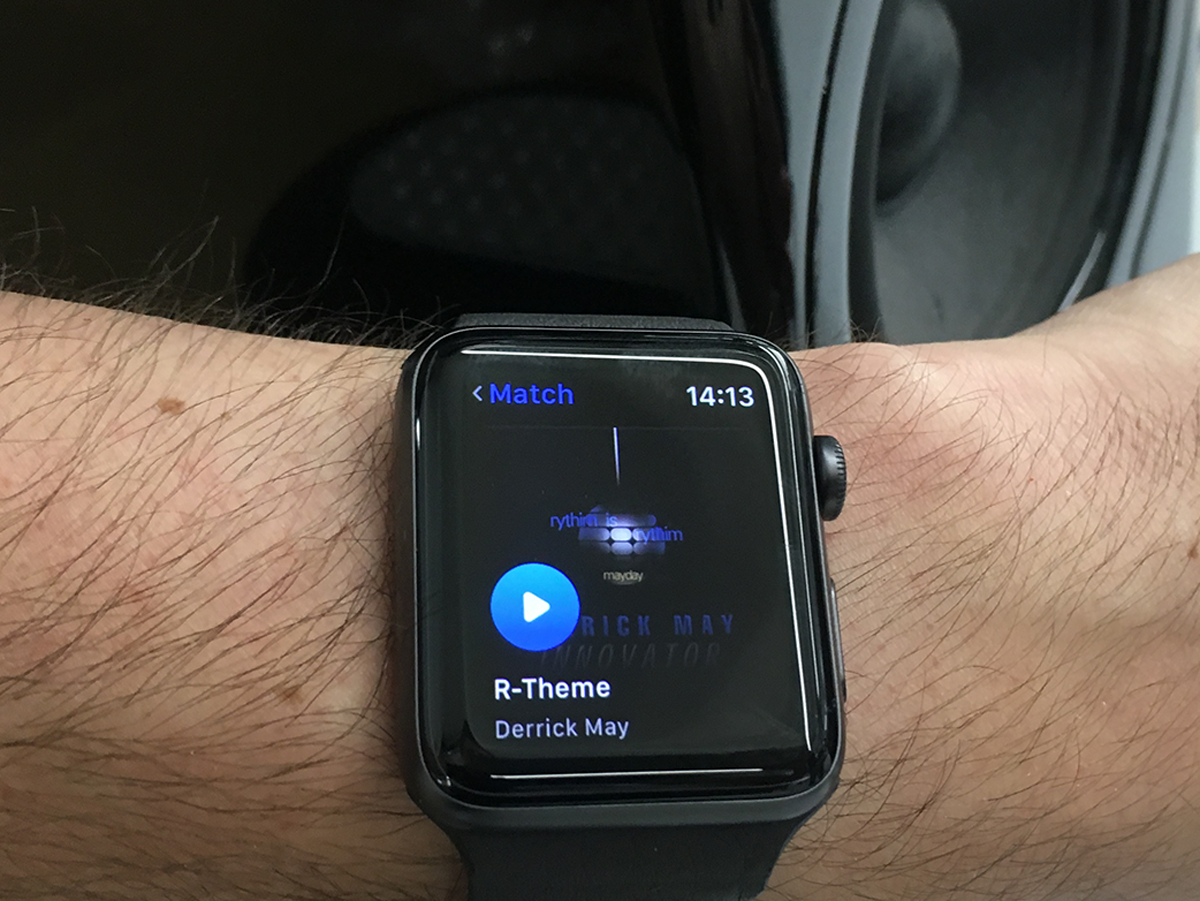 In between all of the 80s metal, questionable covers and wrestling entrance themes on the Stuff office playlist, I do occasionally hear a song I like – and it was on this rare occasion that I discovered Shazam's ability to work iPhone-free.
While the likes of Instagram and Tweetbot still don't work on phone-free adventures, you will at least be able to tag songs at the coffee shop.
5.30pm: Getting to the gig (Battery left: 27%)
Time to plan my trip from the office to the gig.
First up, texting my friend. Phone-free messaging on the Watch is, it turns out, a little hit-and-miss right now. There's no official Whatsapp app, though you can receive messages and reply to them with either voice dictation or canned responses.
I also discovered a few of the Messages app's 'quirks', including the fact that if your iPhone is off or in airplane mode, you can't receive SMS text messages on the Watch.
Still, I scribbled a quick letter-by-letter message in the box with my finger, and was on my way. A bit fiddly, but it did the job.
On my way out of the door it was time for a quick glance at one of the Apple Watch's most useful apps, Citymapper.
Without my phone around, I discovered that it sadly doesn't remember saved places or let you search destinations. But I could check live trains at nearby stations, which handily told me that a brisk walk would land me on the fast train…
5.45pm: Games on the train (Battery left: 20%)
I couldn't find Need for Speed for the Apple Watch, but there are some inventive games for its 1.65in screen.
Unfortunately, a lot of the better ones (like Lifeline) are designed to be played across phone and watch.
So I settle for a coupler of simpler affairs. Pong is, well, Pong with the digital crown acting as the controller. And Twisty Color is like Tetris reimagined for smartwatches.
Both are ideal for sardine-like tube carriages, though are perhaps best avoided if you're running low on juice.
With the evening still to go, I was having visions of having to hurdle tube barriers…
6.30pm: Going Underground (Battery left: 17%)
I'm running late, but luckily Apple Pay works just as well on contactless-friendly public transport as it does in shops. Barriers fly open with a mere waft of my wrist.
Pushing battery concerns to one side, I decide to use my journey to try out the Watch's phone-free podcast and music powers.
Apple Music streaming won't be live until late October (and wouldn't work on the tube anyway), so I had to rely on the one album I'd remembered to sync for offline playback.
Of course, what I really wanted to listen to was the guys from the office, who I hadn't seen for all of an hour. Good news! I'd synced the Stuff gadget podcast to Watch Player, which is one of the few podcast apps to support offline playback now that Overcast has pulled its 'send to Watch' feature.
Ah, that's better – the sultry tones of the podcasting equivalent of The Supremes…
8pm: Missed photo-tunities (Battery left: 10%)
Time to take my souvenir snap at the gig! Ah, this thing doesn't appear to have a camera. File that under the downsides of going Watch-only.
With the music finished and my battery heading into single figures, it's back to the Northern line with crossed fingers.
The Watch heroically battles through to get me through the barriers, and after a tough day it's back home.
11pm: Back to bed (Battery left: 3%)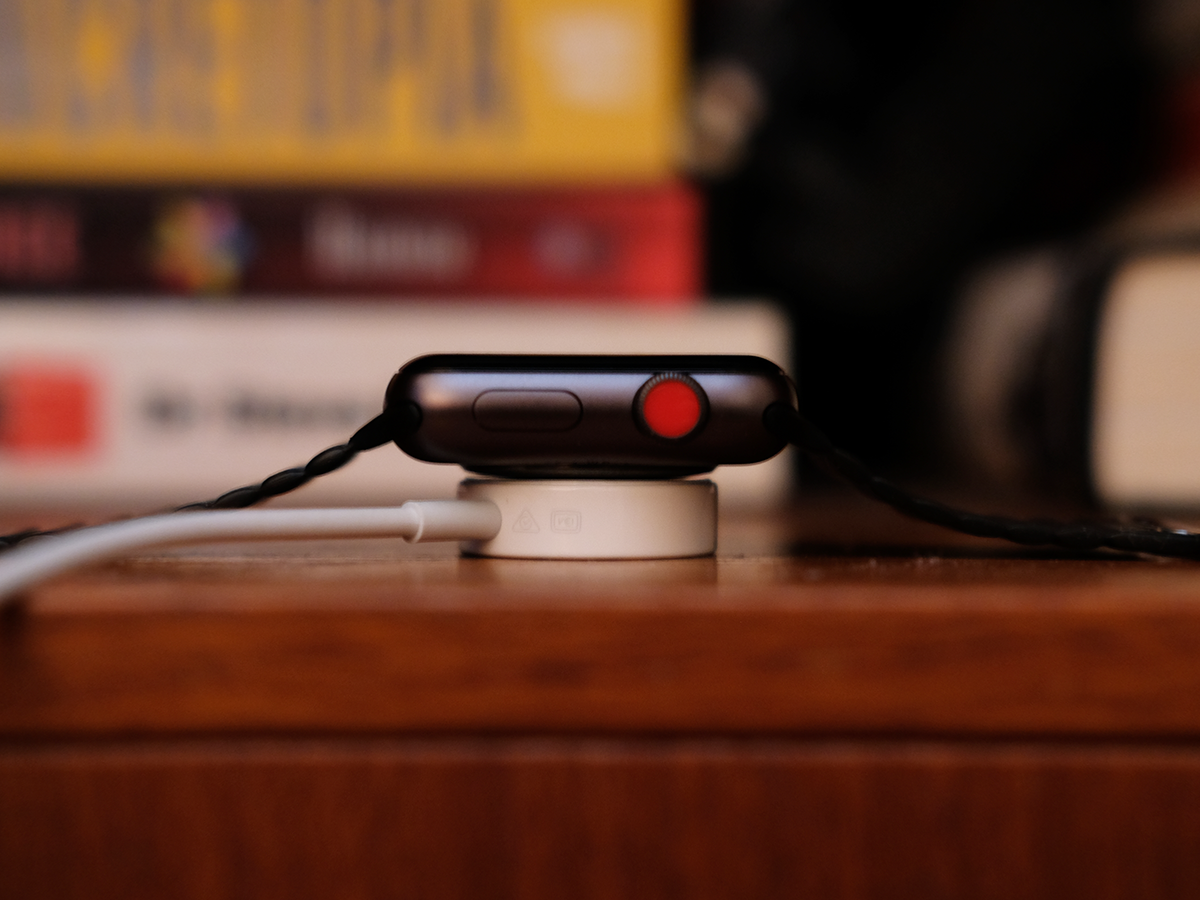 I tuck the Apple Watch back into its charging cradle with it close to expiring. Well done, Series 3, sweet dreams.
I was mightily impressed by its stamina, having given it an absolute battering over a 14-hour day that included: a 45 minute GPS-tracked bike ride, 20 minutes of phone calls, constant interactions, and battery-draining settings that included an always-on cellular connection.
In reality, you'll want to use settings like 'power reserve' mode (swipe up into Control Center and tap the battery percentage) to keep its juiced topped up.
But I wanted to test its 'all-day' claims to destruction, and it certainly backed those up.
Verdict: the Apple Watch as a phone and wallet impersonator
It's still early days in the Apple Watch's phone-free existence.
Some apps works well, some simply don't work at all without a phone connection, and others are hobbled versions of their previous selves.
The ones that work best are Strava, Wallet, Dark Sky and most of Apple's own apps (like Workout and News).
As you'd expect, this means it's best for those who want to head out on a bike ride, run or hike without their phone and wallet, while staying in touch. For that, it's great.
But for me to start thinking about leaving my phone behind regularly, more apps need to embrace its standalone potential.
Instagram, Slack, Tweetbot, TuneIn Radio, Nest, Canary; none of these worked without an iPhone connection.
The likes of Citymapper, Messages and WhatsApp (which doesn't technically have a Watch app) also had major limitations.
Still, with the Watch Series 3 barely a month old, there's lots of time for them flourish.
If they do, Apple's smartwatch might just become a regular threat to my morning 'keys, phone, wallet' mantra.
Where to buy
Buy the Apple Watch Series 3 here from Apple, or here from EE