How to customise your Android smartphone
Turn your smartphone into the snazziest, sexiest handset on the block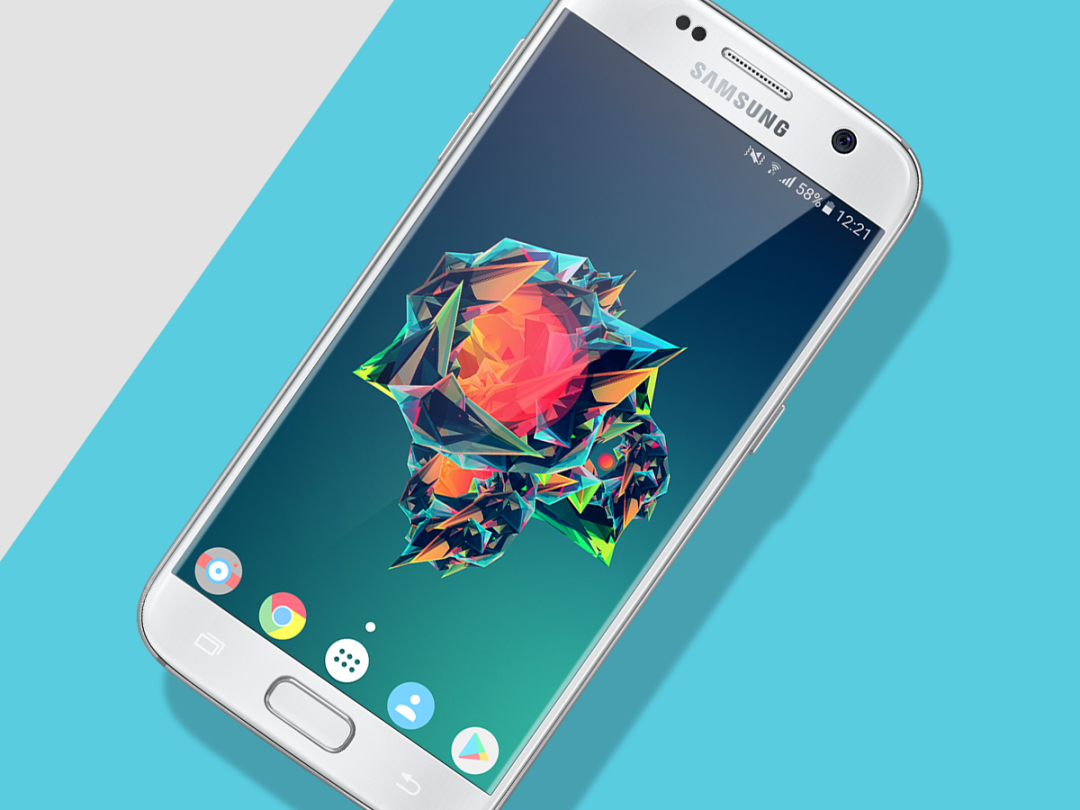 Ask an Android fanboy why they prefer their handset to an iPhone, and their eyes will glaze over as they wistfully stare off into the distance.
"I used to have an iPhone", they'll say. "It was great, but one day I woke up, and looked around. Apples. Apples everywhere. I was just another clone, another cog in the wheel. I tried to make things more personal. I wanted widgets, keyboards, themes – hell, even an easy way to change my own ringtone, but I just didn't have that freedom".
"But now? Now I have everything. Check out my Hello Kitty time/weather clock. Isn't it beautiful? Look – all of my icons are different species of Pokémon. And see this? If I tap this three times and swipe upwards, it'll open up a list of my all-time favourite Lord of the Rings swords".
"Wait, where are you going? Don't you want to see my music player widget?"
If you want to take advantage of Android's powerful customisation options, then read on, but try to keep things at least a little classy, okay?
We'll kick things off with outside beauty, then move onto software customisation, if that's alright with you:
Skindred Spirits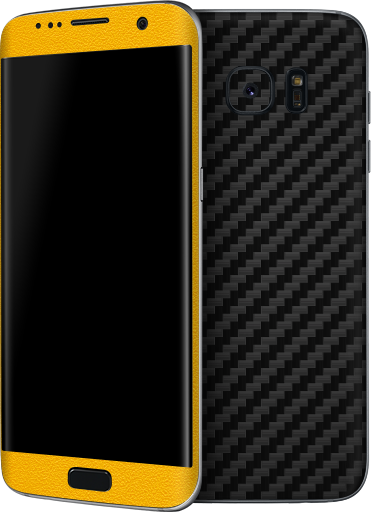 Beauty may only be skin deep, but that doesn't mean you can't wrap your beloved handset in a snazzy layer of protective vinyl, does it? dbrand's precision-cut skins not only offer dent and scratch protection, but you can mix and match different styles and textures to create a look that screams 'you'.
They're easily removable too, and won't leave any sticky residue behind – perfect for new fashion trends and/or a mid-life crisis. If you're after protection without a bulky case (and want something that'll match your coloured faux crocodile leather waistcoat), look no further.
Case closed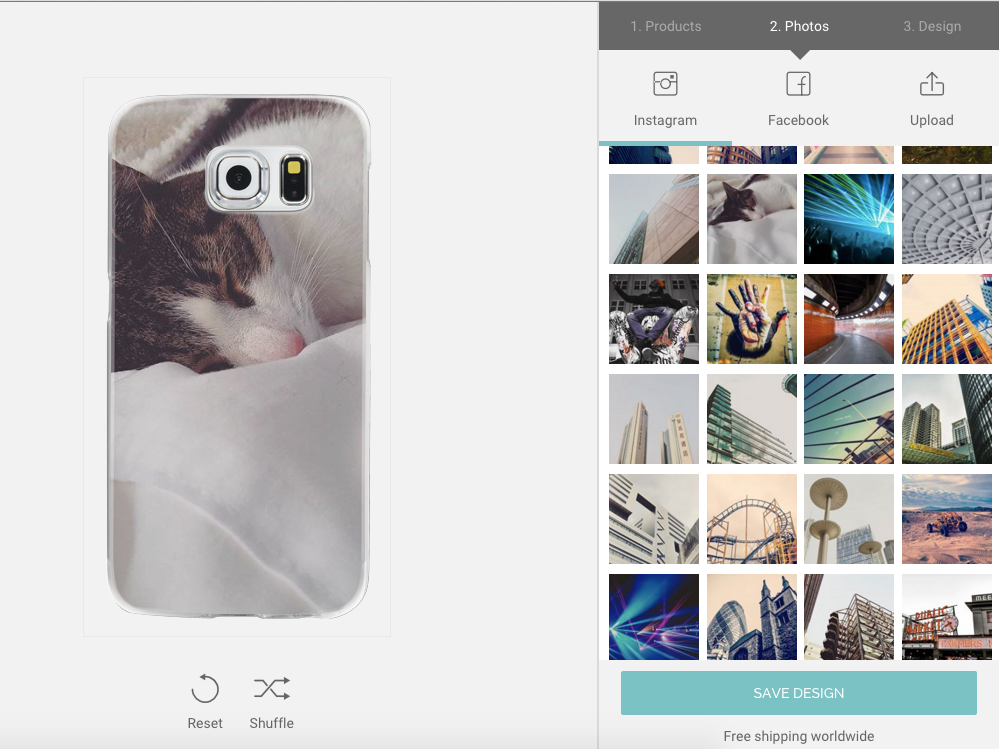 Google's Live Cases service service has yet to land on UK shores, but luckily for us creative Brits, there are other options available. Casetify is one such option, offering a selection of different cases for various Android and Apple smartphones, along with the ability to customise the design, while adding your own photos.
You can plug in your Instagram or Facebook account in seconds, letting you plaster your smartphone's booty with artistic cat shots or duck-face selfies, depending on your level of narcissism. Adding text is another possibility, so feel free to throw in a #YOLO or hilarious meme if you fancy it.
DIY route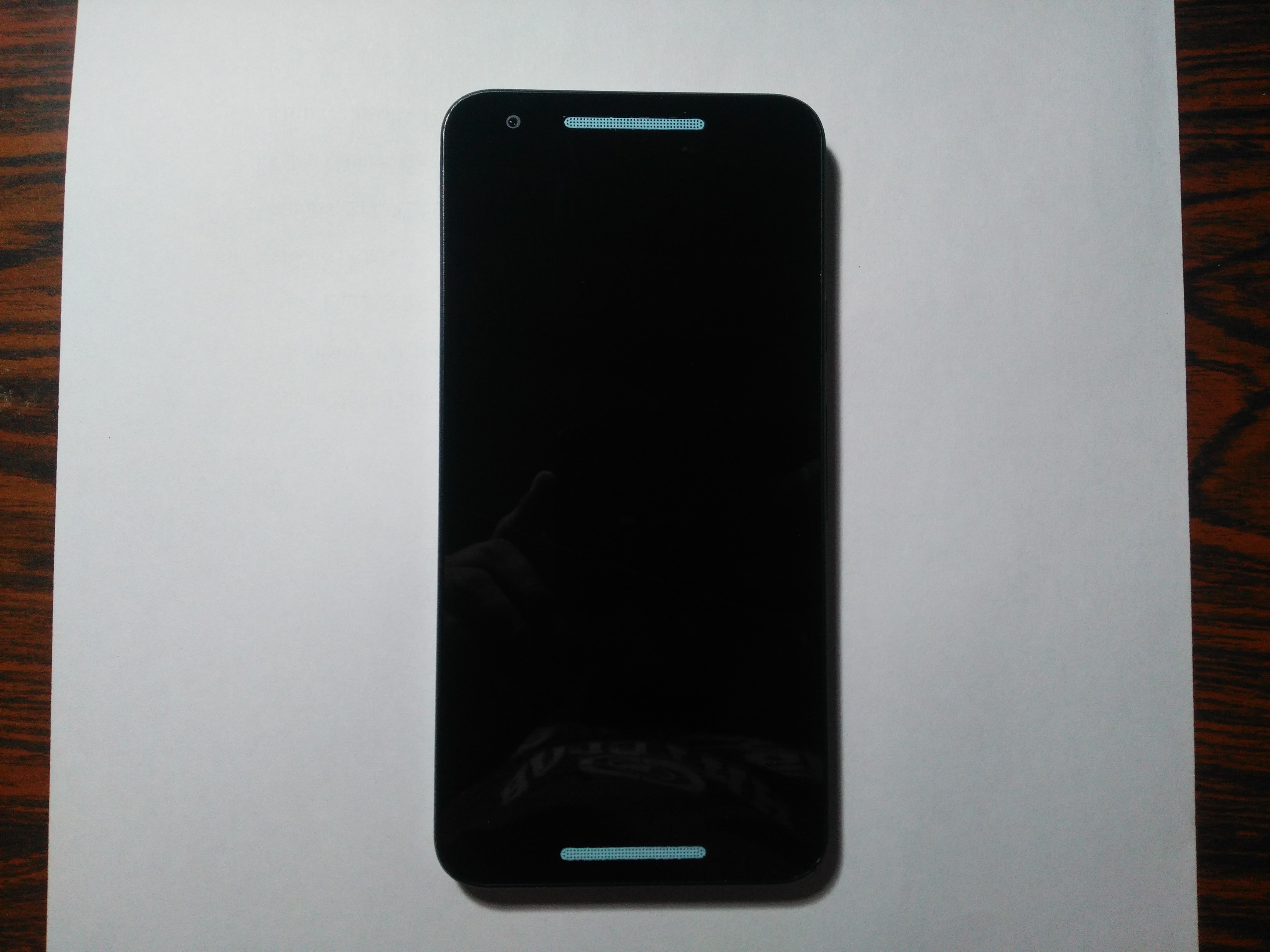 If you really, really want to make your smartphone your own, then you've always got the 'what-could-possibly-go-wrong' DIY route, which can involve tools, masking tape, spray paint, and a very brave soul. Android handsets will be far easier to customise than Apple's near-impenetrable aluminium slabs, but when there's a will, there's always a way.
Take the speaker grills on a Nexus 5X for example. Prise off the front cover, mask off sensitive areas, spray on some paint, and reassemble. Warning: we won't be held responsible for dead and/or maimed handsets. Proceed at your own risk.
Now that the the outside of your handset is all dolled up, it's time to polish up the software:
Permission to launch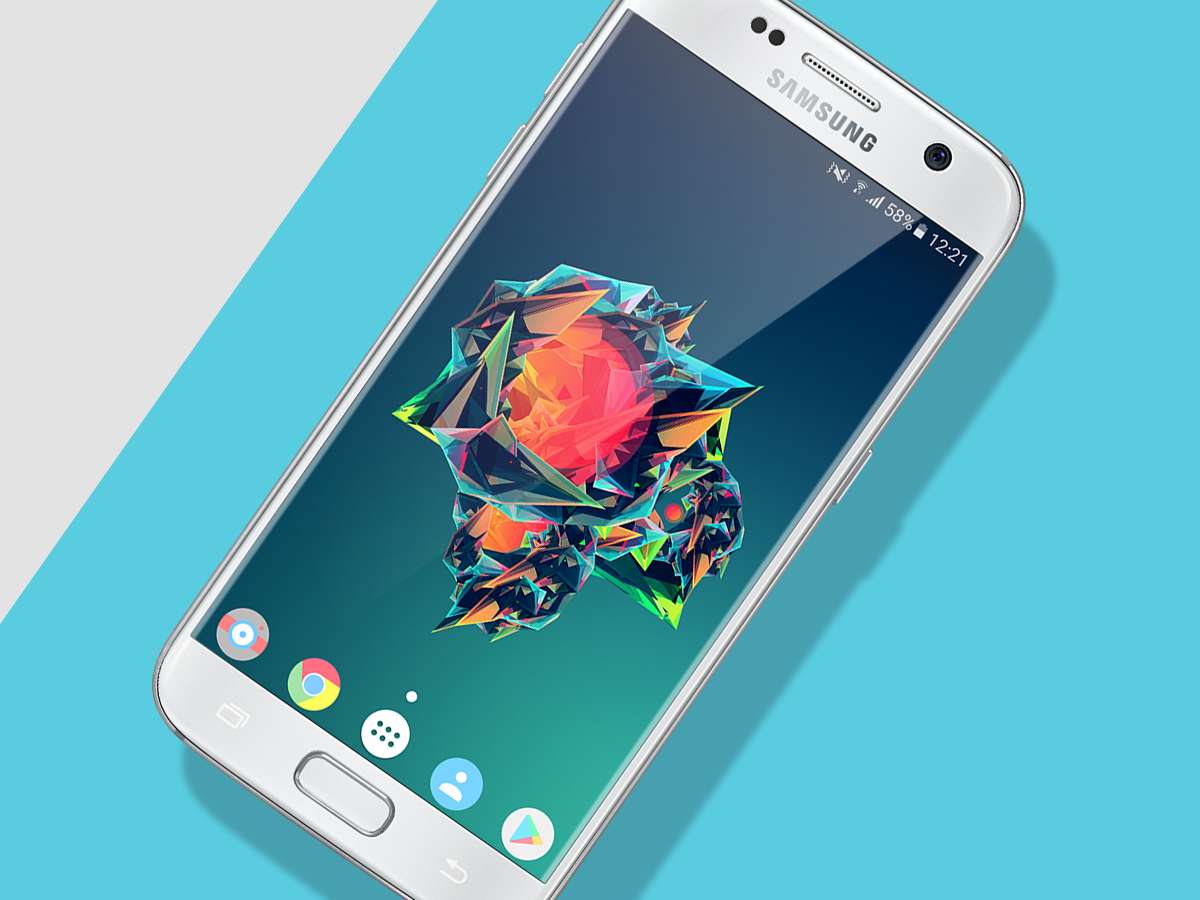 A launcher is more than a device that flings irate birds at evil pigs – on an Android phone, it's an app which replaces the default home screen, and it's the quickest, easiest way to totally revamp the look and feel of your handset.
We recommend Nova Launcher – it's fast, simple to use, and yet offers tonnes of tricks for both your home screen and app drawer, including full support for all of the Play Stores varied app icon packages, letting you nail down your perfect look. Nova also supports custom gestures. Swiping up can, for example, launch the app drawer, while swiping down can launch any app you fancy. Beautiful, yet functional. Just like us.
Paint the walls
Paying for wallpapers seems rather odd, considering the vast number of free ones floating around on the interwebs, but Facet's low-poly ones are truly stunning, and paying a pound to support the artist seems like a fair price to us. From animals to movie characters and trippy abstract designs, there should be something here to make anyone's smartphone turn heads.
You can also take wallpapers even further with Muzei – an app which keeps your phone fresh by pulling in the best photos from sources like reddit, before letting you customise how often it cycles through them. You can also set up a slideshow of your favourite photos, so you'll never be bored of looking at your phone again.
Put a ring on it
Does it eventually become really annoying when the Sonic ring sound plays each time you get a text message? Yes, but with a sound customisation app like Zedge, you can move on to thousands of other sounds, in an instant. It's all too easy to get bogged down in stupid sounds that'll probably get you kicked out of your next Super Serious Meeting, mind, so it's probably best if you opt for a classic Nokia alert tone rather than the "GET TO THE CHOPPA" option.
Keyboarding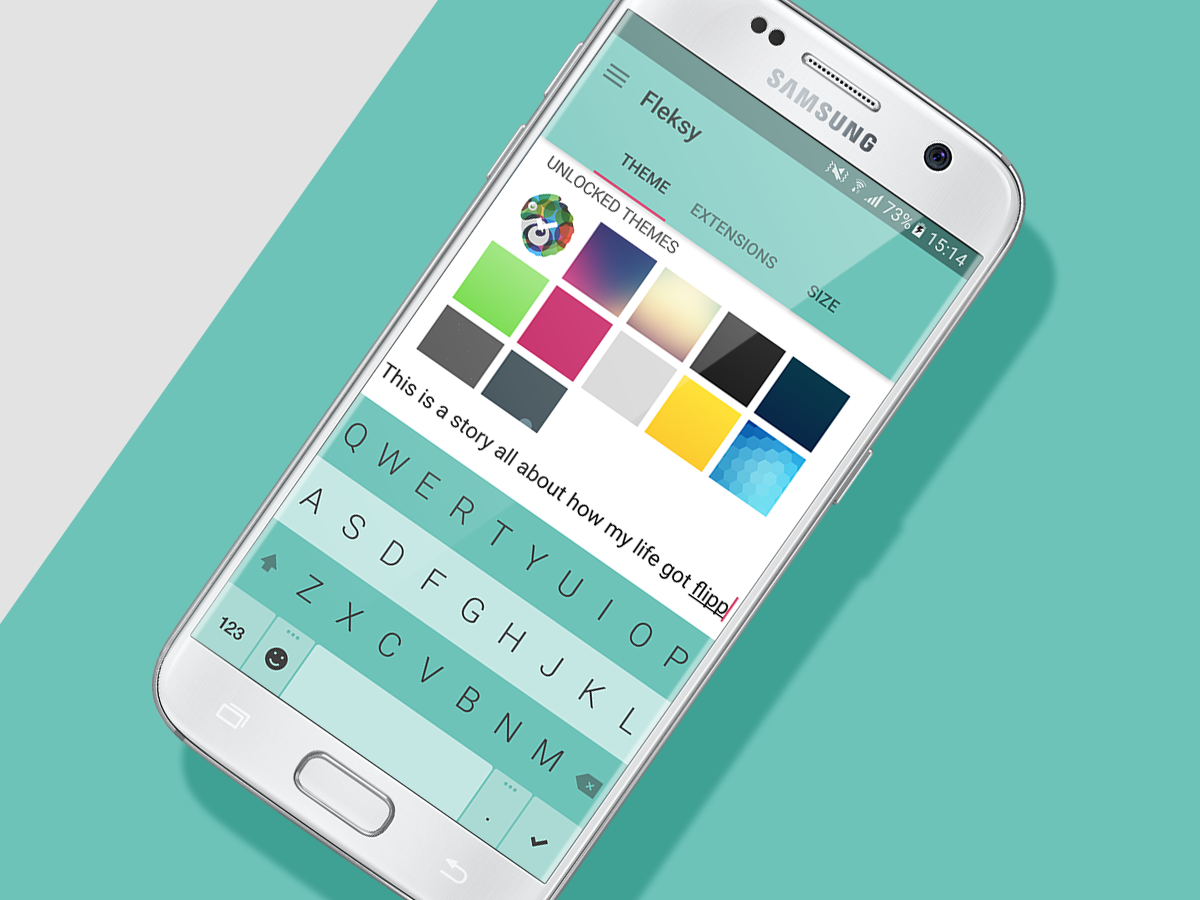 Android users were installing custom keyboards when the iPhone was still crawling around in its nappies. A custom keyboard can not only improve your typing experience, but many like SwiftKey and Fleksy offer a cavalcade of colours and theming options to help jazz up your screen.
Fleksy is a very handsome, highly customisable keyboard with a lovely minimalist design. Some of the themes are a little gaudy, but we trust you'll go for the more sophisticated ones. While it doesn't support swiping from key to key like SwiftKey or Swype, it does support gesture controls to cycle through suggestions or delete words easily, making it the best smartphone keyboard for traditional typists.