Hands-on with Sony's life-logging SmartBand SWR10 fitness band
It does much more than just track your activity, although you might not need it to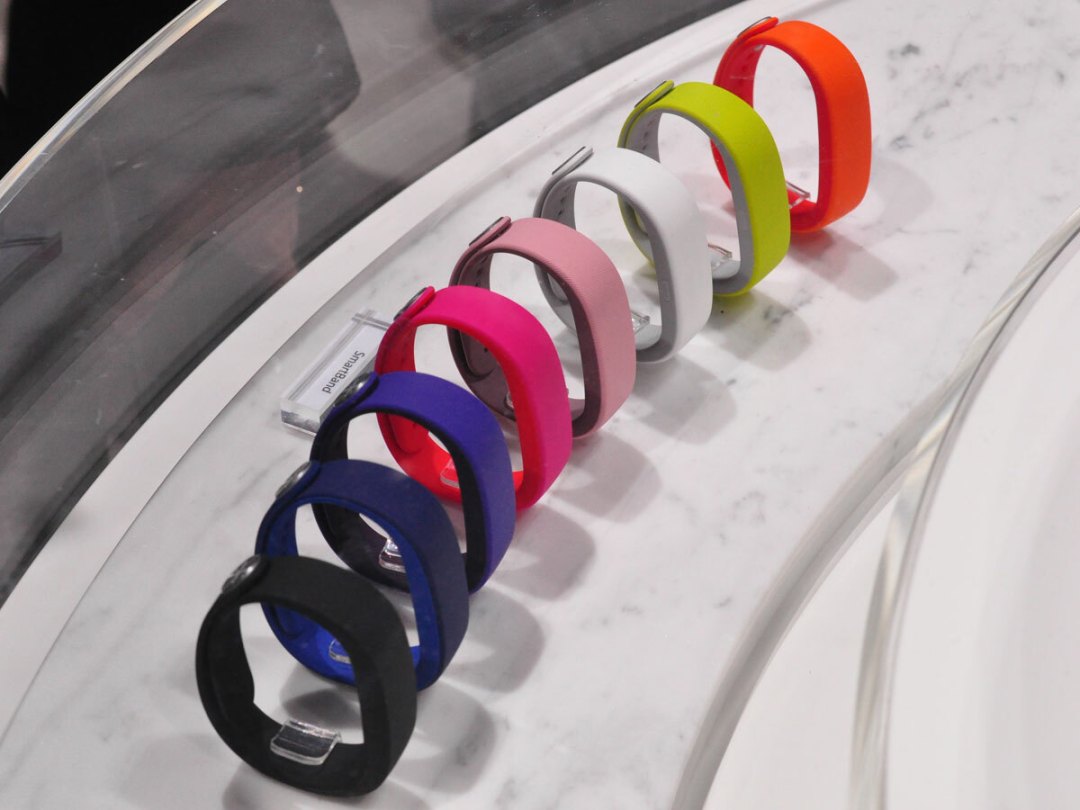 It's no longer sufficient to just be an activity tracker.
Like Samsung's Gear Fit, the £80 SmartBand SWR10 goes far beyond just monitoring your movements via its built-in accelerometer and gyroscope. Unlike the Gear Fit, though, it doesn't do this with extra hardware – it wraps the SmartBand SWR10 experience in a rich device-agnostic Android app that keeps tabs on the rest of your life's goings-ons, and uses its built-in hardware to interact with your phone in clever new ways.
It's an intriguing extension of those standard fitness band capabilities. But it also seems just a little bit much for the likes of us.
The hardware: small, neat, thoughtfully designed
The SmartBand SWR10's 'core' is a small white oblong about the length of the tip of a tall man's thumb. It's water resistant to a meter down (fine for surface swimming) and houses a battery, movement sensors, a haptic feedback motor and NFC and Bluetooth 4.0 LE for simple pairing and data transfer. Battery life is a claimed five days.
It's a versatile little tike, too. You can use it to control the music you're playing on your phone, and it provides feedback via a haptic motor, which can inform you of an incoming call, email or message. There are also three green status LEDs that shine through the silicon band. We didn't get to try it out, but the information its capable of conveying seems limited enough that it's unlikely to get confusing.
Off the bat the core will come with a wristband accessory, which is really nice – pliable, soft-touch silicon with a spun aluminium clasp. The core slips right in and feels comfortable when you strap it on – good news, given that you're supposed to wear it 24/7.
Numerous other band designs will be available, not to mention a Fitbit-like clip and a necklace, should the wrist thing not work for you.
It's a neat little package, although there's no heart-rate sensor, so the activity data it gathers will be limited to physical movements. In that regard the Gear Fit is going to have more appeal for the active – the SmartBand has a different audience in its sights.
The software: it tracks everything… maybe too much
The Sony SmartBand SWR10's companion LifeLog app will work on any Android 4.4 device, and looks lovely. It presents a colourful grid of icons that represent the different activities you get up to in a day – not just your movement or where you've been, but every way in which you've used your device.
It captures your browsing time, your gaming time, your sleep time, where you went and how fast you were going, the photos you've taken, the music you've listened to, and allows you to plot it all on a series of graphs that show how your usage varied throughout the day. You can see collections of photos based on locations and times. You can pinpoint the exact track you were listening to at a particular time, and it'll show you where you were when you were listening to it, too.
It's a huge amount of data that's gathered, although Sony is at pains to point out it's data that only you can see. It also allows you to 'bookmark' moments in your life with a tap of your SmartBand SWR10, so that you can pinpoint where a great restaurant was in an unfamiliar city, and even recall what song you listened to a you walked through its doors.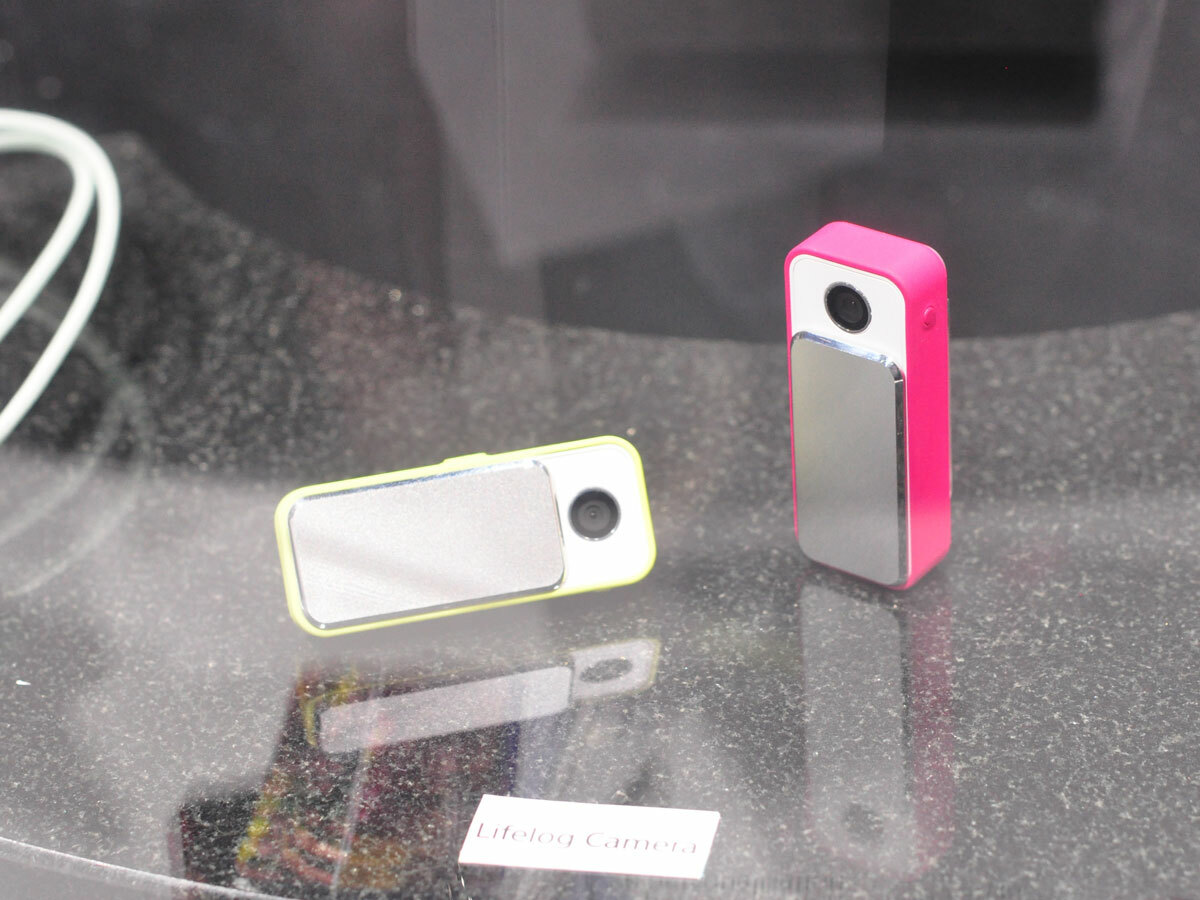 There's even an additional accessory – the small, lapel-worn LifeLog Camera, a prototype about which details are scant – which will capture images of your life as you go about it and feed them to the LifeLog app.
Yep, that does sound quite neat, but we're not completely convinced that's we'd actually use it. As a way of investigating and changing your habits, it's the most powerful and natural consumer solution we've seen so far, but if you're not planning to change the way you live, the novelty could quickly wear off. Fitness tracking makes a great deal of sense – it gamifies a normally boring pursuit – but we're not sure every aspect of life needs to be incentivised with achievements.
Although, frankly, that doesn't really matter – ignore the additional logging elements, and the SmartBand SWR10 is still a cut above most fitness bands functionality-wise, and doesn't dispense with any of the key functionality of rivals (Gear Fit accepted).
Initial verdict
Sony's come up with a smarter a more versatile fitness band than most rivals. You'll pay a premium for it – it's double the price of a Fitbit Zip, and three times a Fitbug – but it introduces notifications and neat features such as water resistance and NFC pairing.
The LifeLog app feels like overkill for us, but we're not going to hold it against the SmartBand SWR10 – you can ignore most of its functions after all. If it can justify that lofty pricetag, there's good reason to think Sony will be a fitness band force to be reckoned with.