Hands-on with 8 new indie games coming soon for Xbox One and PC
Who needs AAA when you've got snakes, planes and murderous masquerades?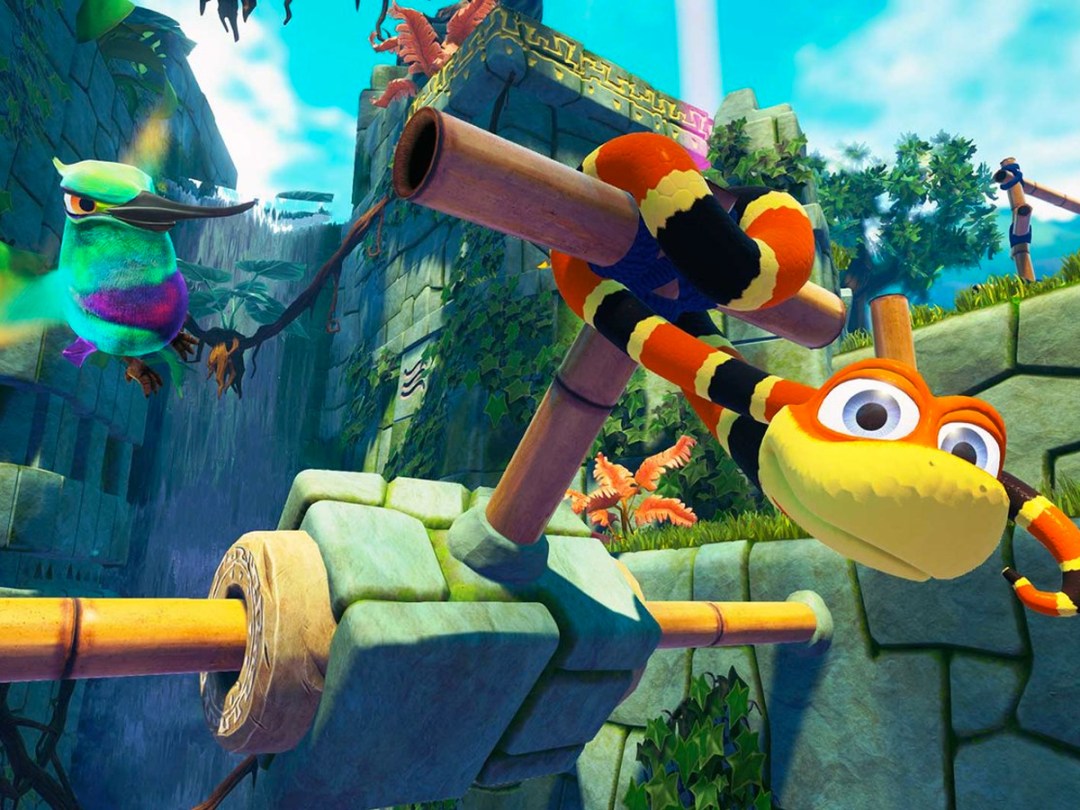 Time was, the humble indie game was a patchy, pretty piece of work cobbled together on a shoestring with little but the love of a developer to get it to market.
Things have changed. Nowadays, the head honchos over at Xbox dish out dev kits and store space to all comers willing to give it a good go – not to mention serving up the same submission process for every game, big or small.
All of which means indie gaming on Xbox and PC is experiencing a burgeoning resurgence – and, having been hands-on with 8 new titles at an [email protected] showcase in London, that only looks set to continue.
What have you got to look forward to? Read on for our first impressions of 8 of the coolest new indie games hitting Xbox One and PC in the very near future.
Snake Pass
Ever wondered what it would be like to travel around on your belly, weaving from side to side and slithering up walls? Just us? Well, you can find out exactly what that's like by playing Snake Pass.
In essence, it takes the simple collect-items-to-progress concept and turns it on its head by, well, making you a snake. And, despite initial apprehension, it's actually a very natural mechanic to master: slithering from side to side increases your speed, while holding the 'A' button allows you to climb up small walls and bamboo poles.
A combination of these movements, together with an extra grippy hold initiated with the left trigger, will see you sliding and climbing through colourful levels which are, more often than not, trickier than you'd expect. Aim for the main artefacts and you'll progress quickly; try to collect everything and you'll be slithering for hours.
Platforms: Xbox One, PS4, Nintendo Switch, Steam
Release date: March 29
Path of Exile
Already a huge online action-RPG on PC, Path of Exile is a hugely detailed title with character customisation at its core. Kill enemies, collect items, upgrade yourself and switch out your gems: it's all possible and it all makes a difference.
Little wonder, then, that there's a heap of excitement surrounding its arrival on Xbox One. We got hands-on with a 15-minute demo and it certainly seemed to have retained the freedom and massive array of modifications open to players, even if the level rendering was a little glitchy in the pre-release build. Everything from the skill tree to the crate-smashing is there, and it's as addictive as ever.
When it hits Xbox One Path of Exile will include all of the existing PC expansions, alongside a huge, new 3.0 expansion, bringing its brand of unique character to development to a whole new platform of gamers.
Platforms: Xbox One, Steam
Release date: TBC
Sexy Brutale
Wake up. Witness a murder. Find some clues. Repeat.
It might sound like a tiresome concept, but Sexy Brutale delivers Groundhog Day gaming in a beautiful, immersive package. Gameplay takes place in a repeating 9-minute time window, through which you explore a mansion-turned-casino and try to solve the killings happening all around you.
Using a combination of look-through-the-keyhole mechanics, hiding places, collectables and clues, this is a game that rewards intuition – and has several ways to solve it, whether that's saving each victim in turn or piecing together the whole puzzle as you go.
Admittedly, it felt a little like an upgraded smartphone game at first but, after 25 mintues of playing, I was properly engaged – not least thanks to the wonderful soundtrack that's been bespokely crafted for each room, event and happening. Lovely stuff.
Platforms: Xbox One, PS4, Steam
Release date: TBC
Aaero
Imagine Guitar Hero, but instead of nailing fretboard combos your task is to steer a spaceship through a giant worm, following the paths of light and shooting down enemies to score points and keep the song playing.
That's basically the whole idea of Aaero which, at first, feels like a fun but limited concept, before eventually becoming an addictive challenge of coordination and reaction time.
The soundtrack is a heady mix of EDM and dubstep – which won't be to every taste, but does suit the whole 'light beams' and 'blast the little critters that keep trying to attack you' vibe. It's all controlled with the analogue sticks and precision can be a little tricky, but that only makes success all the more rewarding.
Platforms: Xbox One, PS4, Steam
Release date: TBC
RIME
Were this game released as a soundtrack alone, it would be well worth buying. Throw in a serene, stylised island world where exploration is everything and you've got the potential for a cult indie hit.
You wake up on the beach – which, let's face it, has happened to us all – and, from that moment, are free to explore as you see fit. Traipse along the sand, go for a dip, stroll through yellow fields gently blowing in the wind: it's all wonderfully rendered and aching to be seen.
Of course, there's more going on here than mere looks and sounds, and RIME offers plenty to discover as you roam the island. It feels very much like The Legend of Zelda: Breath of the Wild meets The Last Guardian, which is probably why it's also coming to Switch. We can't wait.
Platforms: Xbox One, PS4, Nintendo Switch, Steam
Release date: TBC
Ruiner
An ultra-violent, top-down, dystopian action game rendered with a gritty red tinge? Sounds like a fun night in – and the cyber-future angle of Ruiner makes it one that you'll want to play and play.
With action that comes thick and fast as you fight through a neon-lit underworld, Ruiner channels more than a little of Hotline Miami in its blend of shoot-to-kill and dodge-death-to-progress gameplay – and that's no bad thing.
Set in 2091, a back story of hackers, totalitarian governments and vast cities might not be novel, but it's brilliantly realised in the brutality of Ruiner. This is one we can see stealing hours.
Platforms: Steam
Release date: TBC
Tacoma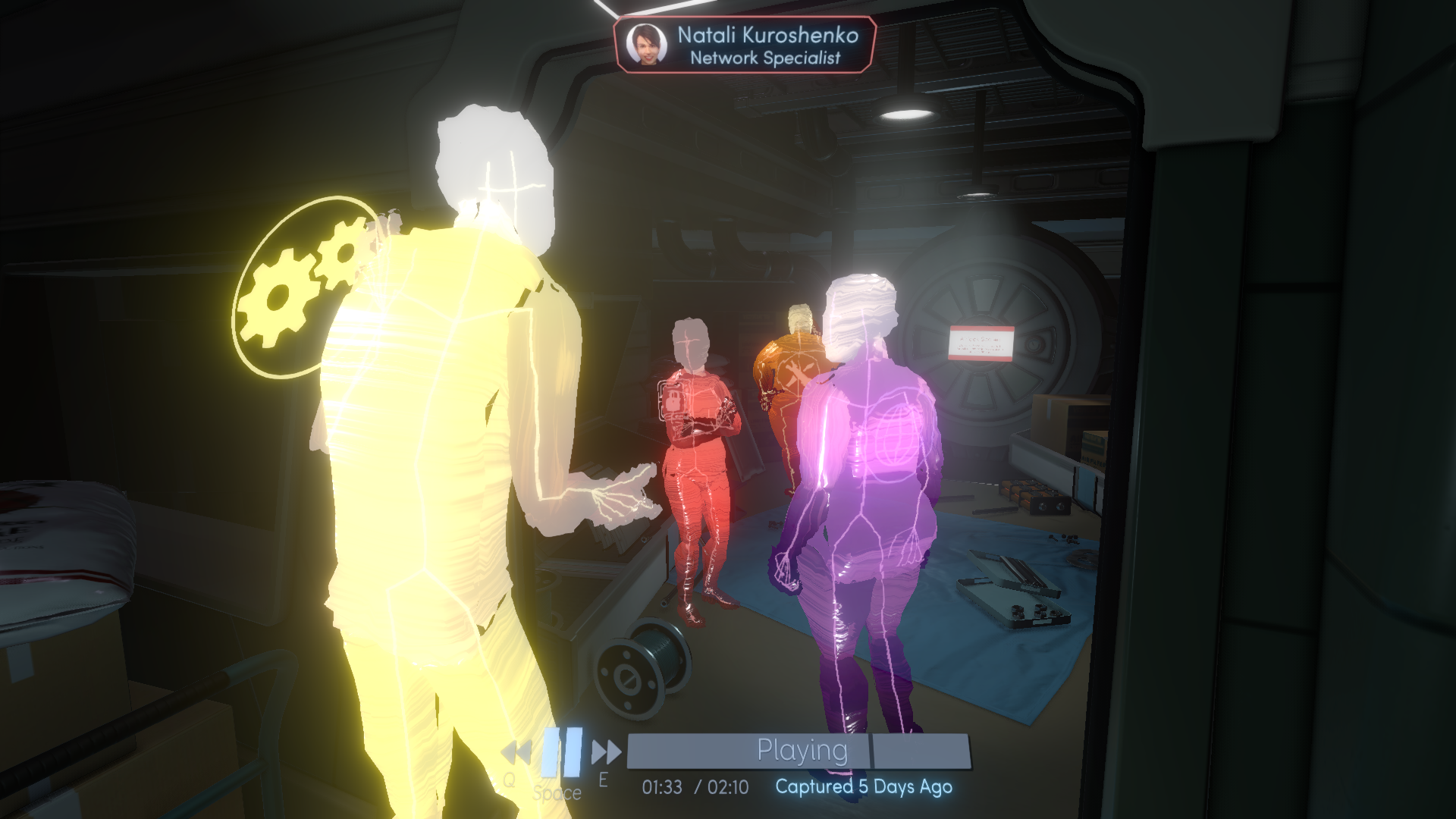 If ever you played Gone Home, you'll probably know the value of a story well told. Little wonder, then, that when that game's developer turned its hand to a sci-fi title it delivered one of vastly immersive story-telling.
Floating around in zero gravity, Tacoma sees you attempting to piece together corrupted parts of video logs and data reports as you look to discover just what out of earth has happened to the absent crew.
With plenty of evidence to unearth, the set-piece story moments are perhaps the most astounding: these play out as hologram logs which can be paused and replayed. What's more, you can circle around and interact with these logs to get to grips with the most dramatic moments and key story points. It's unique, and brilliant.
Platforms: Xbox One, Steam
Release date: TBC
Thimbleweed Park
Pixellated to perfection, Thimbleweed Park nails its blend of adult humour, surreal storyline and puzzle discovery – largely thanks to veteran game-maker Ron Gilbert being at the helm.
From a cursive clown to a dead body that seems to be alarming no-one, Thimbleweed Park looks, feels and plays like the best old-school adventure games – with a healthy dose of enormity. In fact, even with limited hands-on time this felt like a game that could go for hours and hours without growing tired.
Ceaselessly self-aware, this is a title that feels more than a little bit like The Secret of Monkey Islands – another Gilbert game – and, given that that was a game which received almost universal acclaim, things look good for Thimbleweed Park.
Platforms: Xbox One, Steam, iOS, Android
Release date: TBC