Facebook Portal vs Amazon Echo Show: the weigh-in
Chat and business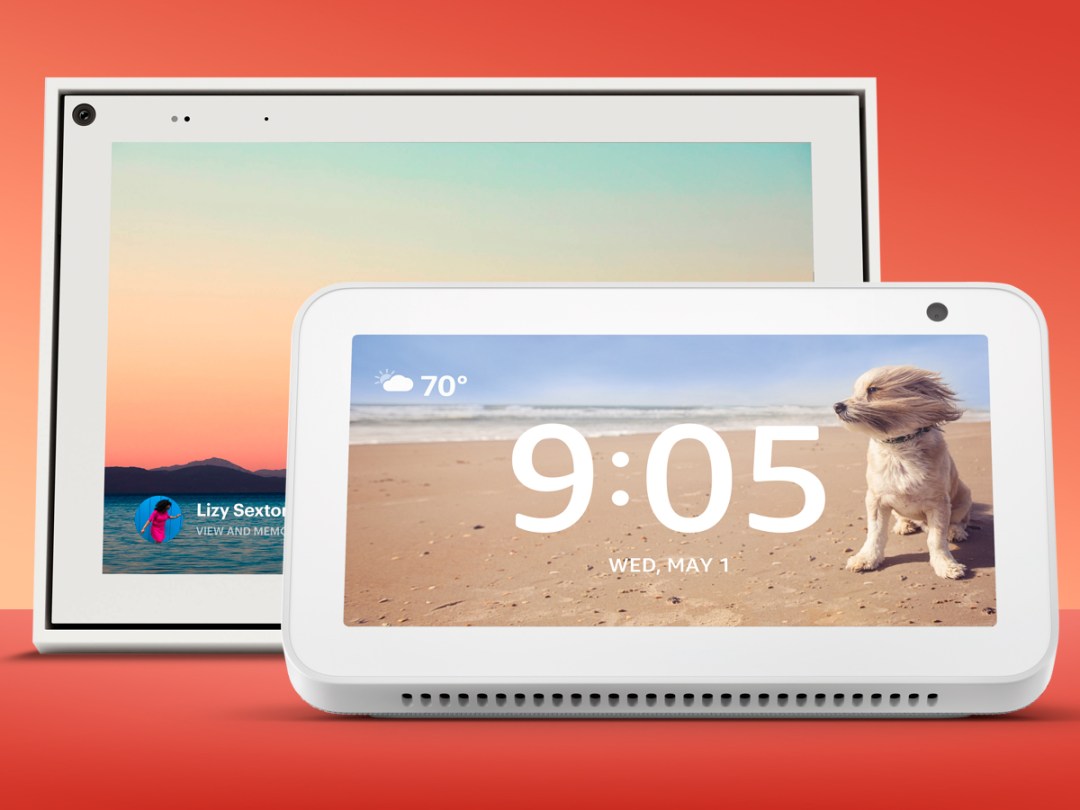 With Facebook's Portal range of video-calling devices now available in the UK, smart displays are here to stay – but which side is shaping up to be the best?
Amazon's Echo Show (from £90) might have a head start, but with various form factors and some nifty camera tech, the Portal (from £129) makes a pretty good case for itself – as long as you can forgive Facebook for its past indiscretions.
Here's our spec-off to see which one edges the pre-fight weigh-in.
Design
Amazon's Echo Show looks a bit like a Bluetooth speaker with a screen stuck on the front. While the only difference between the models is the size of the display (5in, 8in and 10in), Facebook gives you a bit more choice.
As well as the 10in Portal and 8in Portal Mini, which both look like digital photo frames, there's also the 15.6in Portal+ (left), which is reminiscent of an iPad on a pedestal. All three can be positioned in either portrait or landscape mode to match the orientation of the caller's device, so you can say goodbye to any unsightly black bars.
There's also the Portal TV (£149, right), which looks a bit like an Xbox Kinect (RIP) and doesn't have a screen of its own. Just plug it into your telly and chat away like you're living in an episode of The Jetsons or something.
Calling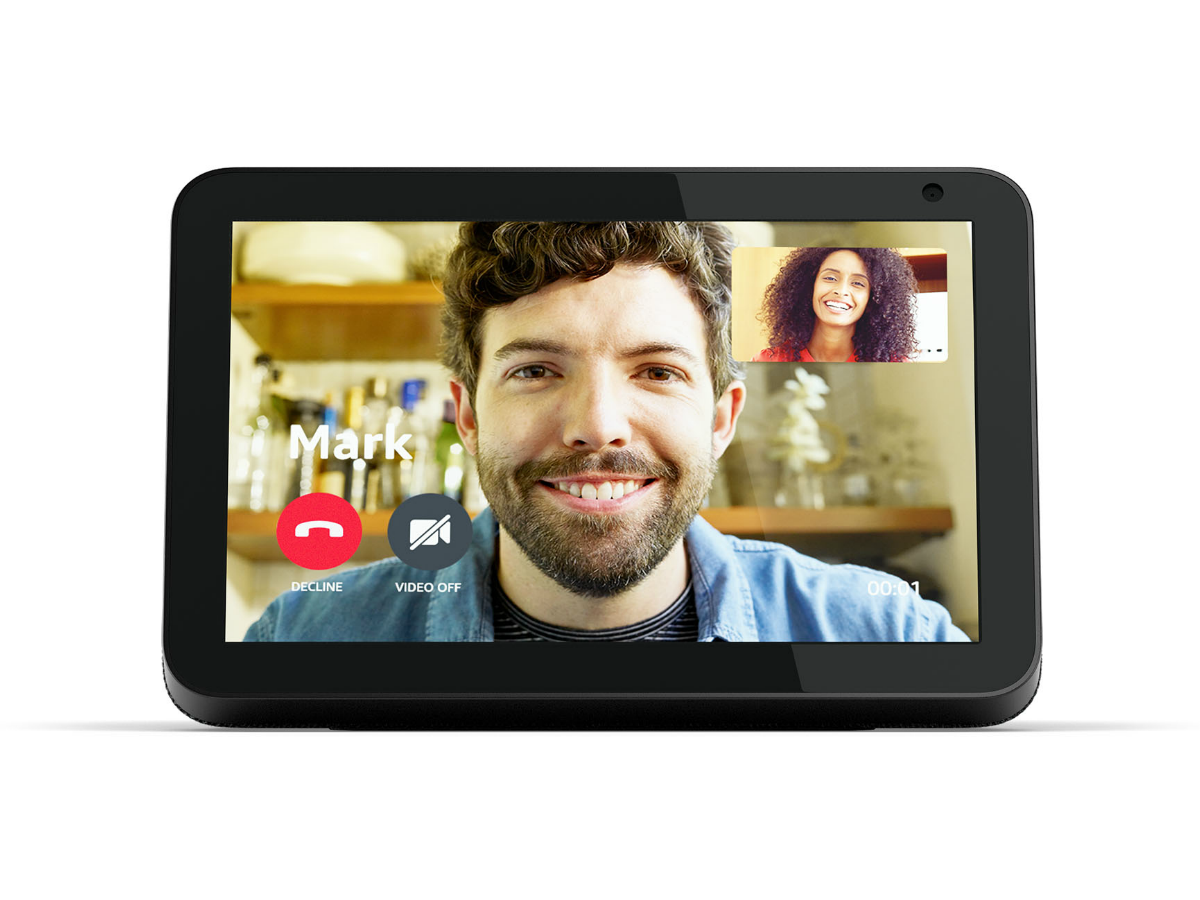 Facebook's ownership of WhatsApp means the Portal supports arguably the most popular messaging service in the world. Want to video call someone? Chances are you can reach them on WhatsApp, but there's always Facebook Messenger as well if you'd prefer.
The Echo Show is a bit more limited. You don't to own another screen-packing Echo to receive calls, it's also possible to do so via Amazon's free Alexa app, but that's nowhere near as commonly used as WhatsApp or Facebook Messenger. It does support Skype, and if you're on Vodafone you can use it to make and answer calls via your mobile, but it's nowhere near as compatible as the Portal.
The Portal's camera will also track people as they move around the room, so unless you live in a palace you won't have to worry about disappearing out of frame.
Entertainment and smarts
Facebook doesn't have its own AI assistant in the UK (yet) so it uses Alexa. That means the Portal has access to Alexa Skills, giving it a taste of smart home control, but it's a fair way behind the Echo Show, which has a built-in hub that allows you to fully control various bits of smart home kit. You can also use its screen to see who's just rung your fancy video doorbell.
Both also work with Amazon Prime Video and various other video apps, although our review of the Echo Show found that it wasn't exactly ideal for watching video on and there's no reason to assume the Portal will be any better.
The Echo Show gives you more choices when it comes to streaming music, with only Spotify available on the Portal in the UK, although it'd be a surprise if more services didn't arrive in the future. Still, the beefier speakers on the Show are likely to make it a superior performer either way.
Privacy
Facebook doesn't have a great record when it comes to privacy, so you'd be forgiven for not wanting a Portal anywhere near your home – but it's trying its best to reassure you.
Just like the Echo Show, the camera and mic can be disabled through the software, plus there's a cover that you can slide over the lens to be sure.
Both devices also allow you to review and delete any recordings they make, although there's a setting on the Portal that stops it from storing them in the first place. If you're uncomfortable about the thought of it listening, you're probably not even considering buying either anyway.
WhatsApp calls on the Portal are fully encrypted as well, so that's a bonus.
Initial verdict: people power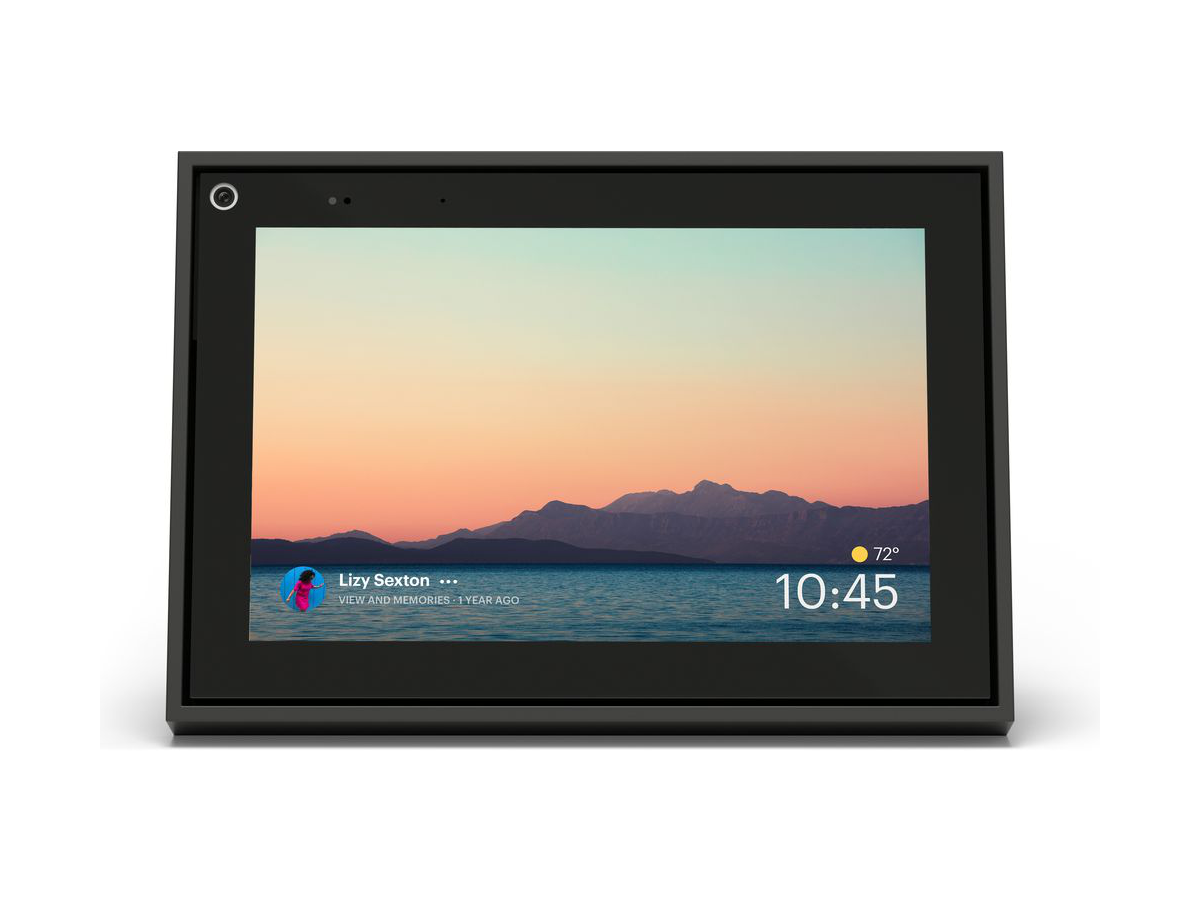 We're not entirely convinced a screen is integral to Alexa's usefulness but with the Portal designed as a video device first and an assistant second, that could work in its favour.
The bigger question is whether people have forgotten Facebook's previous faux pas and are willing to let its eyes and ears into their homes. The Portal could be gadget of the year but without that trust it will always struggle.
On this one, the people will decide.