Everything you need to know about moving from Android to iPhone
Do you have an apple craving?
Decided to switch to Apple? It may feel like a bigger social leap than a techy one.
iPhones used to be miles slicker than Androids, but in the last four years Google has bridged that gap. However, there are still significant differences between the two platforms. Some you'll love. Some you probably won't, coming from Android.
We're going to show you what you need to know when making the switch, how to make the most of the good bits. And how to get used to the parts that may feel a little awkward after years of life with an Android. You'd better get some Ray-Bans to go with your new phone. Despite what Android fanatics say, iPhones are still just about the "coolest" phones around.
Which iPhone should you get?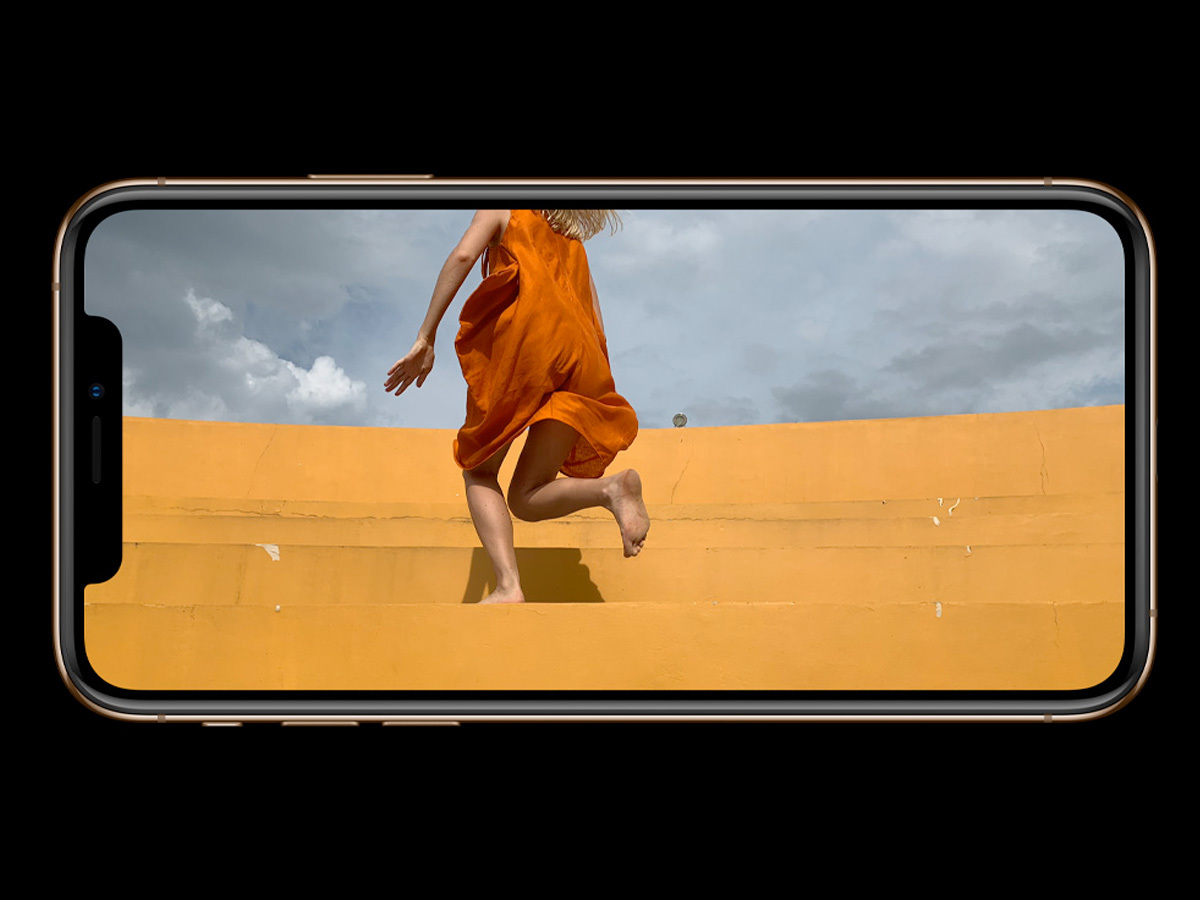 So you want to switch to iPhone? Prepare your bank account. Some thought Apple would announce a lower-cost iPhone in 2018. That didn't happen. Your "budget" option is the iPhone 7, a phone over two years old that starts at £449.
It's still a great mobile, but there are a few things to consider. Older, smaller iPhones like this only have a single rear camera so they can't produce photos where the background is blurred, for a DSLR-like look.
The iPhone 7 Plus and iPhone 8 Plus can use this mode, called Portrait, though. They also lack Face ID, Apple's version of Face unlocking. Older iPhones have Touch ID instead, the fingerprint scanner just below the display. If you're ready to go all-out, check out the new iPhone XR, XS and XS Max.
What's the difference? The slightly cheaper XR has a lower-resolution LCD screen, the XS phones have OLED displays. The XS phones also have a second 2x zoom camera. However, unlike the older single-rear-camera phones, the iPhone XR can use the neat background blur Portrait mode. Here's a quick run-down of the starting prices for all the current models, direct from Apple. iPhone 7 – £449 iPhone 7 Plus – £569 iPhone 8 – £599 iPhone 8 Plus – £699 iPhone XR – £749 iPhone XS – £999 iPhone XS Max – £1099.
What happened to the iPhone X? It has been discontinued, replaced by the iPhone XS. It is similar, but has a new processor and improved camera. If you're on the hunt for a deal, you can't use our favourite source for Apple bargain's, official Apple refurbs, as that's just for Macs and iPads. However, look out for refurbished phones from networks, which are often simply customer returns.
Move to iOS: the app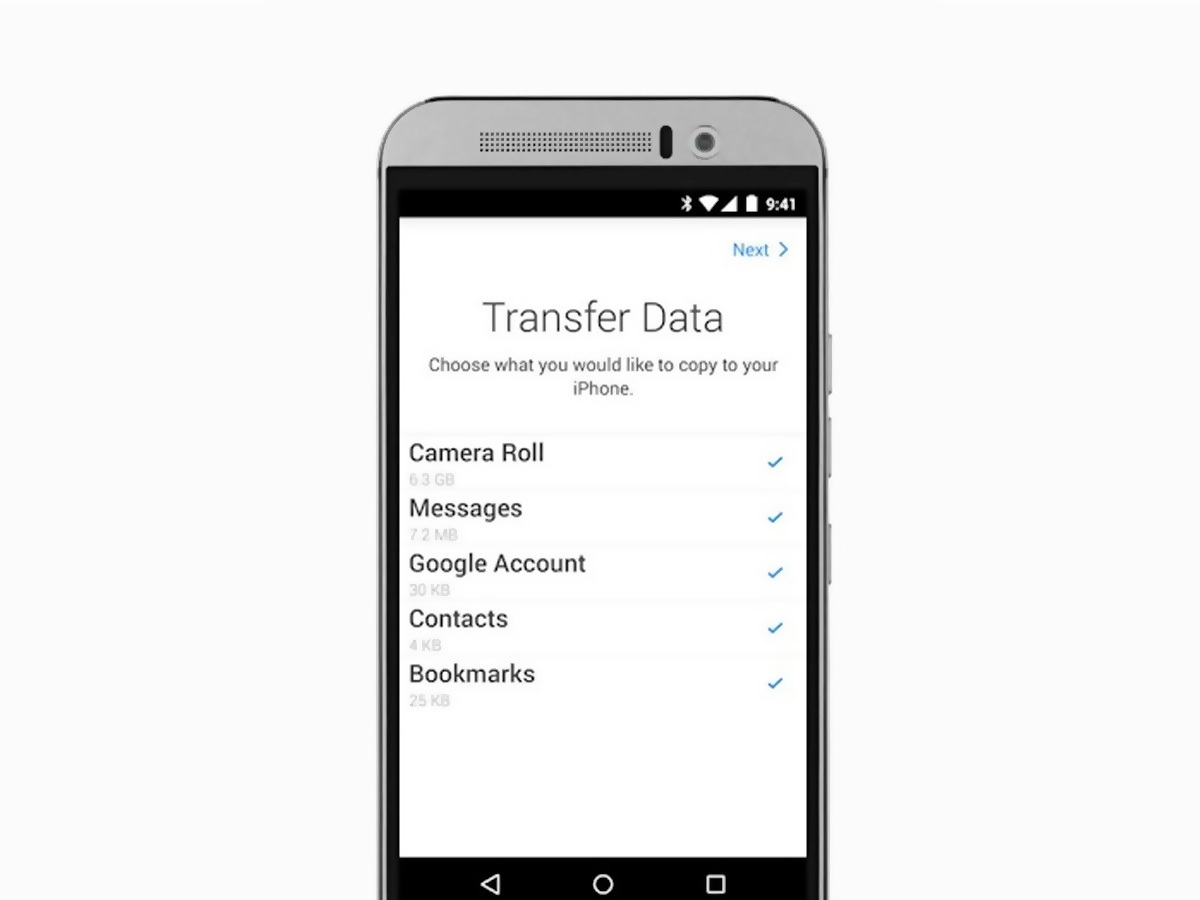 We love the idea of a smartphone fresh start. No photo from three years ago cluttering the memory, no apps you downloaded and then used once. Sounds like bliss. However, Apple has made an app that lets you transfer all your old Android guff over to your new iPhone.
And because this is Apple, the focus is on security. You'll see a prompt to use "Move to iOS" when you setup your iPhone. It's an app downloaded from Google Play on your old Android. You just type a code from your iPhone screen on the Android, and then you can wirelessly transfer messages, contacts, camera photos, bookmarks and account details to your iPhone.
It all takes place over a Wi-Fi connection between the two phones. Move to iOS doesn't get you all your Android apps back, mind. Sorry. Getting music and videos on your iPhone One of the classic iPhone annoyances won't affect some of you these days.
But if you still like to listen to your own digital music collection, or watch downloaded movies outside of Netflix and iPlayer, it's still a right old inconvenience.
You can't drag and drop files on an iPhone as you may have done with your Android. Instead, you have to do the job through iTunes. It was a pain in 2008. It's a pain ten years later. But it's not that bad. Just open up iTunes, go to the device section, select the File menu and "add files to library". They'll be sent over with the next sync.
And if you have files that won't play, try a media player app like PlayerXtreme. It'll offer codec support iPhones don't have as standard, letting you play more kinds of files.
iMessage vs WhatsApp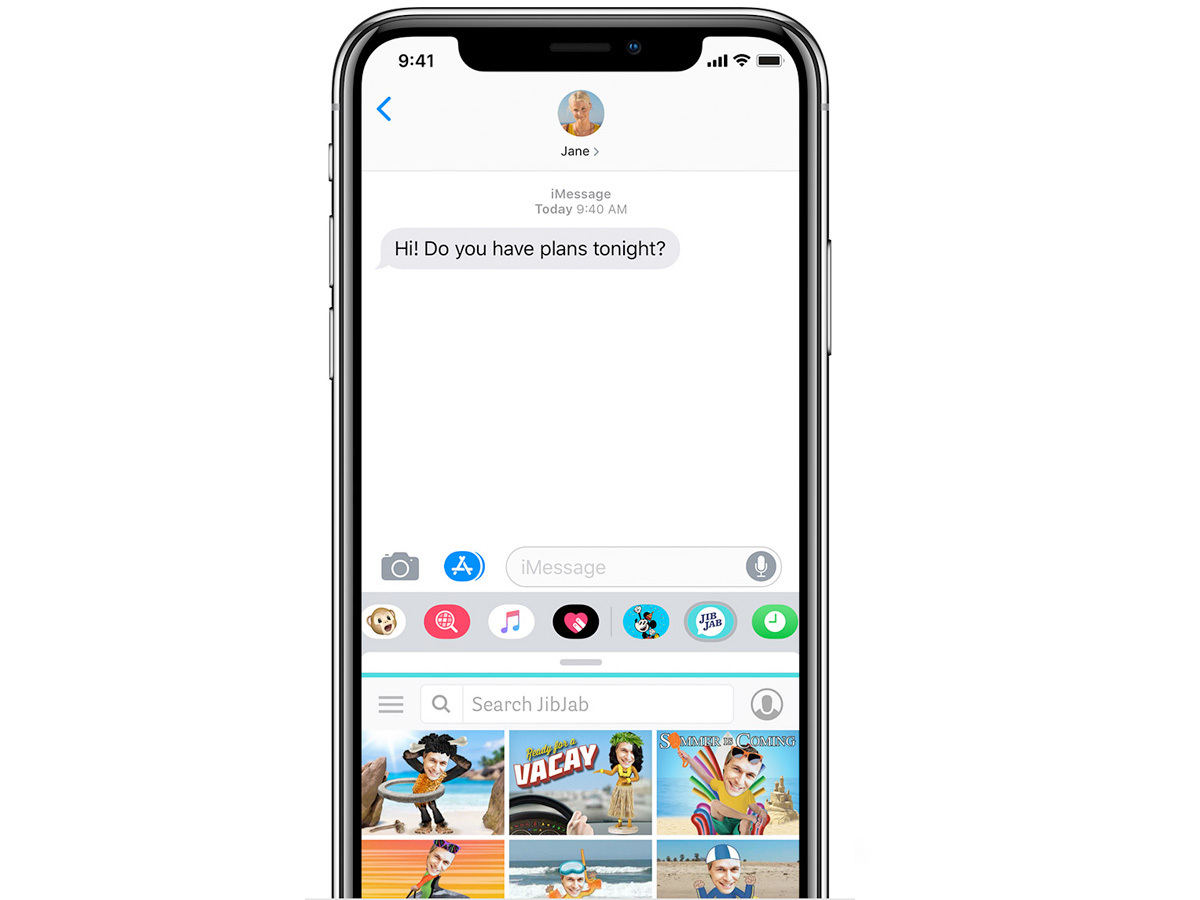 If you're a keen phone user and have used Android for years, there's a good chance you've ditched SMS almost completely and moved onto something like WhatsApp. Probably WhatsApp.
However, iPhones get their very own version of this idea, iMessage. You can use groups, send GIFs and stickers, and it also sends texts to those who don't have iPhones. Filthy Android owners, we call them.
If a message shows up in green, that means it has been send as an SMS. If it's blue, it has been sent over iMessage using mobile data. And you know you're talking to a fellow iOS user. iMessage is a good feature to use if you have a bunch of iPhone friends. However, as Android-ers aren't allowed in you'll have to keep WhatsApp too.
Let the App Store be your guide
One clear advantage planet iPhone has over Android is the App Store. It's better curated, better organised and makes discovering apps and games easier than Google Play. Apple has changed its strategy relatively recently too.
On the front page there's a magazine-like section that offers recommendations and mini reviews each day. There are even regular interview features, which are worth a look.
iPhones lack certain categories of app you'll find on Android. There are no PlayStation, SNES or MegaDrive emulators for iOS, for example. However, iPhones often get new games before their Android counterparts.
If you need to re-buy some apps or games you love too much to leave in the past along with your Android phone, you might want to consider buying an App Store voucher. Sites like CDKeys and Zeek let you buy them at a discount. You'll only get 5-6% off, but it is better than nothing.
Fun stuff, only (done well) on iPhone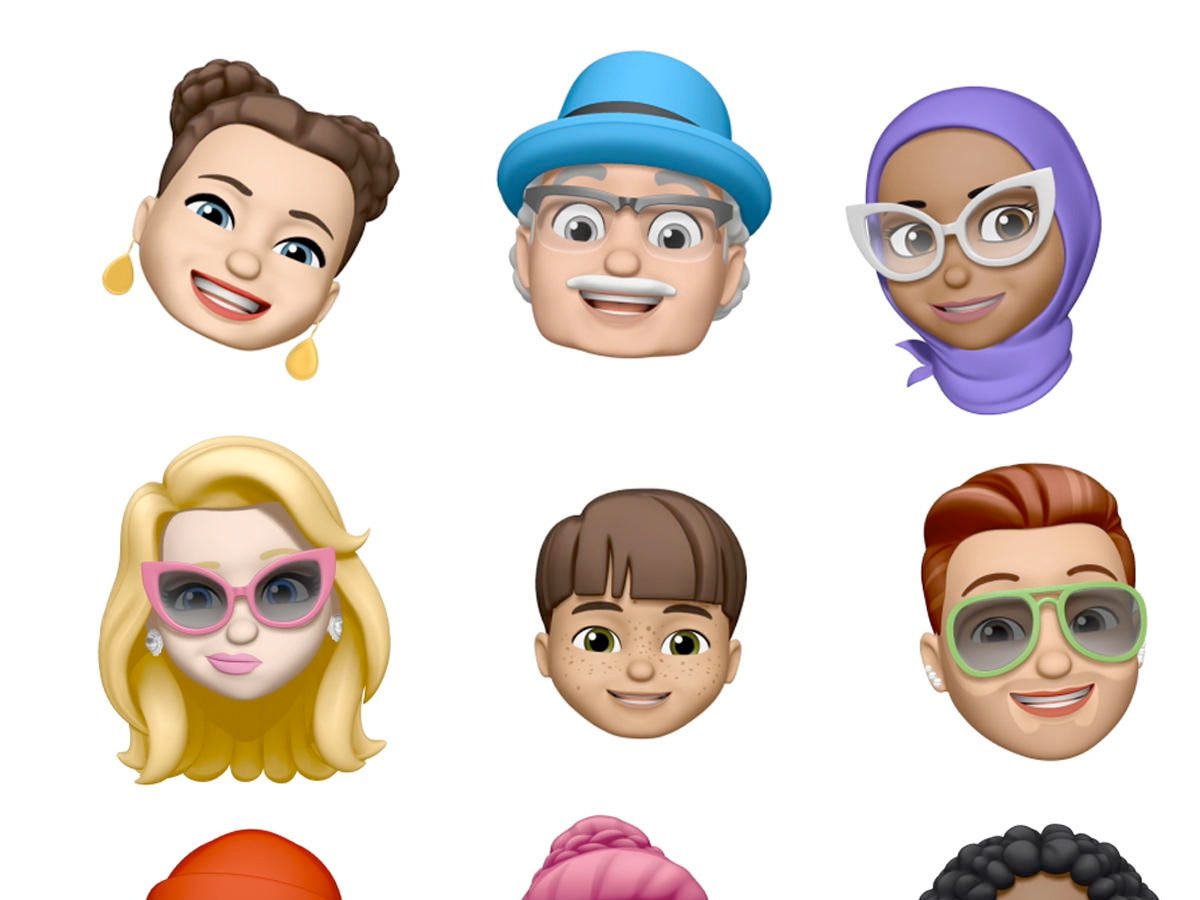 Apple fans can, at times, oversell the benefits of the iPhone ecosystem. However, there are some things it does better than anyone else. And some are pure silly fun. Apple introduced Animojis alongside the iPhone X in 2017.
These are "augmented reality" emojis that take on the movements of your face. They talk when you do. They stick their tongue out when you do, and so on. Animojis reached new heights with iOS 12, levelling-up Pokemon-like into Memojis.
These are Animojis you create to look like you. Or a friend. You can create little Memoji videos and send them over iMessage, or post them on a social network. Samsung and Huawei have had a go at their own versions. But they're not a patch on Apple's.
The one issue is you need a recent iPhone to use Animojis and Memojis. They use special front camera hardware only found in the iPhone X, iPhone XS and iPhone XR.
iPhones now let you get healthy with your phone use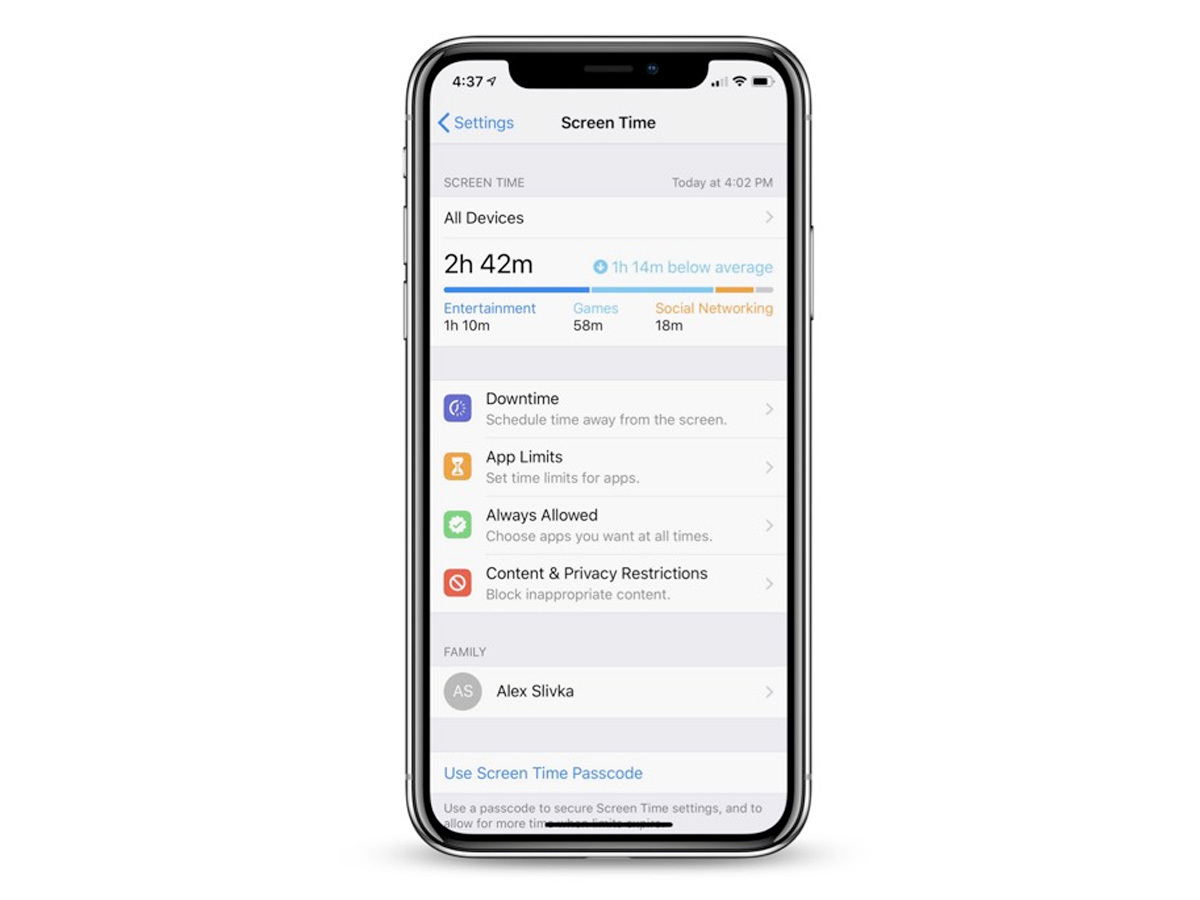 News flash: spending all day glued to social media isn't good for your productivity, your head or your battery life. iOS 12 added a feature called Screen Time that lets you keep your phone use in check.
Google's about to plug this into Android, but if you're just moving over now, you probably haven't seen a feature like this before. Screen Time sits in the Settings menu. Each day you can look at a visual breakdown of the time you spend gaming, using social networks and entertainment apps.
It's the sort of feature you might look at once every few months, right? You can get more active with this wellbeing stuff too, though. iOS 12 lets you set daily time limits for each app, to remind you: yes, you really have spent two hours today just scrolling through Facebook or Instagram.
A feature called Downtime also restricts access to all but a few pre-selected apps during certain times, to help wean yourself off watching YouTube or Netflix in bed, way into the small hours.
If you've had your fill of apple and you're looking to switch to Android instead, you can check out our handy guide here.