EVERYTHING you need to know about the Apple iPhone 6 and 6 Plus
Read the ultimate A-Z encyclopedia of Apple's flagship smartphones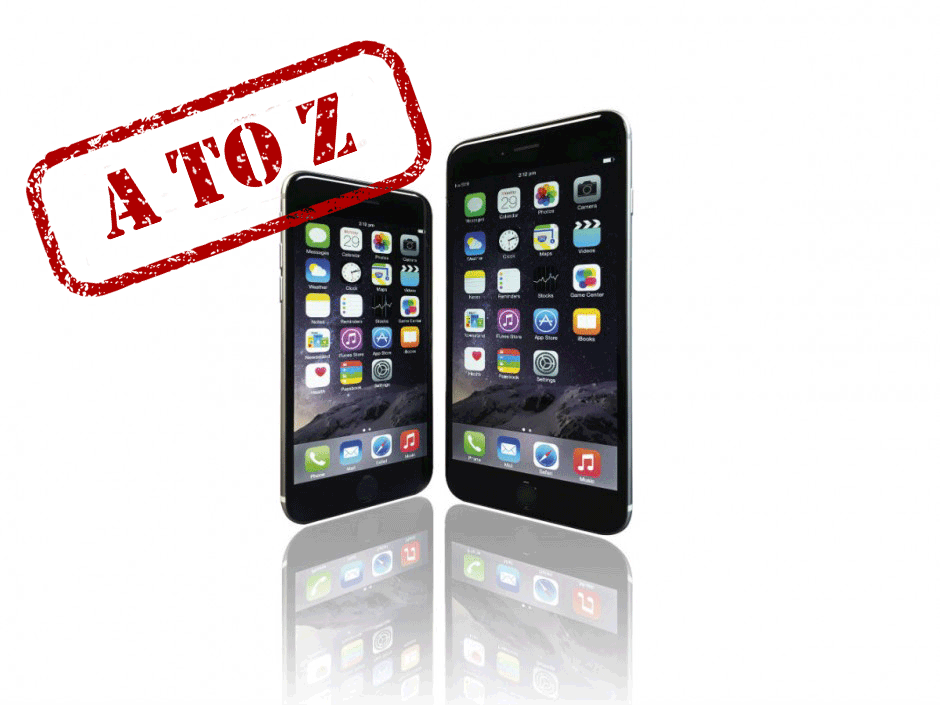 Forget tangerines and bouncy balls, these days Santa's more likely to leave a shiny new iPhone in your Christmas stocking.
And if you're one of the lucky ones to have unwrapped one of Apple's latest smartphones today, we bet there's plenty you don't know about your iPhone 6 or 6 Plus.
Fortunately, that's where we come in – with our full A to Z listing of what makes the new iPhones tick.
READ MORE: Apple iPhone 6 review
A is for…
A8 Processor
Faster and more powerful barely explains what the A8 processor can do. It makes your apps load and run faster. It's also less power hungry, sucking up less juice (being 50% more efficient than the A7 chip on the iPhone 5s) while you bash highly detailed skulls on games running Metal, or watch high definition video. Its processing power is also borrowed by the iSight camera to produce stunning photos through advanced imaging features.
Accelerometer
The iPhone knows everything. It knows when you're skiving and walking less. There's a snitch called the accelerometer that tells on you to the Health app. Moral of the story – get an iPhone, use the accelerometer to track your movements, and lead a healthier lifestyle. Once you lose that extra weight and love handles, you'll truly thank the accelerometer.
B is for…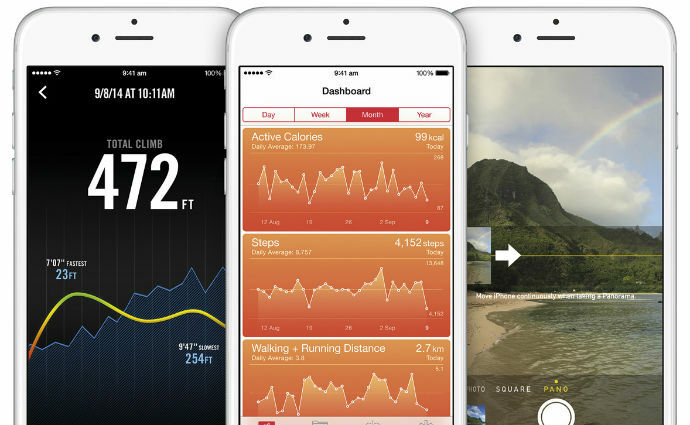 Barometer
The accelerometer isn't the only feature that'll help (or nag) you with your fitness regime. The barometer works concurrently with the former, measuring how high you've climbed and whether you need to take more steps to hit your goal for the day. Be glad that the iPhone doesn't have a part that gives you a shock when you're underachieving.
Battery
Despite the larger, higher resolution screens and bump in specs, the new iPhones promise better battery life. You can expect around 11 hours of continuous video playback on the 6, while the 6 Plus goes up to 14 hours. And we've gotten over a day and a half on our review units with heavy usage to back up those claims too.
With iOS 8, you can now also see which apps are draining the most battery from Settings. You can't actually do anything in there though, it's just knowledge for you to make usage adjustments.
Bluetooth LE
The presence of Bluetooth 4.0 Low Energy means that your Bluetooth streaming, AirDrop transfers, or iBeacon interactions are faster and use less energy. That'll result in better battery life. It'll only make a difference if the device you're connecting to has Bluetooth LE too, of course.
Bendgate
We've all read reports of the iPhone 6 Plus warping in users' pockets. Someone even made a viral video of himself damaging one pretty badly by bending it with his bare hands. However, Apple has come out to say that official complaints on the iPhone 6 bending are less than 10. Consumer Reports also released their findings that the iPhone 6 and 6 Plus are actually pretty resilient. From our experience so far, no such problem exists with regular use.
C is for…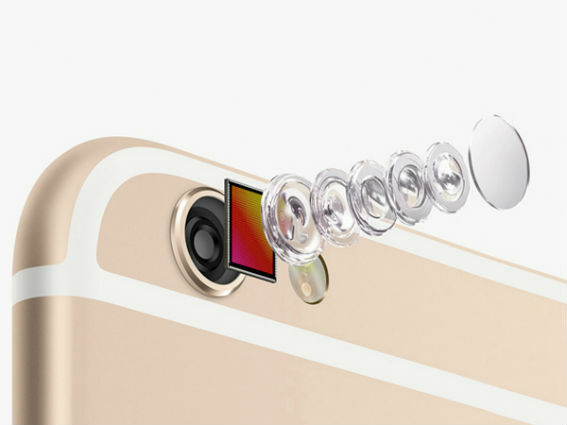 Camera App
The great thing about the iPhone camera is that it's so easy to use and takes great shots almost every single time. And with the latest update, you can capture even slower slow-motion videos at 240fps, perfect for more epic shots in all their fluid glory.
If you're looking for something even more cinematic, time-lapse videos should do the trick. Just press the record button and your camera will do all the hard processing work for you. The only thing you have to worry about is your battery running out before you get all the footage needed.
As for stills, you now get exposure controls in real time. Taking a photo or a video and tapping the screen (just like you would normally focus) will turn up a little sun icon. Tapping it will bring up a slider that you can use to adjust exposure up to four f-stops lighter or darker to get your desired image.
Landscape shots are also better than ever, with 43MP Panoramas and better exposure adjustments so they emerge as one seamless stitch. Sunset at the Grand Canyon? No problem for this smart shooter, even with the tricky shadows.
Campus
Whenever you see mentions of Cupertino in anything related to Apple, they're talking about the Apple Campus, their corporate headquarters at 1 Infinite Loop in Cupertino, California. It currently occupies around 850,000 square feet, with the company even leasing an additional 3.3m square feet of office space in the city itself to accommodate all its employees.
Continuity
Reap the benefits of having an entire suite of iThings with this seamless feature (provided you also have iOS 8 and OS X Yosemite). Hear a call coming in, but your iPhone's nowhere near you while you're working on your Mac or iPad? Just answer it directly (or reject it) on your other devices so long as your iOS 8-running iPhone is on the same Wi-Fi network. You can also message contacts directly from your iThings without rummaging through your belongings for your iPhone.
It's not just about calls and texts either. Handoff is a feature that allows you to continue working across iThings on iOS 8 native apps such as Keynote, Pages, and Numbers. This is perfect if you need to be on the move without losing any of your work or going through the tedious process of downloading and uploading again. Works for Safari browsing and composing in Mail too.
Craig Federighi
As Apple's senior vice president of Software Engineering, Federighi was the man responsible for developing iOS 8. That's why he's usually the guy to demonstrate new functions on the latest iOS versions during Apple's keynotes.
D is for…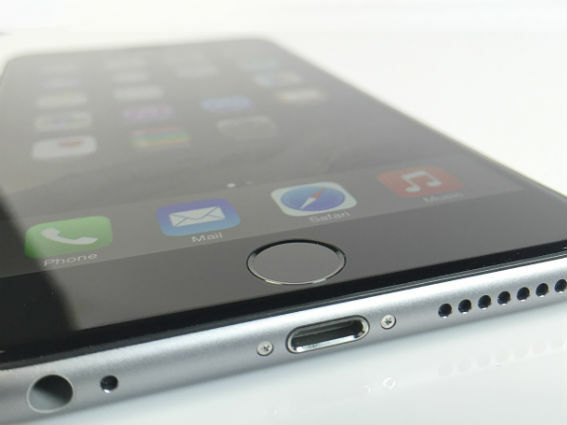 Design
After a few minor tweaks between the iPhone 5 and the 5s, people wanted some change – and change is what they got with the design of the new iPhones. Besides the obvious growth in screen size (from 4in to 4.7in), the iPhone 6 sports a matte all-metal rounded back, with glass that curves to meet the edges on the front for a smooth, continuous form. A huge difference from the flat, sharp angles on the 5s.
The size difference is even more obvious on the iPhone 6 Plus. It's 5.5in as compared to the 4in iPhone 5s – by far, the biggest of any iPhone. But besides the size and thickness, most of the design elements we mention above are the same across the newly launched units.
As for thickness, the iPhone 6 has a thin 6.9mm profile, while the 6 Plus' sits at 7.1mm. They're both considerably skinnier than their 7.5mm predecessor, despite packing a lot more power. There's one other big design change – the lens on the iPhone 6 and 6 Plus protrudes from the phone.
E is for…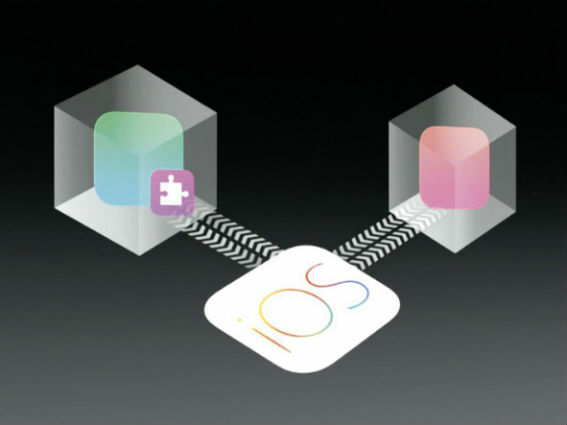 Eddy Cue
Another familiar face on stage in Apple's keynotes, Cue is the senior vice president of Internet Software and Services. This means he's the one who takes care of – and the one who talks about – the iTunes Store, the App Store, the iBookstore, Siri, Apple Maps, and iCloud.
Extensibility
iOS has customarily been a closed system, but it's recently opened up to developers for deeper integration with third-party apps. This means you can access features from other apps on Apple's native apps, and vice versa.
It also means you've got more options on where to share your content via the Share sheet, which used to only contain certain social media networks. Documents can also be opened, shared, and edited more easily between different apps, so working on your iOS device just got a lot more convenient. You could even edit your pictures straight from your Photos app with third-party editing tools.
F is for…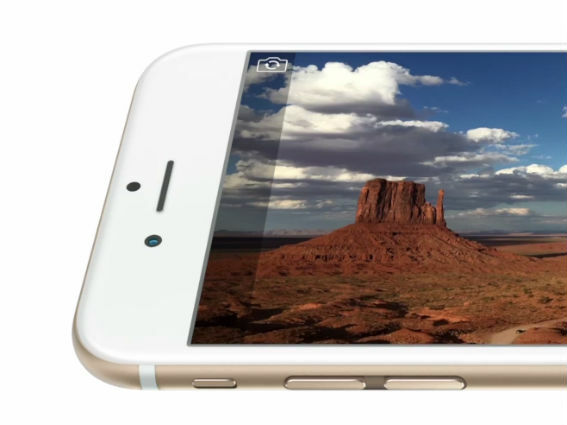 FaceTime HD Camera
The FaceTime camera no longer plays second fiddle to the iSight camera, and deserves its own space in our iPhone alphabet. With the substantial upgrades applied to the front-facing camera, you can be sure selfies are going to be an even bigger part of your new iPhone experience.
It takes better photos, thanks to the improved camera capturing up to 81% more light, and is also better at detecting where your face is. You'll never be out of focus when taking a selfie or FaceTiming with someone halfway across the world. It also does burst shots (10 per second) to capture your best moments. Don't worry, deleting the unflattering ones can be done with just a few taps. No-one needs to know that those exist.
Family Sharing
You no longer have to spend extra if all members of your family are participating in a Candy Crush-off. Up to six in the family can share apps and paid content with one payment option without sharing accounts. This sharing also works for photo albums, calendars and even location tracking so you can keep tabs on your kids in more than one way.
G is for…
Gyroscope
Living in a three-dimensional space means the iPhone needs a gyroscope to measure the axis you're walking in. Short of giving you a science lecture, the gyroscope lets you take ridiculously long (and beautiful) panoramic shots. It's also the reason you can spot excited gamers moving their phones while playing motion-sensitive games on their iPhones.
H is for…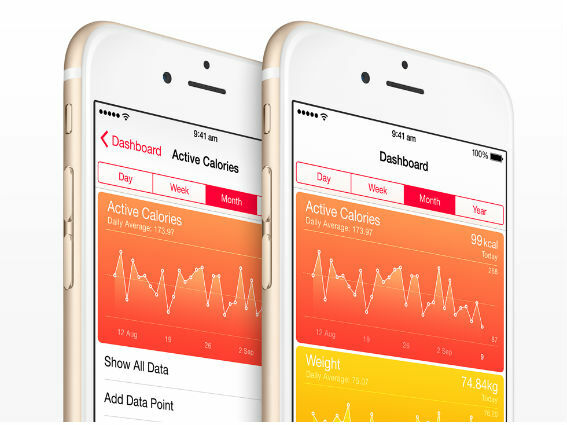 Health
New app alert! This new dashboard uses Apple's Healthkit to compile info from your health-related apps, displaying it in a simple yet comprehensive way. What's more, data recorded on one app will then be fed to all others, including how many steps you've taken, flights of stairs climbed, calorie intake, and distance covered. Especially useful is the medical card with information such as allergies and blood type, which is available in case of emergencies straight from the lock screen.
HomeKit
Apple's preparing for the future Internet of Things with the iPhone 6, including HomeKit in iOS 8 to connect with devices on the same Wi-Fi network. By establishing a common protocol for these devices to connect securely with iOS 8, they're paving the way for potential future Apple-connected homes. Soon, you may just be able to switch off your lights, turn on the aircon, or even unlock the door straight from your device.
Try these 3 HealthKit-enabled apps
I is for…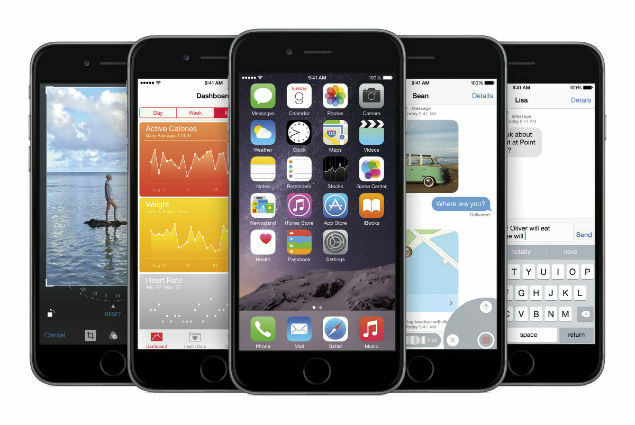 iCloud Drive
On the surface, iCloud Drive is like any other cloud storage system. But it's more than that. Edit a document on your iPhone, go to your Yosemite-enabled MacBook or even a compatible PC, and the same file will have been updated with your changes. This continuation extends to apps that support iCloud Drive too.
Is it secure? It's all about two-factor authentication, where a separate code sent to your iPhone adds another layer to secure your iCloud Drive.
You'll be glad to know it's a lot cheaper now too – iCloud Drive starts from £0.79 per month for 20GB, and goes up to £15 per month for 1TB of online storage space.
iOS 8
The latest update to the system might not seem like much at first compared to iOS 7, but take your time to explore and the many nuances of the new OS will reveal themselves to you. Basically, Apple's provided developers with Swift, a whole new programming language, and deeper access to iOS 8 than ever before. You'll see the new features at work throughout this feature.
READ MORE: Apple iOS 8 review
iSight Camera
At 8MP, the iSight camera still manages to best most smartphone cameras in the market, showing just how little megapixels count in taking great images. The new sensor now comes with f/2.2 aperture, 1.5 micron pixels, and a new technology called Focus Pixels, leading to blazing-fast AF. Face detection is also more intelligent, meaning your best shots from burst mode are less likely to have you looking all squinty eyed.
There's one major difference between the two iPhone 6 models though; the iPhone 6 uses digital image stabilisation while the iPhone 6 Plus has optical image stabilisation. The latter is more effective for taking clear shots in low light, as it works with the A8 chip and M8 motion coprocessor to compensate for any shaky hand motions.
J is for…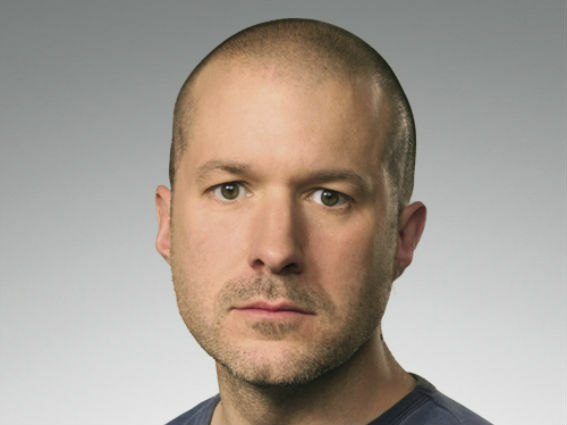 Jonathan Ive
Probably the most famous Apple executive other than Steve Jobs and Tim Cook. As Apple's senior vice president of Design, Jony Ive decides how all Apple products will look, feel, and be experienced. He also heads the Human Interface department. You're probably familiar with his work, since he's the man behind the iPhone, iPad, and MacBook Air.
K is for…
Keyboards
Third-party keyboards can now finally be used on iPhones running iOS 8. Prior to this, Apple didn't allow these on its smartphones, and it was a luxury only Android users had since 2007.
Get these third-party keyboards
L is for…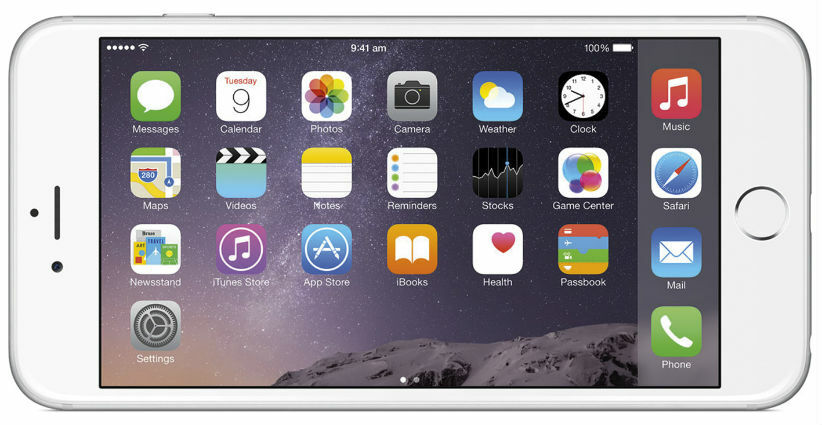 Landscape View
A landscape view for a bigger screen? Sure, that makes sense. But it's not just a simple rotation for the iPhone 6 Plus' user interface. Like the larger iPad, the landscape view presents a different user experience, such as more options popping up. It's not a feature found on the iPhone 6 though.
Tip: Landscape view doesn't only give you the split screen option in Mail and Messages, it also brings up new keys such as cut, copy, and bold.
LTE
Or 4G. Either way, though long-term evolution (LTE) plans are pricier than their 3G counterparts, it makes more sense to enjoy theoretical download speeds of 150Mbps. Assuming, of course, you get good 4G coverage in your area. The iPhone 6 also supports up to 20 4G LTE bands, meaning you can use it for high-level connectivity almost anywhere around the world.
M is for…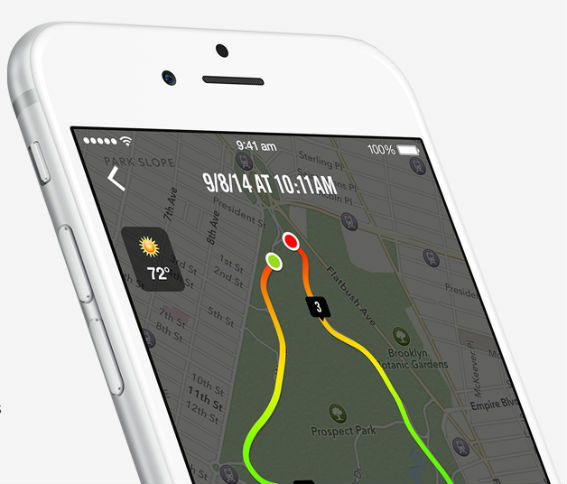 M8 motion coprocessor
Working in tandem with the A8 processor, this motion coprocessor dedicates its power to the accelerometer, compass, gyroscope and barometer. In layman terms, that gives you better battery life since games will put less stress on the A8 processor.
But the M8 motion coprocessor's true value is its constant monitoring of the various measurements taken by the phone. Its raw processing power allows it to distinguish the difference between a simple walk, a more intensive run or a cruise on your bicycle. All that, combined with the algorithms within the Health app, gives you a more accurate representation of your health status.
Mail
Apple's native email app now comes with new gestures for greater ease of use: swipe a message right to mark it as read/unread, swipe it partly to the left to flag it, or swipe completely from right to left to delete it altogether. You can even choose to swap the direction of the swipes if you're left-handed.
Another useful change is that now drafts are stored at the foot of the screen, meaning you can swap between them and other messages without having to go back to your draft messages box.
Maps
This feature needs no introduction – it was initially powered by Google data since its launch but iOS 6 took the reins in 2012. But there were so many problems, Tim Cook had to write a letter of apology to Apple users. It's come a long way since then; with iOS 8, there's now a night mode, a "Flyover City Tour (in Beta 2)" that lets you tour a city without the need for your fingers to navigate on screen, as well as the ability to sync directions with other devices.
Messages
The Messages app (if you still use it) now lets you mute or leave group conversations, record audio notes, and send multiple pictures or self-destructing videos with ease. These features only work with other Apple devices though.
Metal
A feature found in iOS 8 is "Metal" – a new tool for game developers to take advantage of the A7 and A8 processors. This means performance of games on iOS 8 will be top-notch – faster and more responsive. For example, graphics in a 3D game will perform up to 10 times faster with Metal.
Go Metal with these games
Modern Combat 5: Blackout (£2.49 / download Modern Combat 5: Blackout here)
Considered by many to be one of the best FPS games on iOS, Modern Combat 5 puts you back into your combat boots. Whether you're a team player or more of a solo G.I. Joe, epic console-worthy battles await you.
Epic Zen Garden (£free / download Epic Zen Garden here)
Less of a game and more of a zen experience, Epic Zen Garden pushes the graphic capabilities of the A8 processor to its limits. Interact with this realistic zen garden and watch the cherry blossoms swirl hypnotically between intense work meetings to bring down your blood pressure.
Beach Buggy Racing (£free / download Beach Buggy Racing here)
Go off-road in this crazy cartoon world of wacky rival drivers, cool buggies, monster trucks, and 12 different cinematic race tracks. Of course it's not just about speed – you also get to build up an arsenal of wild powerups such as Fireball and Oil Slick to leave your competition eating your dust.
N is for…
NFC
Near Field Connectivity has been around for years on Android phones already, letting users pair hardware, transfer data, or communicate with other devices with just one touch. However, Apple's only just introduced it on the iPhone 6 as one of the cornerstones of Apple Pay for wireless point-of-sale transactions. It's currently only usable with Apple Pay, which is kind of silly given its usefulness, but Apple just might open it up for use with third-party apps and accessories too.
Notifications
Tap on your notifications to interact with them directly in iOS 8. Reply to messages, reminders, and calendar invites, all without having to switch between apps.
O is for…
Optical Image Stabilisation
Only on the iPhone 6 Plus, you'll no longer get blurry images – no matter how excited you get snapping a celebrity. Much like a balancing act, the lens moves according to your movements and compensates for your shaky hands. In short? No more photos or videos in the style of The Blair Witch Project.
P is for…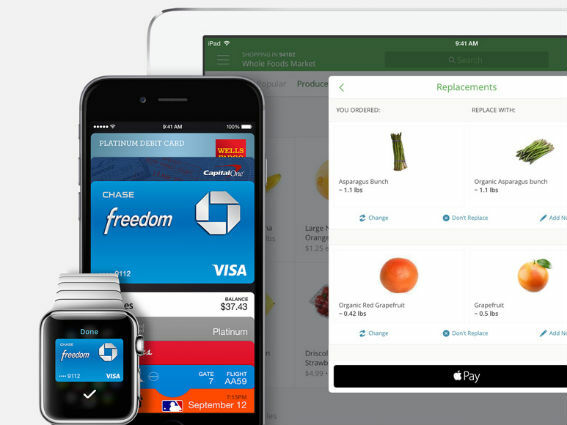 Pay
Android's been trying to popularise contactless mobile payments for years now with Google Wallet and NFC, but it seems Apple is set to seize the initiative with Apple Pay. By combining the iPhone 6's new NFC feature with a dedicated Secure Element chip and Touch ID, users can now pay for their physical or online purchases with a simple touch of the home button.
While Android phones need to be placed a certain way for NFC connectivity, Apple's iteration is much more organic and natural thanks to the design of their NFC antenna. All you have to do is hold the phone as you would normally near the merchant's reader. Apple Pay will then charge everything straight to your Visa, MasterCard, and American Express credit cards.
Apple Pay can soon be used at several major US retailer websites and hundreds of thousands of locations such as McDonald's outlets all around the US. Rumours are, we'll be getting it in the UK soon.
Philip Schiller
When Steve Jobs was on medical leave in the 2000s, and during the transition period before Tim Cook became CEO, senior vice president of Worldwide Marketing Philip Schiller was the main man for Apple at their keynotes. He's also been the one to present and introduce us to all of Apple's new products from iPhones to MacBooks.
Photos App
With the new features available on the Photos app, there's really no need for third-party editing ones. Tap on 'Edit' and you get to rejig your formerly askew photo or resize it in more aspect ratios than before. More significantly, you can now adjust degrees of Light, Colour and Black & White visually, so no complicated numbers for you to guess how your photo might look. And you can break that down even more in each of those categories. For example, tapping on Colour will pull up the elements of Saturation, Contrast, and Cast that you can tweak for that perfect shot.
Tip: The original photo is never discarded so you can layer tons of edits, experience a bout of regret, and start from scratch again.
Q is for…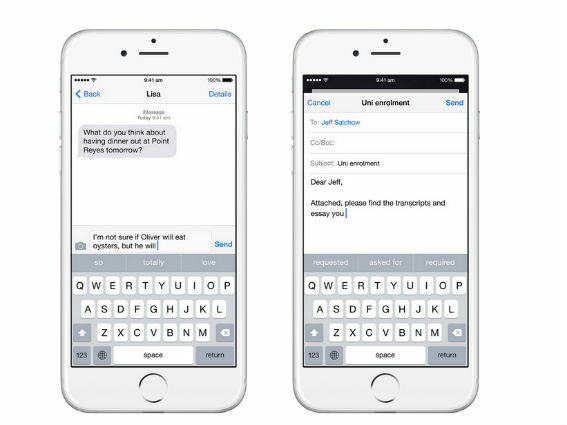 QuickType keyboard
Typing might "soon be a thing of the past", according to Apple, thanks to its QuickType keyboard. The iPhone 6 and 6 Plus come pre-installed with iOS 8, which uses this smart keyboard to tap word predictions and compose entire sentences based on your writing style and previous conversations. It's supposedly also smart enough to tweak the choice of words based on who you're talking to, and should make less Damn You, Auto Correct-worthy gaffes.
R is for…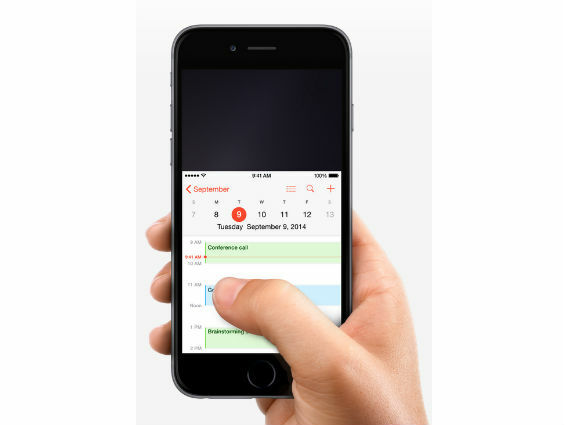 Reachability
Given the large size of the iPhone 6 Plus, Apple has sensibly built its user experience around one-handed usage.
Think the top-left icon is too far away for your thumb to reach? All you need to do is tap the home button twice and the interface will drop halfway down the screen. Just remember to enable it first by going to Settings > General > Accessibility. Then scroll to the bottom and find Reachability under Interaction. Enable the tab and you're all ready to reach.
Tip: If it's not working for you, it could be that you're double clicking and not tapping as instructed. Just light touches will do.
Retina HD display
It's all about the clarity and sharpness of the screen these days. Even though the iPhone 6's screen has only 326ppi (the same as the iPhone 5s), the 1334×750 display makes images seem closer to you at a wide range of viewing angles.
That's because Apple's used a special process utilising UV light to precisely calibrate and adjust the liquid crystals in the screen for optimal performance, resulting in brighter, clearer, and sharper images.
Building on this is the 401ppi iPhone 6 Plus with a full HD 1920×1080 screen. The higher resolution is very obvious, and it's by far the most impressive when compared to any of the older iPhone models.
S is for…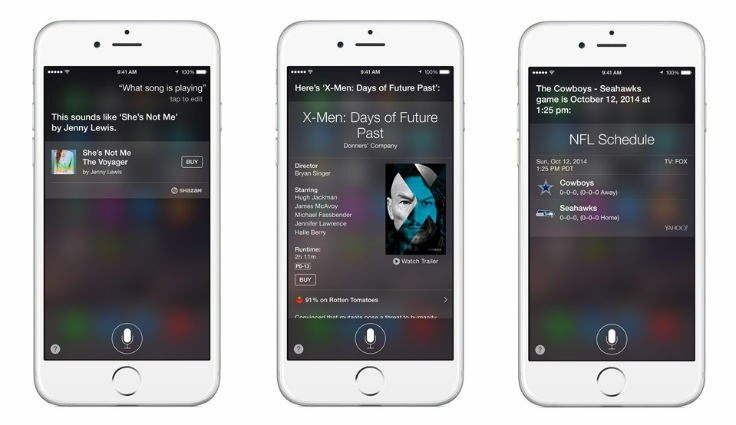 Safari
Besides being used for web browsing, you can also save pages for viewing on Safari, even when offline. Just save those pages to your Reading List. It gets synced to all your devices through iCloud too, so you can read something on your iPhone and continue on your MacBook when you get home. The app also now supports extensions like on Google Chrome.
Tip: You can also use Safari to instantly scan your credit card details. Just tap on "Scan Credit Card" on the payment page, and Safari will use your camera to capture your credit card details and automatically fill up the appropriate boxes.
Sixty-four (64)-bit architecture
Don't worry, we're not going to bore you to death with all the heavy tech talk. Just know that it's able to handle more complex apps. This means your future games might look even more realistic on the iPhone than any other devices. But until developers fully utilise its advantages, rest assured that it runs your good old games and apps just fine, perhaps even better.
T is for…
Tim Cook
Cook used to be the Chief Operating Officer, but now calls all the shots both as a member of Apple's Board of Directors and CEO of the company. Essentially, he's responsible for everything the company produces.
Touch ID
Both the iPhone 6 and the iPhone 6 Plus have Touch ID functionality. As with the iPhone 5s, this lets you simply rest a thumb or finger on the home button to unlock the phone or authenticate App Store purchases.
iOS 8 has also opened the feature up to be used with third-party apps, which is great for a general added layer of security. Don't worry about privacy though – your data is stored on your device's A8 chip, not on any internet servers, and developers can't access it either.
U is for…
User Experience
You'll definitely want to hold the iPhone 6, because it feels amazing and wholly premium. The curves make it superbly comfortable in use despite its increased size, while its thin profile also helps. On the downside, the camera lens does protrude from the phone's case, which may not please everyone, while the distinctive light-coloured lines on the back at top and bottom won't be to all tastes either. The latter, at least, are present for practical as well as aesthetic reasons: with a metal-backed phone it's hard to scoot the signal in and out, and the flush rubberised lines sort this.
The iPhone 6 Plus, meanwhile, will undoubtedly be too big for some hands. That said, the combination of its super-thin body and smooth metal build make it easier to hold and use than you might expect. Plus, it offers a few advantages over the iPhone 6, namely that bigger, higher-res screen and increased battery life
V is for…
Video
The iPhone's camera isn't just great at taking stills, it's also pretty genius at capturing motion at full HD 1080p. And if the videographer happens to be on the move as well, don't worry about jerky video. Thanks to cinematic video stabilisation and continuous autofocus, your moving shots will look silky smooth, especially when paired with the iPhone's image stabilisation.
Voice over LTE
You've been enjoying LTE data speeds, but did you know you're being dropped back to a 3G network during voice calls? Not anymore on the iPhone. Voice over LTE (VoLTE) is still in its early stages, but the launch of the iPhone 6 pushed telcos to introduce this high-quality call service. This also means you get to surf on LTE speeds while you're taking a call. Useful when you have to quickly grab a piece of info off the web while on a conference call.
You'll also enjoy another benefit – better battery life. Without the constant switch between a 3G and LTE network when you are between calls, your phone won't require as much effort or juice.
W is for…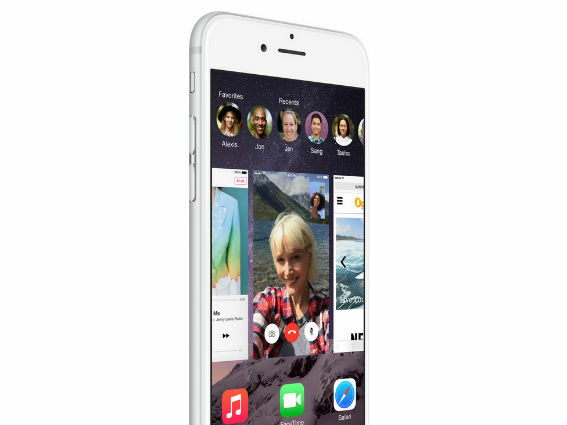 Weight
Considering the iPhone 6's 4.7in size, its weight comes in at only 129g. Comparatively, the iPhone 6 Plus weighs 172g regardless of its 5.5in frame. Seems pretty light for a mega-sized iPhone.
Wi-Fi
It's a given that a new model from Apple usually includes faster Wi-Fi speed. This is true for the iPhone 6 and iPhone 6 Plus, both of which support 802.11ac, which is 3x faster than regular Wi-Fi 802.11n. But again, you'll need to know there's a catch – supporting faster download speeds doesn't equate to getting it. You'll need a fast connection linked to your Wi-Fi network.
Wi-Fi calling
Did you know you can make a call over Wi-Fi? This is a lifesaver when your office Wi-Fi network is decent, but the area has poor cellular coverage. Even if you move out of Wi-Fi range, you won't have to worry about a disconnected call – the phone switches over to a cellular line seamlessly.
Widgets
On your Notification Centre is the Today page, where iOS 8 lets you add widgets for a quick summary of information from apps you've installed. To add a widget, simply swipe to the Today view in Notification Centre, tap on Edit, and enable any compatible apps on a list.
X is for…
X-tra Capacity
OK, you try finding something that starts with an X. Anyway, unlike previous iPhones Apple's decided to do away with the 32GB memory option, opting to just go from 16GB to 64GB then ending with a 128GB version.
Y is for…
You
Which one should you get, the 4.7in iPhone 6 or 5.5in iPhone 6 Plus? As with all things, it's all down to preference. We find the regular iPhone 6 to be the best in terms of all-round usability, and it's probably the perfect fit for comfortable usage too.
However, if you have large hands, need more productivity, or want a bigger display for enjoying games and video, then go with the iPhone 6 Plus. The screen is definitely worth the upgrade and subsequent tradeoff in portability. The optical image stabilisation on it is also a big plus point if you take a lot of photos and videos on the move.
Z is for…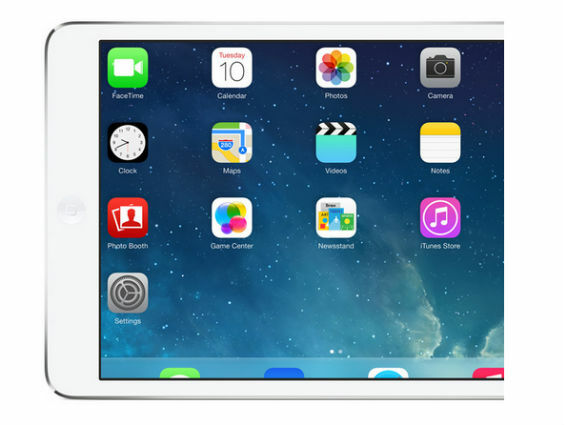 Zoom
Upon booting up your new iPhone 6 or 6 Plus, you'll be asked if you want your display in standard or zoomed view. As the word suggests, the latter is a closer look with larger icons and text.
Both devices in zoomed mode turn up pretty different results. The iPhone 6 displays as much content as that on the iPhone 5s, while the iPhone 6 Plus will display as much content as an unzoomed iPhone 6. It's up to you to decide if size or quantity is your priority.
Tip: It's a reversible change. If you wish to escape Zoomed view, all you have to do is go to Settings > Display & Brightness > View, and choose the other option.
[Words Elissa Loi, Hafizah Osman, Melvin Tang, Tein Hee Seow]
[Main image photography: Mark Teo]