The best smart TVs of 2016 – reviewed
Because you don't need to sell your kidneys to get a great HD telly
Dogs are great and all, but if we're being honest, TV is man's best friend.
You'll laugh together. You'll cry together. And, most importantly of all, TV won't ever leave a mess on your living room's carpet. So it's a big deal, so when it comes to buying a new one.
Even in this so-called age of 4K content, the vast majority of shows and movies you can watch are only available to watch Full HD, or 1080p as it's otherwise known.
What does this mean for you? There's plenty of life left in the humble HD smart TV. If you've only got £500 to spend on a new telebox, we've picked several sets that offer great picture quality, sound, and internet connectivity for all your Netflix needs.
Read on for the best smart TVs of 2016.
Jump to
Samsung UE48J6300 (£460)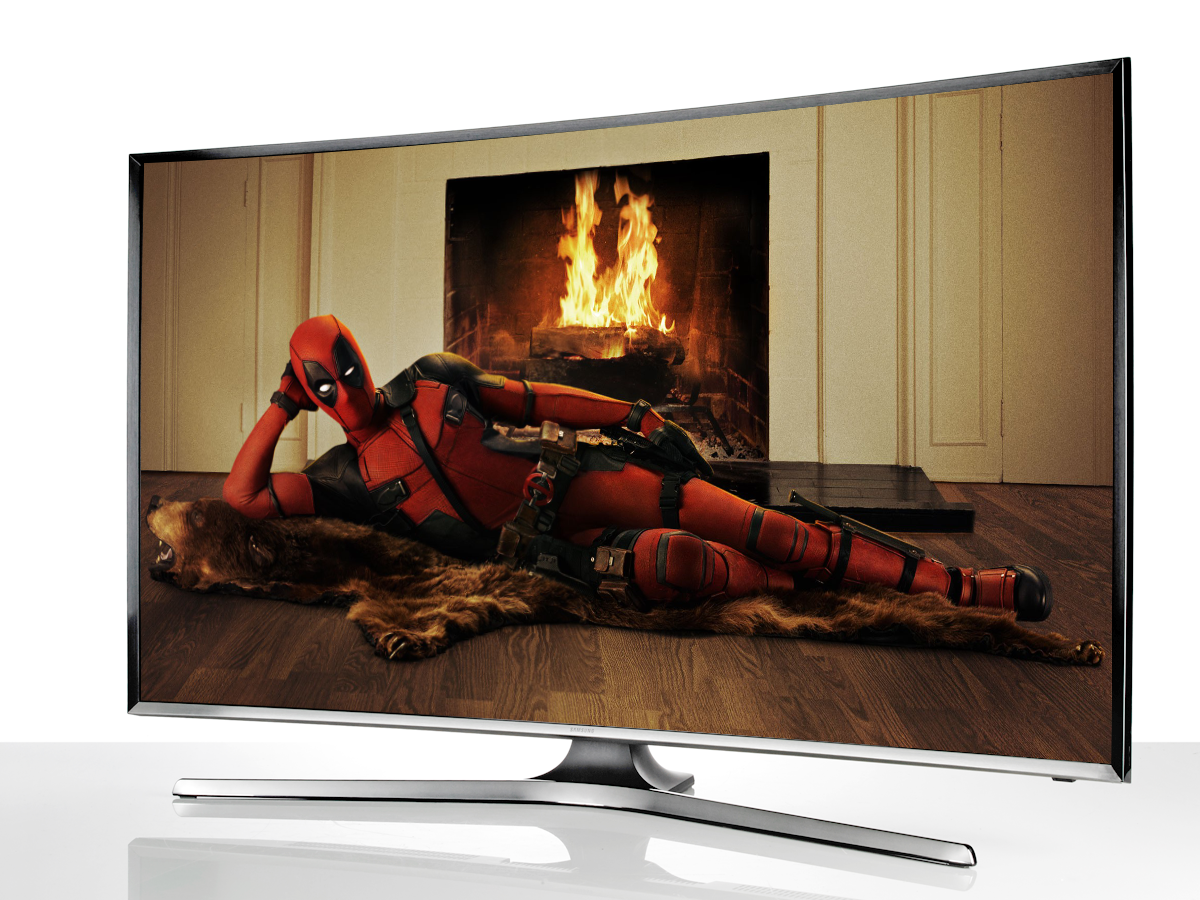 What's on?
Samsung put on a great show with its 2015 TV range, and the UE48J6300 is a big, fat finale that comes with added jazz hands.
Well, it's not that big. A 48in screen seems like the ideal size. You don't need to worry about spreading that 1080p resolution too thin. This set is compact enough not to dominate the average living room, but it's still big enough to dive into and get lost in there.
It's a lovely design. Walk around any TV showroom and this thing just stands out. A big curve tends to do that. Why is it curved? Nobody really knows. There's a bit of marketing blurb about eye ergonomics (which you could recite to baffled houseguests) but in general curved screens are supposed to be more immersive.
Whereas most curved screens tend to have super-thin OLED panels, this is a regular LED panel which means extra effort has gone into the bending process. It's a more prominent bend here than most curved models out there, giving it a distinct sci-fi vibe.
Factor in Samsung's shiny new smart interface and you'd almost believe this is a window to the future. Gone is the clunky smart 'hub' of old, replaced with a slick multitasking pop-up bar that lets you jump between apps and inputs as easily as changing channels.
Picture perfect?
Pretty much. Samsung has got so much right here that the only thing really worth criticising is the stand, which could be a little sturdier. There's a noticeable wobble if you nudge the screen, but then again we don't do that on a regular basis.
You'll forget all about that that once you start watching, because picture performance is stunning. It ticks all the boxes. Want great detail? No problem, it's a sharp image with crisp, delicately defined textures. There's none of the artificial sharpening artefacts you get with the super-eager processing you get on lesser TVs.
The colours have the right balance of vividness and subtlety, with nuanced shading that makes for a convincing picture. Then there's contrast: the Samsung has no problem juggling light and dark. It gets properly bright and dim when necessary, and at both extremes there is a good deal of detail.
The curve? If you're positioned way off to the sides, the exaggerated proportional distortions will drive you, um, round the bend. You want to sit fairly close to the centre. As long as you don't wander more than around 30 degrees from the centre, you'll enjoy an immersive picture and a good sense of depth without silly 3D glasses.
Buy the Samsung UE48J6300 here
Tech specs
Screen size: 48 inches, Dimensions: 69x108x31cm, HDMI ports: 4, USB ports: 3, Weight: 11kg
Panasonic TX-50CS520 (£470)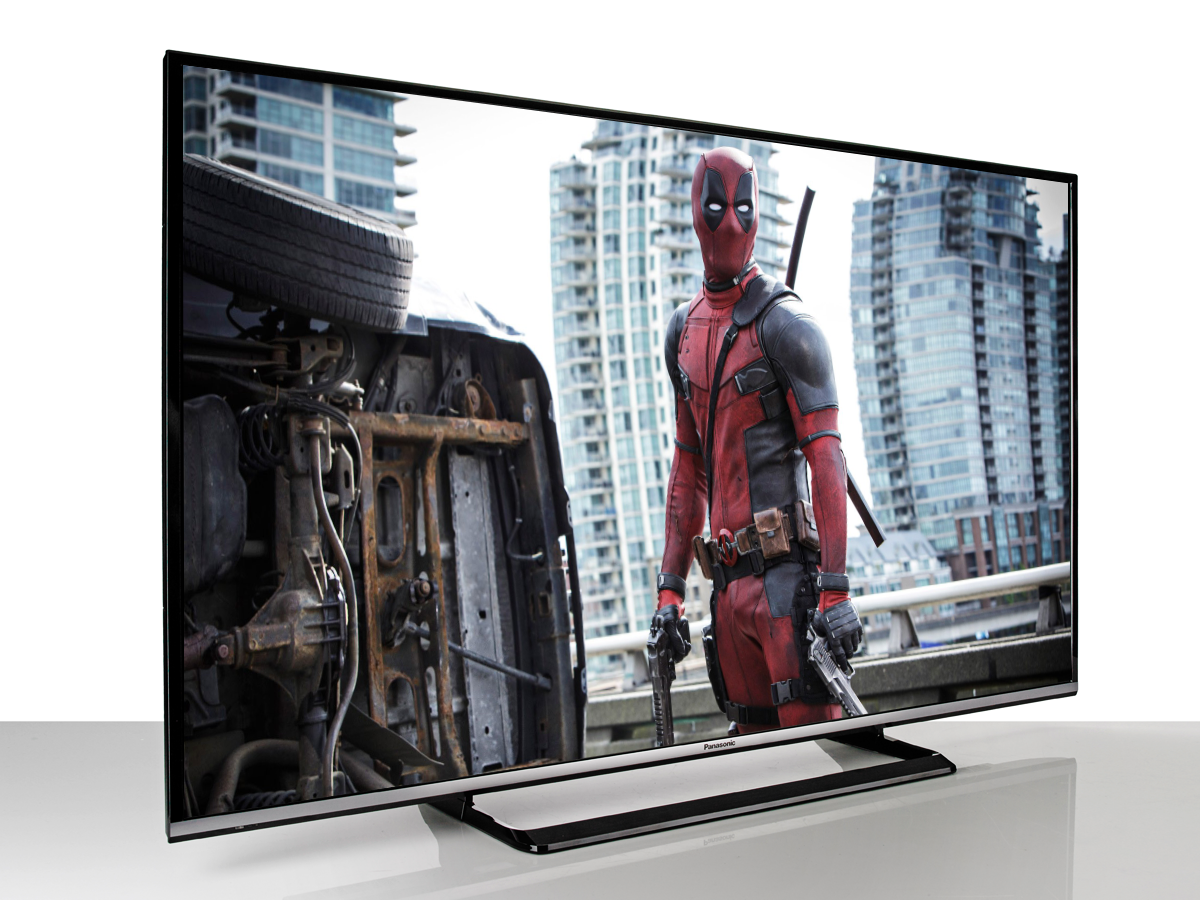 What's on?
Panasonic is back on form. The company has been a bit wobbly in recent years: its plasma tech was awesome and helped to dominate the market up until 2013. But then it stopped making plasma panels to focus on LCD production, and Korean rivals soon took the lead. Bad times.
Throughout 2015 there have been signs that Panasonic has clawed its way back to the top, and the TX-50CS520 is proof the aging Japanese giant still has mojo. This is easily one of the best Full HD TVs you can buy right now.
You can tell this thing means business just by looking at it. It's a no-nonsense design: slim and simple, with no interest in curves or anything so fancy. It just wants to stand there – with hardly any wobbling because that stand is serious – and make your 1080p pictures proud.
Picture quality is such a priority that Panasonic hasn't even messed with the system interface. What you get is the old 'My Home Screen' menu system introduced in 2013, which lets you build your very own landing page with weather widgets and whatnot.
There are only two HDMI ports at the back. It's hardly a deal breaker but these days you'd expect at least three. Samsung and Sony, meanwhile, offer four.
Picture perfect?
Panasonic has clearly focused on performance here, and it shows. This is a stunning picture that will have you questioning the £500 price tag. Contrast is superb. Properly bright, properly dark, and properly juggled. It's not quite what you'd get from Panny's plasma days, but it's clear some of that contrast expertise has rubbed off here.
It's not all black and white, of course, and the colours look great too. It's a rich palette, vivid enough to leap out and grab your attention without looking processed and exaggerated. In absolute terms it may not be the most true to life, but it sure is pretty.
Factor in the detail levels and Panasonic is really on to something. Everything is sharp and cleanly drawn. The picture is clear, with hardly any noise and sharpening artefacts.
That My Home Screen interface is a little disappointing. It was fine back in 2013 when everybody did home hubs, and admittedly there's something quite nice about deciding where to put things like you would do with a new bedside cabinet. But things have moved on. The Koreans these days are offering multitasking pop-up menu bars that don't kick you out of your show and drag you back to the home screen.
Tech specs
Screen size: 50 inches, Dimensions: 69x113x47cm, HDMI ports: 2, USB ports: 1, Weight: 15kg
Sony KDL-55W805C (£700)
What's on?
Sony's 2015 TV range has been a bit hit and miss. The KDL-55W805C is one of those hits, however. It's hard to argue with the value: a top-quality 55in Full HD screen for £850 (we've seen it for less, even) is nothing to be scoffed at.
It's also hard to argue with a pretty thing. Sony excels at the slim and slick, and this is a lovely example. While the curved Samsung gets all up in your face – "HEY! I'M A TV OVER HERE!" – the Sony's minimalist vibe just blends right in and looks effortlessly cool.
This isn't just a pretty face, though. Four HDMI inputs at the back mean this is one of the better-endowed TVs in the group. The Sony is the only one to use Google's Android TV platform, which is nice if you're a follower of the green robot.
The main thing is the ability to break out your smartphone and cast directly with apps like NOW TV. If you're not a fan of smartphone control, you also have the option of two remotes. One for pointing and clicking, the other for tapping/swiping/hurling at the wall – it's not all that useful.
Picture perfect?
The picture performance is a mixed bag, but good overall. Sony's greatest strength when it comes to TVs is its level of insight, and that's what you get here. It's a crisply drawn image bursting with fine detail.
Contrast is good, too. Some of the other 2015 Sony TVs really struggle in this area, but here you're treated to some luscious blacks. Colours, meanwhile, really pop. It's a vivid and vibrant viewing experience. Put on a Blu-ray of Mad Max: Fury Road and this TV really makes a meal of the film's saturation.
But? But it's not exactly subtle. You miss out on some of the more refined gradation in shading, some of which gets lost in the shadows. That palette, while exuberant, is not entirely natural. There's a slight yellow tint to the colour balance.
Then there's the matter of upscaling standard definition 480p content from a DVD. It's fine for the most part, but there is a noticeable amount of picture noise.
The interface is really good. Out of the box, the Android TV app offerings are a bit disappointing. But the latest app brings in integrated YouView, which means you get all of the UK's main catch-up apps. Netflix and Amazon mingle with BBC iPlayer and All 4 (formerly 4OD). Woohoo!
Tech specs
Screen size: 55 inches, Dimensions: 75x123x21cm, HDMI ports: 4, USB ports: 3, Weight: 18kg
Finlux 48FT3E242S-T (£400)
What's on?
You may not have heard of Finlux before. It's a Finnish-founded, Turkish-owned brand that currently has one rather lovely party trick: cheap TVs that are pretty good.
We tend to find them in supermarkets, as well as Amazon, eBay and its own website.
What you get here is a 48in Full HD screen with a handful of online smarts, all for £400. For that money and size you might expect a creaky plastic monstrosity, but no – it's actually rather nice. It looks quite presentable.
You get the slim bezel you would expect from the fancier alternatives, as well as a metal stand. Construction is sturdy too. Maybe they've cut back on the connections? Nope, you'll find three HDMI inputs and two USB ports – that's one more of each than the £500 Panasonic. Pretty good, Finlux.
The only thing that really feels a little 'budget' is the TV interface. It's a little on the sparse side, with a basic video apps selection of Netflix, Youtube and BBC iPlayer. Then there's the remote control, which is a bit awkward and unintuitive. Still, it's forgivable as long as the picture performance is up to scratch.
Picture perfect?
It is indeed up to scratch. A TV of this price has no business looking this accomplished. For the size and money, there's plenty of detail definition. The picture is clear, and edges are well defined without looking artificially sharpened.
The colours are bold and attractive. If you want a vibrant picture to show off, this will do nicely. There's even a good bit of contrast, with an admirable amount of texture to be found in shadows.
Is the Finlux capable of taking on the big names in outright image quality? No, and we wouldn't expect it to. Compared to the Samsung, its colours seem less natural. The Finlux isn't particularly skilled at handling blues and greens. The Panasonic, meanwhile, is more nuanced with contrast.
It's not the brightest screen, either. Even with the backlight turned up, the brightest areas – lamps, gunfire – are a little too subdued to give you the intensity you need. Upscaling is good, though. There is a lot less noise than we'd expect. There's 3D too if you feel the need. This is an active 3D TV and it comes with two pairs of glasses.
Fundamentally, this Finlux is a success – just don't expect miracles.
Tech specs
Screen size: 48 inches, Dimensions: 72x108x22cm, HDMI ports: 3, USB ports: 2, Weight: 16kg
The Best Smart tvs of 2016 – verdict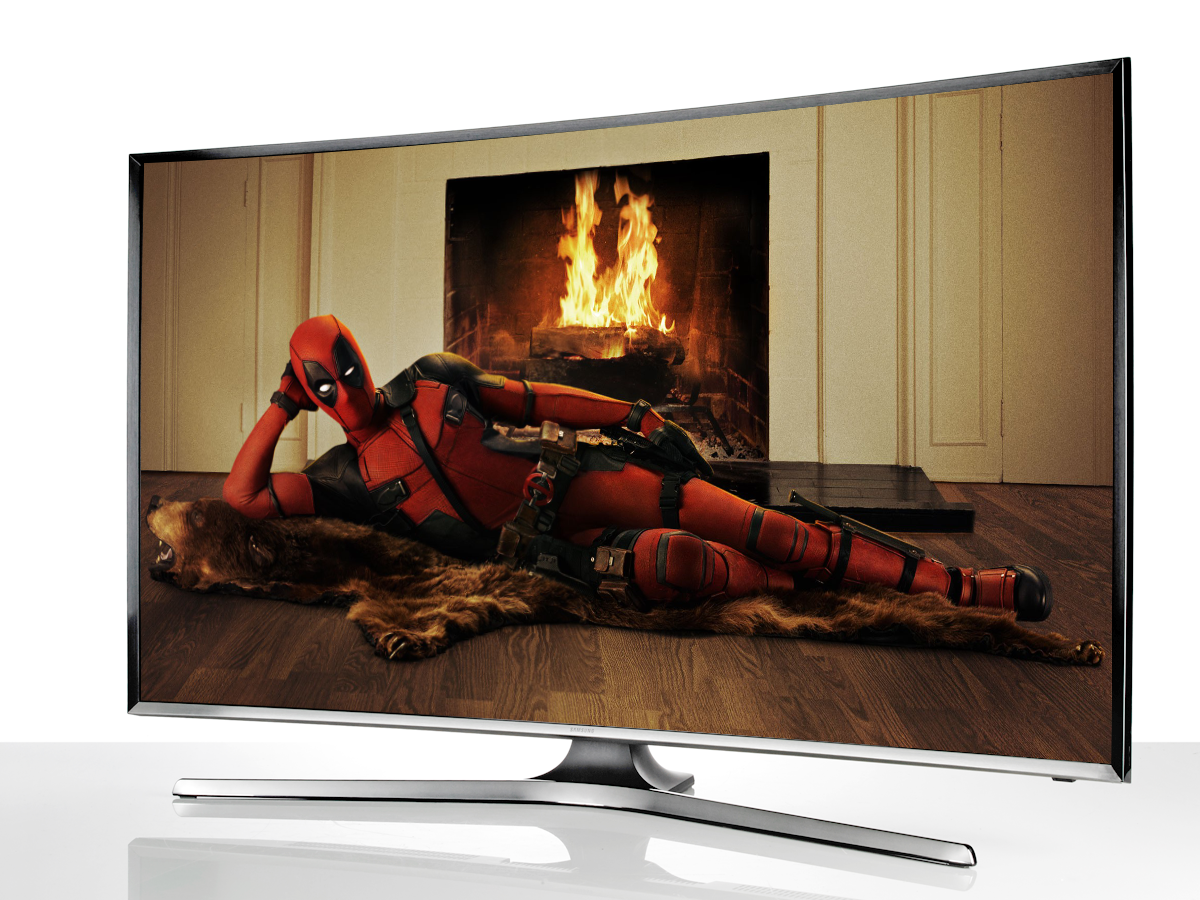 This one comes down to the Samsung UE48J6300 and the Panasonic TX-50CS520, but we reckon the Samsung just edges it. It's more of an all-rounder with a stunning picture, plenty of connections and a good smart interface. It was a close one, though.
That Panasonic is seriously impressive if your priority is outright picture performance. The Sony KDL-55W805C, meanwhile, offers size and plenty of features. It's definitely one to consider if you're less fussed about image quality.
Then there's the Finlux, outclassed in this company but it has the advantage of price. If you want big-screen thrills on a budget, it's well worth checking out.
Jump to