Apple Watch Series 7: everything we know so far
Many people consider seven to be a number of great importance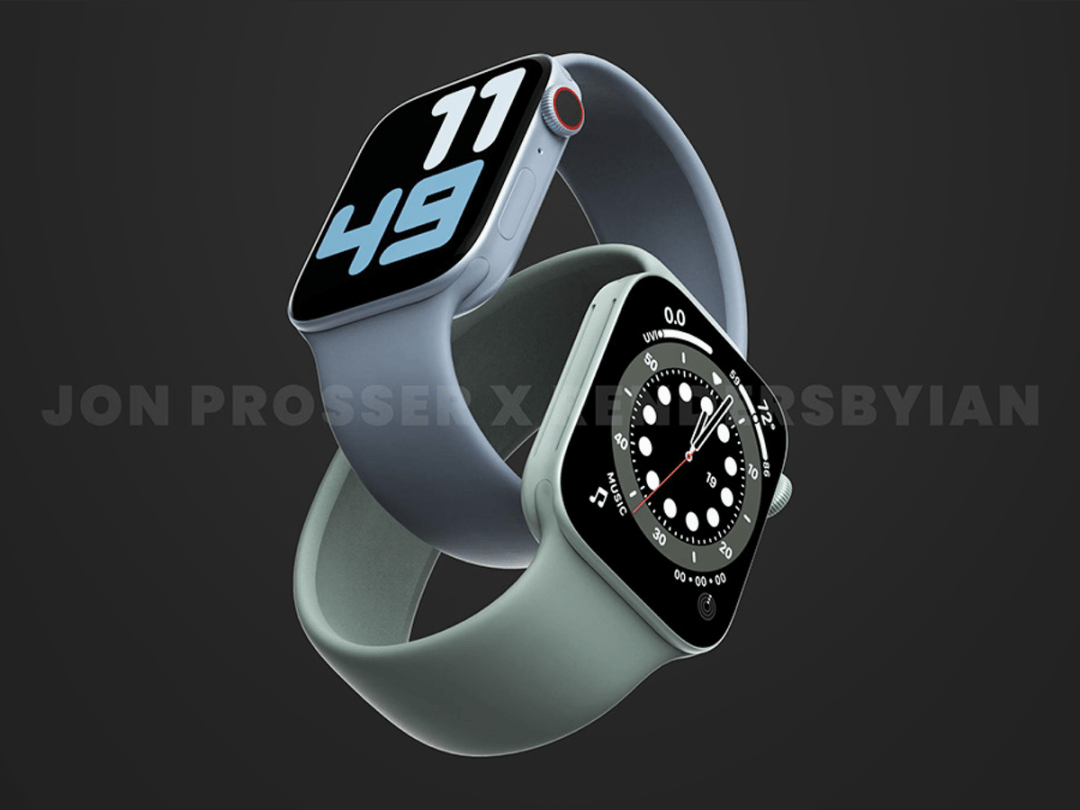 Update: The Apple Watch Series 7 has now been launched, with a release date still to be confirmed. 
Many people consider seven to be a number of great importance. A lucky digit capable of changing fates and perhaps even altering the course of history. Will that adage prove true for Apple when it finally gets around to launching the Apple Watch Series 7?
Unfortunately, we don't have Mystic Meg on speed dial, so we can't answer that question just yet. 
What we can do is fill you in on some of the rumoured new features that will reportedly be heading to the Apple Watch Series 7, along with a few modest requests of our own. After that, we'll leave it to you to decide whether these rumoured new additions would make the Apple Watch Series 7 an essential upgrade or one purely for the Apple diehards.
Additional words by Chris Rowlands
Render source: Jon Prosser/Ian Zelbo
Coming soon…
Eager to upgrade your Apple wristwear? You won't have long to wait: Apple has dispatched invites to an event on 14 September, titled 'California streaming'. Unless that label is hinting exclusively at an 8K Apple TV, we should see the Apple Watch Series 7 break cover next Tuesday.
Also believed to be arriving soon is the new iPhone 13 range plus the AirPods 3, as well as an updated MacBook and refreshed iPads. What we don't know is whether those will all be seen at the same event: according to a number of industry insiders, Apple may host multiple launches throughout the month.
Whatever arrives on 14 September, the invite confirms it will follow last year's unveiling as an all-virtual affair, with no audience in attendance. It's set to broadcast live from Apple Park in Cupertino on YouTube and other platforms, with the stream starting at 6pm UK time.
While the big reveal is penned for next week, early buyers could be waiting a while to actually receive their ticker. Sources suggest that supply chain issues related to chip and capacitor shortages could mean the Series 7 is only available in limited quantities at launch.
A bold redesign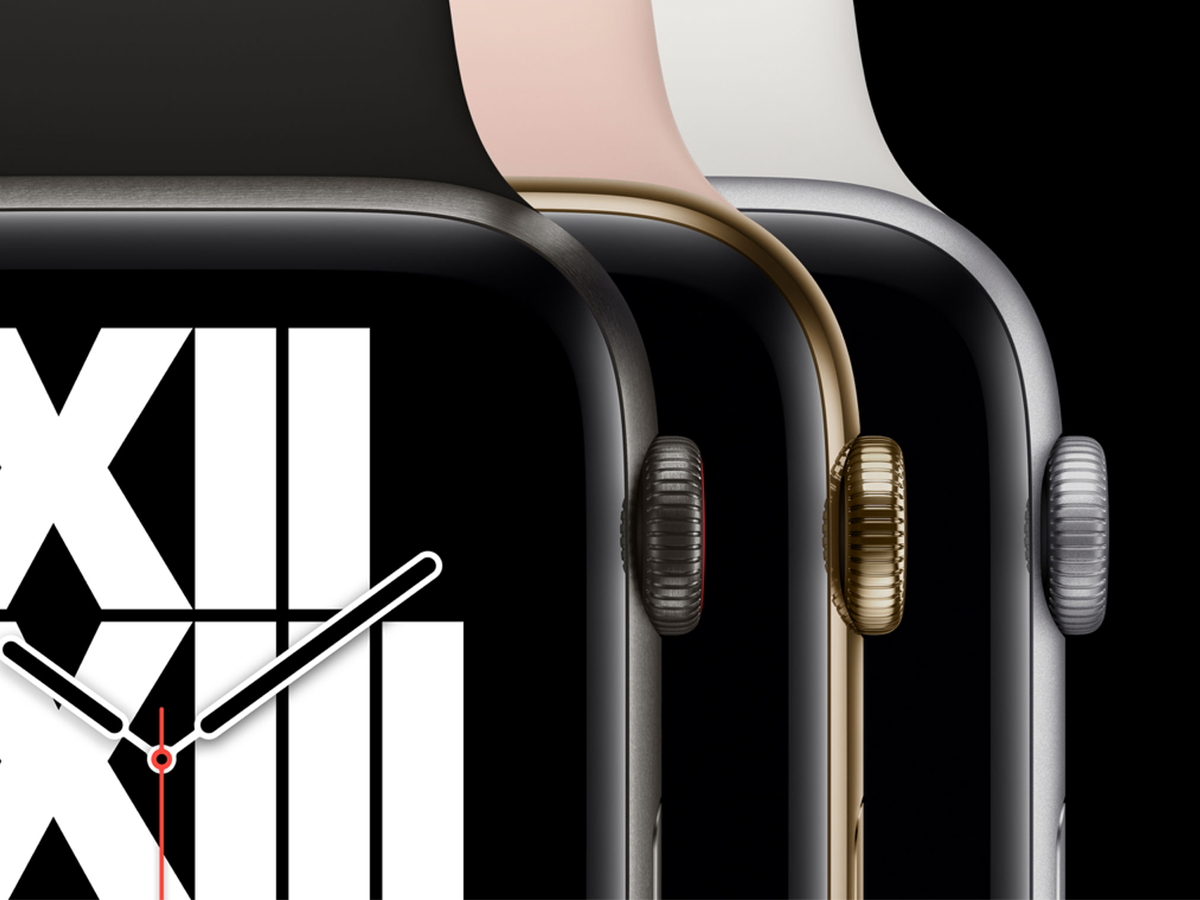 Apple has taken an 'if it ain't broke' approach to its Watch design over the years, quietly tweaking and refining the rounded rectangle face that's become so iconic. From a marketing standpoint, that makes perfect sense. The Apple Watch is instantly recognisable (and has acquired more than its fair share of imitators as a result, including the Oppo Watch) – but we think it's time for a more comprehensive revamp.
While Apple is unlikely to completely ditch the classic Watch look, there's a weight of evidence to suggest it will follow the iPhone 12 and recently redesigned iMac and ship with flatter aluminium sides. This retro-futuristic approach harks back to Apple devices of old, aping favourites like the iPhone 5 while also adding a little je ne sais quoi with the help of vibrant pastel colour options.
The closer we get to the Series 7's expected September launch, the more and more likely this bolder redesign looks. It would certainly create consistency across Apple's product range, as well as keeping Apple's flagship wearable fresh and relevant, while still retaining its established style cues.
As for the display, rumours suggest we could see the Series 7 ship with substantially slimmer bezels, plus a slightly squarer face. Screen size itself could grow slightly as a result; while we wouldn't expect to see a major increase over the diagonal dimensions seen on the Series 6, even a marginal expansion could add valuable touchscreen real estate – and make room for more vibrant faces (see below).
A thinner frame should also give the updated Watch a lighter, more streamlined look. And there's talk of Apple deploying a new lamination technique for the Watch Series 7, which will make the display panel appear closer to the glass surface.
How much will the Apple Watch Series 7 cost?
The Apple Watch Series 6 starts at £379, which is less than the Series 5 cost in its heyday (it hit shelves at £399). We wouldn't expect the price to drop any further for the Series 7. In fact, most industry analysts expect prices to remain the same. That would mean £379 for the 40mm version without a cellular connection, topping out at £509 for the 44mm edition with cellular.
Power to the people
The Apple Watch Series 6 features an 'all-day' battery lasting up to 18 hours and will hit 80% capacity after just 1.5 hours on charge. Now, fair play to Apple, that's not too shabby, but we think the company can do even better. In fact, it probably needs to do better at this point if it really wants the Apple Watch to fulfil its potential as a truly multi-purpose smartwatch.
As it stands, anybody who uses their Apple Watch around the clock will find the intelligent timepiece doesn't quite go the distance. Sleep tracking was a welcome addition when it launched last year, but actually using the feature makes keeping your Apple Watch full of juice a fine balancing act. With that in mind, we're hoping Apple can find a way to give the Series 7 a new lease on life with improved fast-charging and a bigger battery.
The latter could well arrive courtesy of a more compact chipset. Several sources speculate that the Series 7 will ship with a double-sided processor which occupies significantly less space than the chip seen in the current Apple Watch. If true, this would release room inside the case for extra cell size – so we might finally see capacity pass 300mAh across all models.
That chip is also likely to be beefier than anything that's gone before. Apple has always updated the processor inside its Watches with each new generation, although whether performance improvements are noticeable tends to depend on the software tweaks that arrive at the same time. The chip is also expected to carry more efficient ultrawideband connectivity, for slicker smart home and AirTag interactions.
Deeper sleep tracking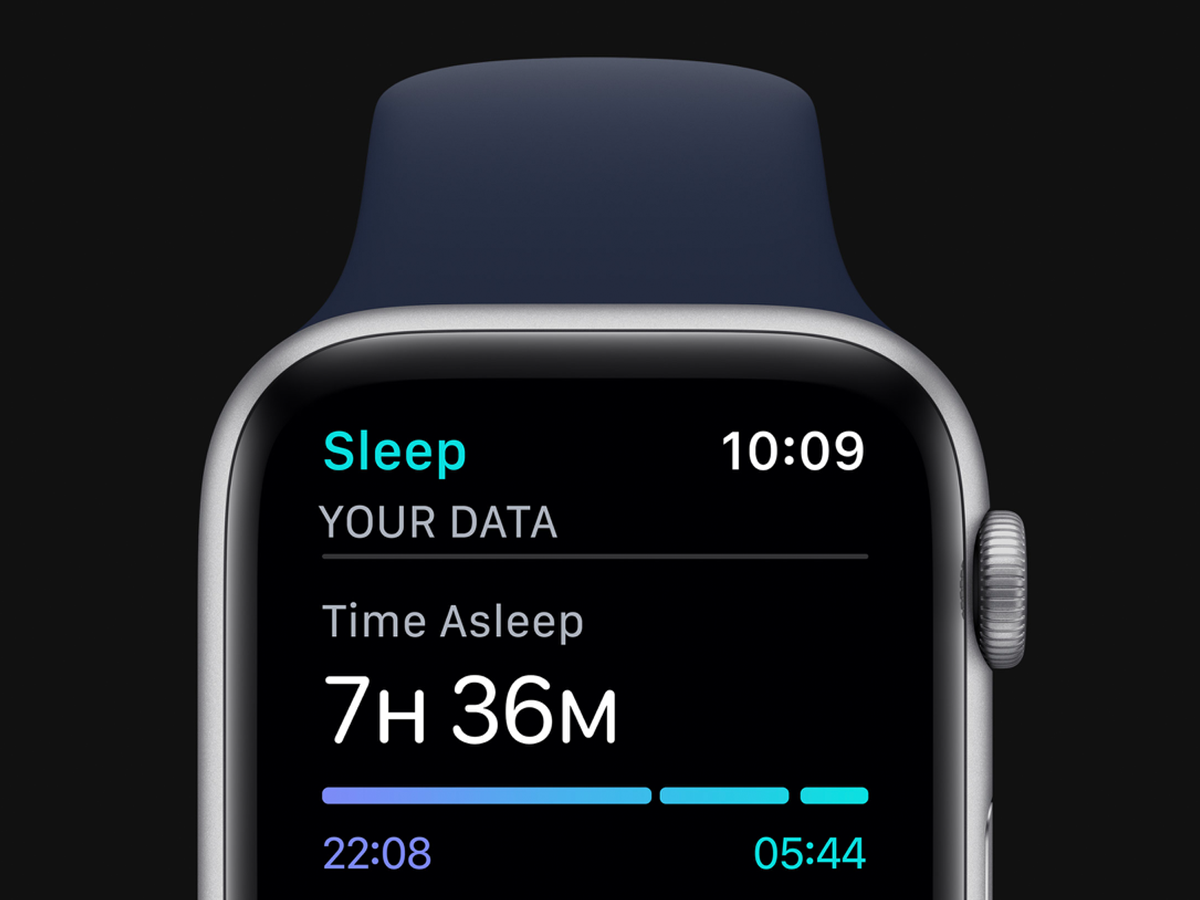 The Apple Watch Series 6 is already one of the most comprehensive smartwatches when it comes to health and fitness tracking. While we wouldn't expect the Series 7 deliver too many major tracking mode advancements, the current iteration does feature fairly rudimentary sleep stats – something we'd hope to see updated.
After waiting an age for night-time tracking to arrive, most of us were just happy to be able to put together a sleep schedule (that we never adhere to) and find out how long we'd actually spent in slumber town.
But it's been almost a year since Apple introduced Sleep Tracking – and we think it's fair to say there's room for improvement. With the launch of the Series 7, we're hoping for a more robust feature set that'll tell us how long we spent in each stage of sleep, break down our REM cycles, and perhaps offer us tips for improving our bedtime routine. Dream big, Apple.
Aquatic action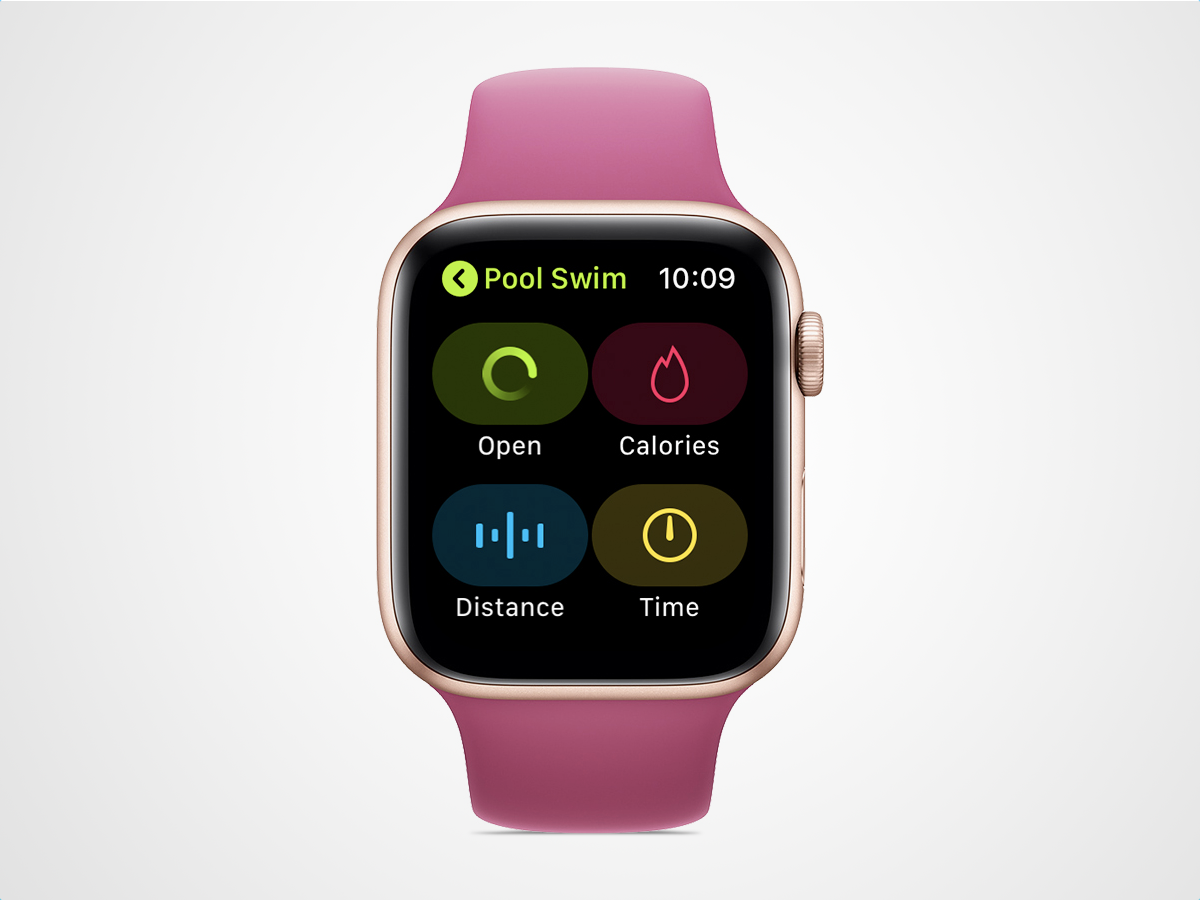 When you're out of bed and into the drink, Apple's new wearable should be better equipped to monitor your front crawl. The current Apple Watch can already log a range of water-based workouts, from pool swimming to polo, but rumours point towards an enhanced suite of swim-tracking features on the Series 7.
Besides proper waterproofing (versus the current Apple Watch's 50m water resistance), we'd hope to see additional aquatic metrics measured, as well as further watersports categories and more accurate stroke counts. How well it deals with doggy paddle remains to be seen.
Those upgrades could well come in a special variant of the Apple Watch Series 7 that's designed with adventurers in mind. Industry insiders have raised the prospect of an 'Explorer Edition', with more rugged casing fit for extreme pursuits. If true, this would pitch the latest Apple Watch squarely against action-ready rivals like the Garmin Fenix 6.
ID please
Last year, we heard Apple would be bringing Touch ID to the Apple Watch Series 6. That didn't materialise, but could that feature make its way to the Apple Watch Series 7? Maybe. It's a fairly minor gripe, but having to input a four digit code to unlock the Apple Watch isn't exactly the height of accessibility, and given Apple seems keen to incorporate Touch ID into most of its other devices, it feels like the Apple Watch should eventually get in on the action.
A number of Apple patents have surfaced detailing how a Touch ID fingerprint scanner could be added to the Watch Series 7. Several of the filings suggest the security tech will be integrated into the home button. This would certainly be a solution familiar to users of the Series 6, given that the digital crown is already used to take ECG readings from your fingertip.
Beyond that, we'd love to see Apple bolster support for Face ID. The company recently created a way for iPhone owners to unlock their handset using Face ID when they're wearing a face mask by tapping into the Apple Watch's wrist detection functionality. It'd be great to see the company build on that concept in the future with expanded Face ID support for the Series 7.
Some patents point towards the arrival of under-display camera tech, meaning we may see a front-facing lens added beneath the screen of the Apple Watch Series 7. Even if this was reserved for Face ID, it would be a major development, given that Apple has never previously included a camera on any of its wearables. But as with all patents, it could be a concept that never comes to fruition. So while we really hope it happens, we wouldn't stake our reputation on the Series 7 featuring a camera.
Blood glucose monitoring
Blood glucose monitoring is the next big thing in wearable tech, with a lot of upcoming devices touted to offer the functionality. We expected to see it on the Samsung Galaxy Watch 4, but that didn't materialise. If Apple does add it to the Watch Series 7, it would be the first major smartwatch capable of tracking blood sugar.
A fairly recent report from ETNews (via MacRumors) has indicated Apple plans to bring blood glucose monitoring to the Apple Watch Series 7 using a non-invasive optical sensor. Being able to measure blood glucose levels on the fly would be incredibly useful to those managing conditions like diabetes, but it's also essential that Apple nails the technology.
Given Apple currently sells a One Drop Chrome Blood Glucose Monitoring Kit that's compatible with Apple Watches, actually building it into the device seems like the next logical step. According to the report, Apple has already secured the patents it needs to realise the feature, and is focused on "securing reliability and stability prior to commercialisation." If that's true, then it seems like a matter of 'when' rather than 'if' this feature will make its debut. Here's hoping Apple can iron out the kinks in time for a Series 7 launch. If not, it may be pushed back until the Series 8 – which is already rumoured to represent a much bigger overhaul of the Apple Watch platform.
The Many-faced God
We know that the Apple Watch Series 7 will ship with watchOS 8 installed. As revealed by the public beta, the refreshed software will include a new app dedicated to Mindfulness, with the option to track Tai Chi and pilates. It's also set to include an overhauled Photos interface, plus additional HomeKit features.
One thing that's still conspicuously absent from the Apple Watch is support for third-party watch faces. This is probably a total moonshot – and we're almost certain it'll never happen – but with a revamped Wear OS 3 making waves on the Samsung Galaxy Watch 4, Apple needs to keep things fresh.
We'd be the first to admit that Apple's own Face Gallery boasts a decent spread, but variety is the spice of life and we want to be able to properly customise our beloved Apple Watch. It did cost a pretty penny, after all.
Like we said, we don't expect the company to perform a total U-turn after all these years and suddenly launch a 'Face Store' (or allow developers to release their own unique creations), but wouldn't that be a great way to make the Series 7 land with a bang? C'mon Tim, do the right thing. We know you're reading this.