Apple Watch Series 4 vs Apple Watch Series 5: should you upgrade?
Should you call time on your current Apple smartwatch?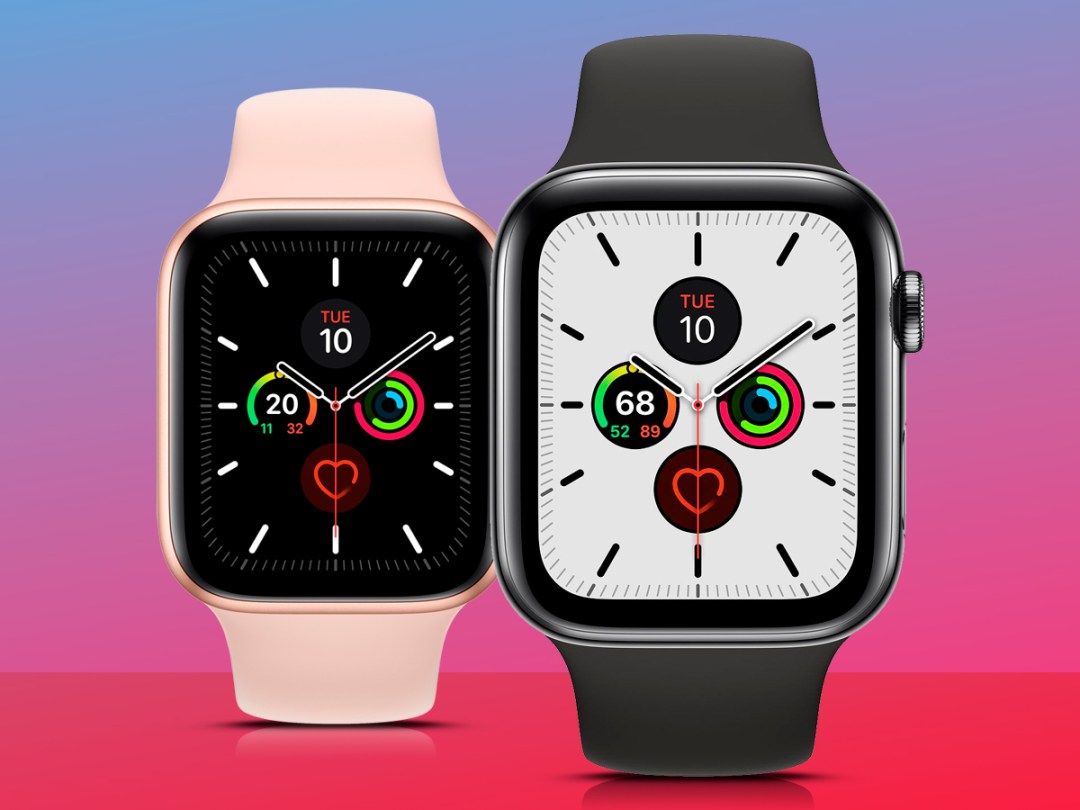 Put all of Apple's Watches in a line-up and most people would struggle to put them in order of release, so unless you're the type of person who absolutely must have the latest version of everything, you might be wondering whether it's really worth upgrading your Series 4 for a Series 5.
Apple's newest timekeeper has some pretty significant new features onboard, but if you're not sure whether to stick the old one on Ebay and head to your nearest Apple Store, we've put the two side-by-side to see what's really changed.
Design: Material witness
Unless you work in an Apple Store, the only chance you have of telling the difference between a Watch 5 and the Series 4 is if you touch it.
While the Watch 4 was only available in stainless steel or aluminium, there's now an entirely new titanium version, which is the lightest in the range, and the ceramic option makes a comeback after Apple dropped it for the Series 4. Other than that the Watch 5 looks practically identical to the model it has replaced, with a large OLED screen and rounded corners. That is except for one very important feature…
Features: Never switch off
By far the most significant addition to the Apple Watch 5 is its always-on display.
Before, you'd have to tap the screen, or give your wrist a little shake to kick the Watch's accelerometers into life and turn the display on, which meant you couldn't always just glance down at it to check the time. Now it's always active no matter what, although it will brighten if it detects movement. It's all thanks to low-temperature poly-silicon and oxide (LTPO) tech, which allows the refresh rate to adjust from as high as 60Hz to as low as 1Hz depending on how it's being used.
If you're a fan of technologies that date back more than 2000 years, you'll be particularly tempted by the Apple Watch 5's built-in compass, which makes following GPS directions easier and also shows your elevation, incline, latitude, and longitude. That might come in handy in the great outdoors, but it's not quite as necessary when all you're trying to do is find your way to the Dog & Duck.
Storage has also been doubled to 32GB, which is good news if you'd rather fill it with running tunes than tuck your phone down the back of your shorts or shell out for the 4G version. If you do get the cellular version, though, the Series 5 can make emergency calls almost anywhere in the world. Good to know.
Battery: Better on paper
You'd think having an always-on display would obliterate the Watch 5's battery in a fraction of the time but Apple claims it'll last just as long as its predecessor's: 18 hours.
That's probably true on paper, but on the days when your Series 4 doesn't have much to do, you can squeeze more out of its battery due to the display being switched off. That's not the case with the Series 5, so even when it's doing nothing it'll die sooner.
Verdict: A close call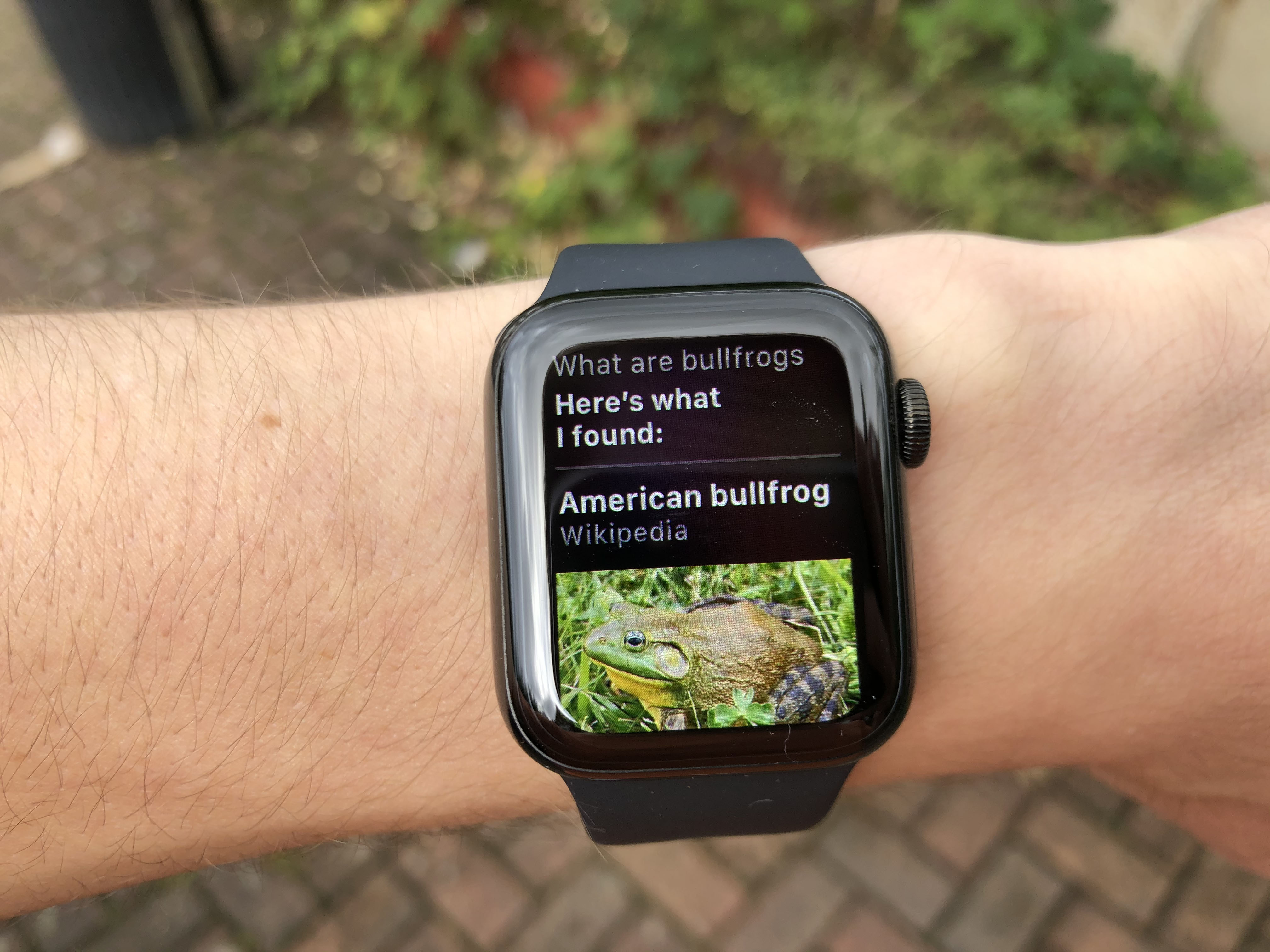 In terms of day-to-day use, the Apple Watch 5's always-on screen isn't quite a game-changer. That doesn't mean it's not the best smartwatch you can buy, but if battery life is your top priority, you might want to stick with what you've got.