The Amazon Echo Spot looks awesome – here's why
Alexa arrives in your alarm clock. Kind of...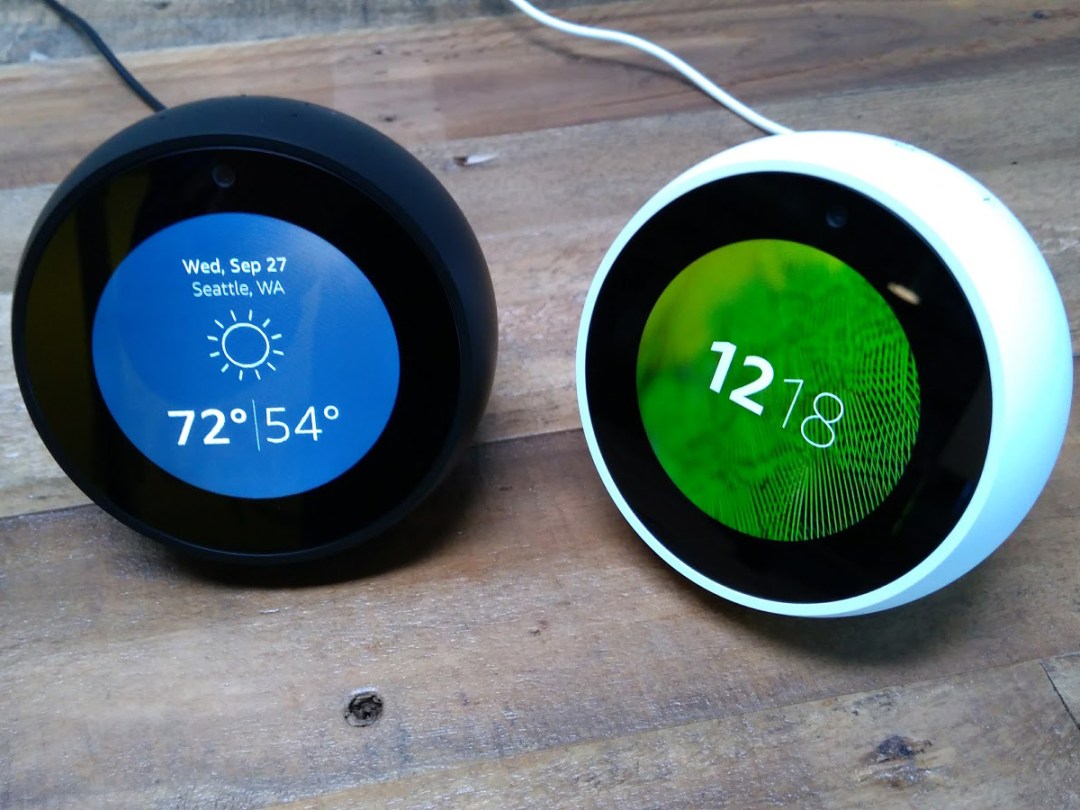 Amazon wants Alexa to be absolutely everywhere, and the Echo Spot might just be the device to do it.
While the new Echo speakers are the most obvious headline-grabbers, thanks in no small part to their staggeringly low prices (starting from £89.99 for the new Echo), the Echo Spot could be the device that most easily fits into people's homes – and in the most number of rooms.
But what is it, and why should you be excited by it? Here's everything you need to know.
What the heck is an Echo Spot?
Don't worry, it's not something you squeeze. The Echo Spot is essentially a clock radio brought bang up to date, packing in all the features you'd find in an Echo speaker into a cute, sphere-like device complete with 2.5in touchscreen. Oh, and the latest version of Alexa, naturally.
At 10.4 x 9.7 x 8.1cm, it's small enough to fit by your bed, in the kitchen, or – ideally, in Amazon's mind – anywhere.
So while you can (and should) bark all your typical Alexa commands in its direction, thanks to the four microphones crammed inside, you can also swipe and scroll through the screen, bringing a chunk of extra functionality into the bargain.
What can the Echo Spot do?
Alexa's most popular skills are playing music and setting alarms, so it'll come as no surprise that the Echo Dot excels at both. That display means you also get at-a-glance access to the time, date and temperature, plus a whole lot more depending on what you ask Alexa.
At Amazon's official unveiling, we saw a Spot displaying Yelp-powered café reviews and American sports scores, alongside more personalised information like forthcoming appointments or your Amazon Prime photo library.
And of course, all the typical Alexa commands and responses are here, but with the added bonus of accompanying video where available.
It's a Wi-Fi and Bluetooth speaker, albeit, with a tiny 1.4in driver, so you can play music from all the usual supported services like Amazon Music and Spotify. You can take advantage of the 3.5mm audio output and connect it to something more substantial if you want superior sound. It'll connect to any other Alexa device for a simple multi-room music system, too. Amazon Video support means you can stream TV and video on the tiny screen as well, if you really want.
Perhaps the coolest feature, though? The ability to make hands-free video calls to any Echo Spot or Echo Show, making for a thoroughly modern way to say goodnight to your significant other.
How well does it work?
First impressions suggest it does exactly what it sets out to do, and in fine style too.
The screen looks good – plenty sharp and colourful enough for the tasks it will be performing, while also fast and responsive when it comes to scrolling through the interface. And it didn't seem as addicted to fingerprints as the new Fire TV. Watching whole seasons of Prime Video shows, though? You'll probably be better off reaching for a tablet or TV instead.
You swipe up to dismiss notifications, swipe left and right to go through screens and features, and can spin through a selection of clock faces too. The Spot is a simple, yet impressively connected, capable little device.
While the demo units on show at Amazon's HQ weren't hooked up to really test the functionality, the potential for this do-it-all, fits-anywhere, still-pretty-affordable Alexa voice and video device, seems clear.
When can I get my hands on one?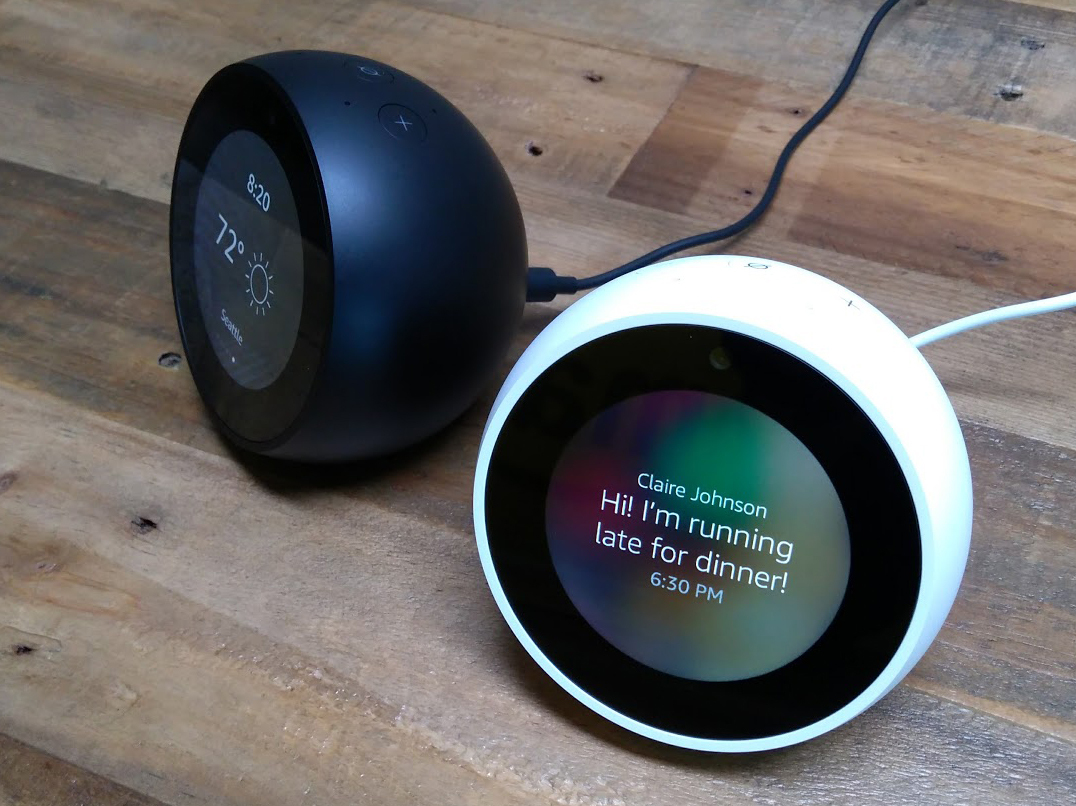 Ah, now for the bad news. Us Brits will be waiting until at least early 2018 to get our hands on one, and there's no word on how much it'll set us back either. That feels like a long wait, especially when the USA can slap down a pre-order right now.
Admittedly, Amazon won't be shipping until the 19th of December, so perhaps the wait won't be quite so bad for us here in Blighty.