7 of the best Samsung Galaxy Note 7 cases
Getting the new Note? You might want to wrap something around it
The Galaxy Note 7 looks to be Samsung's finest phablet to date, bumping the specs from last year's great Galaxy Note 5 while enhancing the curve appeal.
Not only is the display nicely curved on the sides now, but the back glass is shaped exactly the same, giving the device a nicely symmetrical feel in your hand. Why, then, would you want to cover all that beauty up in some big, garish case?
Well, protection: it's a £749 phone, and you don't want to see it shatter into a million bits right after taking it home. If you're in the market for the Note 7 and want to have a case ready to add to the cart, here are seven the most intriguing early options covering a wide array of price points and needs.
1) Samsung S-View Stand Cover (£40)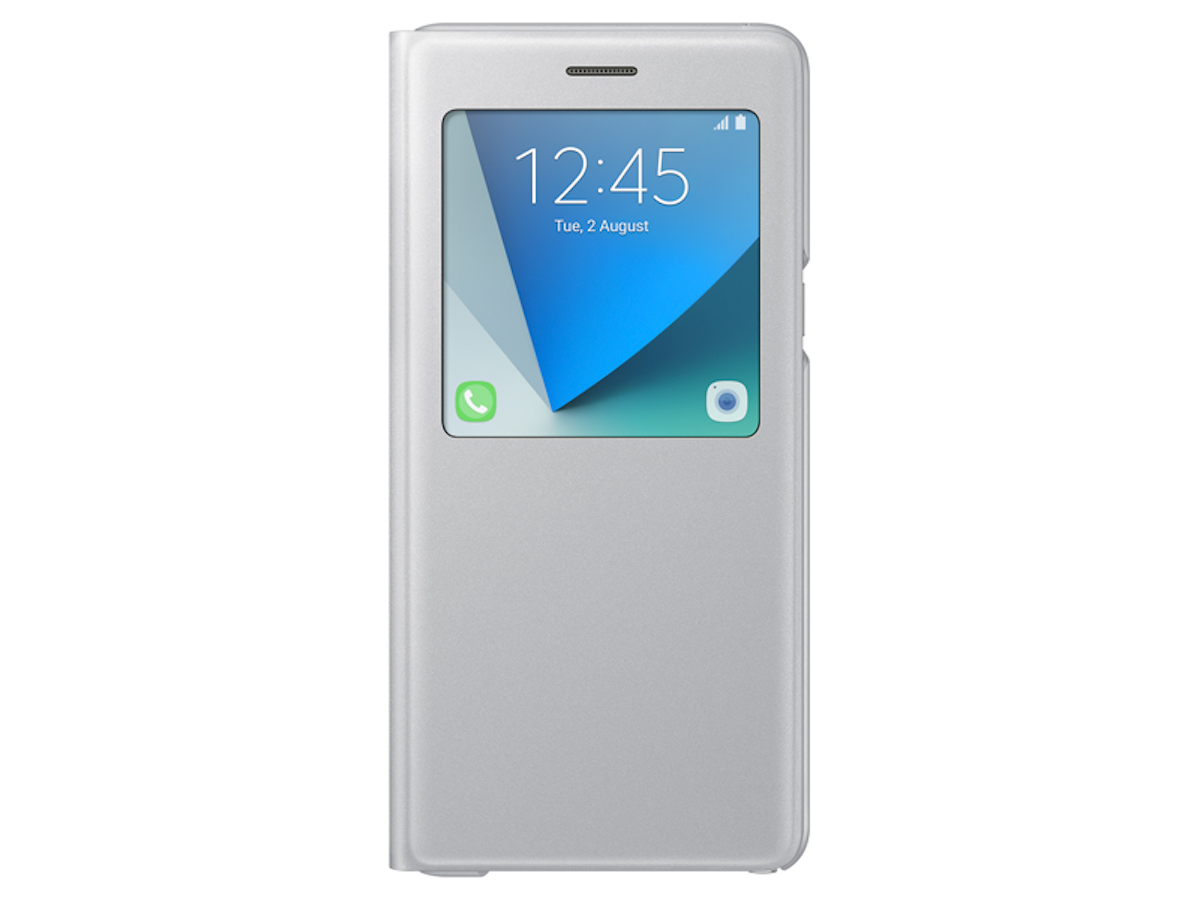 Like to keep things official? We don't blame you when it comes to such a pricey, extravagant phone, and luckily Samsung has it covered – literally.
The S-View Flip Cover puts an elegant, book-like wrapper on the phablet, but it leaves a nice window on the front so you can still see notifications as they come through. And Samsung's case comes with a bonus feature: a built-in kickstand so you can prop up the Note 7 for media.
Buy the Samsung S-View Stand Cover for Galaxy Note 7 from MobileFun
2) Tech21 Evo Wallet Case (£35)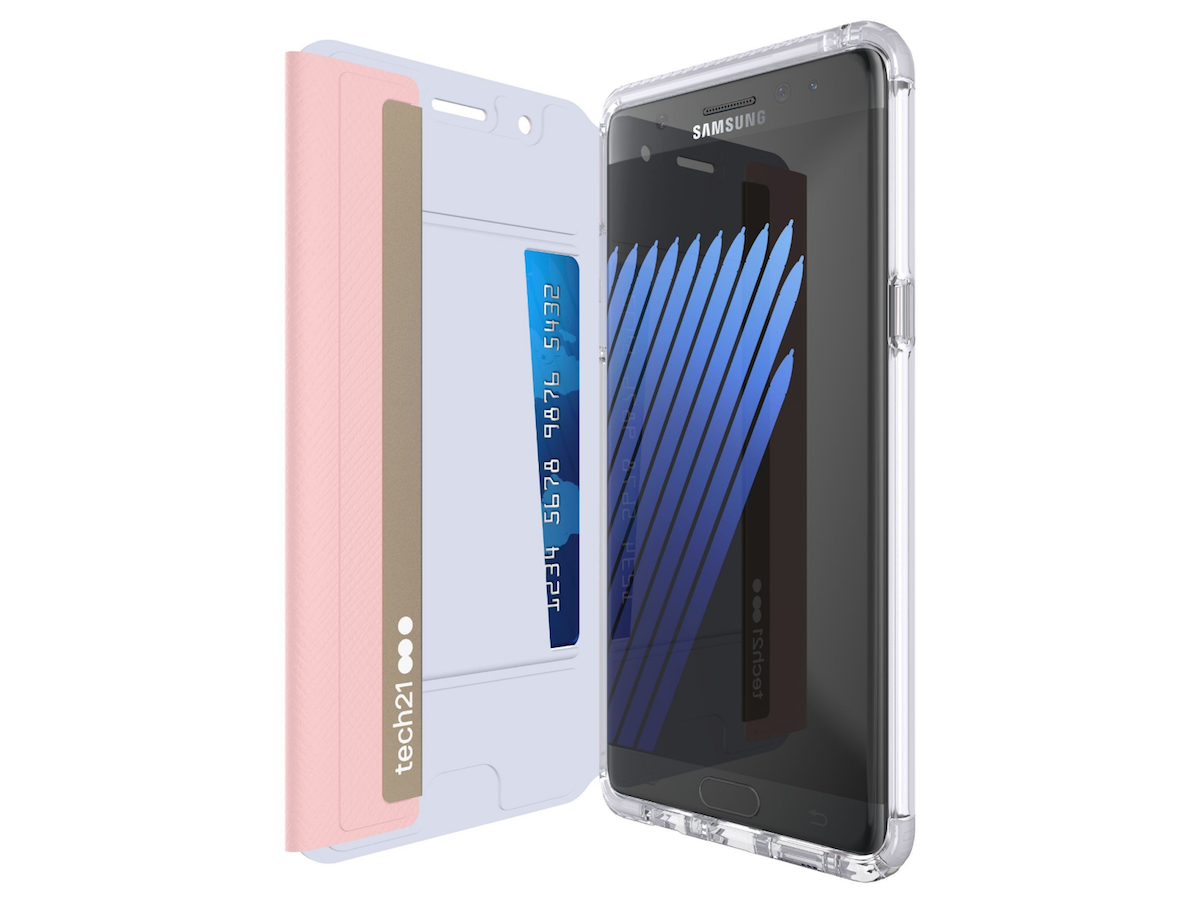 Thanks to Samsung Pay, the Galaxy Note 7 could replace your wallet at many of the places you shop – but if you want to be extra sure and still not have to carry that wallet, consider Tech21's Evo Wallet Case.
It offers a bit more protection for the phone thanks to a translucent plastic shell, but then the wraparound cover also has a hidden pocket to keep a credit card handy. Perfect for keeping only one pocket filled while on the go.
Buy the Tech21 Evo Wallet Case for Samsung Galaxy Note 7 from Tech21
3) Caseology Parallax (£25)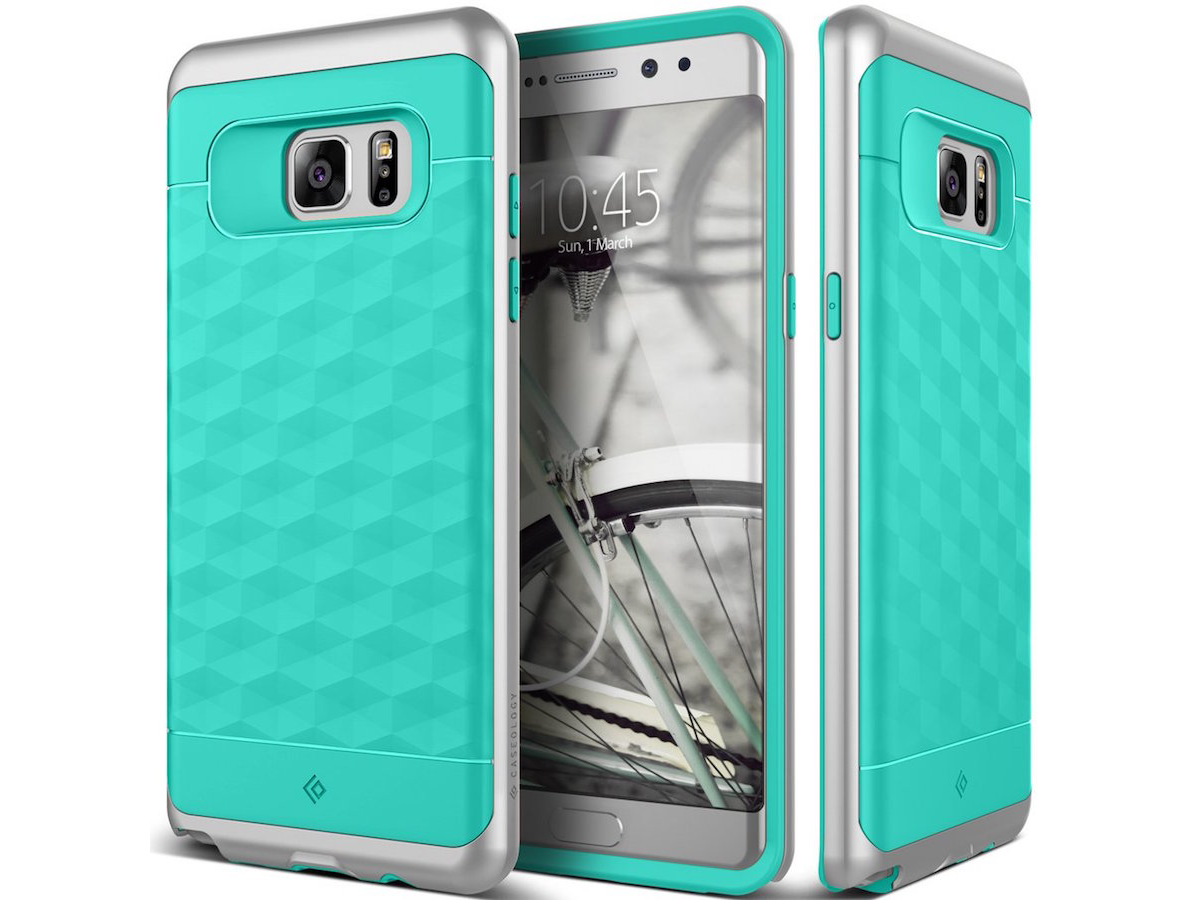 Slapping a case on such a beautifully contoured phone can be a real drag, even if it seems like a necessity (especially if you have butterfingers) – but with Caseology's Parallax line, at least you can style it up.
The geometric design adds some nice pop to the back while also creating a helpful grip for wielding the handset, and the dual-layer design protects the phone with both polycarbonate and polyurethane layers.
Buy the Caseology Parallax for Samsung Galaxy Note 7 from MobileFun
4) Obliq Case Flex Wallet (US$20)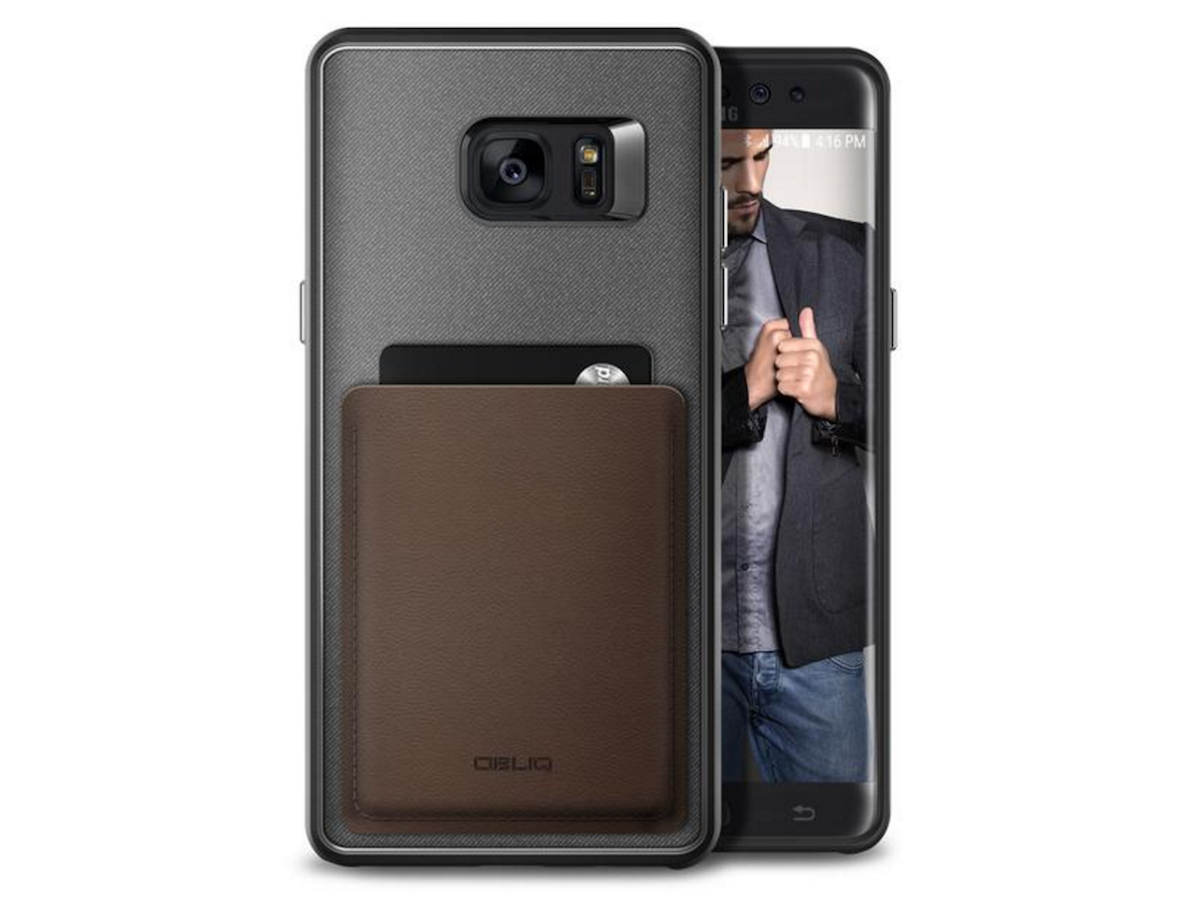 Like the idea of wielding a credit card alongside your phone, but don't want a floppy cover to obscure the action? Then take a glance at Obliq's Case Flex Wallet.
It protects the phone with a hard shell yet has a nice, wallet-like fabric on the outside – along with a small leather pouch that can keep a card and ID handy. Hopefully they're snug enough to stay put!
Buy the Obliq Case Flex Wallet for Samsung Galaxy Note 7 from Obliq
5) Spigen Case Thin Fit (£10)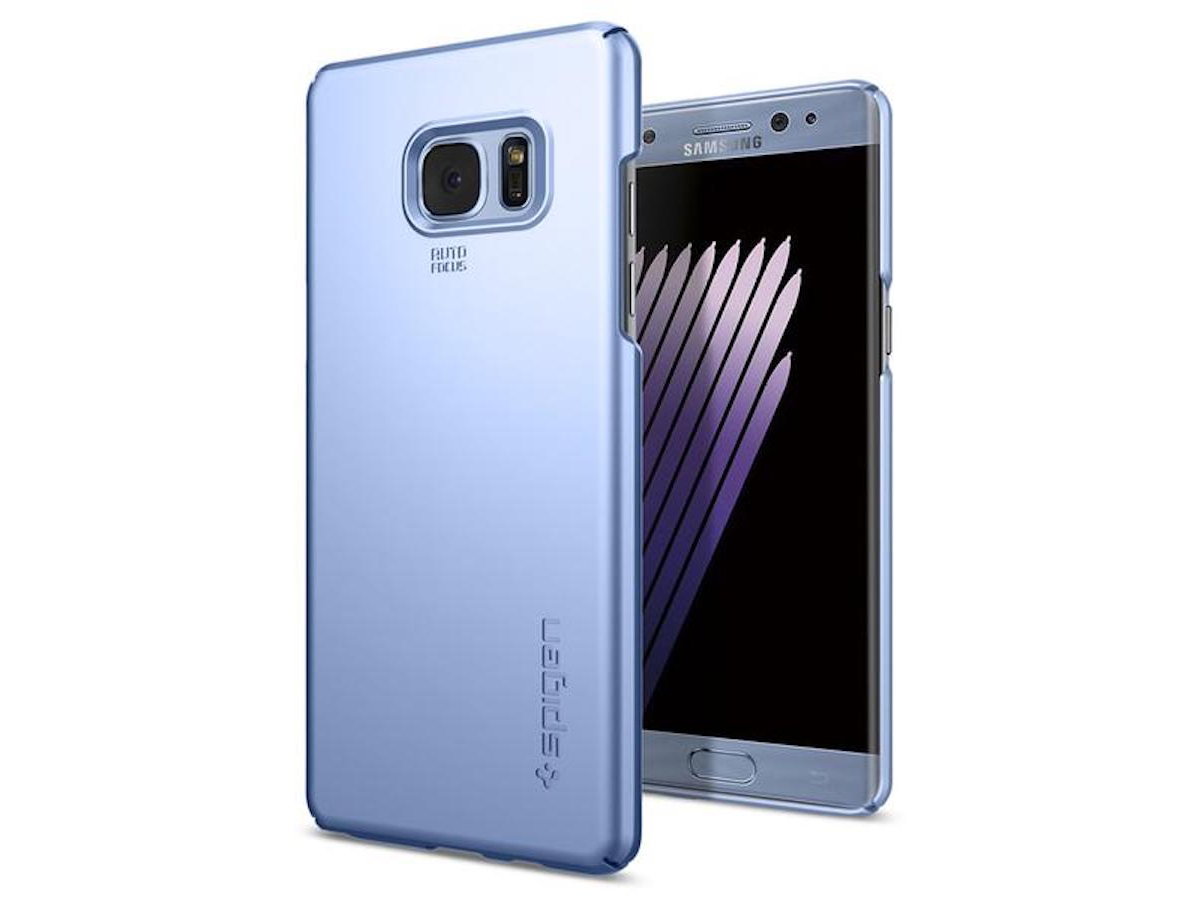 Don't want all the bells and whistles of some of these feature-packed cases? In other words, don't want to spend a bunch after dropping several hundred pounds on a phone? We hear you. Check out Spigen's Case Thin Fit, which is designed to do just enough without costing a bundle.
The polycarbonate shell snaps onto the back of the Note 7, weighs just 0.04lbs, and comes in four colours. Spigen's got a bunch of other options as well.
Buy the Spigen Case Thin Fit for Samsung Galaxy Note 7 from Spigen
6) Olixar FlexiShield Gel Case (£6.99)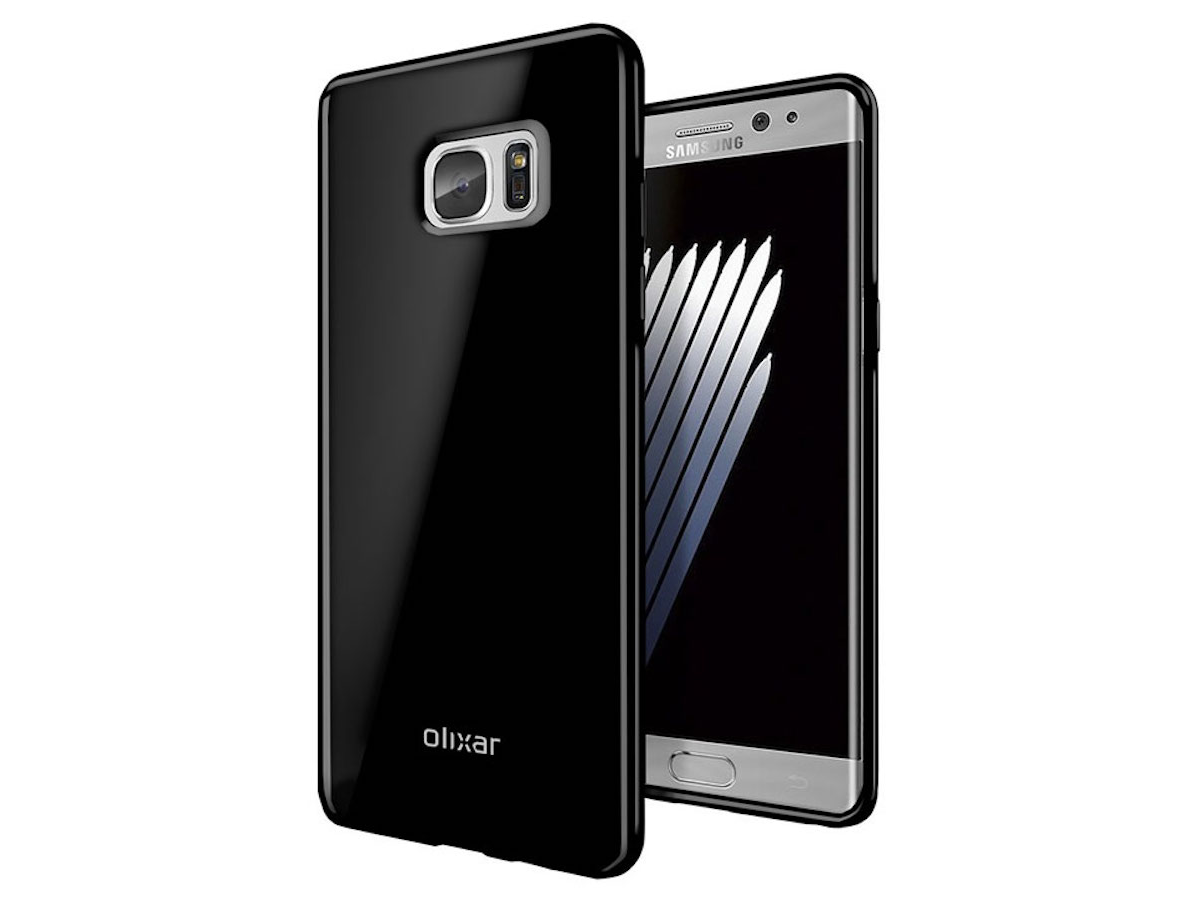 Looking to spend even less than £10? No sweat: Olixar is at the ready with its FlexiShield Gel Case, which has a snug, silicone-like demeanor and acts like a neverending hug for your giant phone. That helps with your grip, as well, plus it should take solid hits to the side and back.
There's nothing too special about the look here otherwise, but we're talking about a case that costs about as much as an app. It should do the job.
Buy the Olixar FlexiShield Gel Case for Samsung Galaxy Note 7 from MobileFun
7) OtterBox Defender Series Case (£48)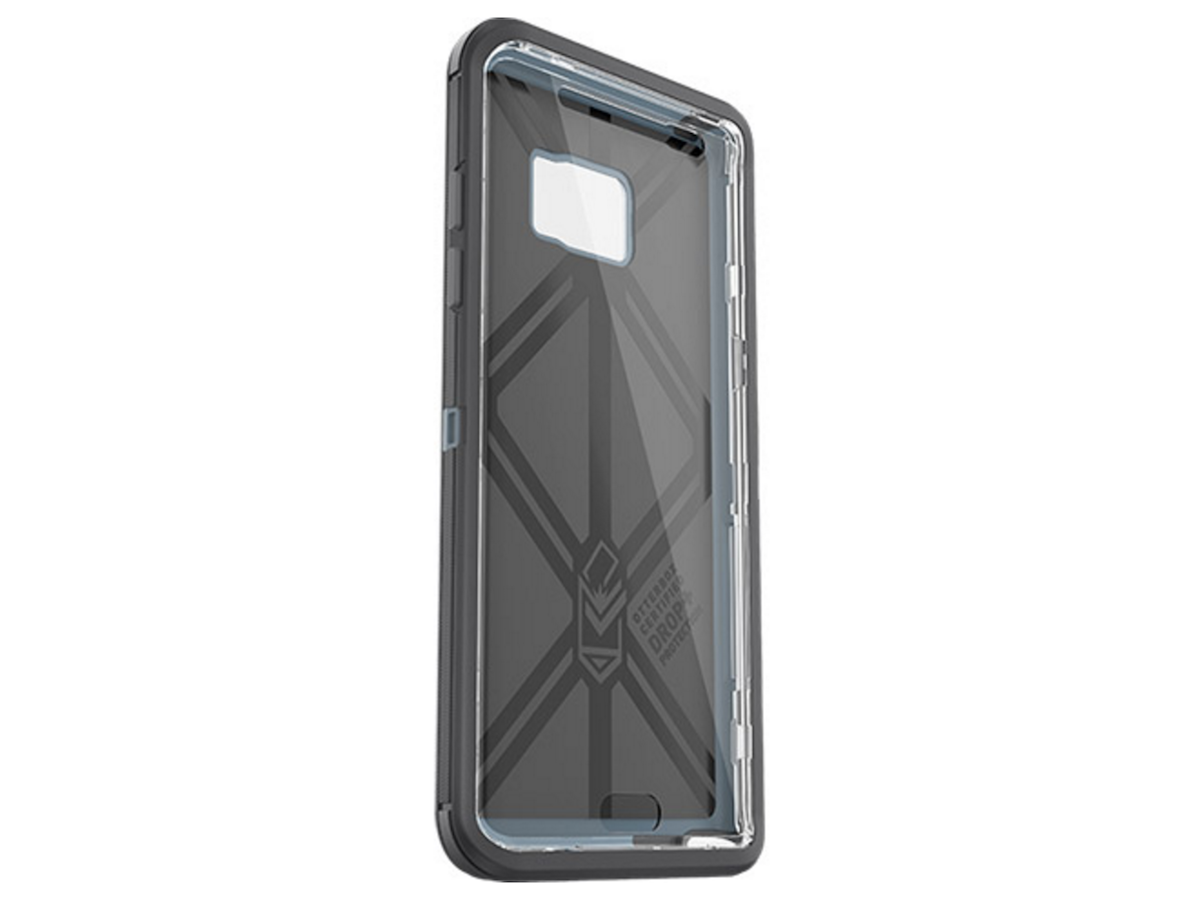 On the other hand, if you don't mind splurging for the utmost level of protection to keep your high-end handset super safe, OtterBox is always a reliable pick.
The company has a few Note 7 options, but the Defender leads the pack with three layers of protection: a polycarbonate shell, rubberized insert to keep the phone snug within, and a screen protector to boot. True, it's pricey, but so is your phone investment.
Buy the OtterBox Defender Series Case for Samsung Galaxy Note 7 from MobileFun