5 ways the Samsung Galaxy Note 10 is better than the Galaxy Note 9
How Note-worthy is this upgrade? Let us count the ways…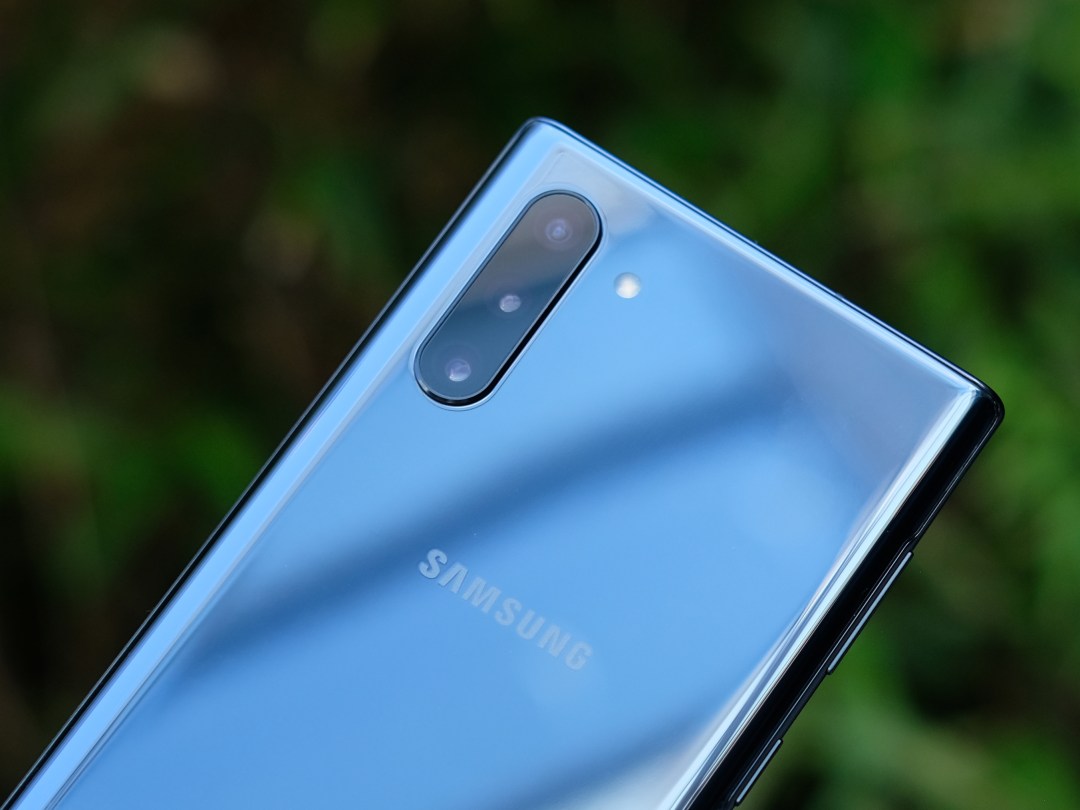 Samsung just took the wraps off of the Galaxy Note 10 and Galaxy Note 10+, and they're exactly what we hoped for and expected: basically the Galaxy S10-esque revision of the S Pen-packing line, but with a center-mounted front-facing camera.
Looks and sounds good to us. Not only is it a nice evolution from this year's S10, but it's also a pretty massive overhaul of the Note line from last year's great Galaxy Note 9. And the differences are more than skin deep, as you'll discover below.
Here's a look at what's different – and based on our hands-on experience so far, what's better – about the Samsung Galaxy Note 10 compared to last year's phone.
1) Goodbye, bezel!
There was a lot to love about the Galaxy Note 9… and a bit that we didn't love with the slabs of top and bottom bezel. During a time in which phone designs were rapidly evolving, the Note 9 didn't seem to have caught up with the pack. And that made the phone larger than it needed to be.
Not so with the Galaxy Note 10. Just look at that beauty. It's nearly all screen on the front: 93.7% on the standard Note 10, in fact. There are still little slivers of bezel there (more on the bottom than the top), but they're less noticeable, letting the screen shine bright and bold. It looks fabulous.
2) One size doesn't have to fit all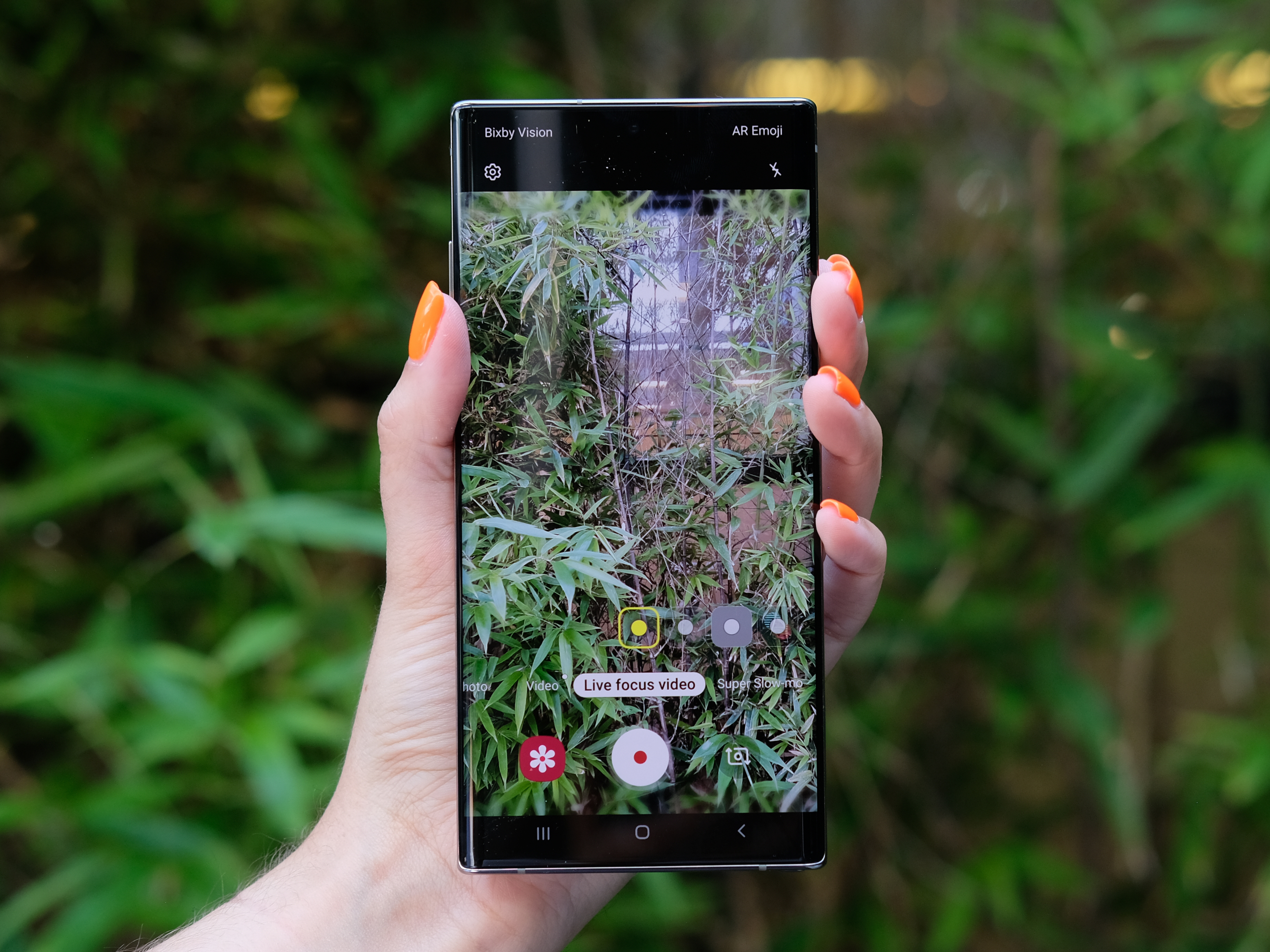 For the first time, Samsung has more than one size of the Galaxy Note. The standard Note 10's screen comes in at 6.3in, which is a smidge smaller than the Note 9's 6.4in display, but then there's a Galaxy Note 10+ that opts for an enormous 6.8in display.
Granted, the standard Note 10 sees a couple of spec downgrades from the Note 9. It has a 1080p display instead of Quad HD, and also a smaller battery. On the other hand, the Note 10+ packs in even more functionality and features than the Note 9.
And the upside of the lower-specced Note 10 is the price differential between the models, giving you the option to save a little scratch if you please. You still get the S Pen stylus with either model, of course, and it packs some added features this time around too.
3) Ooh, it's shiny
Samsung is taking a cue from the Huawei playbook with the Galaxy Note 10, offering it up with dreamy backing colour options. It puts the simply-backed Note 9 to shame, assuming you like a flashy phone. (If you don't, please disregard.)
Both phones are available in Aura Glow and Aura Black colour options, while the Note 10+ comes in Aura White and the standard Note 10 has Aura Pink as its third.
4) It's a sharper shooter
The Note 9 had one of 2018's best camera setups, but the Note 10 is even better. The standard Note 10 keeps the triple-camera setup from the Galaxy S10, while the Note 10+ adds a time-of-flight sensor for a quad-camera array. Both are incredibly versatile.
On both, you get an excellent 12-megapixel main sensor with the same kind of variable aperture tricks as before, but then you also get a 12MP telephoto zoom lens and a 16MP ultra-wide angle lens that essentially zooms out. It's super handy. All told, you have more options to snap photos and better overall quality too.
5) It's ready for 5G (if you are)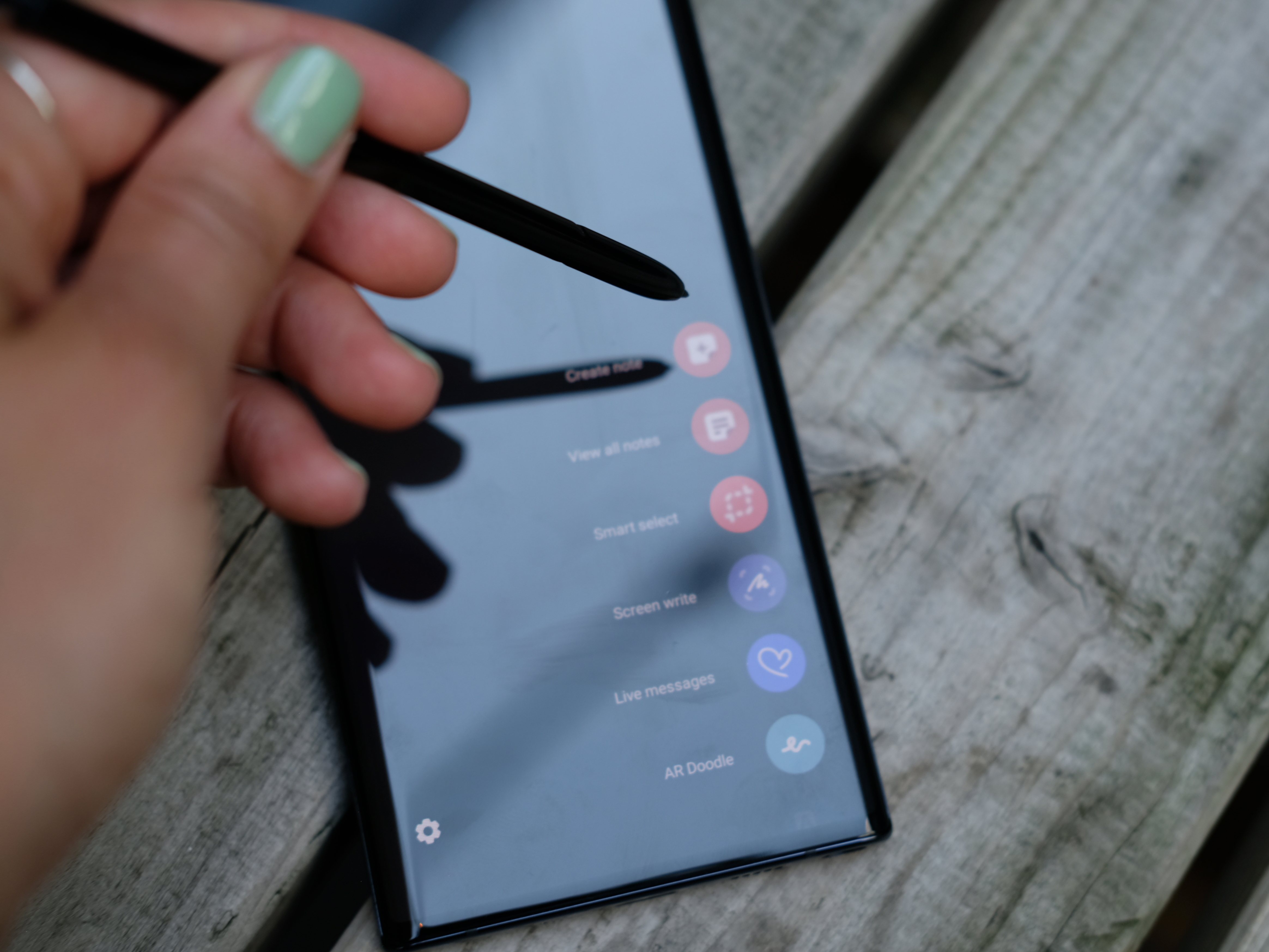 Both Note 10 models are equipped for 5G service on top of 4G LTE, letting you tap into next-generation wireless service… assuming your carrier provides such service, and assuming such service is available anywhere close to you are.
More than likely, it provides future-proofing reassurance: as 5G begins to roll out more broadly, you'll be ready to adopt it right away. Of course, the Note 9 didn't have any kind of 5G option. That's an all new, straight-outta-2019 feature for you cutting-edge types out there.