5 things you need to know about Sky Q
Biggest update in four years coming your way from today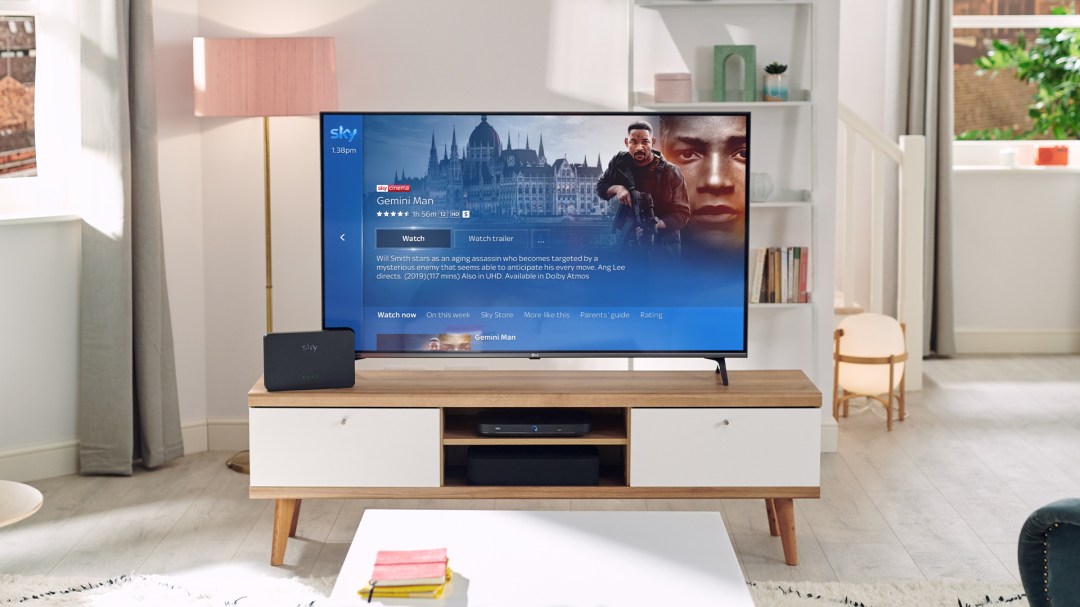 Sky Q has been with us since 2016, adding internet-connected on-demand services to its satellite service. It's about to undergo its biggest UI update since launching and there are five things you need to know.
While new streaming services continue to pop up everywhere, Sky remains the Cristal of content providers, now acting as an aggregator for the likes of Netflix, Disney+, Spotify and more by integrating them into its platform. Sky says more apps are to be added soon, but has decided to drip feed the love for the time being.
So what can Sky Q customers expect in the latest update? An expanded menu view, the introduction of show and sports centres, intuitive smart buttons and improved voice discovery making it easier to browse and find what you want. But the most significant upgrade for screen addicts is Disney+ available in HDR for the first time since.
It's an expander
An expanded view UI makes room for more TV inspiration. It's goodbye to the static menu bar, which is replaced with a collapsible menu, letting you see a third more of the stuff you love.
This means more TV, film, online video, podcast, music and games recommendations on your home screen, and less time searching for what you want. Live video playing in the menu teasers will be added soon too.
Show off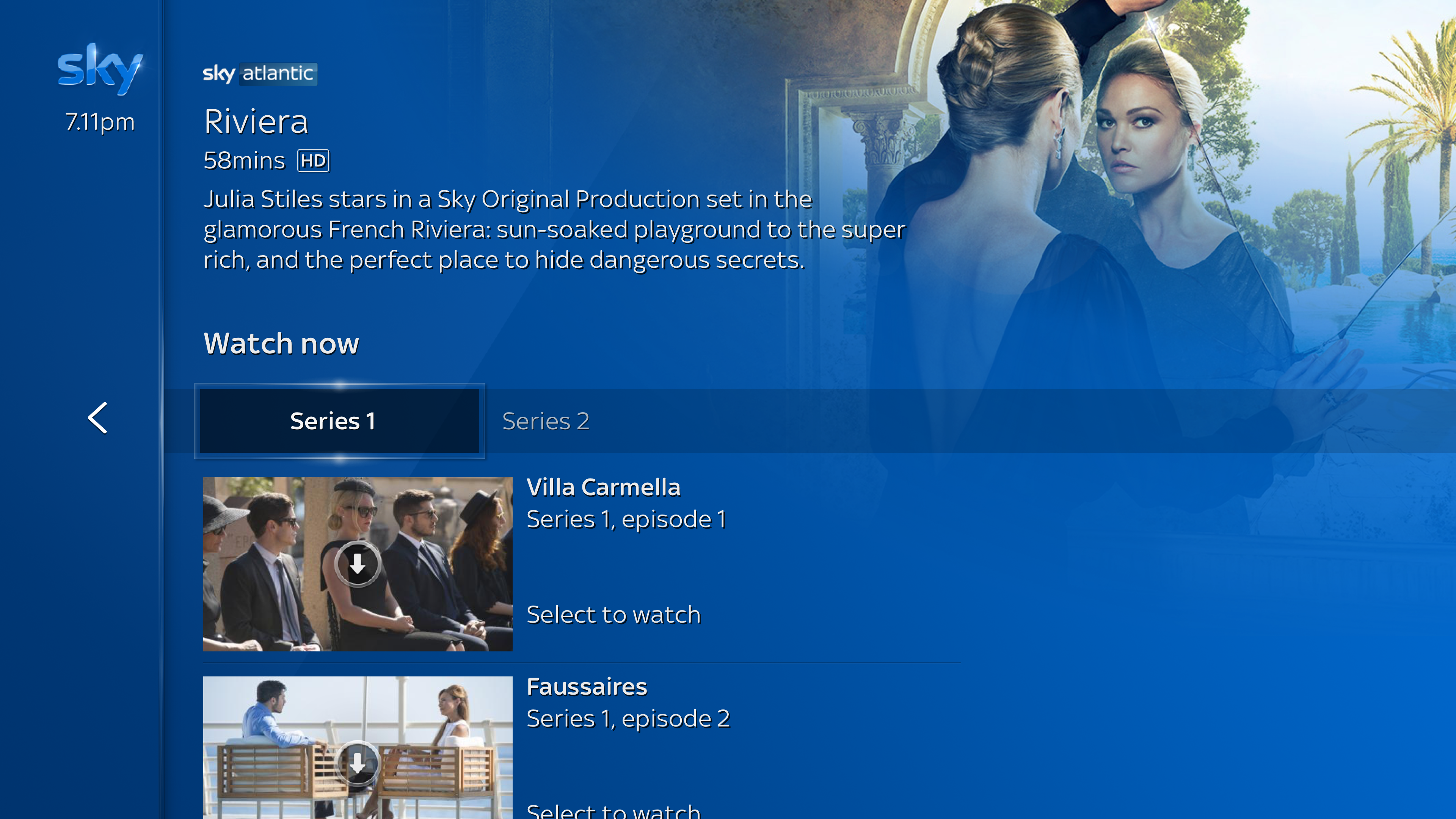 Every show now has a show centre. Think of it like a homepage for every available episode, covering all seasons, recordings, broadcast schedules and on-demand links in one place.
A smart button takes you straight to the episode you want. So, if you're halfway through an episode of Gangs of London, it'll say 'continue ep. 3′, or if you've just finished, it'll suggest you start the next episode.
The smart button will switch between continue, delete, watch from the start, or play the next episode – all based on what you watched last.
Match fit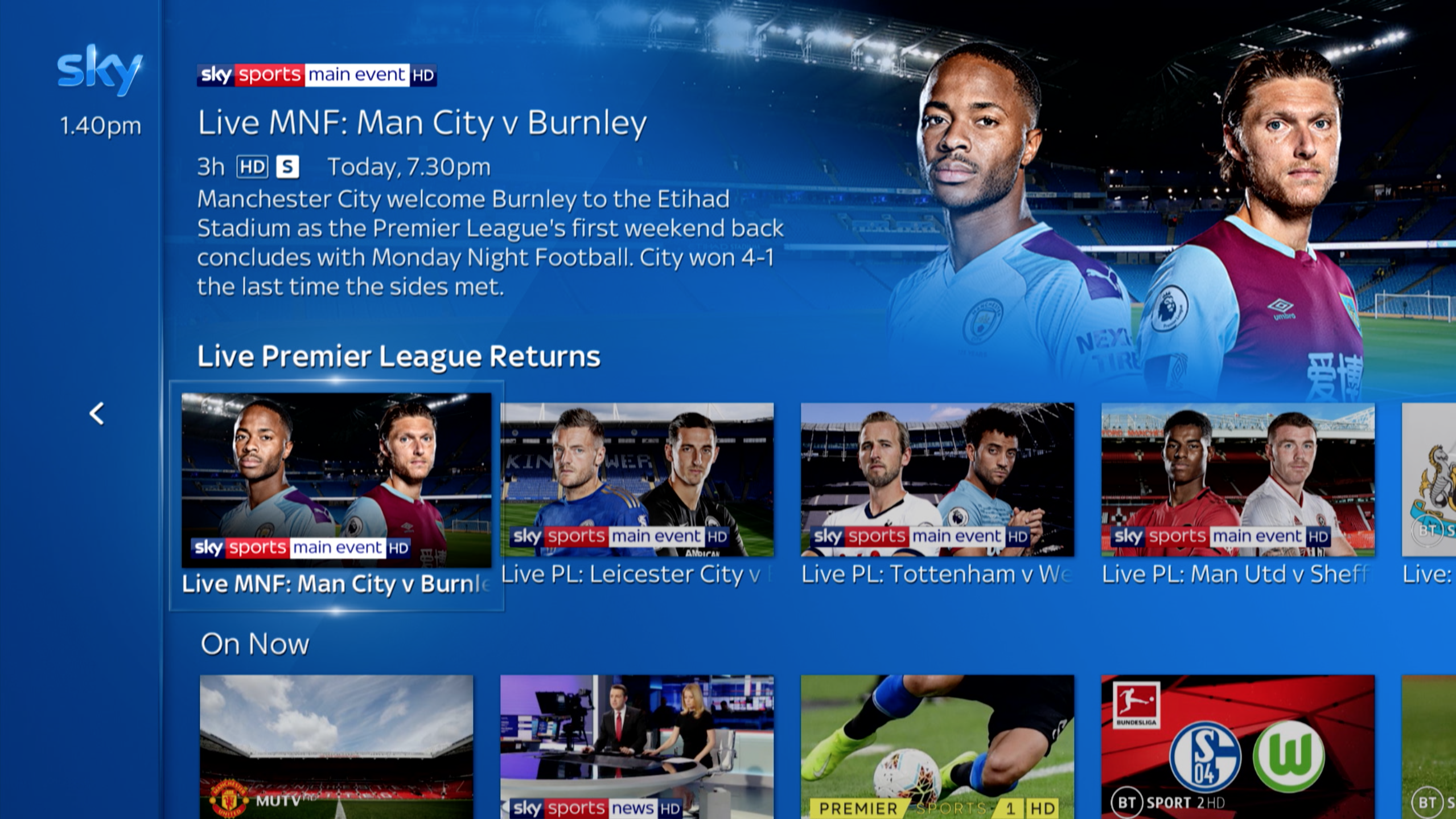 Sports fans can find all the latest games, news, documentaries, fixtures, podcasts and tables in new sports centres.
Saying 'football' into the voice remote will take you to a page that brings together live and on demand football content from all channels and apps including; Sky Sports, Sky Sports App, BT Sport, terrestrial channels, YouTube and Spotify.
You can do this for a range of sports including; F1, cricket, golf, boxing, tennis and more, with leagues and sporting events coming soon.
Nuff chat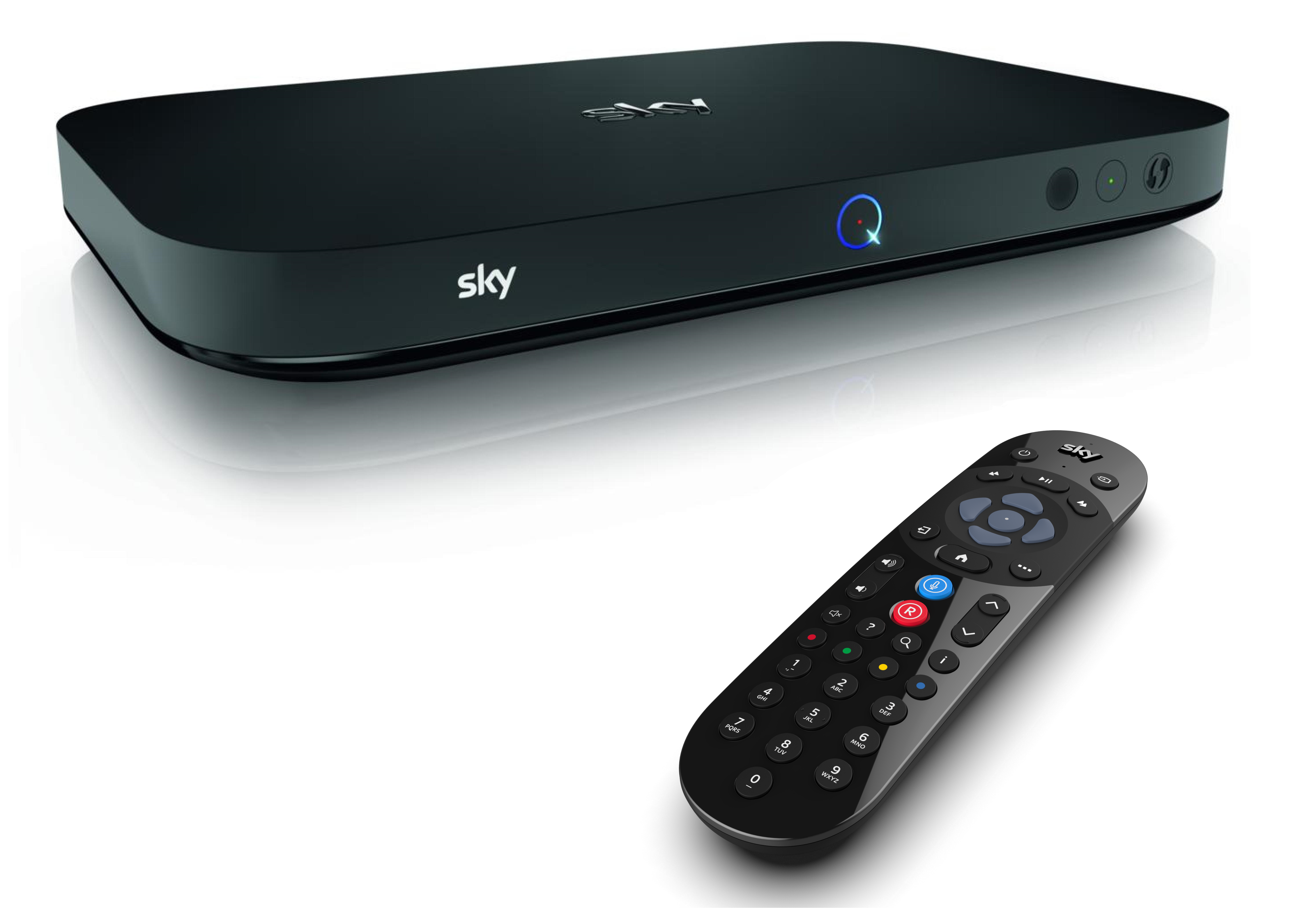 Amazon may have cornered e-commerce, Google and Apple web search and information, but Sky describes itself as the 'leading domain expert in entertainment', which is why it's sticking with its own voice search system rather than integrating Alexa, Google Assistant or Siri.
In fact, Sky claims it takes in around a billion commands a month and is about to become increasingly intuitive, letting you ask for themes and genres, alongside actors. Saying "thrillers with Nicole Kidman" (if there is such a thing) will bring up relevant suggestions of what to watch.
You'll also soon be able to ask for entertainment themes too, such as 'new shows', 'Halloween' or 'Christmas'.
More HDR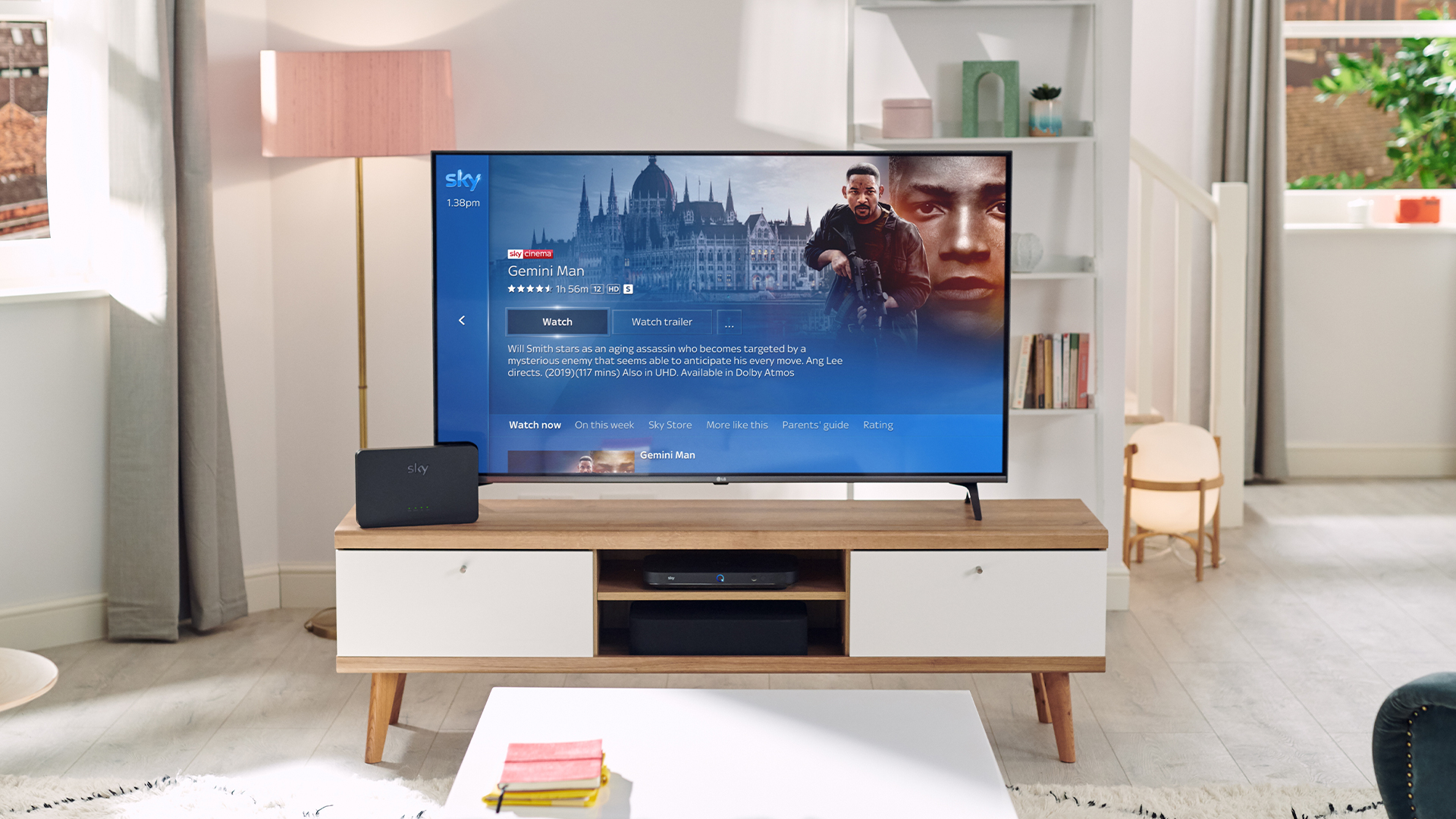 Disney+ is now available in HDR, and Sky is promising more HDR content to come over the next few months, including more Sky Nature shows, Sky originals and Sky Cinema movies in time for Christmas. But you'll have to wait until 2021 for HDR live sport, with a desire to have things in place of the Olympics.
In the meantime, the recorded crowd chants Sky provides EA Sports for video game franchises like FIFA, will continue to be implemented in real-time during its live coverage while stadiums remain empty – although apparently there is a desire to retain "some of that magic" when crowds eventually return.
Sky has also signed a new long-term partnership with Sony Pictures Television. The deal means all new and future Sony Pictures Entertainment movies, including Marvel Characters films such as Venom 2 and Morbius, will be available on Sky Cinema.
Sky Q is priced from £29-a-month on an 18 month contract.