11 brilliant budget apps for your new Motorola Moto G
Just bought Motorola's staggeringly affordable new Android smartphone? Then load it up with these free and cheap apps!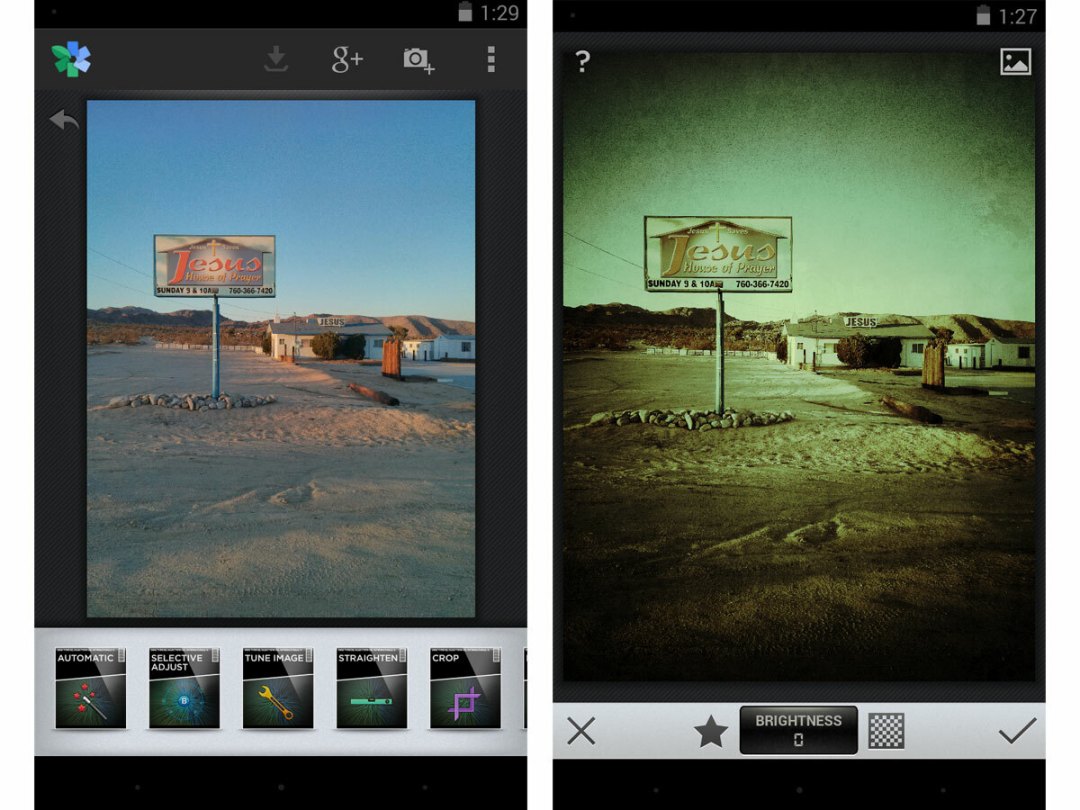 Motorola's budget superstar the Moto G has just hit the shops, serving up a staggering set of specs for a bargain basement price. Just bought one? Well, then get yourself over to the Google Play Store, becaseu we've picked out the ideal set of apps for you…
Citymapper (Free)
Citymapper is our favourite app of the year, so we couldn't very well leave it off this list. A bright, simple journey-planner for London and New York (hopefully more cities will be added soon), it takes almost everything into account when plotting you a route from A to B – traffic, disruptions, every form of transport available, all kept up to date – and throws in handy extras like subway maps and weather info. You'll never get lost again.
Rayman Fiesta Run (£1.99)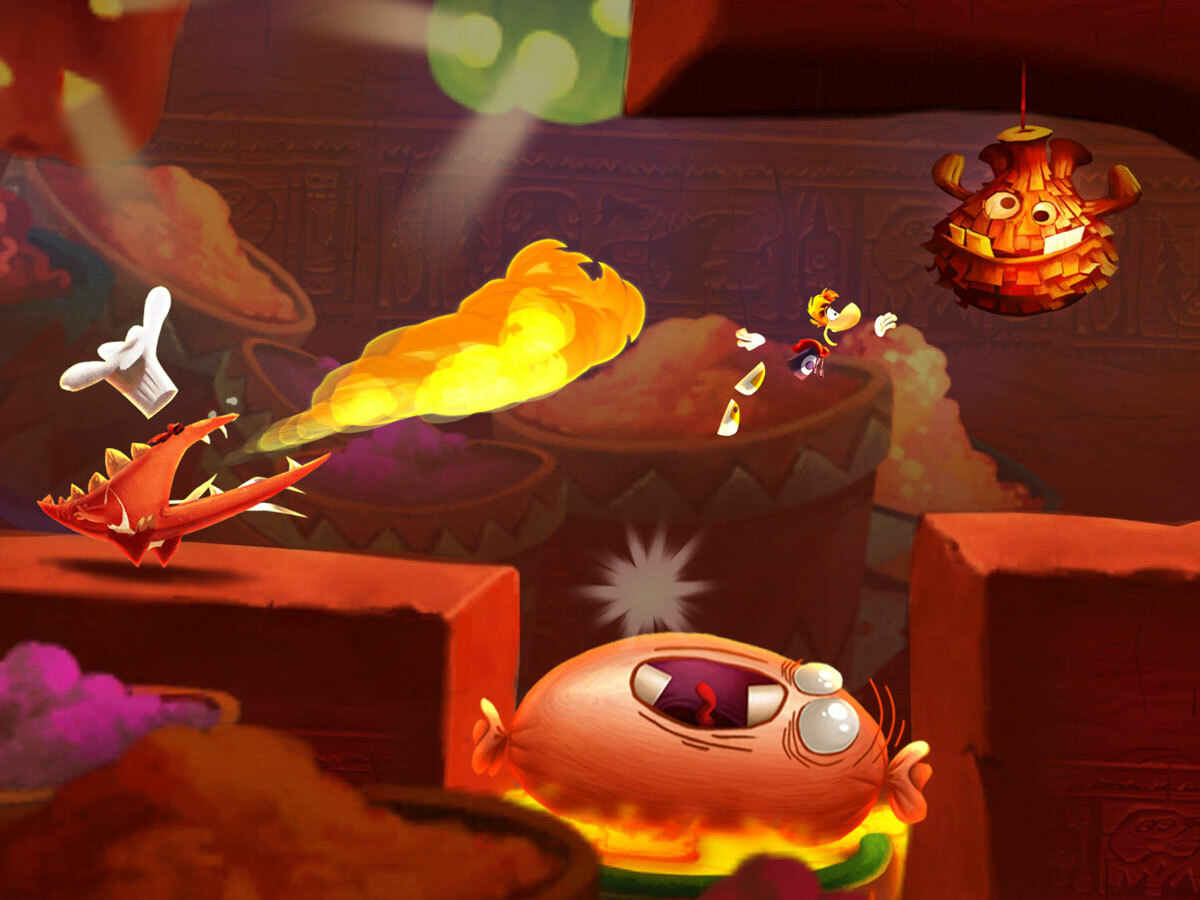 The platform legend is back in a new adventure, with over 75 colourful levels to jump, fly, run and punch his way through. A beautiful game that plays just as good as it looks.
Solo Launcher (Free)
With its wealth of removable backs, the Moto G has a real customisation bent – and you can carry that on with Solo Launcher, an app that lets you personalise the homescreen to a dizzying degree: widgets, settings, themes, fonts, wallpapers and even gestures can all be tweaked. And all for free!
Tiny Tower (Free)
Colourful 8-bit graphics and simple but addictive gameplay make this casual title one of the most popular games around. Build a tower (a tiny one!) and then manage the businesses and 'bitizens' inside.
Vine (Free)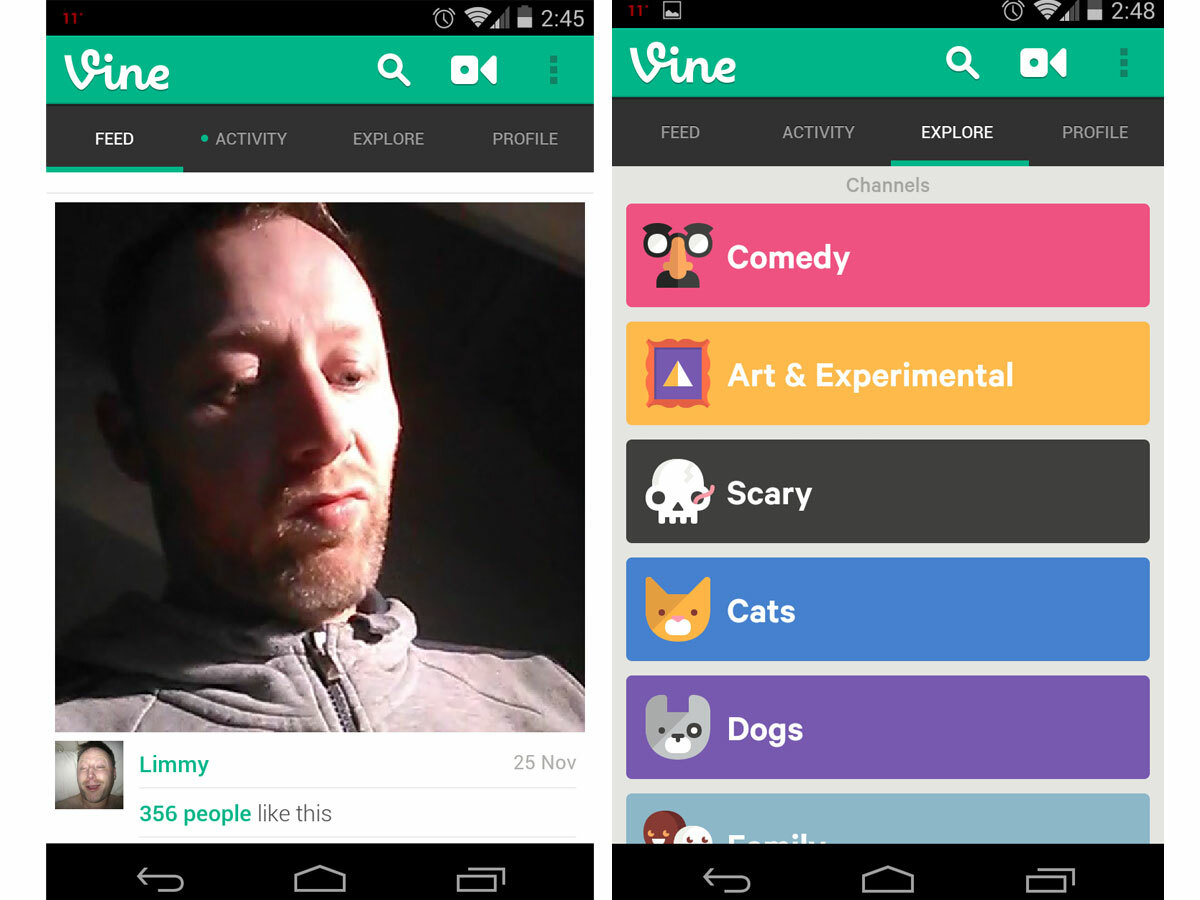 Our pick of this year's creative apps, Vine is a platform for making and sharing short, looping videos. Its six-second limit might seem tight, but there's a reason: it forces you to tell your 'story' or construct your joke more effectively.
Snapseed (Free)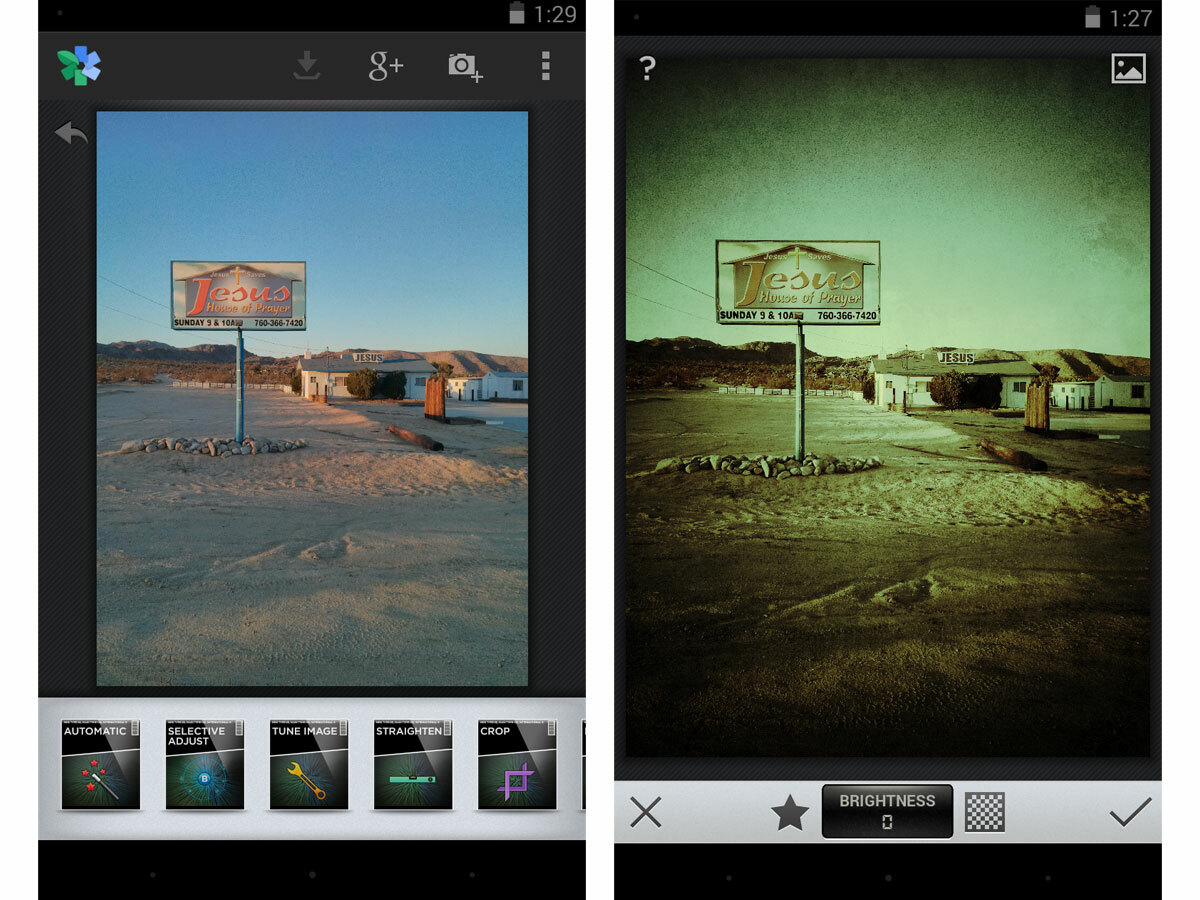 The Moto G doesn't have the greatest camera around, but you can give the 5MP snapper a great deal of help by installing Snapseed. This photo editing app (now owned by Google) lets you tweak and enhance shots in all sorts of ways: sharpening, straightening, boosting colour or contrast, and adding effects and filters. It won't make a terrible snap brilliant – but it can work wonders with an average one.
Pocket (Free)
An essential app for those times when you're sat bored on the train, bus or toilet, Pocket is a list of web articles you've saved for later reading. You can mark pretty much any web page, from pretty much any device, for later Pocket perusal – everything is kept up to date via the cloud.
Ridiculous Fishing (£1.99)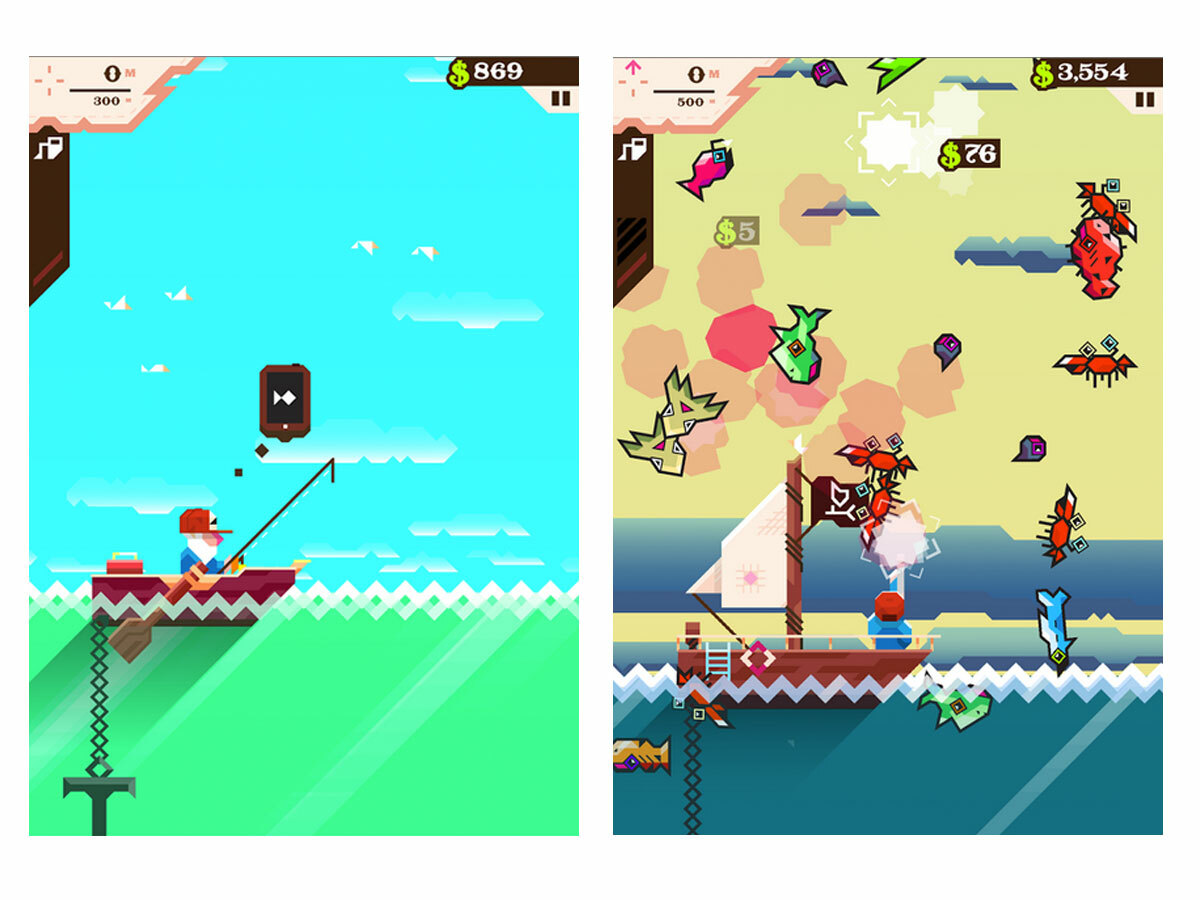 The stylish and gloriously silly fishing game – our award winner for mobile game of the year, no less – is finally available on Android. Using tilt controls, you cast your fishing line as deep as possible, then as it swiftly rises attempt to hook as many fish as possible, when the fish hit the surface they fly into the air, whereupon you blast them with a shotgun. You see: ridiculous!
Wallpaper Casa (Free)
It's simple, this one: it's just a bunch of free wallpapers to choose from (over 260,000 to be exact), which can be searched by colour, download time or how new they are. If you're seeking a classy new homescreen background for your new Moto G, you'll find it here.
Real Racing 3 (£free)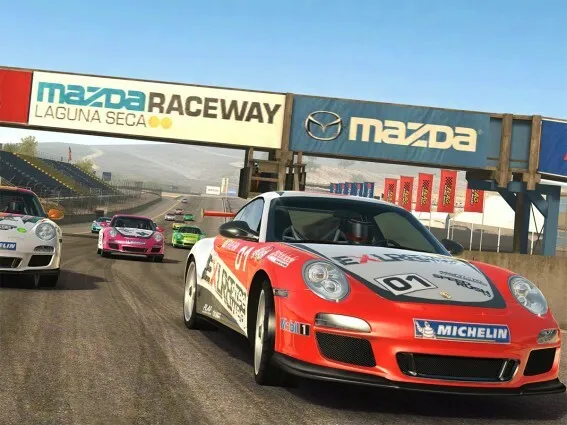 Real Racing 3 is one of the best-looking Android games we've seen and it'll still look gorgeous on the Moto G's 720p display. With its quad-core Snapdragon 400 innards, the Moto G happily runs it with no problems whatsoever. Budget = bad? Not anymore.
Zooper (£free)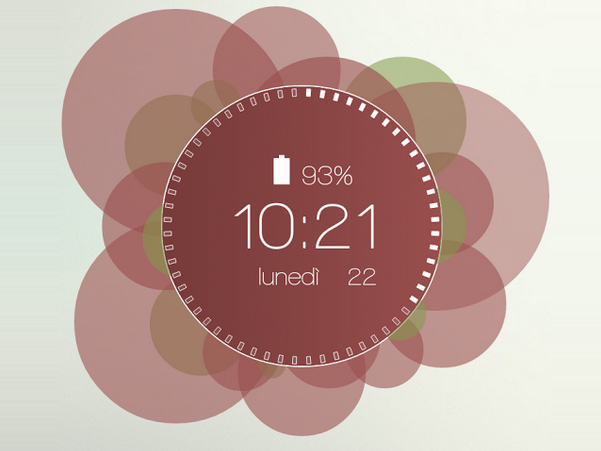 Zooper will make your Moto G's homescreen look more luxurious than any stock high-end smartphone with its powerfully customisable widget support. The Ubuntu-based clock above is one of many Zooper compatible widgets available on Google Play. Time for a makeover, we think.
Ubu Clock: play.google.com