The Stuff Gadget Awards 2022: Our mid-range and affordable phone winners
Our pick of 2022's best phones that have mercy on your wallet
The worst kept secret in tech is that you don't need to completely obliterate your credit card when picking up a new phone. It's easy to drop four figures on a flagship Samsung or Apple device, but you'll be amazed at what you can get for half of that figure, and often even less.
When it comes to the mid-range, the same names pop up again and again. The likes of OnePlus, Motorola and Google are all specialists at bringing us top-spec phones for reasonable prices, even if the generally accepted definition of "reasonable" has had to adjust with inflation in the last few years. This year's champ has been undergoing something of an identity crisis in recent years, but ticked all the boxes with its latest sub-£800 cracker.
This year's affordable category is the really interesting one, with a brand new player going toe to toe with a cheap phone mainstay, and bringing some fresh ideas to the table to boot. You'll have to read on to find out which came out on top, but a bit of disruption is always fun.
Mid-range phone of the year: OnePlus 10 Pro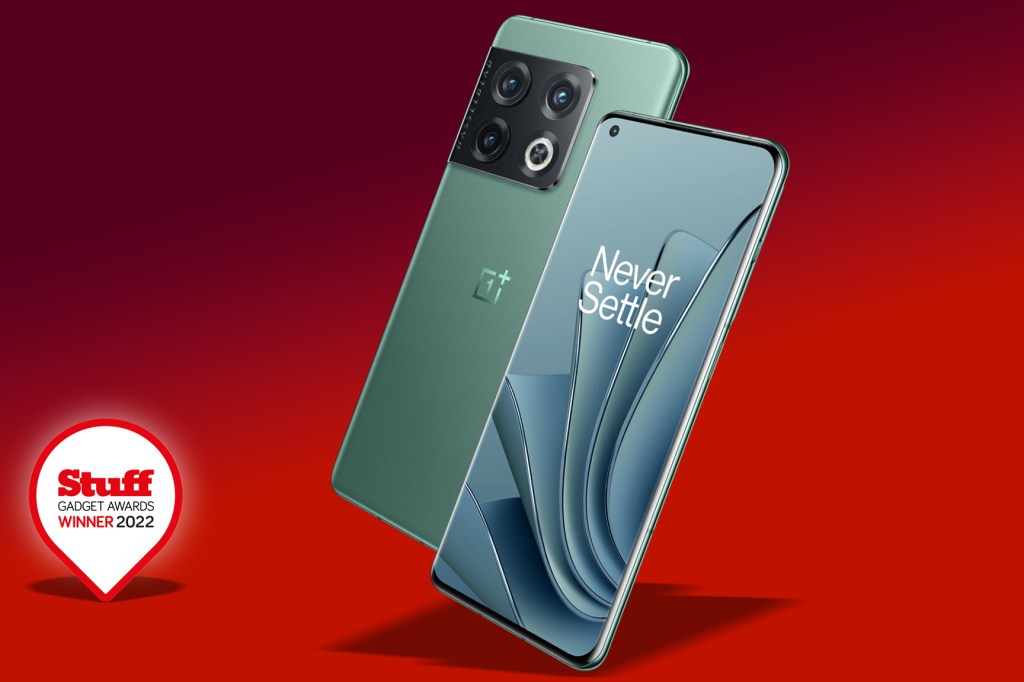 The days of OnePlus being looked upon as an overachieving underdog are in the past, but it's still great at undercutting the big boys just enough to give you something to think about when you're shopping about. The OnePlus 10 Pro is so good at just about everything that we can live with its massive camera housing and less than excellent low light performance. With more lenses than you can shake a stick at, great battery life, ridiculously fast charging and ace performance provided by its Snapdragon 8 Gen 1, the OnePlus 10 Pro is a home run of a flagship in the £800-£900 bracket. And yes, sadly these days that very much does count as mid-range. 
Highly commended: Motorola Edge 30 Ultra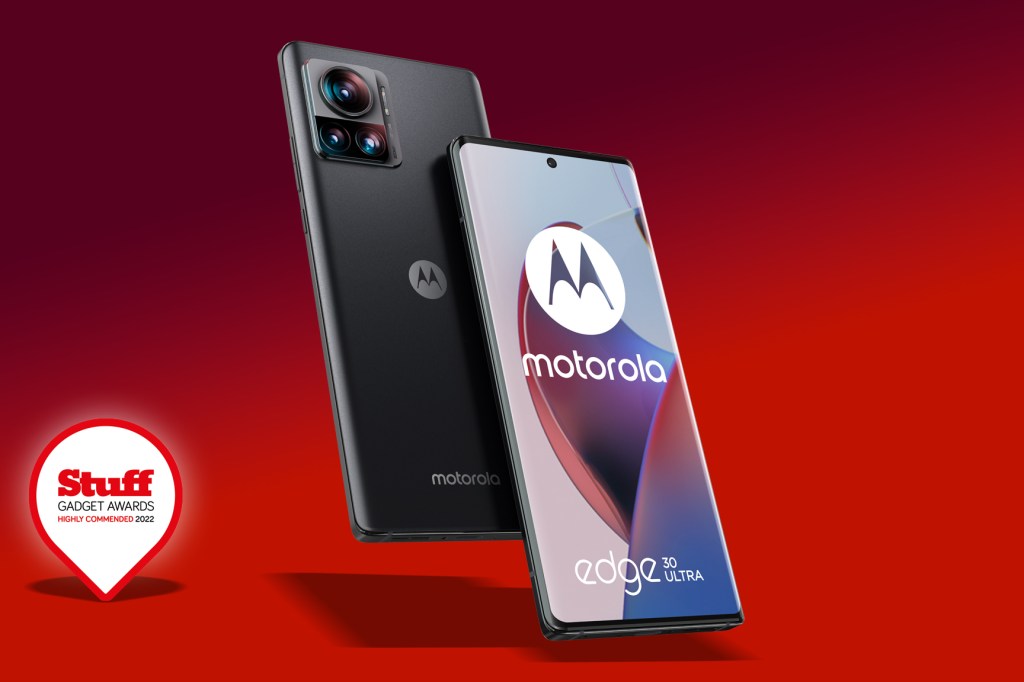 In the words of Mark Corrigan, "200 megapixels, Jeremy? That's insane." Maybe he was right, but there's no denying that the Motorola Edge 30 Ultra's 200MP main snapper, the brand's largest to date, is an impressive piece of tech for such a modestly priced phone. The 50MP ultrawide lens isn't half bad either. The Edge 30 Ultra is an all-round performer, also impressing us with its 144Hz pOLED display, big battery and unshakeable performance. If it wasn't for the fact that it lacks proper waterproofing, making us more nervous than we'd like to be when handling it near the wet stuff, then it might have pushed the OnePlus even closer. 
Also shortlisted: Google Pixel 7, Realme GT 2 Pro, Asus Zenfone 9
The mid-range remains a fiercely contested category, and the fact that the three phones above didn't quite make the cut should not be seen as a dismissal. Google continues to cater for those who just want a solid all-rounder that does the basics brilliantly, Realme gave us a true flagship in all but market positioning, and Asus came through for all you small phone fans.
Affordable phone of the year: Google Pixel 6a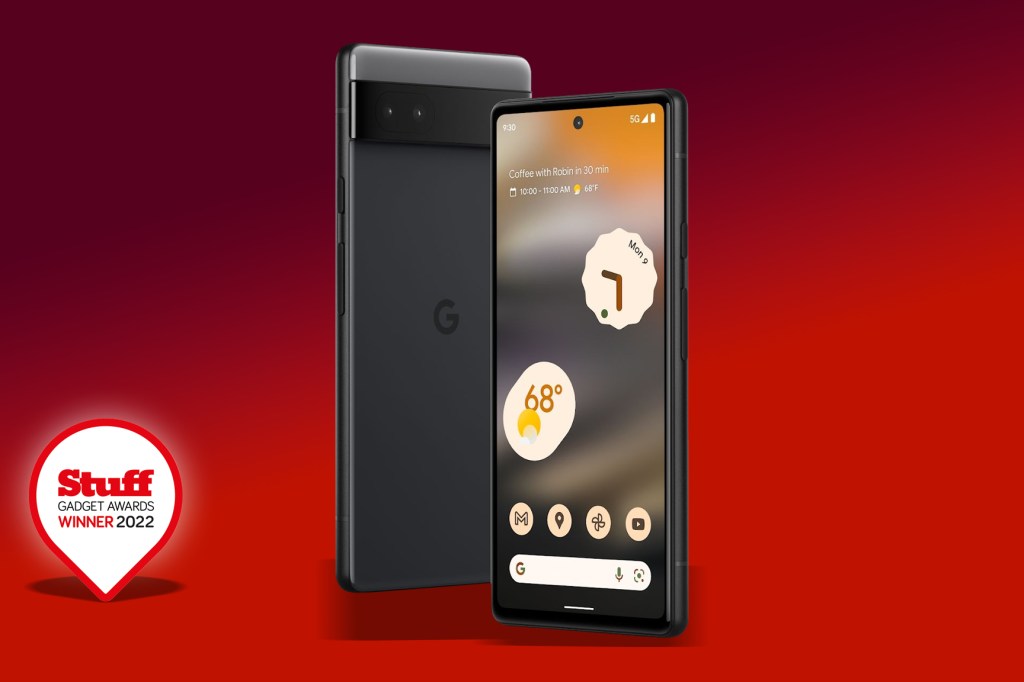 The letter "a" can mean many things, but if you see one on the end of a Google Pixel phone you can be pretty certain that you're getting an extremely good phone for a wallet-friendly price. The Pixel 6a continues that tradition and then some, packing the same looks and Tensor chipset as the now succeeded but still very capable Pixel 6 and 6 Pro, meaning it crushes nearly all competition in the same price bracket. And while a 12MP sensor won't grab headlines, Google's algorithmic might is put to good use to produce some fine shots. We weren't so hot on its 60Hz display, but if Google hadn't made a sacrifice somewhere then it might have found its cheapest phone barging the flagships out of the way. 
Highly commended: Nothing Phone 1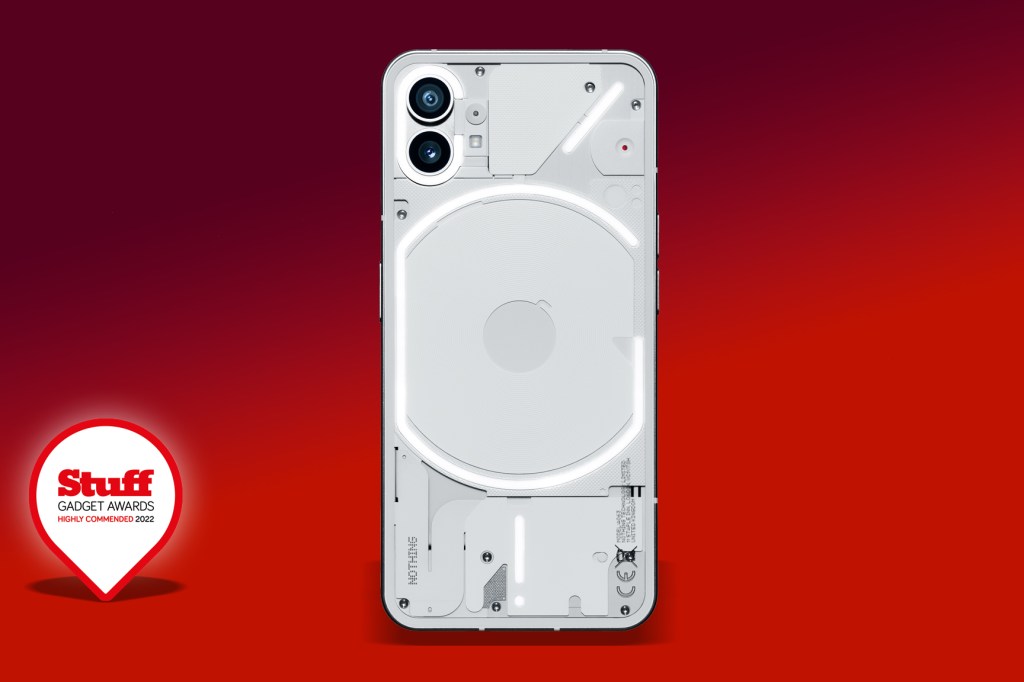 If there was an award for pre-launch hype, then OnePlus co-founder Carl Pei's latest project would have won it without credible competition. After introducing itself last year with a pair of AirPod-bothering earbuds, the new company's first smartphone was this year's big launch, and while the final product wasn't quite as revolutionary as the enigmatic marketing campaign wanted us to believe, it certainly made an impression. The specs are very decent for the price (and the 120Hz scrolling in certain apps means it one-ups the phone above in at least one area), but it's the funky LED glyph lighting that illuminates in different patterns when you receive notifications or charge that marks the Nothing Phone 1 out as something refreshingly different. 
Also shortlisted: OnePlus Nord 2T 5G, Motorola Moto G82
We're never not impressed by how many phones that fall into our lap and completely outperform our expectations. While they weren't quite award-worthy, the OnePlusNord 2T 5G was a speed demon and Motorola's G82 brought us a high refresh rate OLED for under 300 quid. Bargain and then some.
About The Stuff Gadget Awards
The Stuff Gadget Awards are where we reward the best tech we've seen during the year with gongs that celebrate their status as the cream of the gadgety crop. Read more about The Stuff Gadget awards.