TicWatch Pro 3 review
Specced to the hilt with power and features to spare, is this Android smartwatch worthy of your wrist?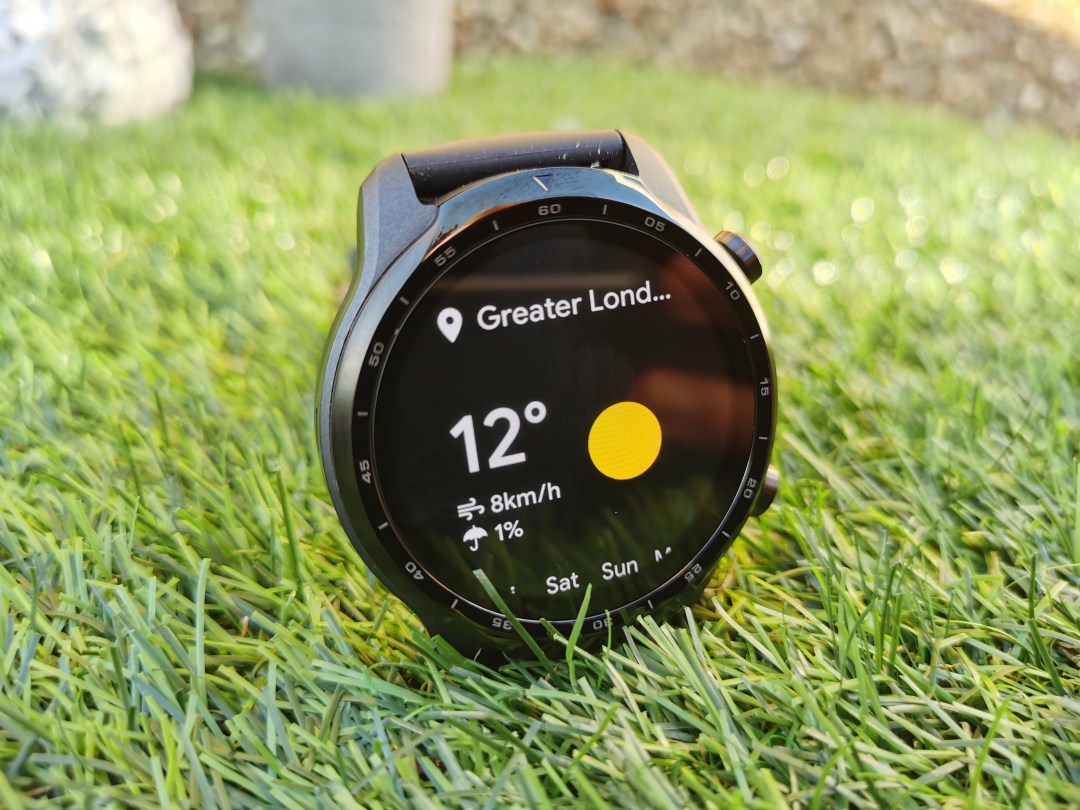 Some of the best things in life are completely unremarkable. Your favourite pillow. A free conference pen that writes like a dream. Parsley. These are all things that get the job done to such an extent that you tend to forget about them.
They blend into the background, and you live your life.
The TicWatch Pro 3 is the embodiment of all of these things — a smartwatch that appears to nail the basics to such an extent, that it too, blends into the background, drawing no attention to itself because it just works.
We could end the review right here, but where's the fun in that?
Design: The invisible man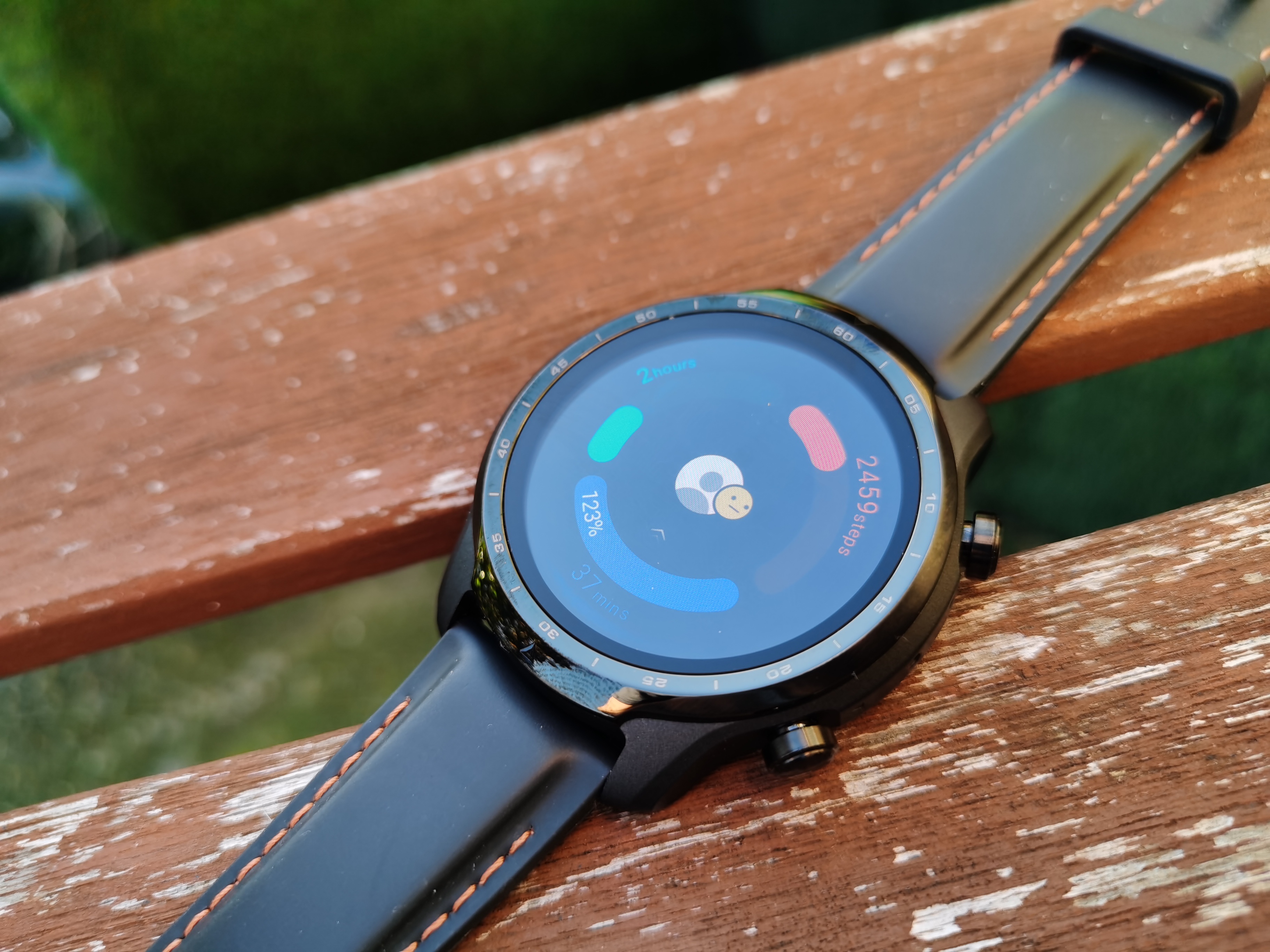 The TicWatch Pro 3 looks like the result of an AI algorithm that has generated the most average looking smartwatch in the world. It's entirely inoffensive, being far from ugly, or indeed, beautiful. It's simply a well-built smartwatch that's designed to live on your wrist without drawing any attention to itself.
A simple dial, with two buttons on the right, a rubber strap with orange stitching to hint at leather ancestry, and that's pretty much it.
It's comfortable enough to forget you're even wearing it, and it's not overly bulky either, despite its smart innards. Easily mistaken for a regular watch, it's a great look for people on the hunt for a tech-packed timepiece without the bling.
If you'd rather make a statement then that's fine too — there are plenty of other options out there from the likes of Apple, Samsung, Fossil, and more, to jazz up your wrist. As for us, the fact that we can forget we're wearing a smartwatch at all, is what we like most about the TicWatch Pro 3's aesthetics.
Screen: Crisp, bright, and oh so right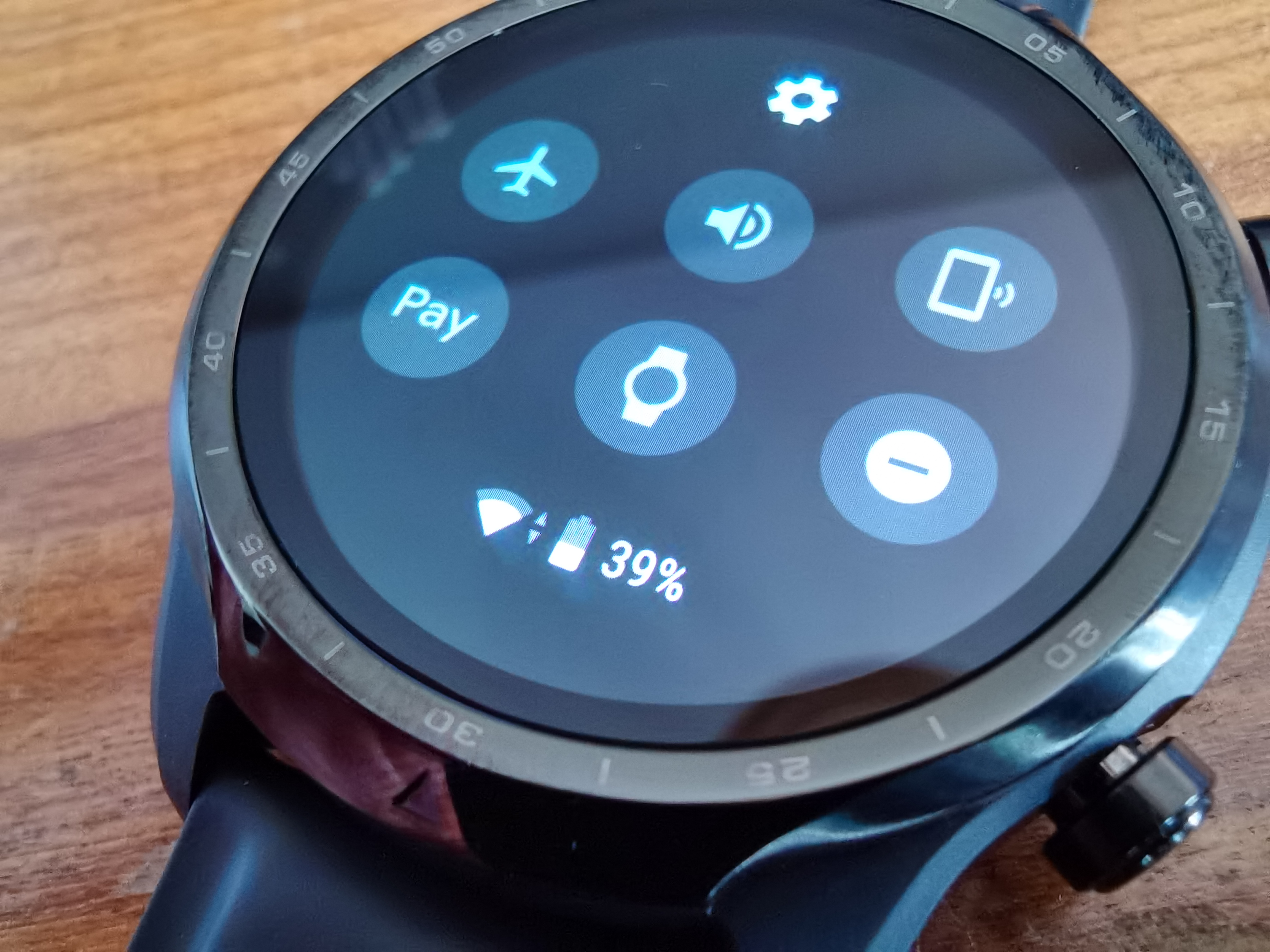 On the screen front the TicWatch Pro 3 is rocking a 1.4in 454 x 454 AMOLED display. That's even sharper than the likes of the Apple Watch 6 and Samsung Galaxy Watch 3, and there's little to say here beyond the fact that it's a pleasure to use.
It's bright enough to read on sunny days, and sharp enough to easily read text and flick through the menus. Analogue-style digital watch faces look great too, and its always-on mode is a handy way to check the time and fitness stats without guzzling away at the battery life. Throw in the fact that prods and swipes are buttery smooth, and you've got yourself one of the best smartwatch screens around.
Performance and OS: blazing fast, feature packed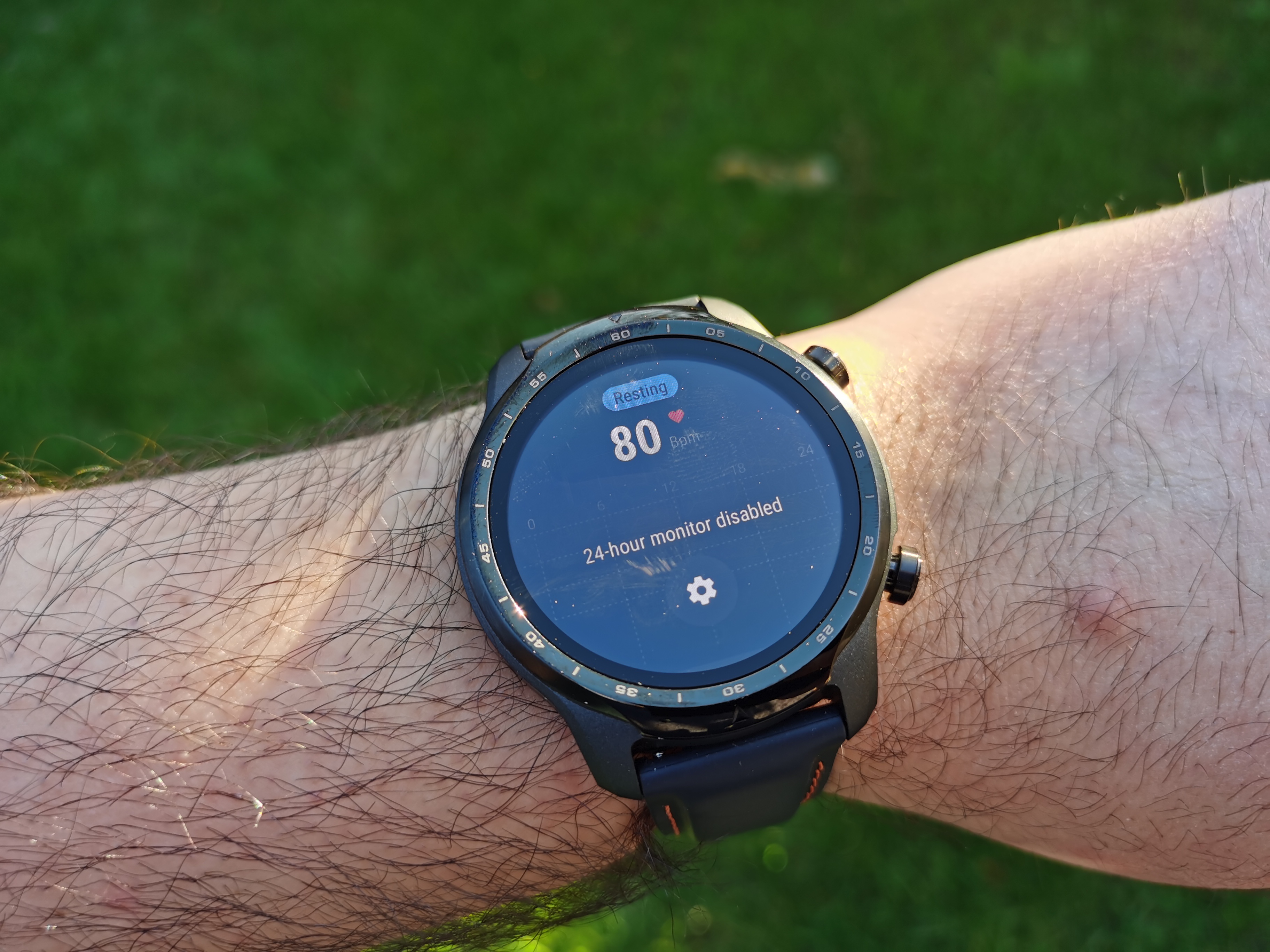 The TicWatch Pro 3 was the first smartwatch to launch with the Snapdragon 4100 processor, along with 1GB of RAM. That makes it one of the most powerful smartwatches out right now, and it shows.
Google's Wear OS runs blisteringly fast, with no lag or stutter (problems that often plague other Wear OS rivals), to be seen. The usual swipe gesture shortcuts work flawlessly, and apps like Spotify and Citymapper work without a hitch.
The upper-right button brings up the app list, while the lower one offers a handy shortcut to exercising tracking options, of which there are many. From running and walking, to cycling, swimming, rowing machines and more, the TicWatch Pro 3 should have almost any activity covered.
With built-in GPS, you can track your outdoor activities too, while measuring your heart rate, sleep and blood oxygen saturation in the process.
Other extras include mediation and breathing apps which use in-built sensors to measure your stress levels, though you could probably get away with not needing a watch to tell you how to breathe deeply and relax.
There's even a hearing monitor which measures the decibels of the environment, to make sure you're not exposed to any loud sounds for too long. Necessary? Absolutely not, but it's a nice party trick, we suppose.
The only real negative point we can think of is that the sheer combination of apps from both TicWatch and Google Fit might be overwhelming at first, and there's a lot of doubling up, including multiple apps that track your heart rate, exercises, and breathing. You can get away with using either or both services at the same time to track your metrics, but if you're not already commited to one ecosystem, you can try a few things out before sticking with one.
If you want to futureproof things a bit then you might want to stick with the Google Fit options, as that won't limit you to another TicWatch if you want to broaden your smartwatch horizons.
It's also worth noting that there's no ECG function, which is offered on rivals like The Galaxy Watch 3 and Apple Watch 6. Unless you've got any cause for concern though, you're more than likely not going to be worrying about atrial fibrillation, especially if you're younger than 65 and healthy.
Still, if you do want every bell and whistle under the sun, it's something to consider.
Battery life: not too shabby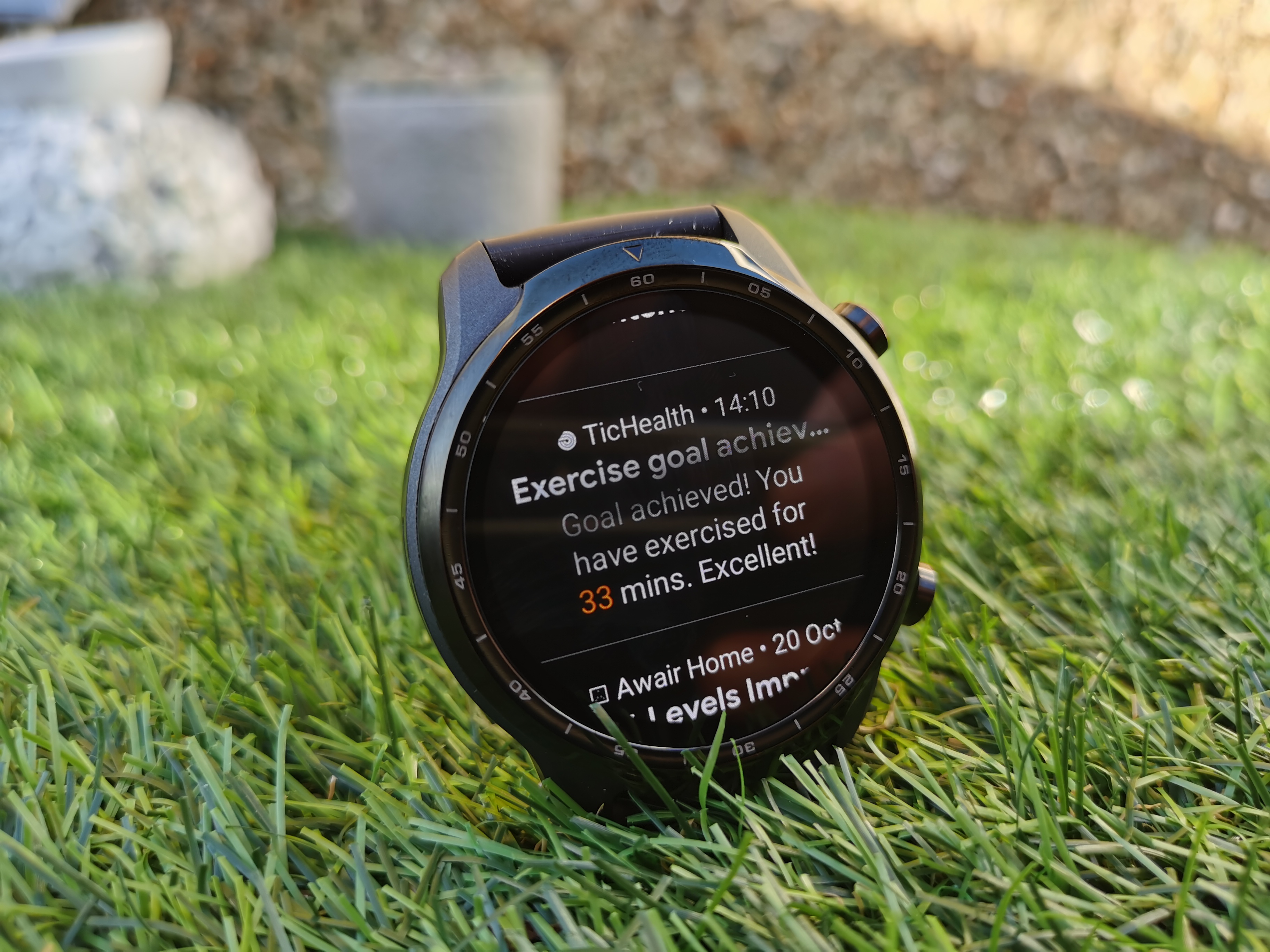 The TicWatch Pro 3's 577mAh battery is a very respectable size, and it shows. Comfortably lasting us three days of normal use on a single charge (namely, receiving notification, some Spositfy use, and tracking 20 minute walks and some weight sessions), it'll save you from any serious battery life anxiety.
Turn on Essential mode which limits the functionality to just displaying basic stats, and you can squeeze up to 45 days on a single charge. If you're after something that'll last you a week with regular use though, then you'll want to look at something a little less feature-packed, like the Fitbit Versa 3, which lasts around six days per charge. Considering the power and features on offer here though, three days isn't bad at all.
TicWatch Pro 3 verdict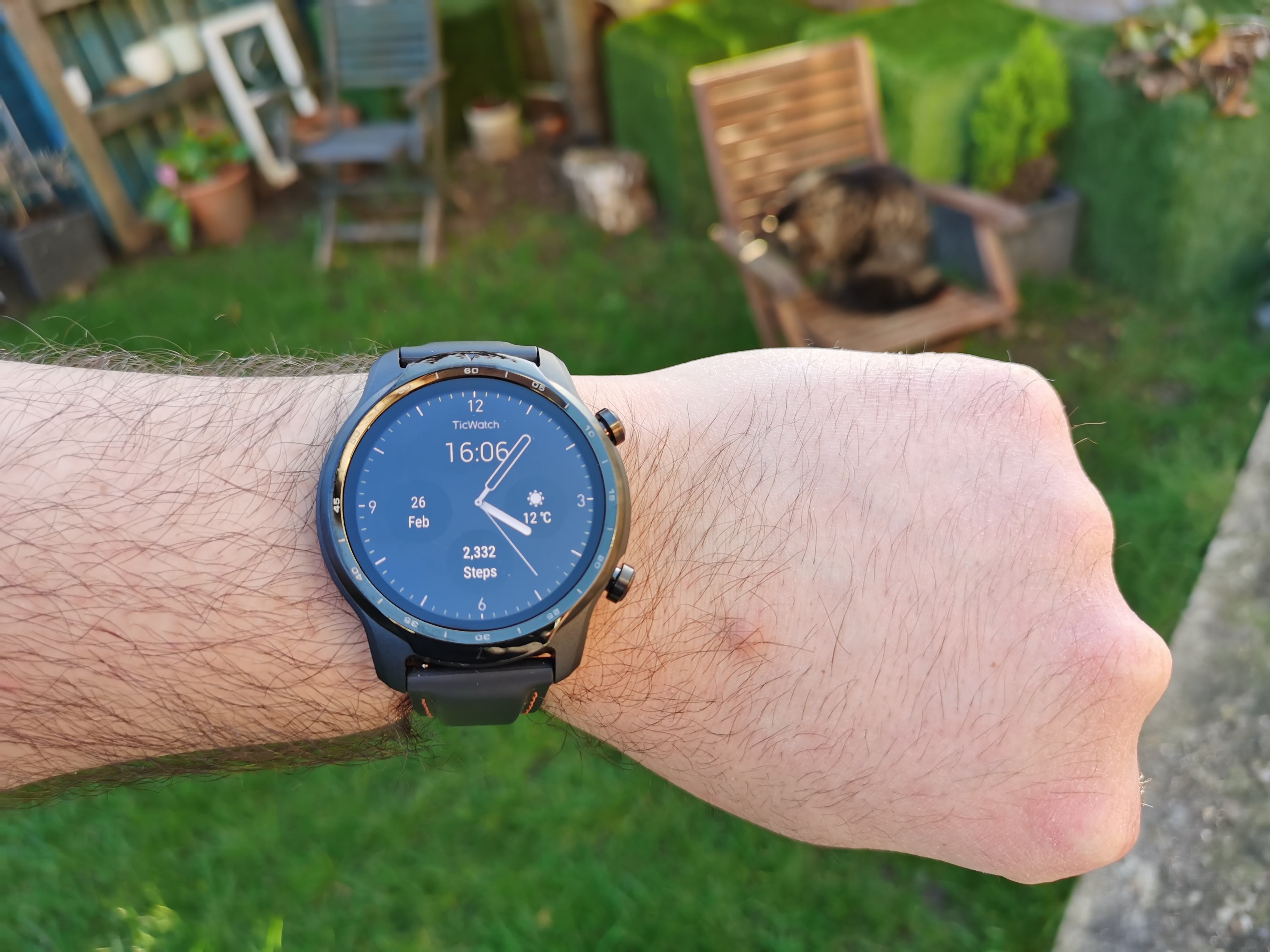 At £290 the TicWatch isn't the cheapest smartwatch out there (the previously mentioned Fitbit Versa 3 is £90 cheaper), but it offers the complete Android smartwatch package with a solid design, superb screen, powerful performance, and tonnes of functionality to boot.
The Samsung Galaxy Watch 3 — a formidable watch in its own right — can be yours from a tenner more, though you'll be tied into Samsung's Health ecosystem. The Apple Watch 6 on the other hand starts from £379, making the TicWatch Pro 3 incredible value for money in comparison.
Ultimately, this is one of the best smartwatches money can buy right now, nailing the basics in every single way without relying on any crazy quirks or gimmicks to get the job done.
Stuff Says…
The complete Android smartwatch package, and a blazing fast one at that
Good Stuff
Superb screen
Powerful performance
Three-day battery