Synology DS415play review
Network attached storage is as useful ever - and in the DS415play's case better than ever, too
In these modern times of "clouds" and "streaming", it can be easy to come to the conclusion that you don't really need something as archaic as a network attached storage device.
But NAS devices are brilliant – honestly. At their most simple they're a way to backup and share all of your media files and important documents with anyone on your home network, but a good one can do a heck of a lot more, from allowing remote access from anywhere in the world, to automating an extra level of cloud backup, to automatically downloading and sorting media files.
And if we're talking good NAS devices, we have to talk about the Synology DS415play.
Mammoth storage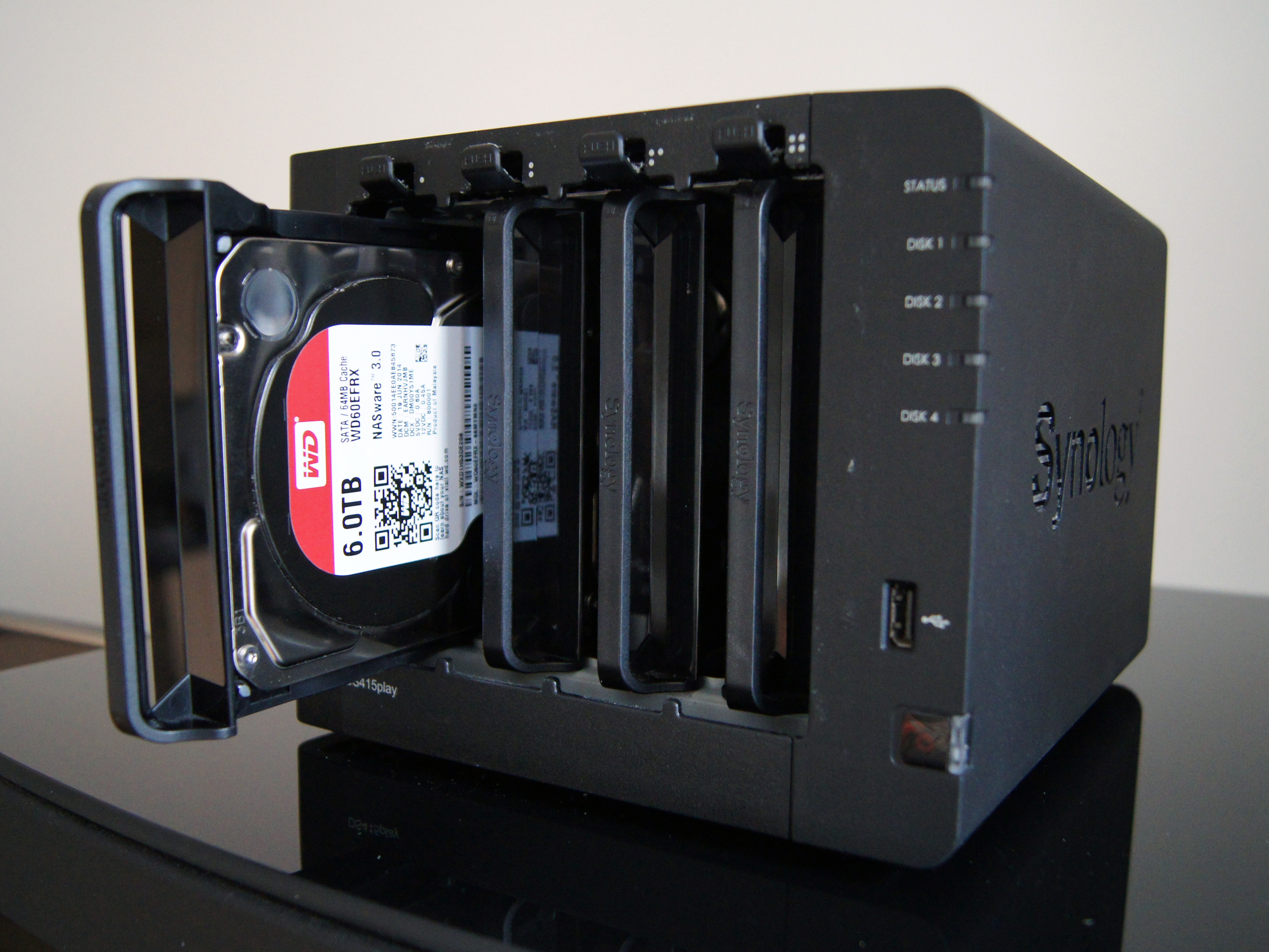 The "play" in the name should indicate that this is a NAS device with multimedia intentions, but it doesn't mean this isn't a serious bit of kit. For a start, it's got four hard drive bays, which will seem overkill to the casual digital movie and music collector. Those people might want to take a look at the two-bay DS214play, but there are good reasons to go big from the outset.
Those four bays give you a current maximum storage capacity of a truly cavernous 24TB, if you fill them with 6TB drives (I've been using and been completely satisfied with Western Digital Red HDDs). More overkill? Well how about just putting in 2TB to start with, then adding another 2TB when that's full, and so on until you've filled all four bays? That's a much simpler and more cost-effective than replacing drives because you've run out of slots.
And Synology has some useful options for those who use multiple drives. It's clever enough to be able to manage drives of different sized, for example, which is a rarity in the world of NAS. Your drives can be configured in clever RAID arrays, too, which means some storage is sacrificed so that all of the data on the NAS device is backed up internally – if one drive fails you haven't lost anything.
Next-level media serving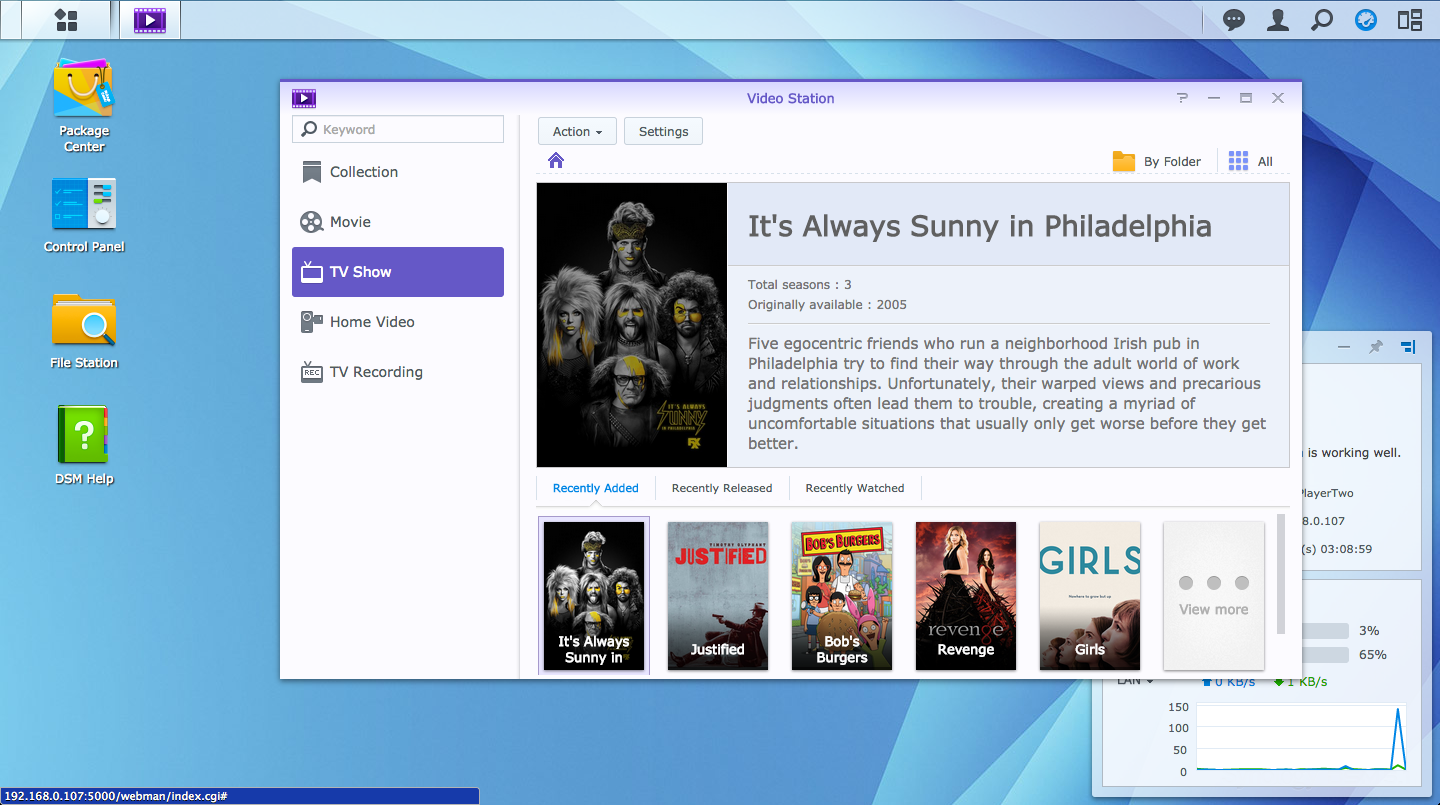 So what are you going to do with all that storage? You're going to fill it with music, videos and photos, I'll wager, and when it comes to serving up that stored media the DS415play is something of a whizz.
For video there's a built-in app called Video Station, which does a rather excellent job of sorting your media files and automatically downloading all of the metadata you might conceivably need. Download the partner DS Video app on your iOS, Android or Windows Phone device and you've got a really, really effective media streaming solution. DS Video is available on Roku streamers and Samsung TVs, too. Of course there are standard DLNA methods of streaming, and Plex fans will be pleased to see that's supported, too, but Synology's own streaming solution is the most simple, effective and elegant if you ask me.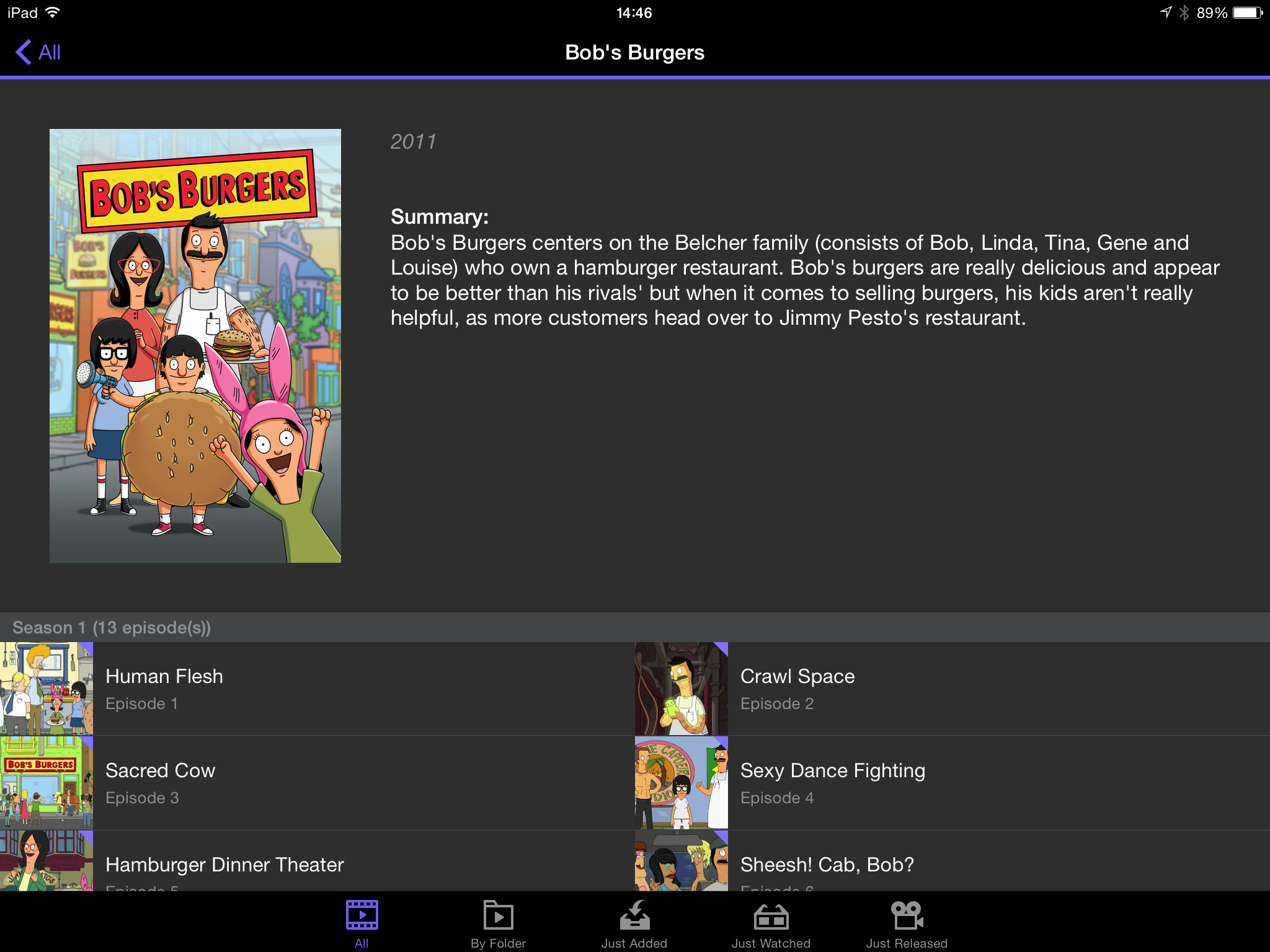 DS Video even works when away from home. You need a solid internet connection, but I've watched episodes of Bob's Burgers that are stored on my DS415play in London from a hotel room in San Diego. And yes, that did make me very happy.