Sony Ericsson W880i review
The Walkman phone has been reinvented as a pancake-thin trendsetter. But can the W880i's svelte body still produce a musical roar?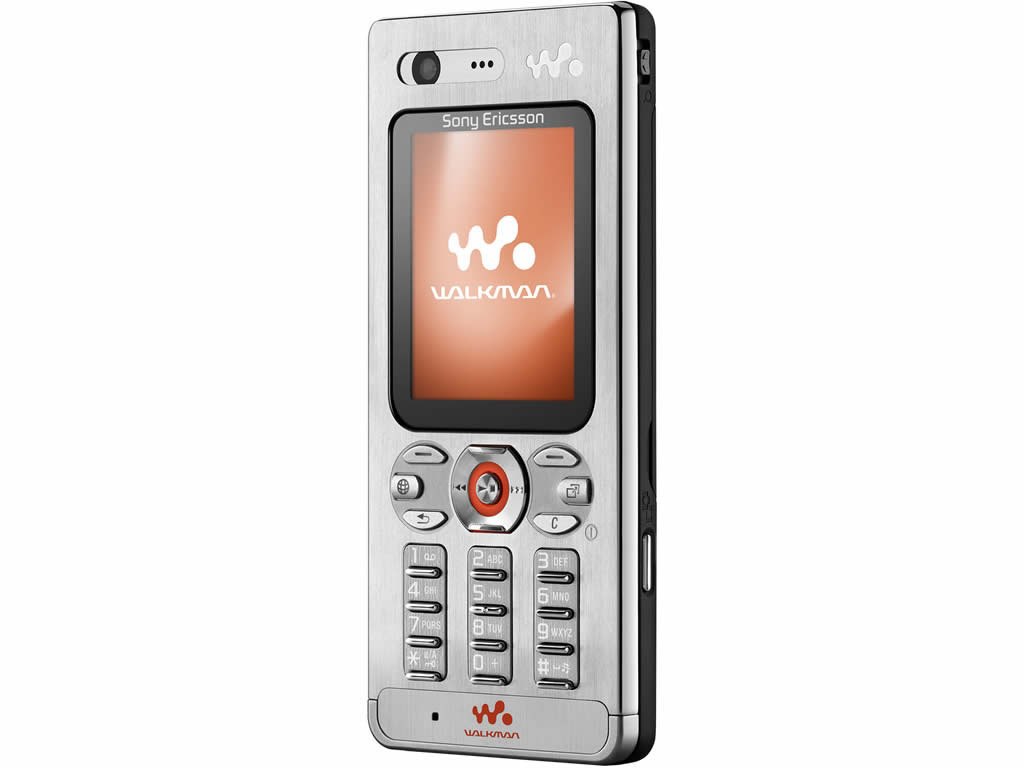 The Walkman phone family aren't traditionally renowned for their sexiness. The odd orange-and-cream paint job aside, they prefer to concentrate of music, 3G web browsing and, occasionally, Symbian smartness.
But it seems they've had a change of heart. Maybe they were mocked by a Motorola KRZR, or approached to appear on Fat Club. We not sure – all we do know is that Sony Ericsson has made a lustworthy new model called the W880i, and we can't put it down.
She's in fashion 
In purely physical terms, the W880i is an early candidate for phone of the year. It's a staggering 9.4mm thick. Put it side-to-side with our current fave Walkman, the W850i, and it's like comparing Lily Cole with Chris Moyles.
Crucially, it's not too thin. Unlike the Samsung X820, it's comfortable to hold and is superbly constructed. The mix of stainless steel and a rubberised finish on the back also gives it the perfect mix of looks and ruggedness.
Turn it on and you're greeted by a bright QVGA screen and the usual Sony Ericsson UI. The combination of cartoon graphics and a four-way joystick certainly isn't revolutionary, but it's slick and intuitive.
Is there a but?
Of course, Newton's law of super-thin phones dictates that these handsets always cut corners with their features. So, where are the compromises? The main drawbacks are a lack of memory and a few usability issues. With only 10MB inside and Memory Stick Micro cards topping out at 2GB, you're looking at a phone that can only store 50 albums at once.
Those weeny side-buttons – a Walkman player shortcut, a volume switch and the camera shutter – are also a nightmare for the fat of finger. But our fears that the keypad's equally small buttons would force us to carry around a toddler to do our texting proved unfounded: they work surprisingly well with a little practice.
Sweet, sweet music
Musically, the W880i is the equal of its Walkman peers. The sound is full and detailed, the bundled in-ear headphones block out street noise, and you get the usual combination of album art, playlists and handy Disc2Phone software for ripping and transferring CDs.
Further bonuses include support for stereo Bluetooth headphones – it worked a treat with our Jabra BT620s – and the inclusion of a 1GB M2 card in the box. Our only musical moans are the transfer speeds (a yawnsome four minutes per album) and the tinny loudspeaker.
Review continues after the break…
Web feat
Music may be the W880i's day job, but at night it indulges in 3G web surfing. The browser may not be in the Nokia N80's class, but the extra speeds make regular forays onto the web viable and it's got a neat RSS feed reader.
The W880i is also, like the rest of the Walkman family, a born entertainer. There's support for Java games and throwaway applications like Music Mate, a guitar chords library. The 2MP camera lacks flash and autofocus, but compensates a little with the quality of its daylight shots. There are decent organiser functions like a calendar which will sync with both Macs (via iSync) and PCs. And the battery saw us through a good three days' heavy use.
We're amazed at how much the W880i has packed into its skinny body. Sure, it's not as smart as an iPhone, as cavernous as a Nokia N91 or as practical as a W950i. But its dynamite mix of Walkman software, 3G and brilliant design means that, at least until Apple rolls out its big guns later this year, it's our new number one music mobile.