Sony Cyber-shot DSC-T100 review
This super-stylish snapper is packed to the gills with an 8MP sensor, a 3in screen and 5x optical zoom. The competition is all just so last year, darling.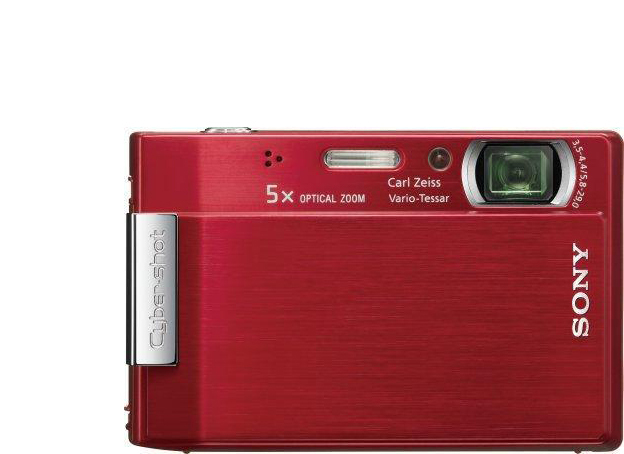 Compact cameras are under attack! The rise of the camera-phone has one of the best-selling gadgets of the past decade if not exactly running for cover, then certainly looking over its shoulder for reinforcements to arrive.
Luckily, a digicam Braveheart has arrived in the form of the latest model in Sony's impressive Cyber-shot clan – the T100. This style camera piles in the features, filling its chunkier-than-it-looks-body with more extras than a Star Wars DVD.
Stacks of features
For starters there's that 8.2 megapixel resolution, which is far in advance of even the most modern of mobiles. Sony has also managed to cram in one of its amazing folding lenses. In this case it offers 5x optical zoom, which is highly impressive, and very handy when it comes to trying to shoot architecture and the like on your summer hols.
Build quality is also superb. The T100 is incredibly solid, while controls are easy to locate and feel responsive when pushed. The sliding front panel also gives a good solid click, and doesn't have you worrying about whether you are going to break it off, while the massive three-inch LCD around the back is incredibly detailed.
Still new to cameras, and not yet on phones, is face detection; which is where the camera can tell whether you are shooting people rather than places, and adjusts its settings accordingly. The results we had with this were mixed, but this Sony seems to have it nailed better than most of its competition.
Picture perfect
The same is true with its performance in actually producing pictures. The quality of the shots from this camera are first rate, with detail levels and an ability with natural colour reproduction that must make the competition weep with envy. It can even take shots in low light without the horrendous digital noise some lesser snappers suffer from.
As far as stylish yet capable cameras go this is one of the best out there. Sure, some of the competition is cheaper, but they can't match the Sony for either features or delivering the goods.
Use it with…
Stuff Essentials – Compact camera accessories