Sony's new H400 Cyber-shot is a spy's dream camera
The bridge cam has a whopping 63x optical zoom – and it's one of six new Cyber-shots on its way in the next few months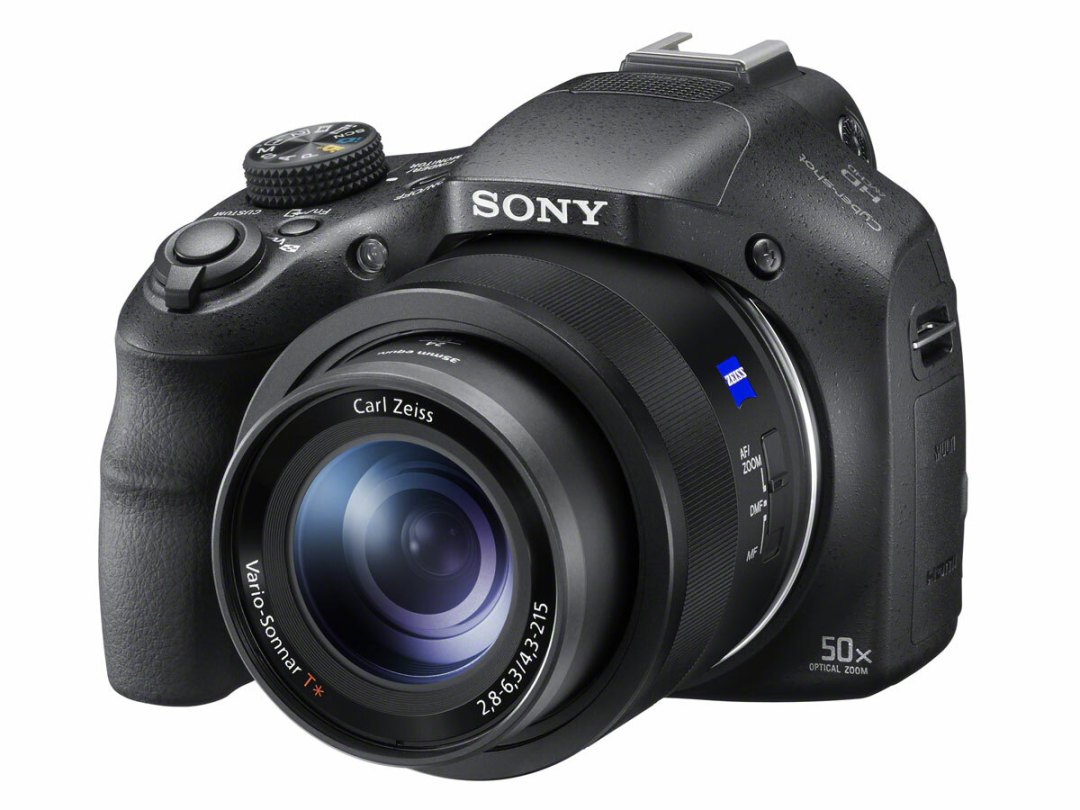 Smartphones may be turning compact cameras into the next gadget dodo, but there's one weapon compacts still have left in their arsenal: zoom lenses.
Yeah, Samsung has tried grafting an optical zoom on to the S4 – with patchy results – and yeah, the likes of the Nokia Lumia 1020 fake a zoom through crazy cropping, but really, it's not like having a super-zoom in your jacket pocket.
Sony knows this, so its unveiled some of the most impressively zoomed compacts we've seen.
SONY CYBER-SHOT DSC-H400 AND HX400V
First up is the daddy of them all: the Sony Cyber-shot H400. This bridge camera has a slightly ridiculous 63x optical zoom, which makes the Galaxy S4 Zoom's 10x range look more than a little weedy in comparison. It's equivalent to 24.5-1550mm in 35mm format – which is basically meaningless, as a DSLR lens that size would probably be longer than most rooms.
It's got more going for it than just length, though. There's 5-axis Optical SteadyShot tech inside it to ensure your image isn't dancing around as you try to frame it, it packs a 20.1MP CCD sensor, electronic viewfinder and it shoots 720p movies.
We tried it out briefly, and can report that yes, it really does zoom a very long way. Shots aren't bad, either – it's no Sony Alpha A7, but it'd probably make a fine holiday cam. We'll know more when we get a chance to put it properly to the test.
Either way, it'll be available from April and will cost £250.
Sony's second new bridge cam is the HX400V, which can't quite compete on range – it zooms to a 'mere' 50x – but which is a far more premium camera in most other respects.
For starters, it has a bigger 20.4MP Exmor R sensor inside it, a ZEISS Vario-Sonnar T* lens, GPS, Wi-Fi and NFC. You also get 1080p full HD videos, proper manual controls, EVF, tiltable LCD and a more robust feeling build.
The HX400V will be in shops in March and will retail at £420.
SONY CYBER-SHOT DSC-HX60/60V
Take a look at our Top Ten Compact Cameras and you'll see the Sony HX50 nestling at No.1. Well, not for much longer, because the HX60 is on its way.
In truth, it's a fairly modest refresh of the HX50. The 30x optical zoom remains, as does the 20.4MP Exmor R sensor, full HD video and Wi-Fi. The processor upgrade to Sony's new Bionz X model will probably be the biggest change. It's apparently three times faster than the previous model, and should speed up burst shooting and improve low-light abilities. Area-specific noise reduction is another new addition – the shots we were shown looked impressively clean at high ISOs.
Optical SteadyShot stabilisation is also included – quite handy when you're shooting at 30x zoom – and it'll even output 4k stills to your TV, in the unlikely event that you own a 4k TV. Finally, it'll be available in two models, with the 'V' version adding GPS (and costing a tenner more).
It's unlikely to be worth upgrading if you own the HX50, but if you're on the lookout for a new travel cam, it ought to be a contender. It'll be available in March costing £330 (£340 for the HX60V) and we'll test it as soon as we can.
SONY CYBER-SHOT DSC-WX350, WX220 AND W800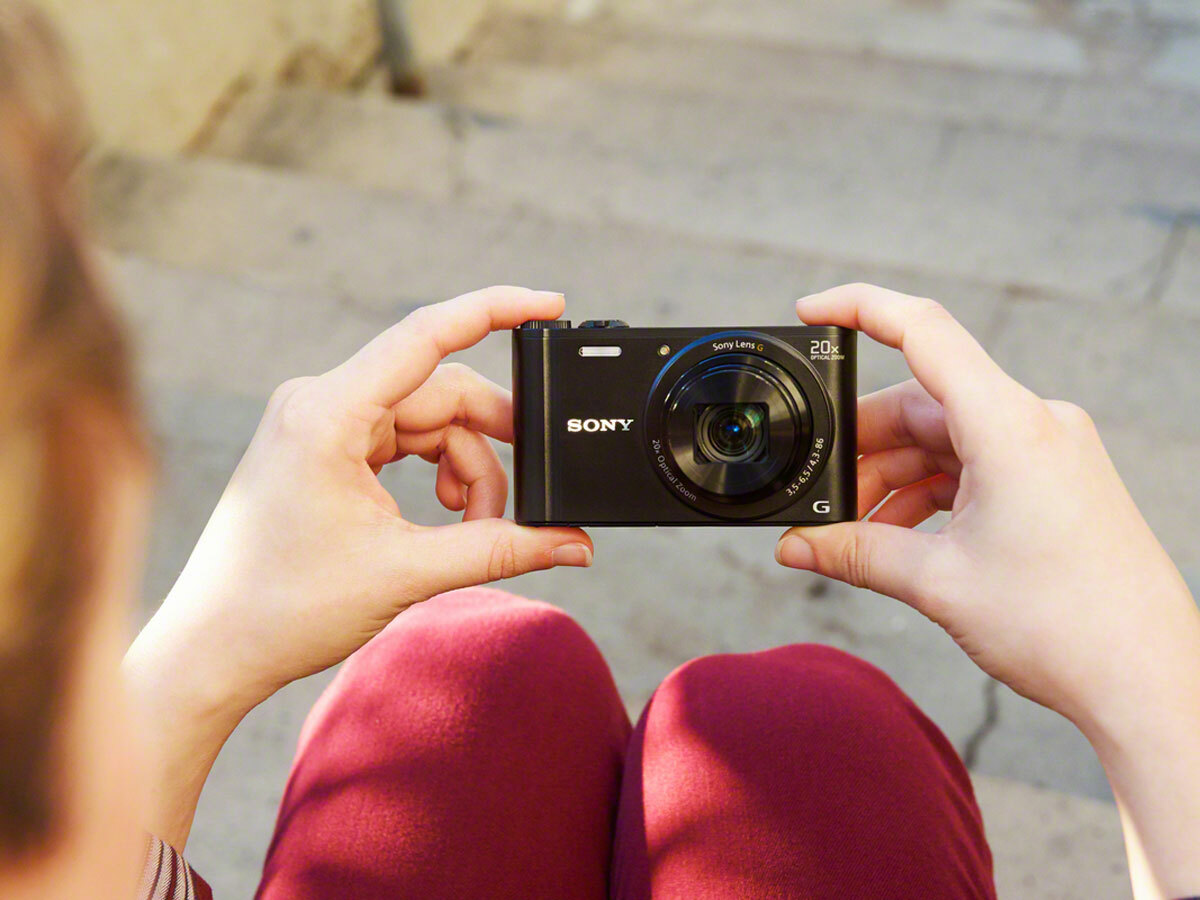 Not had enough new Cyber-shot cams yet? There's also the WX350, WX220 and W800.
According to Sony, the WX350 is the world's smallest and lightest compact camera with a powerful 20x optical zoom, which is a bit like saying England is the most populous nation on Earth that's also an island in the North Sea.
It has an 18.2MP Exmor R sensor, packs the new Bionz X processor and has all the Wi-Fi and NFC gubbins you'll find in its big brothers above.
The WX220, meanwhile, also gets the 18.2MP sensor but has to make do with 10x optical zoom, while the poor old W800 has a 20.1MP CCD sensor and 5x optical zoom lens.
NOTE: All the cameras we had hands-on time with are pre-production samples, so features and image quality may be different in the retail models.