Sony CMT-U1BT review
The bluest of all the wireless data-transfer media, Bluetooth, lets this Sony hi-fi stream music from your phone. But does it sound any good?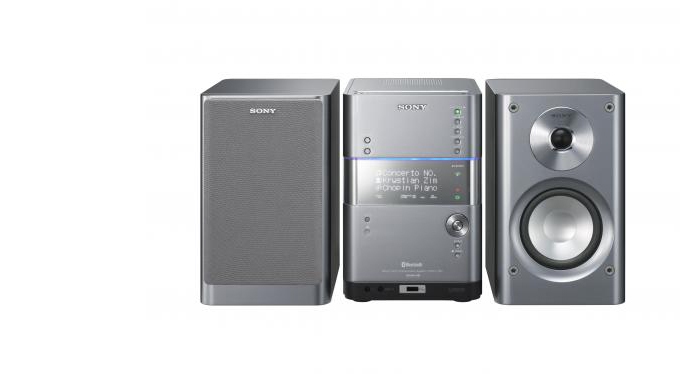 The micro hi-fi is one of the few pieces of tech to have remained largely unchanged throughout Stuff's history. You get two speakers, a CD player, a radio and something nice to sit on your bookshelf.
But Sony's latest, the CMT-U1BT, is one of the first to fling open its doors and embrace a new technology for the kitchen system – Bluetooth. This means that for the relatively pint-sized price tag of £300, you've got a micro system capable of wireless music networking.
Feeling blue
Place this brain box within 10m of an A2DP Bluetooth-equipped mobile phone or computer, and the two units will sit down for a networked chat, enabling you to stream audio from your computer to the CMT-U1BT.
Sony's Bluetooth boff isn't finished there either. Plug your MP3 player into the USB input and you can not only play your portable's tunes through micro system, but use the remote control to navigate menus and control the volume.
Average sound
But it's not all good news. As soon as you drop a CD in, you'll discover how Sony were able to cram all of the features into the CMT-U1BT – by cutting back on sound quality.
When compared with Onkyo's impressive CS-515, the Sony lacks sonic clout: the treble sounds lazy, and the bass becomes overpowering. Whilst it manages to pump out an expansive, broad sound with a decent tonal balance, the CMT-U1BT doesn't measure up to the Onkyo in terms of audio prowess.
And then the CMT-U1BT commits the cardinal sin of only allowing Sony MP3 players to work with it – a glaring, if understandable, oversight given the runaway success of its foe, the iPod.
But we can forgive it. For £300 you're snaring feature packed system, capable of wireless audio networking, MP3 control and decent, if not astounding, sound quality.