Sony A7 II review
Sony's latest high-end camera claims to have the world's best image stabilisation. Is it any great shakes?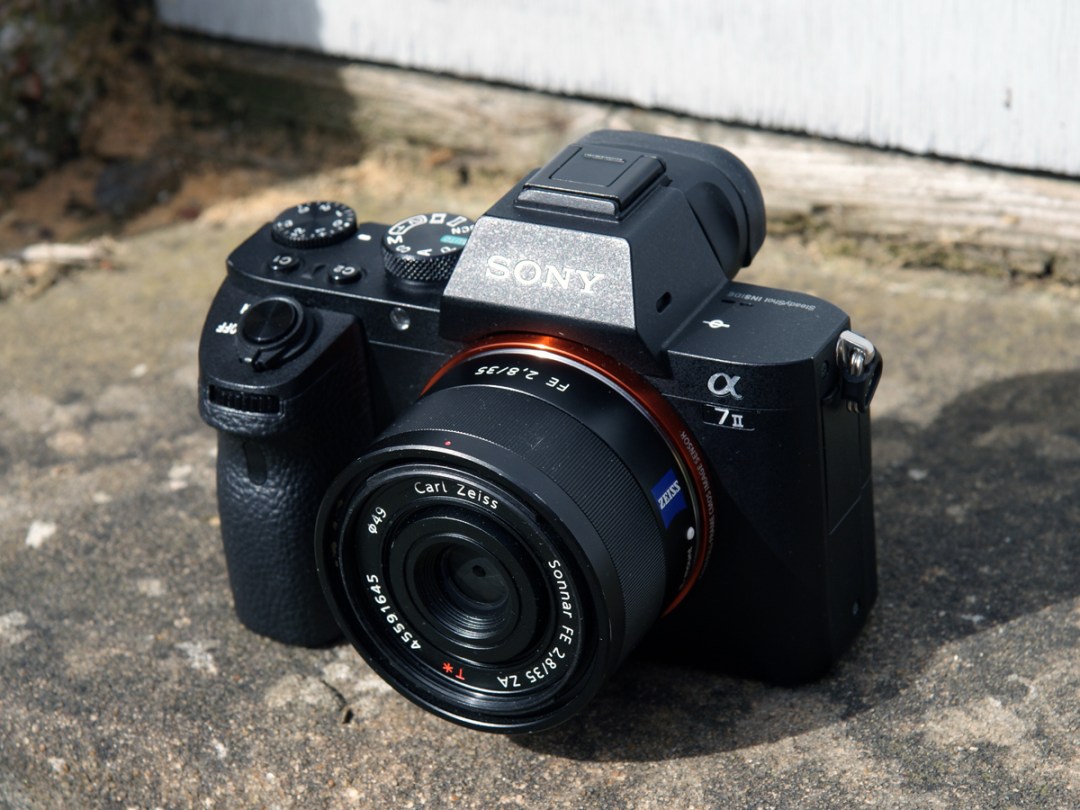 When Sony announced the second edition of its A7 compact system camera a few months ago, one new feature stood out: its 5-axis image stabilisation.
Not previously available on any full-frame consumer camera, this tech compensates for almost any kind of camera shake resulting from handheld use. The idea is that longer shutter speeds don't necessarily mean blurry images, and that you can shoot handheld at night or indoors without compromising on image quality.
Time to see if Sony's truly been able to conquer camera shake.
Shake your body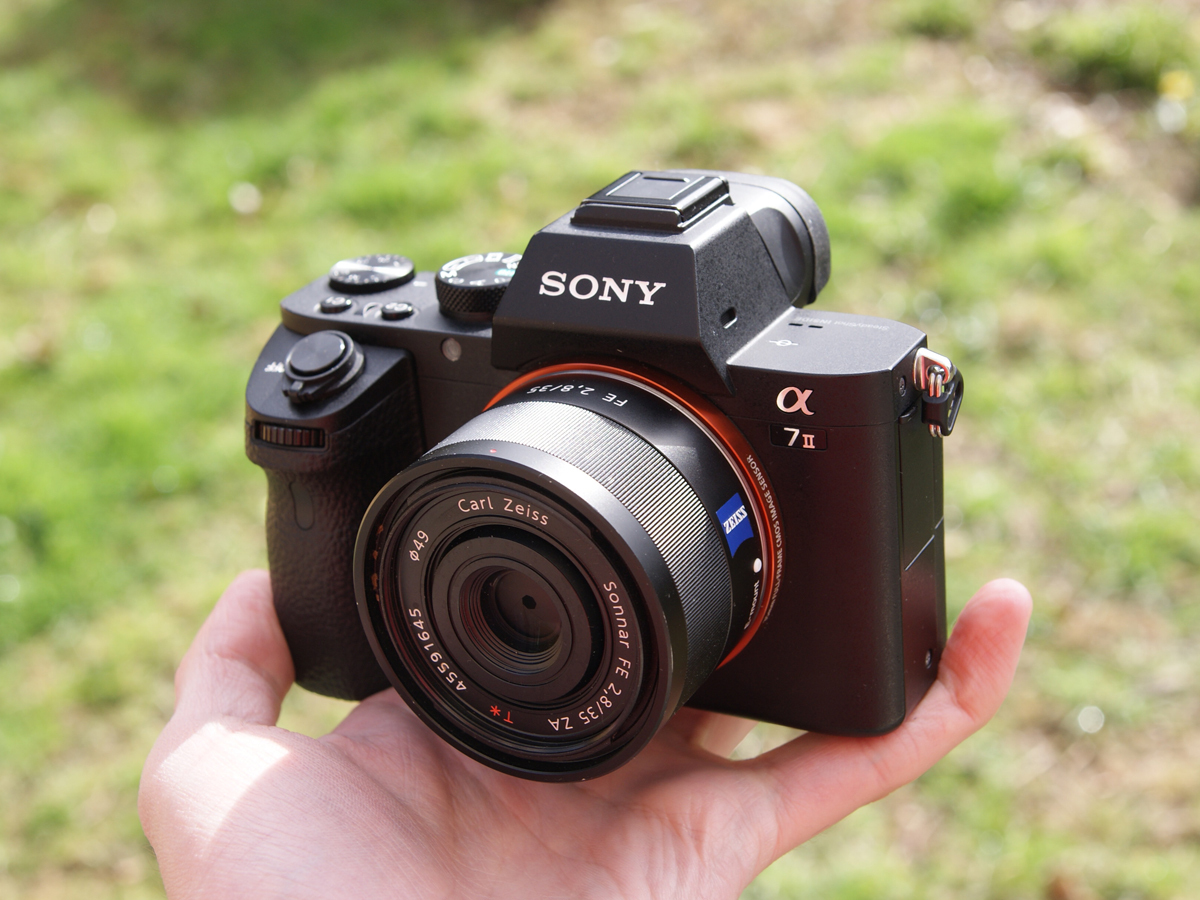 Until now, none of Sony's E-mount cameras has offered in-body image stabilisation; if stabilisation was deemed necessary, it was built into a lens rather than the camera itself.
The A7 II marks a departure from this previous tack, and is perhaps a tacit acknowledgement that in-body stabilisation – which makes any lens you attach stabilised, including vintage glass connected via an adapter – is a better way to go.
Confused? Yep, me too. It's probably a good idea at this point to explain what the system is and what it does.
The first two axes are pitch and yaw – movements which commonly cause camera shake at long focal lengths – and these are compensated for by in-lens stabilisation if the lens offers it (if it doesn't, in-body pitch and yaw stabilisation kicks in – like we say, all lenses get 5-axis stabilisation here, one way or another). The third and fourth axes are x and y, flat horizontal and vertical movements that are the chief culprits for shake when you're shooting something very close to the camera lens. And the fifth axis is roll, the circular motion that occurs during long exposures and video capture. Roll, Sony points out, cannot generally be compensated for with in-lens stabilisation.
The stabilisation works best when it knows the focal length of the attached lens, and while the system optimises automatically with most A- and E-mount lenses, if you're using third-party glass and third-party adapters you'll need to input the focal length manually – which could be a bit of a pain with zoom lenses. I tried out a variety of A- and E-mount lenses, and found the system optimised itself without a fuss.
Other 5-axis snappers
There are other cameras out there with 5-axis image stabilisation. Most notable is the recent Olympus OM-D E-M5 Mark II (at the time of writing, we're yet to review this), which was launched a few weeks after the A7 II and uses a newly-developed and very similar – but, Olympus is keen to point out, not the same – system to Sony's. Olympus has also worked sensor-shift 5-axis stabilisation into a handful of its compacts, and the original OM-D E-M5 also featured it – but crucially none of these cameras is full-frame. The A7 II has a much, much larger image sensor than the Four-Thirds one on the E-M5 Mark II, which makes Sony's achievement unique. For now, at least.
So how good is it?
Well, it's very good. I took the A7 II out for a walk in the woods at dusk with a non-stabilised 90mm A-mount macro lens and found that it was very easy to take handheld stills and videos in the sort of murkiness that, on almost any other camera, would result in either super-grainy or super-blurry results.
The A7 II's giant full-frame sensor and strong high ISO performance are undoubtedly contributors to this impressive showing, of course, but the stabilisation's effects can be clearly seen when you capture video. The live feed on the viewfinder or rear LCD remains stable even when you can clearly feel your hand wobbling the camera about.
One thing worth bearing in mind is that the A7 II's stabilisation won't necessarily help you capture sharp stills of moving objects in the gloom. Stabilisation doesn't increase the shutter speed – it helps keep the camera steady for longer shutter speeds. So if you subject is moving around they will appear as a blur while the rest of the image will be nice and sharp.
Focus fire
The other big-ticket improvement is the inclusion of a new hybrid autofocus system. Sony says it's 30% quicker than the A7's autofocus, and while I didn't have that camera on hand for a Krypton Factor-style face-off, I can attest that it's fast and accurate – with the right lens attached. Hooking up a cheap 400mm Sigma A-mount lens (or the aforementioned 90mm macro) resulted in a lot of hunting before the camera finally found something to focus on, but with Sony's own 35mm f/2.8 Zeiss E-mount lens slapped to the front, the A7 II locked on almost before I'd half-pressed the shutter button.
Aside from these new capabilities, the A7 II's specs remain fairly similar to those of the original A7 (which Sony says will continue to be sold).
There's the same 24.3MP full-frame sensor; the same 25,600 ISO sensitivity maximum; the same BIONZ X image processor; the same brilliantly crisp and detailed OLED viewfinder; and the same Wi-Fi and NFC capabilities. All these things worked successfully on the original A7, so retaining them won't get any complaints from us.
The A7 II's build quality is as reassuringly sturdy as its predecessor's too, with the outer body mostly made of metal. A few dials and buttons have been shifted around, but Sony also claims to have made several construction improvements over the A7. While it's hard to tell the difference – the A7 was already an exceedingly well put-together camera – there's no doubt that this thing feels every bit the premium product. And at £1500, it darn well should.
A handful of other improvements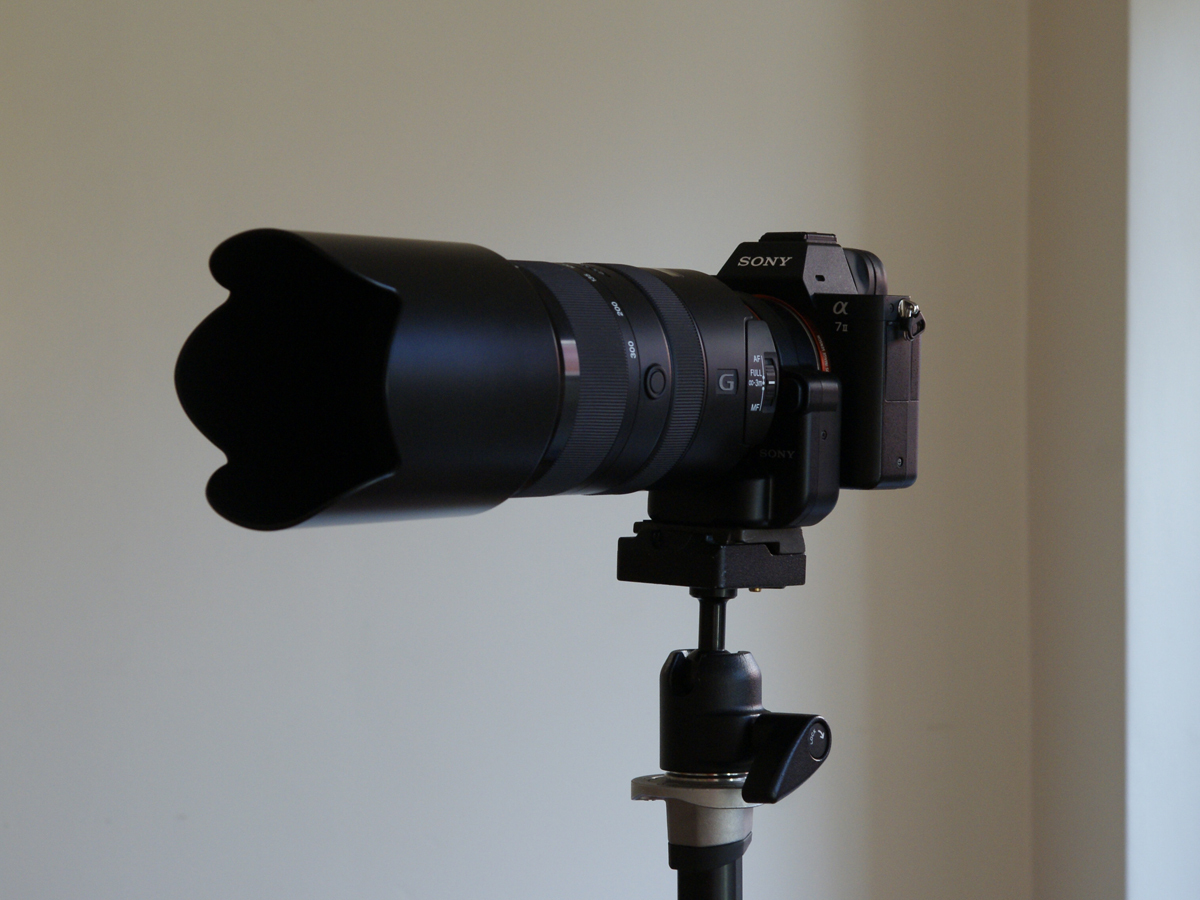 Where improvements have been made, they might be described as minor. The 3in tilting LCD screen on the back has more pixels than the A7's, while the previous AVCHD and MP4 video recording formats are joined by a third, XAVC.
XAVC runs at a higher bitrate than the other formats (up to 50Mbps – and you'll need a very fast SD card in order to record it), and is regarded as a more pro-friendly alternative – but we imagine if you're buying a Sony compact system camera with pro-level video in mind you'll opt for the A7s, which has even more high-end features (including the option to shoot in 4K quality).
That's not to say the A7 II is bad at video. Far from it – and in fact the image stabilisation means that movies you've shot handheld are smoother and less prone to human-derived wobbliness than ever.
General still image quality remains every bit as brilliant as it was on the original A7. The huge sensor size and superb noise reduction technology on board mean that, provided you're using appropriately high-quality lenses, it's hard to take a "bad" picture in anything but the worst conditions. Sharp detail, shallow depth-of-field (where you want it) and rich colours – there's really nothing to pick holes in here.
Sony A7 II verdict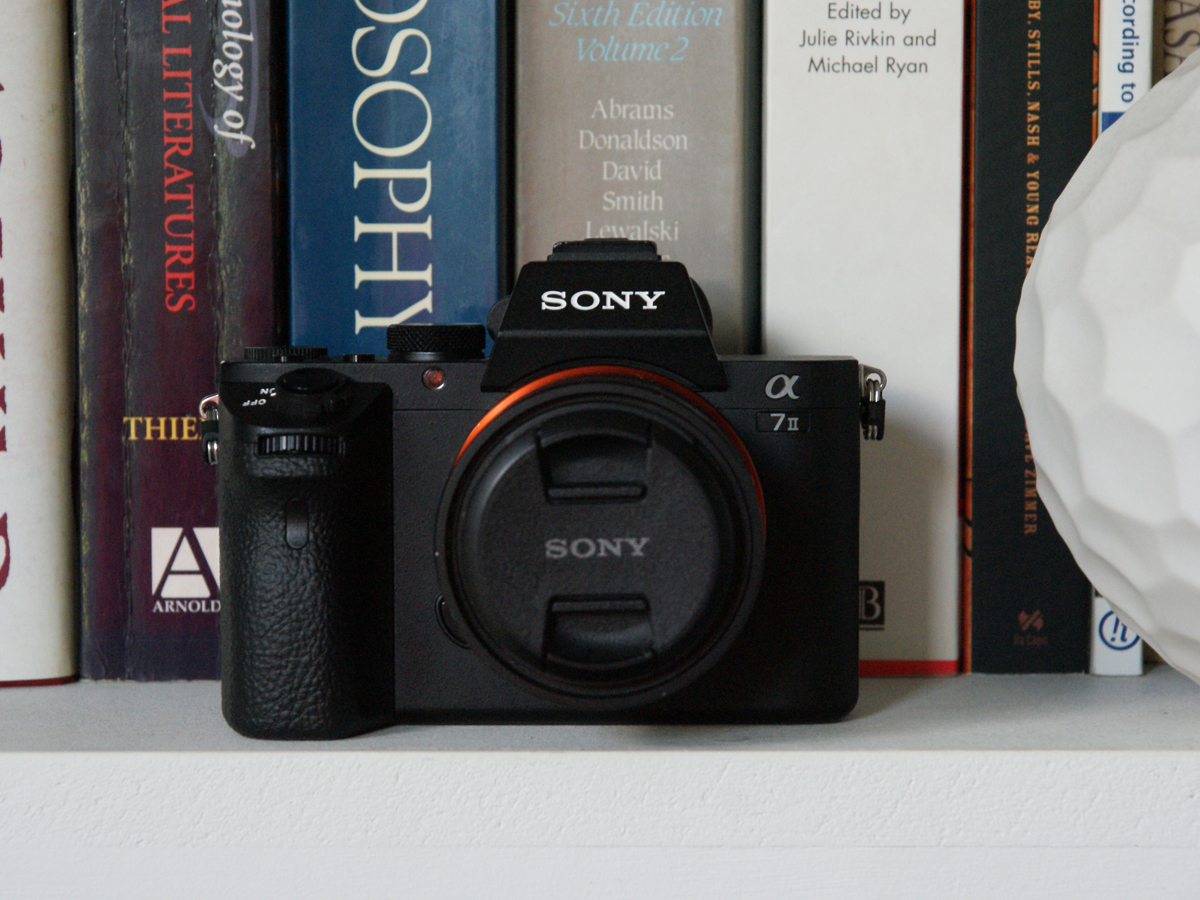 The A7 II's stabilisation sets it apart from every other full-frame camera on the market. For shooting handheld video, for shooting with long lenses or for shooting longer exposures in low light conditions, it's a star.
But it's outstanding in almost all other aspects too. Like the original A7 before it, it's a masterfully-built, well-designed camera that delivers spectacular stills and excellent video. And all in a fairly compact package, considering its capabilities.
It's not cheap (and don't forget, the price above is for the body without a lens) but if you're seeking the best all-round system camera Sony has to offer, this is it.
Tech specs
| | |
| --- | --- |
| Sensor | 35mm 24.3MP full-frame Exmor CMOS |
| Lens system | Sony E-mount |
| ISO range | 50-25600 |
| RAW shooting | Yes |
| Image stabilisation | 5-axis in-body sensor shift |
| Video modes | MP4, AVCHD, XAVC in 1080p, 720p |
| Screen | 3in 1,228,800-dot LCD |
| Viewfinder | 2,359,000-dot OLED |
| Connectivity | Micro HDMI, micro USB, external headphone, external microphone |
| Wi-Fi/NFC | Yes |
| Dimensions | 126.9 x 95.7 x 59.7mm |
| Weight | 599g |
Stuff Says…
A fast-focusing, steady-shooting superstar of a camera designed for demanding (and well-heeled) users
Good Stuff
Stellar imaging quality
5-axis stabilisation massively boosts handheld performance
Top notch build quality and design
Bad Stuff
No 4K video option