Sonos Play:1 review
The cheapest ever Sonos player sounds so good it might just kill the rest of the range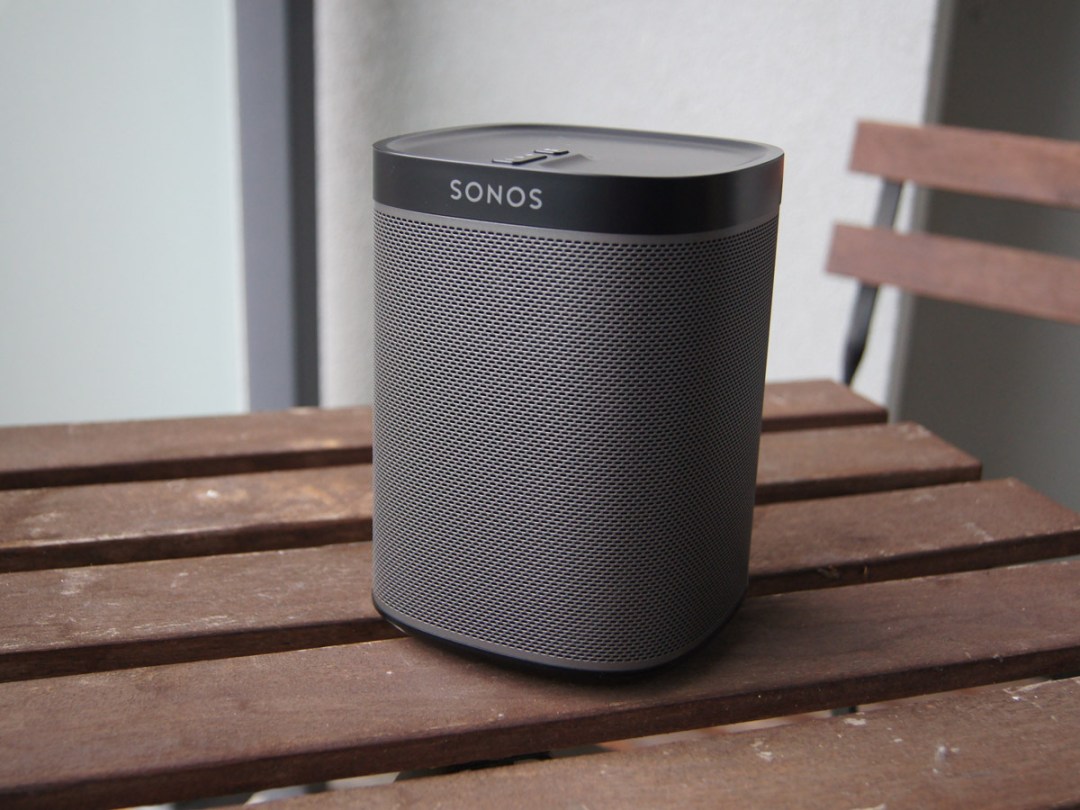 We had a feeling there'd be a Play:1 one day. The position under the Play:5 and Play:3 had clearly been left open for a cheaper, smaller all-in-one unit, and that's exactly what we now have in front of us.
Except we thought the Play:1 would also be portable to allow for garden and bathroom listening, and it's not. When we first laid eyes on it we also thought that two of them would make for a great desktop speaker setup, but there are no computer-friendly audio inputs to make that possible.
This really is just a smaller, neater version of the Play:5 and Play:3 then, and it's a little disappointing that Sonos hasn't gone a bit further than that. But perhaps it's a bit unfair to criticize a product for what it doesn't do, especially as the Play:1 is so darn good at what it does.
Attention to detail
The Play:1 is a really nicely built little unit. It's far heavier than it looks, and compared to just about any other audio device costing under £200 is impeccably solid. Drop one on your foot and it's undoubtedly the foot that would suffer the most damage. Available in black or white, each with a meticulously lasered silver grille, the Play:1 shares the Sonos family trait of blending into, rather than standing out in a room.
The lack of audio inputs is a bit disappointing, but it does mean the Sonos connections are exceptionally simple – there's a power connection in a recess on the bottom, and an ethernet socket and wall-mount hole on the back, and that's your lot. On the top are a volume rocker and a Play/Pause button where exisiting Sonos-users would expect to find Mute – Sonos has decided this is a more useful button to have and every model is to be updated to match in the near future.
This is also the first Sonos that's been designed for use in humid conditions, so finally you can listen to Steamy Windows while enjoying a steamy shower. At least you can in the States and most of Europe, where laws about mains sockets in the bathroom are far more relaxed than they are here in Blighty. If only Sonos had included battery power.
Settin' up is easy to do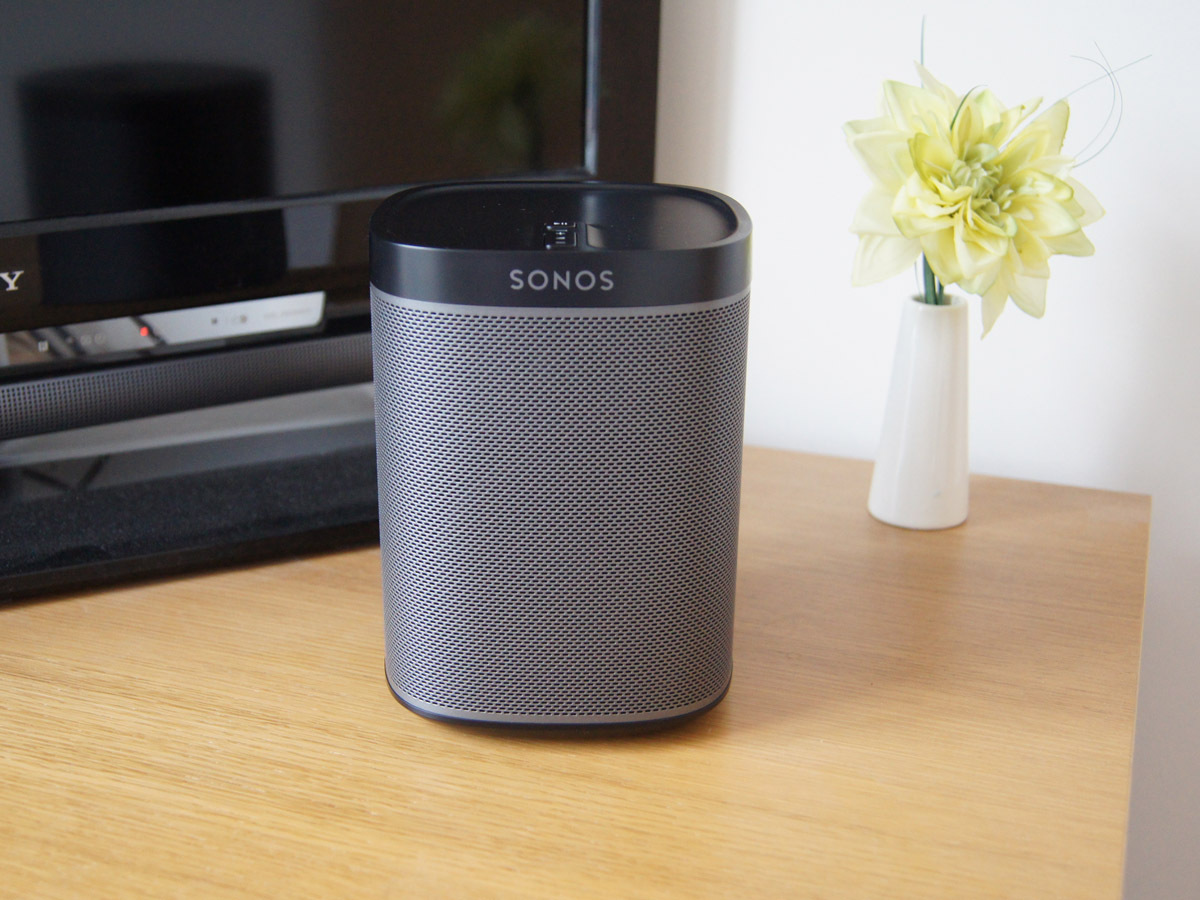 If you're new to Sonos there are a couple of things you need to be aware of. The first is that one unit in every Sonos system has to have a wired connection to your router – if it's not convenient for that to be the Play:1 itself you can pick up a dedicated Sonos Bridge for £39.
The other thing you need to know is that there's no dedicated Sonos remote, so you'll need a smartphone or tablet running Android or iOS, or a Windows or Apple computer in order to setup and operate you new music system. The software's free, and once downloaded it takes you through the setup process in about a minute. If you're adding the Play:1 to an existing Sonos system it's even simpler – press Add a Sonos Component in the app, press the Play/Pause and Volume Up buttons on the unit at the same time, and it'll be discovered and playing music in seconds.
UPDATE: As of October 2014 you no longer need to have one of your Sonos components wired to your router – huzzah! Having said that, if you've already got wires in your Sonos setup we'd advise leaving them there as that's still the most reliable option, but if you're determined to go wireless it is now possible. There's even a new Boost unit available that will – you guessed it – boost your Sonos wireless through yoor mansion's Wi-Fi dead spots.
More music than you could ever listen to
One of Sonos' biggest strengths has always been the sheer quantity of music available on it. It'll play all of your own music – in just about any format except for Studio Master hi-res – from a computer or NAS on your network, or you can send tracks directly from your phone or tablet. It also connects to a whole bunch of services, including Spotify, Last.fm, 7digital, Amazon Cloud Player, Aupeo, Deezer, Napster, Rdio and even now SoundCloud.
That's a serious amount of music, and what's so brilliant about Sonos is that you can pull tracks from multiple sources and services and add them to a single playlist or queue where they'll all be treated equally – the lines between what you own and what's being streamed from the cloud are so blurred that it really can feel as if you own all the music there is. Add more Sonos units and you can have different music in every room, or synchronise them all to extend a party throughout the entire house.
UPDATE: Global search has been launched for Sonos this year, which means you can start tapping in the name of a song, artist or album and it's availability on each service and your own library instantly, even further blurring those lines between what you own and what's in the cloud. It's a small update that makes a big usability difference.
Awesome bang for your buck
The Play:1 sounds superb. In fact, we'd take it over the Play:3 even if they were the same price. Where the Play:3's bass is either a smidge too subtle or too boomy depending on whether you switch on the Loudness feature, the Play:1 is perfectly balanced. It goes surprisingly deep for so small a unit, but those low notes pack plenty of punch and never drown out the mid-range. Instead, vocals and pianos are clear and well projected, and the treble is clean and controlled.
Where the likes of the Pure Jongo S3 and Libratone Zipp go for a multi-driver array to disperse sound around a room, Sonos has tuned its single mid/bass driver (which is partnered by a single tweeter) to extend further and spread sound wider. It works. The Play:1 sounds good at very wide angles – far more so than the Play:3.
Two degrees of separation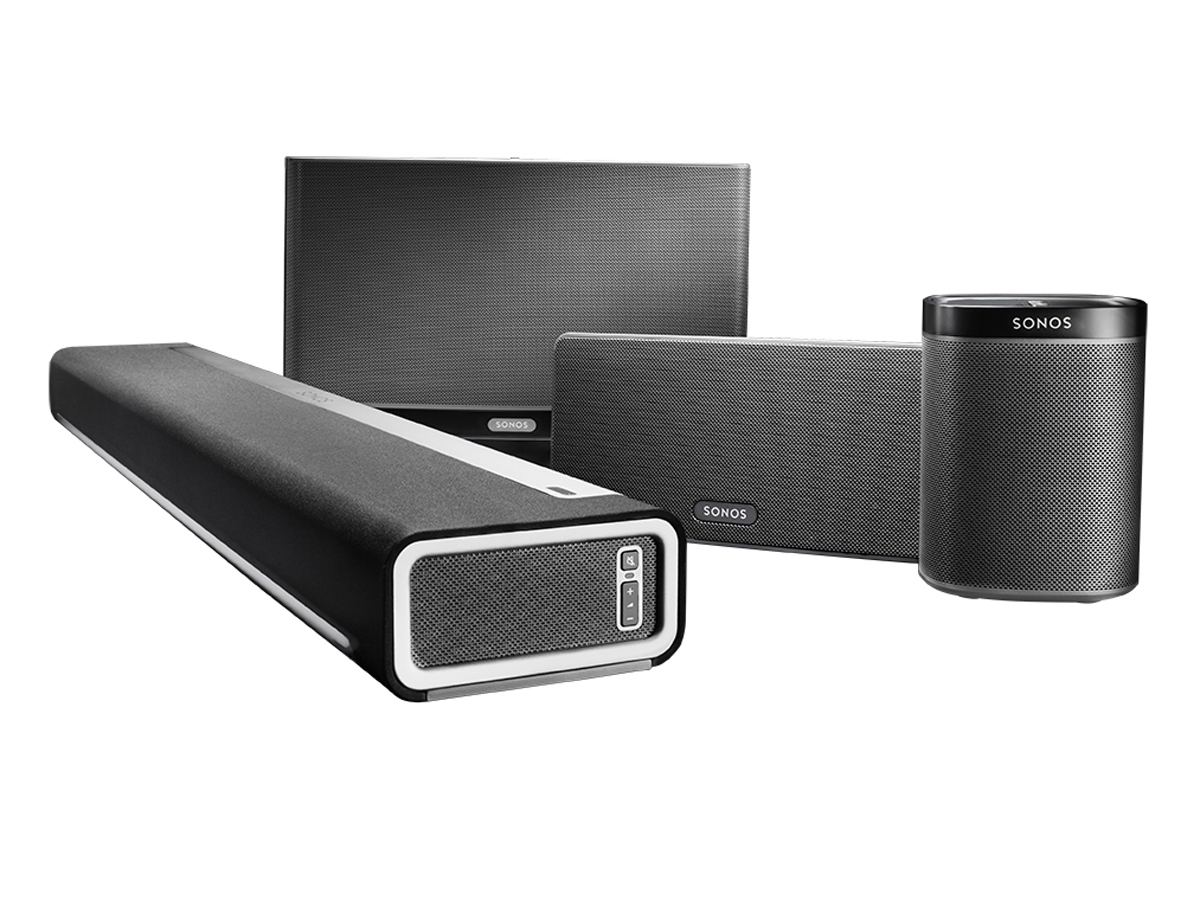 As with the Play:3 and Play:5 it's possible to combine two Play:1s to create a stereo pair. If you're in a position to buy multiple Sonos units we'd recommend putting one in each room to start with, but creating a stereo pair certainly has its benefits – as well as genuine hi-fi separation you get greater weight and dynamic heft by combining two players.
If you want to take things even further you can add the £600 Sonos Sub, but for us that's a step too far, especially given the impressive bass balance you get from the Play:1 on its own.
And if you've already got the Playbar soundbar there's also the option to add two Play:1s to act as surround sound channels, turning it into a 5.0 (or 5.1 if you also add the Sub) system. You were already able to do that with the Play:3, but the smaller size and cost of the Play:1 makes it better suited, altjough we'd still opt for a dedicated home cinema system that you add Sonos to via the £259 Connect.. The point is that the Play:1 is perhaps the most versatile Sonos yet.
Verdict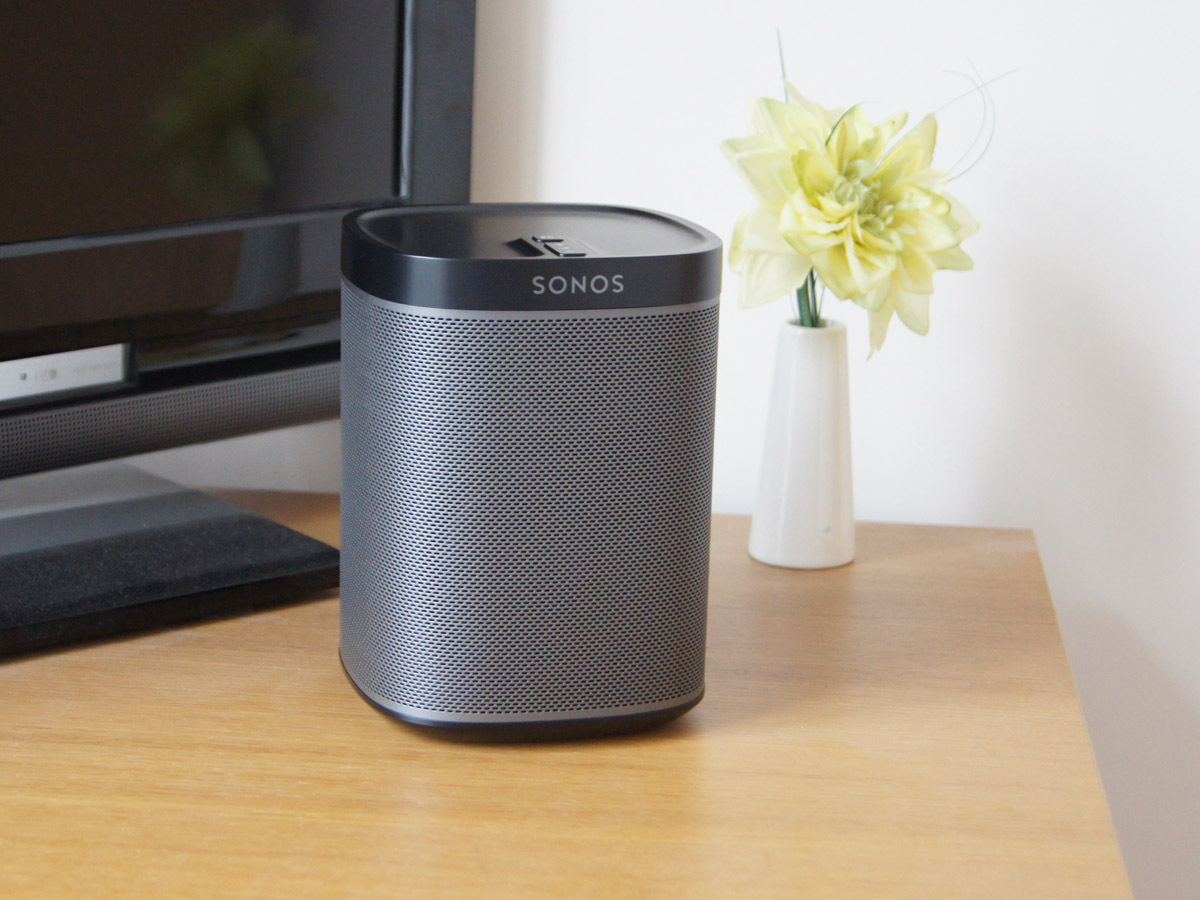 So yes, we were a little disappointed to discover that the Play:1 isn't the first portable Sonos player, and the lack of computer-friendly audio inputs seems another missed opportunity.
But what Sonos has delivered is the most affordable way yet to start or expand a Sonos system, and it sounds so good we can't help but wonder if it's going to decimate sales of the Play:3 and Play:5. That's not your problem, though – your problem is deciding what to listen to next and in which room of the house. Needless to say, the Play:1 further solidifies Sonos' spot at the top of our list of the best hi-fi and streaming devices in the world right now. And who knows? Maybe there is a portable version in the pipeline.
Review by Tom Parsons.
Stuff Says…
Sonos was already awesome, and the Play:1 makes it way more affordable without sacrificing sound or design quality
Good Stuff
A new, low price for Sonos
Cracking sound
Brilliant usability and endless content
Bad Stuff
Not portable
No inputs for other sources