Sennheiser PXC 550-II review
The family that plays together...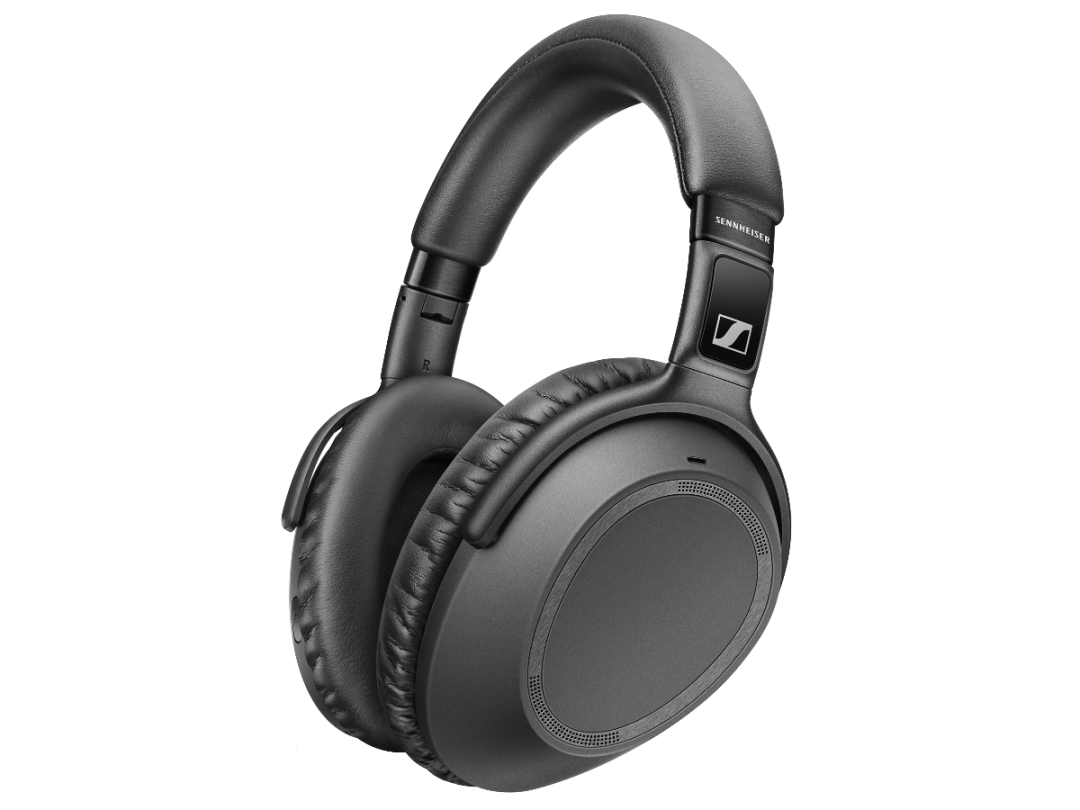 It's bad enough when your products have to compete against a stack of alternatives from rival manufacturers. How much worse must it be when your product is up against stiff competition from your own company.
Sennheiser's new PXC 550-II have it awfully tough. First off, they have to replace an extremely well-regarded pair of wireless on-ear noise-cancelling headphones, 2016's PXC 550s. Secondly, at this sort of money and with this sort of specification they have ample competition from the likes of AKG, Bose, Bowers & Wilkins, Microsoft, Sony, and co. And finally, they need to scrap for sales with the third incarnation of Sennheiser's own Momentum Wireless.
It's not as if it seems Sennheiser has managed to develop all that convincing point of difference for the PXC 550-IIs, either. Oh sure, they're a useful £50 cheaper than the Momentum Wireless, and the looks are less showy by comparison – but the Sennheiser website's suggestion they've been 'created for the frequent traveller' on the basis that their battery life is better than the Momentums is a bit of a reach.
So why would you buy one over the other? Or either pair at all?
Design and build: Matte-Black And Flat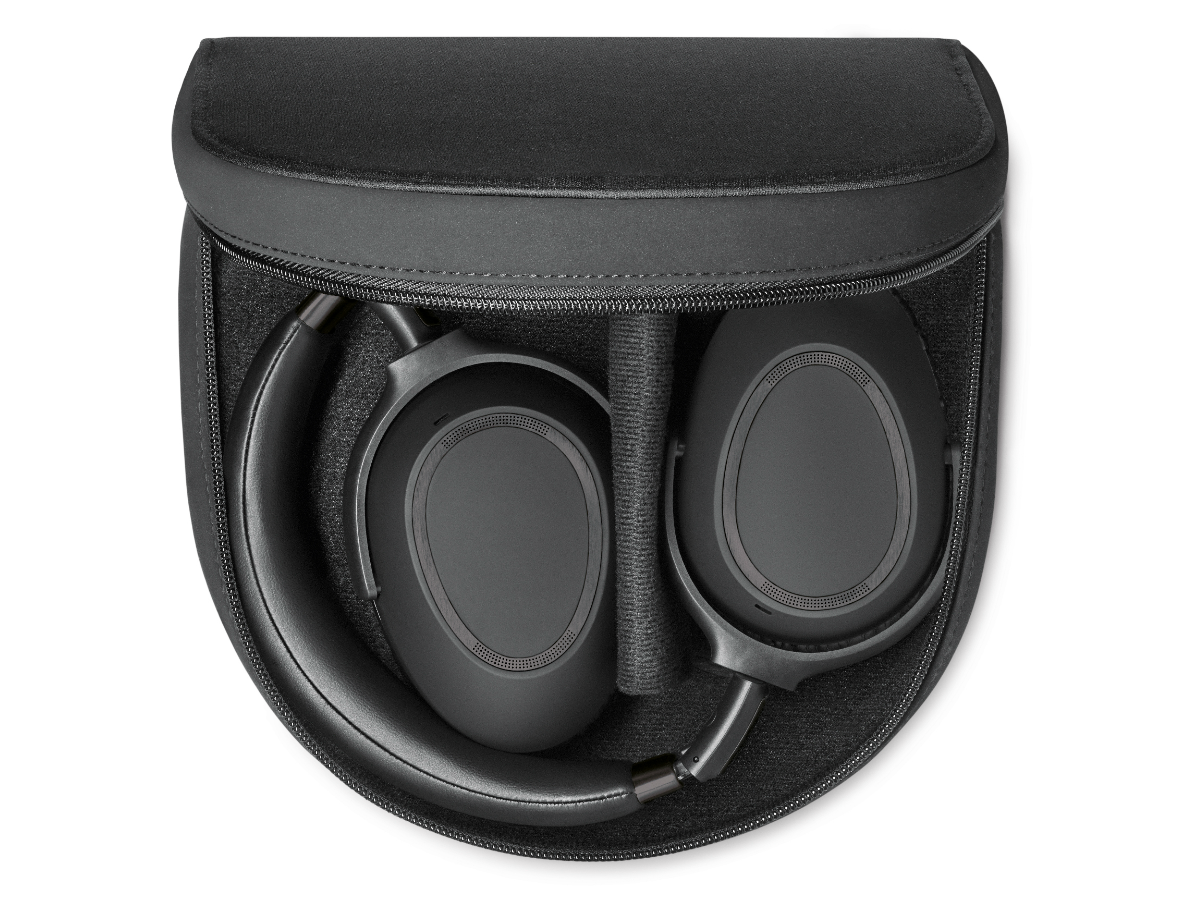 Very first blood goes to the PXC 550-II. When we reviewed the Sennheiser Momentum Wireless earlier this year, one of the very few things we found to criticise was the size of the earcups – so it's good to note the PXC 550-IIs are much less ostentatious. Even the noticeably small-headed should have no problem getting comfortable inside a pair of these, and oughtn't feel swamped by them.
Looks and materials are a bit less ostentatious, too – whether or not you think that's a good thing will come down to personal taste. The soft-touch matte-black earcups look and feel good, and the soft synthetic leather covering the earpads and the inside of the headband is suitably soft and pliant. There's plenty of articulation in the earcups, and enough adjustment in the headband to suit any adult's head – and the Sennhesiers fold usefully small as well. In fact, their ability to fold down, plus their featherlight 227g weight, might make them ideal for 'the frequent traveller' after all.
As everyone expects from Sennheiser, build quality and finish is well up to standard. Nothing about the way the PXC 550-IIs are constructed, the materials they're built from, or their finish, makes you think they'll last for anything less than years and years.
Features: Ayes To The Right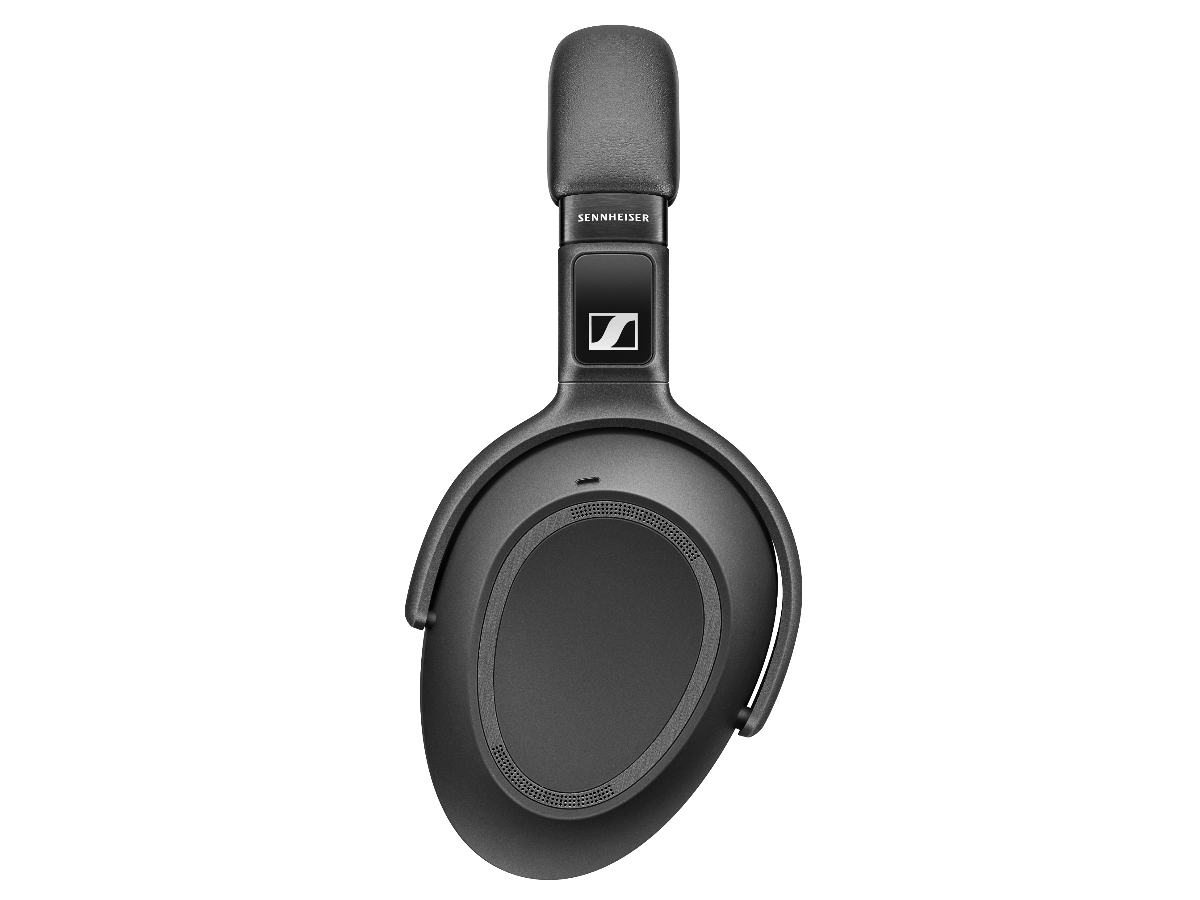 Second blood (if there is such a thing) belongs to the PXC 550-IIs too. Unlike the Momentum Wireless, which have a suite of purely physical controls, the right earcup of the PXC 550-IIs has a number of touch-controls.
Physical controls extend as far as a button for Bluetooth pairing (which also summons the voice assistant of your choice if pressed and held for four seconds or so) and a slider for engaging or disengaging active noise-cancellation. These are both on the right earcup, along with a micro-USB input for battery-charging and an array of speech-mics for phonecalls and/or voice control.
In terms of functionality and features, then, the left earcup is a bit left out. It has a couple of mics to assist with active noise-cancellation but, other than that, its only function is to house a 32mm full-range driver behind the acoustic cloth inside the 'cup. Naturally enough, the right earcup has one of these drivers too.
Wireless connection is achieved via aptX Bluetooth 5.0 with AAC support. aptX low-latency is onboard too for superior audio/video synchronisation. And battery life is indeed better than that of the Momentum Wireless, with 20 hours (with noise-cancellation engaged) or 30 hours (without it) being achievable.
Interface: Touching From A Distance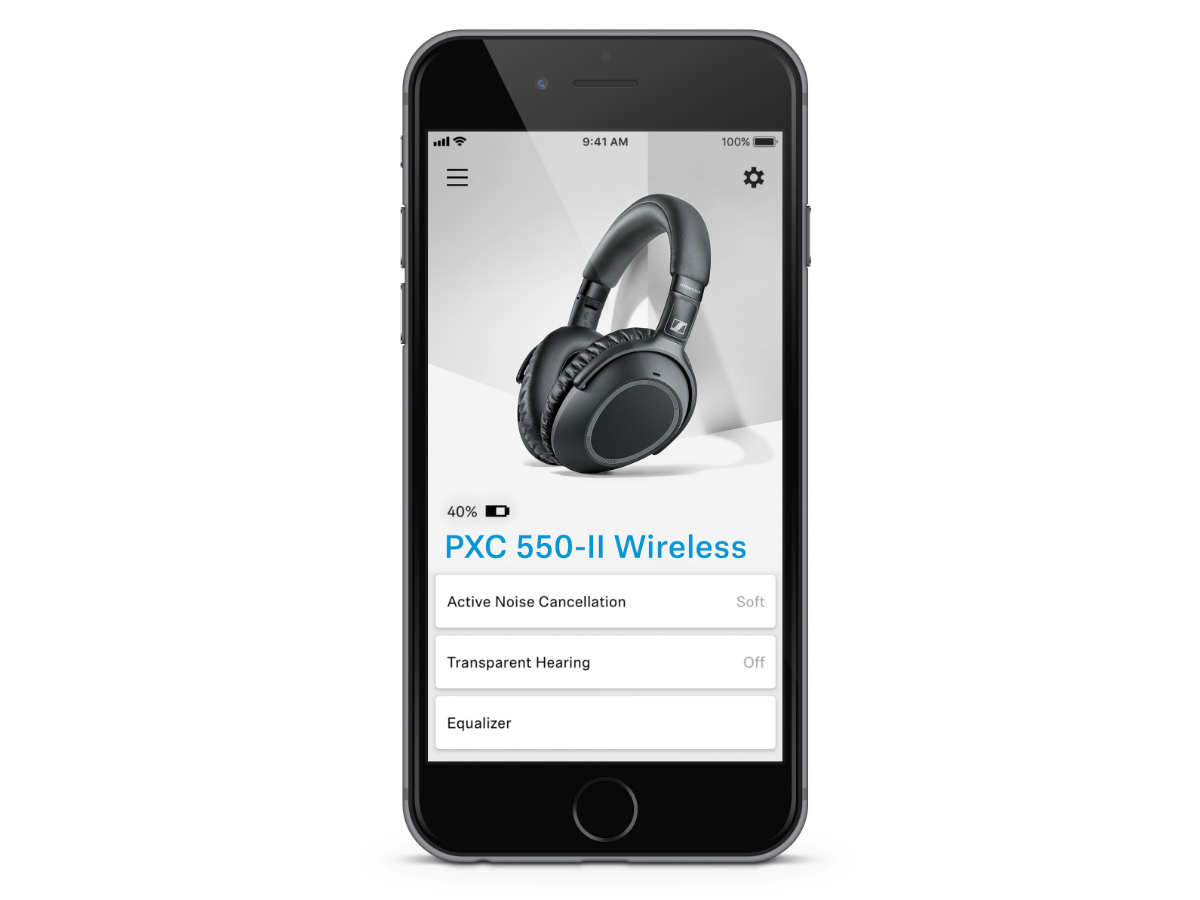 As far as touch control goes, play/pause, volume up/down, next/previous track, forward/backwards, call answer/reject and mic mute/unmute are all available with a touch or swipe of the surface of the right earcup. They're responsive and intuitive enough to use.
Not quite as responsive (although still a fair bit better than quite a few price-comparable rivals) is the PXC 550-IIs' voice control. Google Assistant, Amazon Alexa and Siri are all available, depending on your preference (and how frustrated you want to get. If you don't want to be gratuitously annoyed and entirely thwarted, you'll probably give Siri the swerve).
Sennheiser's Smart Control app also makes a welcome appearance. As well as having a number of EQ presets (or 'acoustical' settings, a word which illustrates just what a foreign country America is), it's also where the level of active noise-cancelling can be trimmed. 'On' is, well, on, while 'adaptive' is designed to respond to ambient noise-levels and 'anti-wind' is intended to reduce wind- or structure-borne sound.
Performance: The Harder They Come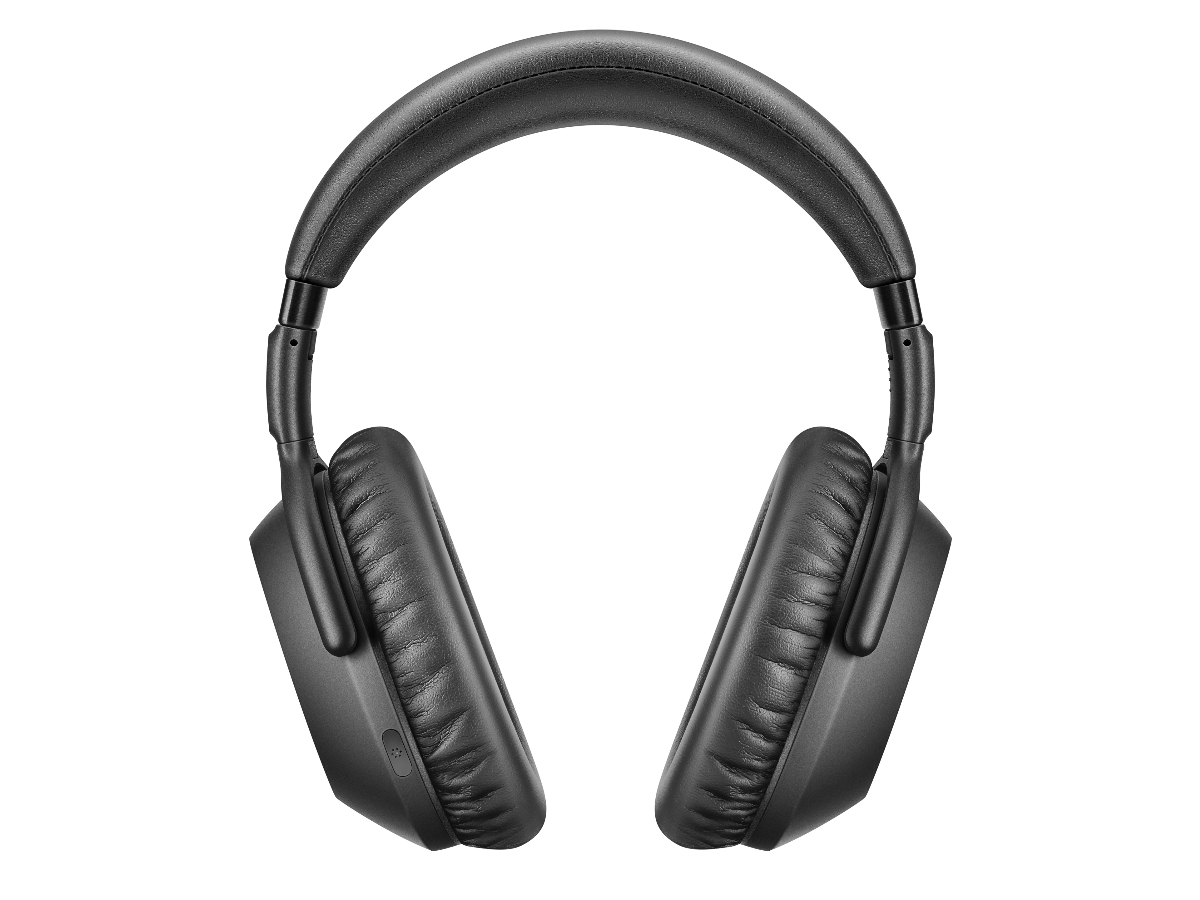 Just as the PXC 550-IIs look and feel like a less showy version of their flashier, more expensive siblings, so it proves with sound too. These Sennhesiers are a balanced, enjoyable and pleasantly informative listen, but there's nothing extrovert about the sound they make.
This relative lack of vim can initially be mistaken for dullness, but any sort of extended listen reveals just how well judged the PXC 550-IIs are. Once through DJ Shadow's Slingblade gives a fairly full account of the Sennhesiers' talents: the straight-edged, choppy beats attack and decay with precision, and the grimy analogue keyboard chord washes spread all the way across the wide, well-defined soundstage. There's crisp substance at the top end, spacious clarity through the midrange and polite levels of punch and drive to the lowest frequencies.
In most other respects, too, the PXC 550-IIs are adept and composed. There is sufficient low-level dynamic impetus to make The Doors' Riders on the Storm sound a bit more involved than it does via less capable headphones – the fluctuations in its apparently constant temperature are made plain. And there's more than enough headroom to make the ragged charges into the choruses of Car Seat Headrest's Destroyed by Hippie Powers a fuller and more aggressive proposition than the mumbly verses.
Switching to Juliana Hatfield's version of De Do Do Do, De Da Da Da confirms the Sennheisers' ability to give a singer's voice character and texture. But it also exposes the PXC 550-IIs' intolerance of brighter, shinier recordings – the treble frequencies here are right at the front of the mix, and the Sennheisers make them sound thin, hard and altogether too confident. Try to avoid music that sounds like it was recorded in a mirrored room, though, and you'll find the Sennheiser PXC 550-IIs a faithful, convincing listen.
Noise-cancelling is light-touch, even when set to its fullest 'on' position – extraneous noise is diminished, certainly, but it's not absolutely banished. Just as with music playback, Sennheiser has given the PXC 550-IIs a less obtrusive character here than the Momentum Wireless demonstrate – and if you want the impression of absolute silence, these aren't the headphones for you.
Sennheiser PXC 550-II Verdict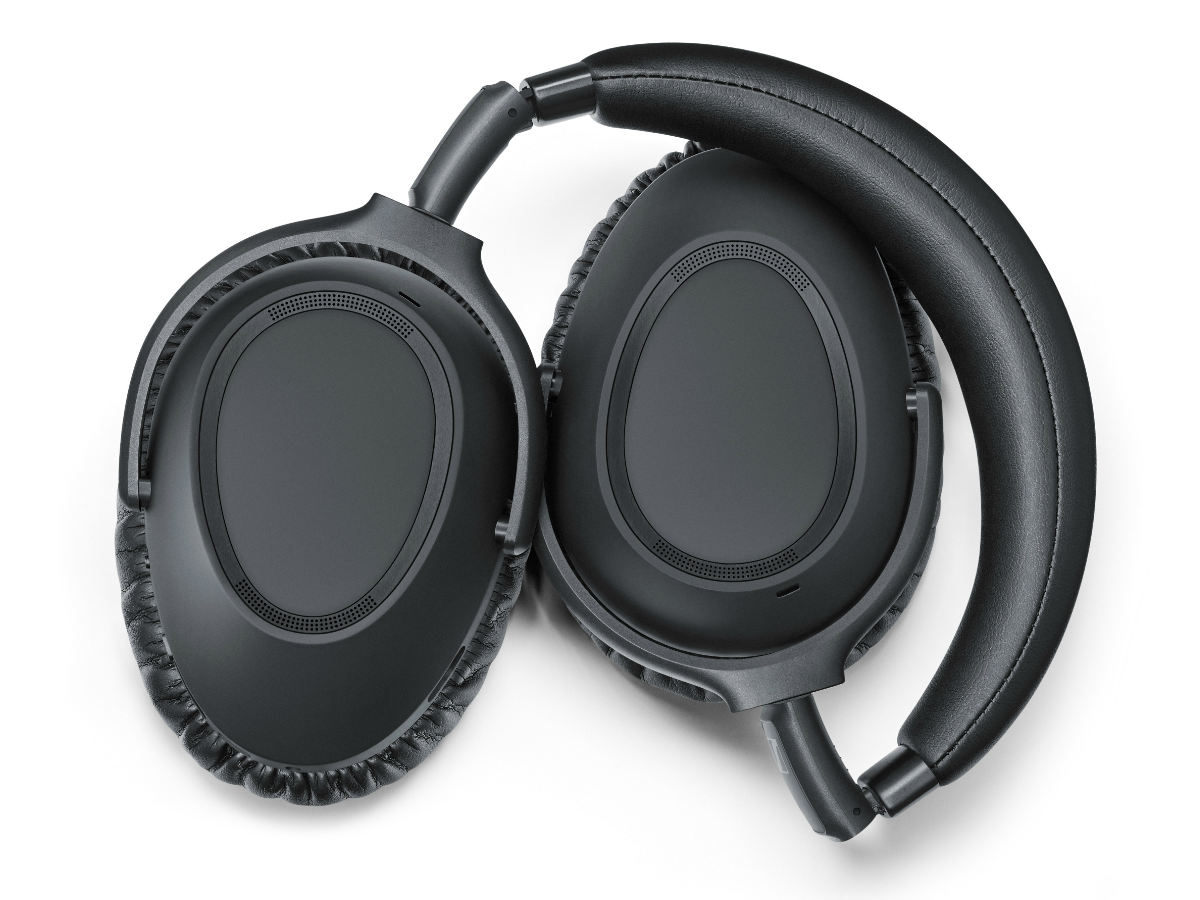 There's definitely more audio excitement to be had from a pair of Sennheiser Momentum Wireless, but the PXC 550-II do plenty of good work in a more understated manner. And they don't yell 'look at me!' quite so much when you're wearing them, either. It's a fine line between 'dull' and 'sophisticated' sometimes – and these latest Sennheisers fall just on the right side of it.
Stuff Says…
It's not often big over-ear headphones can be described as 'discreet' – but that's how the PXC 550-IIs look and sound
Good Stuff
aptX Bluetooth (and low latency too)
Decent battery life
Deft noise-cancelling
Balanced, enjoyable sound
Bad Stuff
Intolerant of careless recordings
An absolute stack of competition