Sennheiser CX True Wireless review
Pin your ears back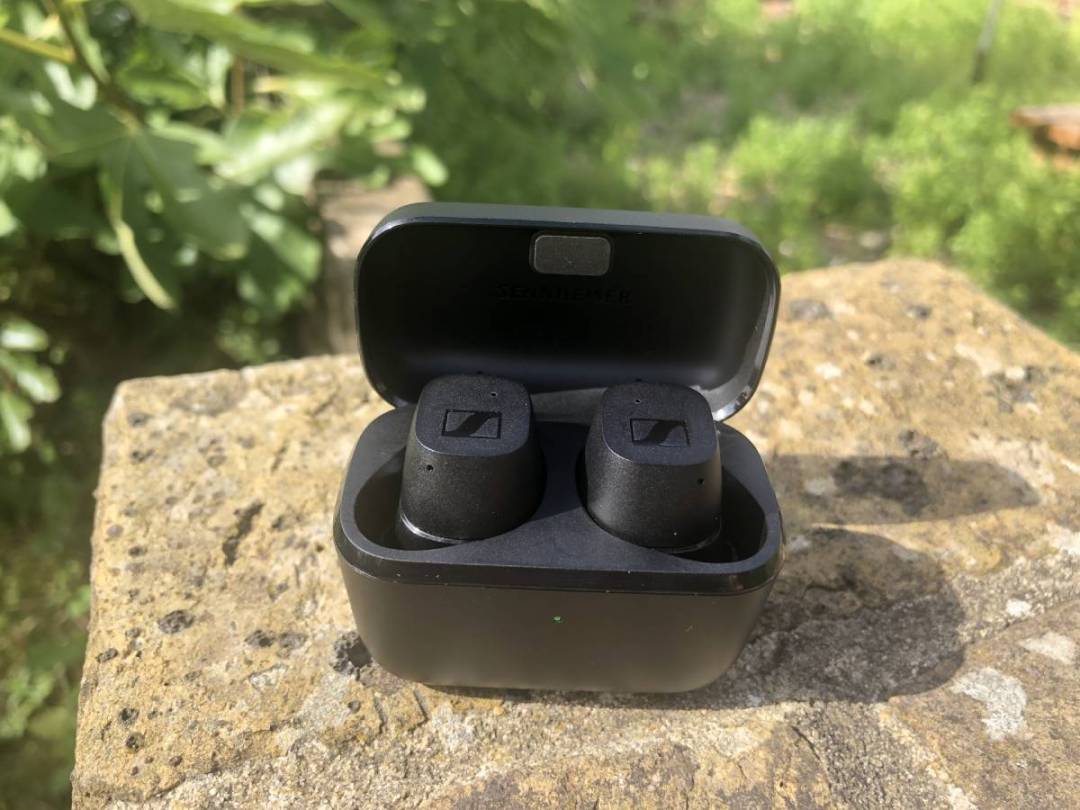 Sennheiser has been around long enough for everyone to have built up a few preconceptions about the brand. Of the positive preconceptions, the most common are probably to do with engineering rigour, longevity and performance; the more negative preconceptions likely concern value for money and visual pizzazz (or the lack thereof).
But these new CX True Wireless in-ear headphones are ready to challenge at least some of these preconceptions. Who was really expecting Sennheiser to replace a successful, well-regarded product like the CX400BT with something more affordable and better-specified? No, us neither.
Design and build: Not really/yes, definitely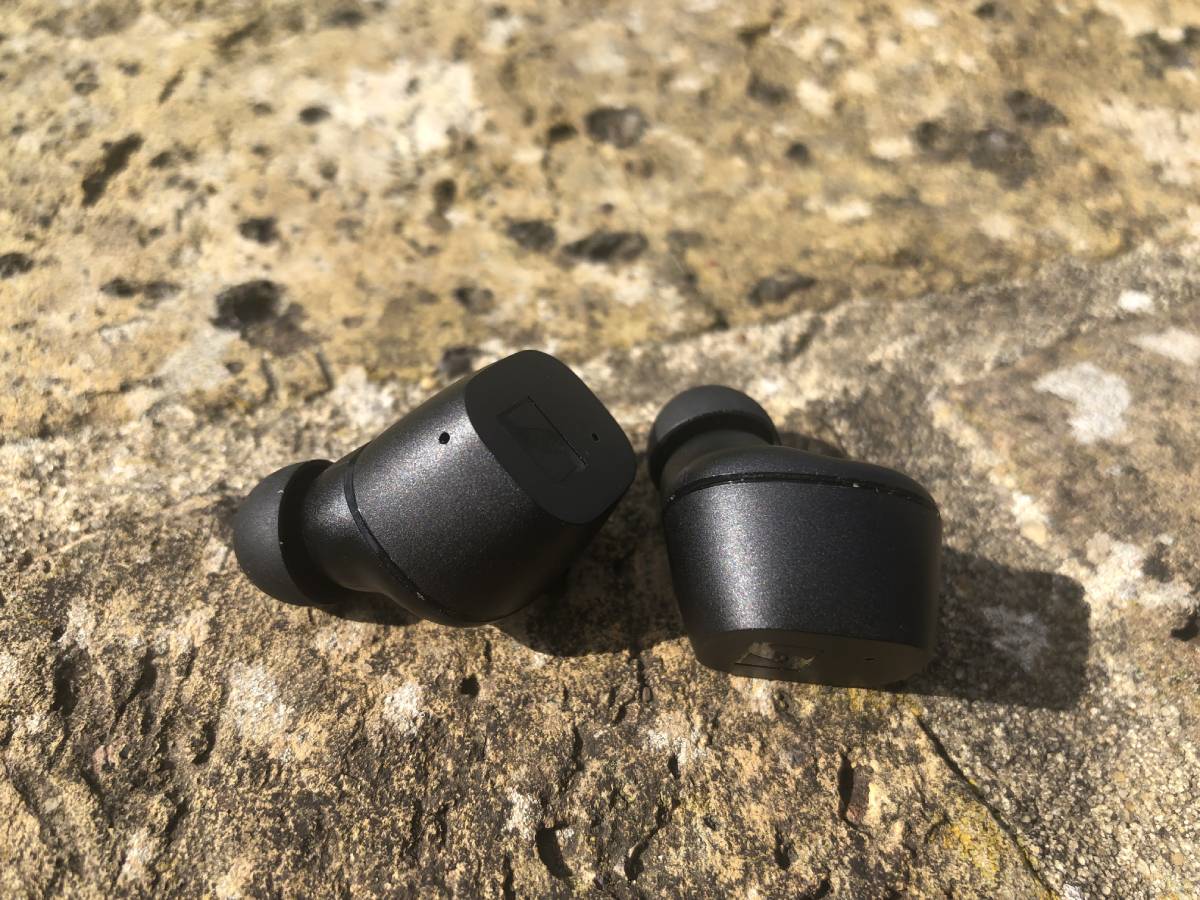 'Design' tends to be something that happens to other brands' products – we get the strong impression Sennheiser considers 'design' a bit of a distraction from the important stuff.
Consequently the CX True Wireless are functional lookers. There's nothing wrong with that in a product like this, of course – no one wants some flight of industrial design fancy in a product that's meant to fit inside your ears. But nevertheless there's something quite austere about the way the CX True Wireless look – and that impression isn't helped by the fact there's so much of them. Few true wireless in-ear designs are compact enough for children to wear them, but in the case of the CX True Wireless Sennheiser seems to have disqualified the smaller-eared adult too. It doesn't matter if you specify the matte back or matte white finish, the CX True Wireless look (and feel) on the ungainly side.
We're on much surer ground where build is concerned, though, naturally – this is Sennheiser we're talking about, after all. Both the earbuds themselves and the charging case they travel in feel robust and are constructed with obvious expertise. If any of these components breaks, that'll be your fault – not Sennheiser's.
Features: Extra life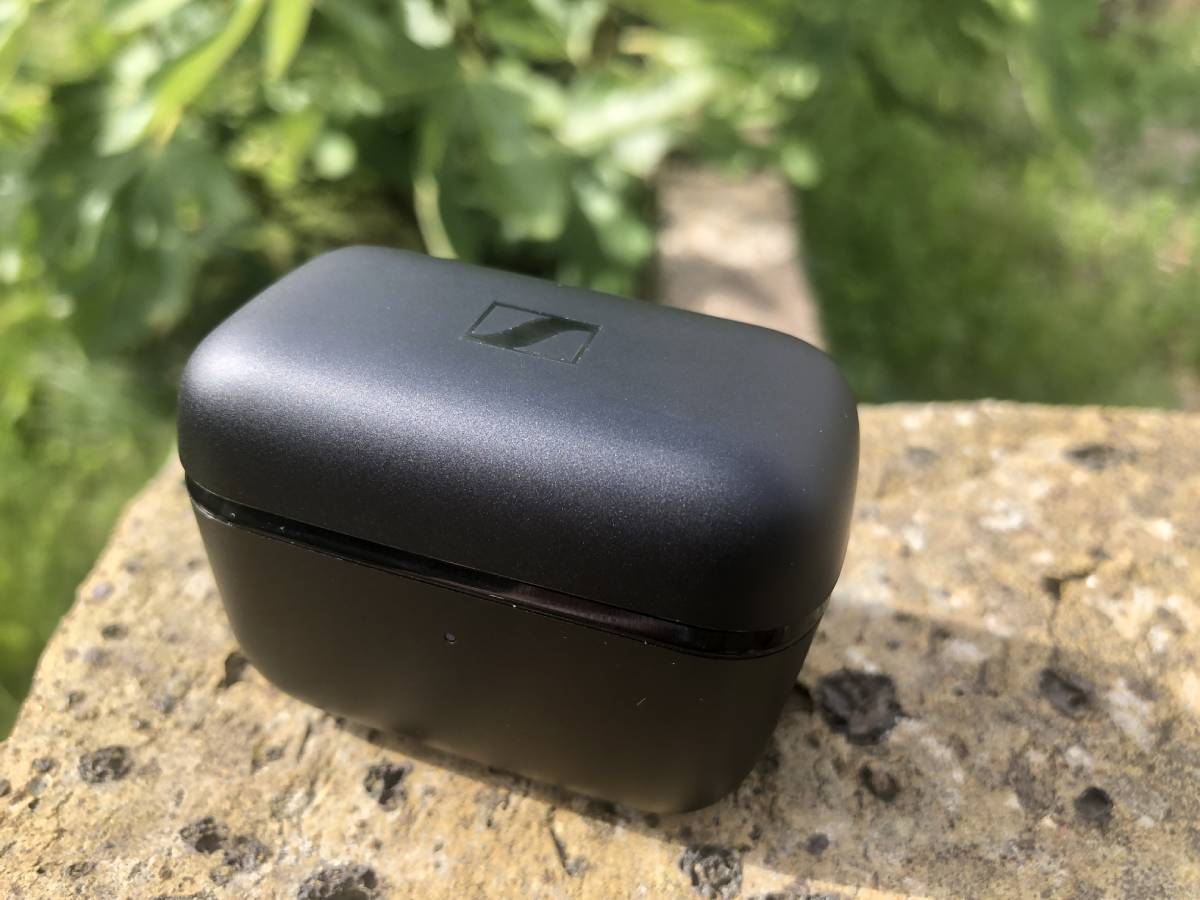 Sennheiser has managed to eke 9 hours of playback time from the CX True Wireless earbuds themselves, with another couple of full charges stored in the charging case. That all-in total of 27 hours is quite an improvement over the CX400BT – but, of course, it's still short of the 40-plus hours some alternatives from the likes of Cambridge Audio can deliver.
Wireless connectivity is via Bluetooth 5.2 (which explains some of the battery-life improvement), with the aptX codec support alongside SBC and AAC. In practice, this means you can easily enjoy hi-res audio from any of the streaming services that offer it. Once your digital audio information is on board, it's delivered to your ears via a couple of Sennheiser's 'TrueResponse' transducers, the size and composition of which is a pointlessly guarded secret.
Performance: All-out all-action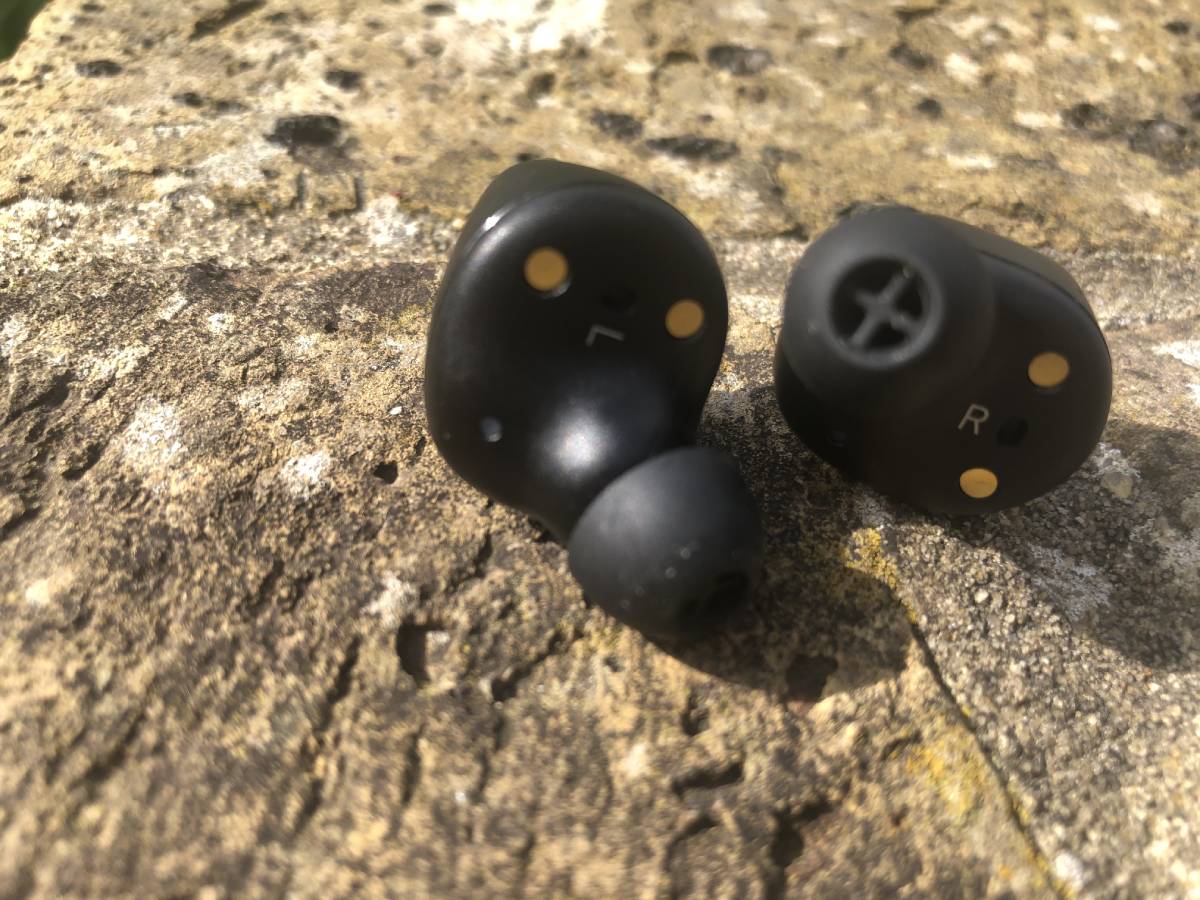 As long as you're not expecting absolute Swiss-style neutrality from the sound of your true wireless in-ears, there's loads to like about the way the CX True Wireless perform. Because while they're no more feral than they are neutral, there's a definite suggestion of 'up-and-at-'em' about the way the Sennheisers sound.
A listen to a TIDAL Masters file of Bells & Circles by Underworld and Iggy Pop lets you know exactly what the CX True Wireless are all about. They're a bold, upfront listen, with a definite relish for bass punch and drive. Low frequency stuff hits hard here, though it's controlled well enough to prevent it dragging at rhythms and tempos too badly. If you like a bit of a sonic pummelling, the Sennheisers won't let you down.
They're no blunt instrument, though. Midrange fidelity, especially where voices are concerned – switching to Julia Holter's I Shall Love 2 makes it obvious the CX True Wireless have the delicacy to match their muscle. They retrieve enough detail to make the singer's technique apparent, but they don't sound analytical or detached as they do so. Which is not an easy trick to pull off, no matter how much you're charging.
At the top end there's about as much bite and shine as is acceptable, and at properly significant volumes the Sennheisers can start to get just a little edgy and hard. Listen at anything less than full whack, though, and they stay just about on the right side of shrill.
Integration of the frequency range is smooth, with only the slight fierceness of the treble response sounding a false note. And the CX True Wireless handle big, broad-shift dynamics well too, putting meaningful distance between the quietest and loudest parts of the Underworld tune.
Interface: Touchy feely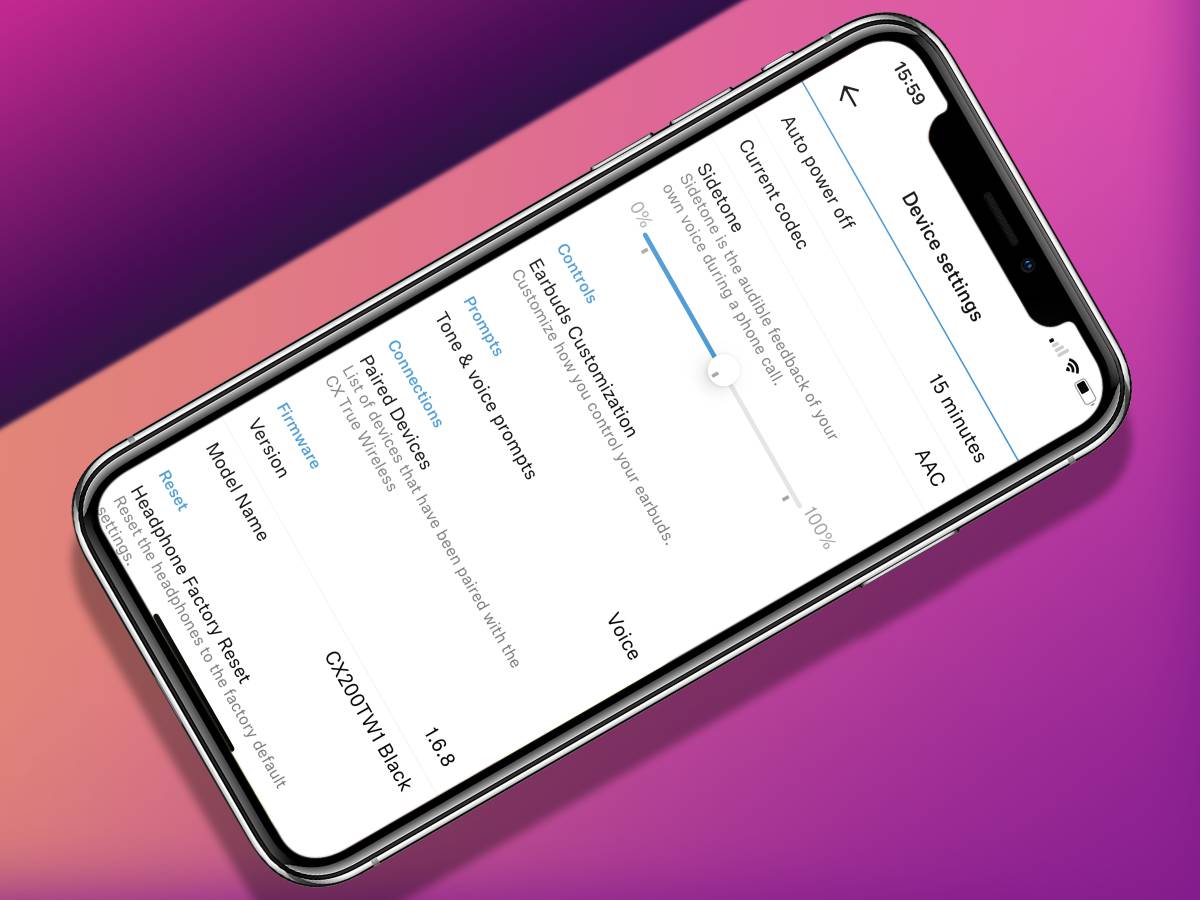 The ability to control your true wireless in-ear headphones using capacitive touch controls, voice commands or a control app is nothing new or startling. It's just that Sennheiser tends to implement this stuff better than almost all of its nominal rivals.
The touch controls, for instance, are responsive and virtually impossible to confuse. Having such a relatively large capacitive surface doesn't do any harm here, admittedly, but the commands for 'volume up/down', 'play/pause', 'skip forwards/backwards', 'answer/end/reject call' and 'summon voice assistant' are basically foolproof here.
If you don't like the way Sennheiser has assigned the commands, a moment or two spent with the exemplary Smart Control app allows you to rearrange the instructions to better suit your purposes. And you can also make some (admittedly fairly crude) EQ adjustments here too, using a three-band equaliser. Or, of course, just speak and your will can be done. The mics integrated into the earbuds prove well up to the task of making instructions (and calls) coherent – and, of course, because there's no active noise-cancellation here that's all they have to do.
Verdict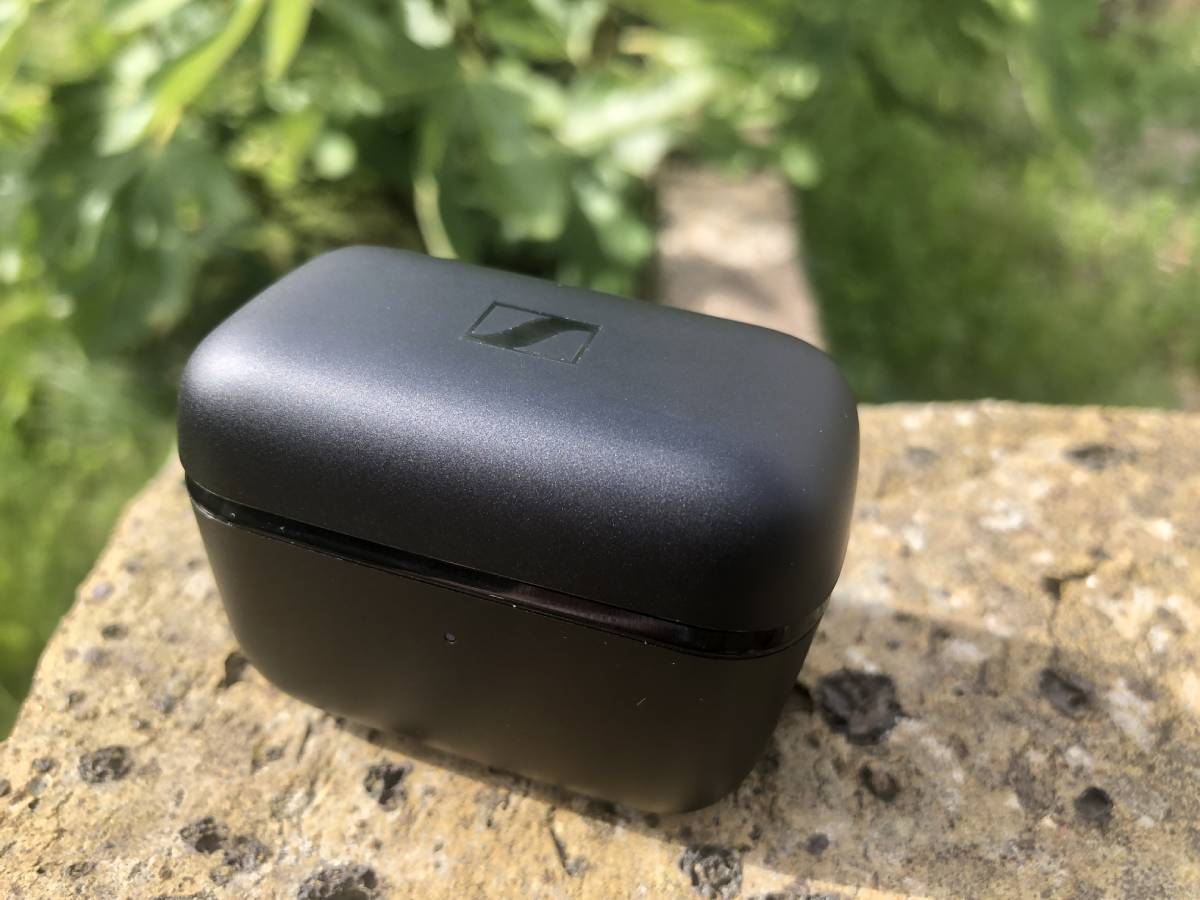 Are your ears big enough? That's really the big question – because as long as you can accommodate the CX True Wireless' unhelpful dimensions, all the other stuff about them is positive. They sound great, if a little in-your-face, the battery life is more competitive than before, and they're ergonomically impeccable. Basically, this is money well spent.
Stuff Says…
More true wireless earbud for your money than is usual – and mostly in a good way
Good Stuff
Assertive, engaging sound
Great interface and usability
Half-decent battery life
Bad Stuff
Too bulky for all ear sizes
Can get quite edgy at serious volume
Half-decent battery life