Samsung NX300 review
Samsung's flash compact system camera offers Wi-Fi apps and a capacitive touchscreen
The NX300 is Samsung's latest flagship snapper, topping off the NX range of compact system cameras and sporting a truckload of attention-grabbing features, including a capacitive touchscreen and the second generation of Wi-Fi-driven Smart Camera functions. 
Build Quality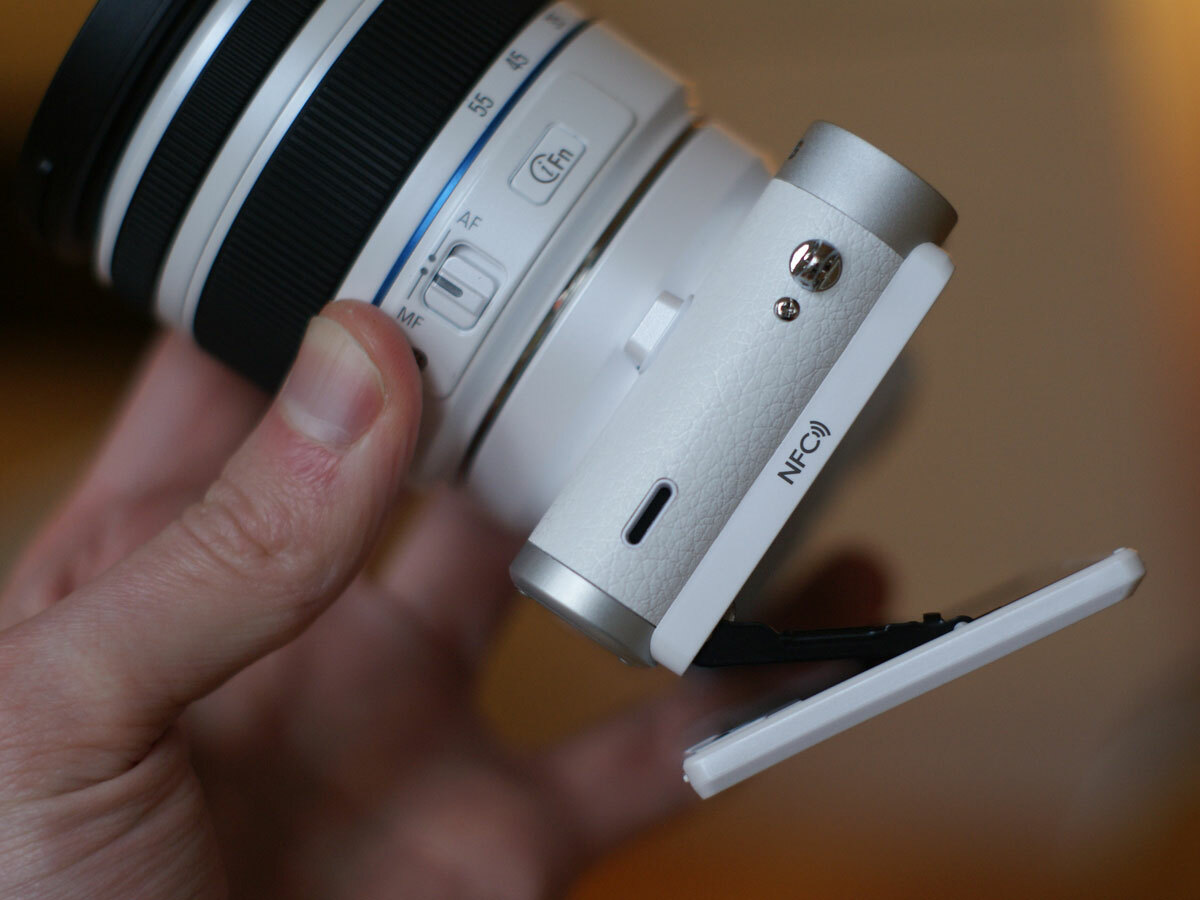 Past NX cameras have been a bit on the shonky side compared to CSC rivals from Sony, Panasonic and Olympus, but the NX300 boasts the sort of solid, sturdy build you'd expect from a camera in this price range. There are thick metal plates at the top and bottom sandwiching a textured material that aids grip. And speaking of grips, there's a big chunky one on the right and a rubbery thumb pad on the back – so if you drop this you've only got yourself to blame. The white finish is a bit TOWIE, but thankfully a more dignified black version is also available.
User-Friendliness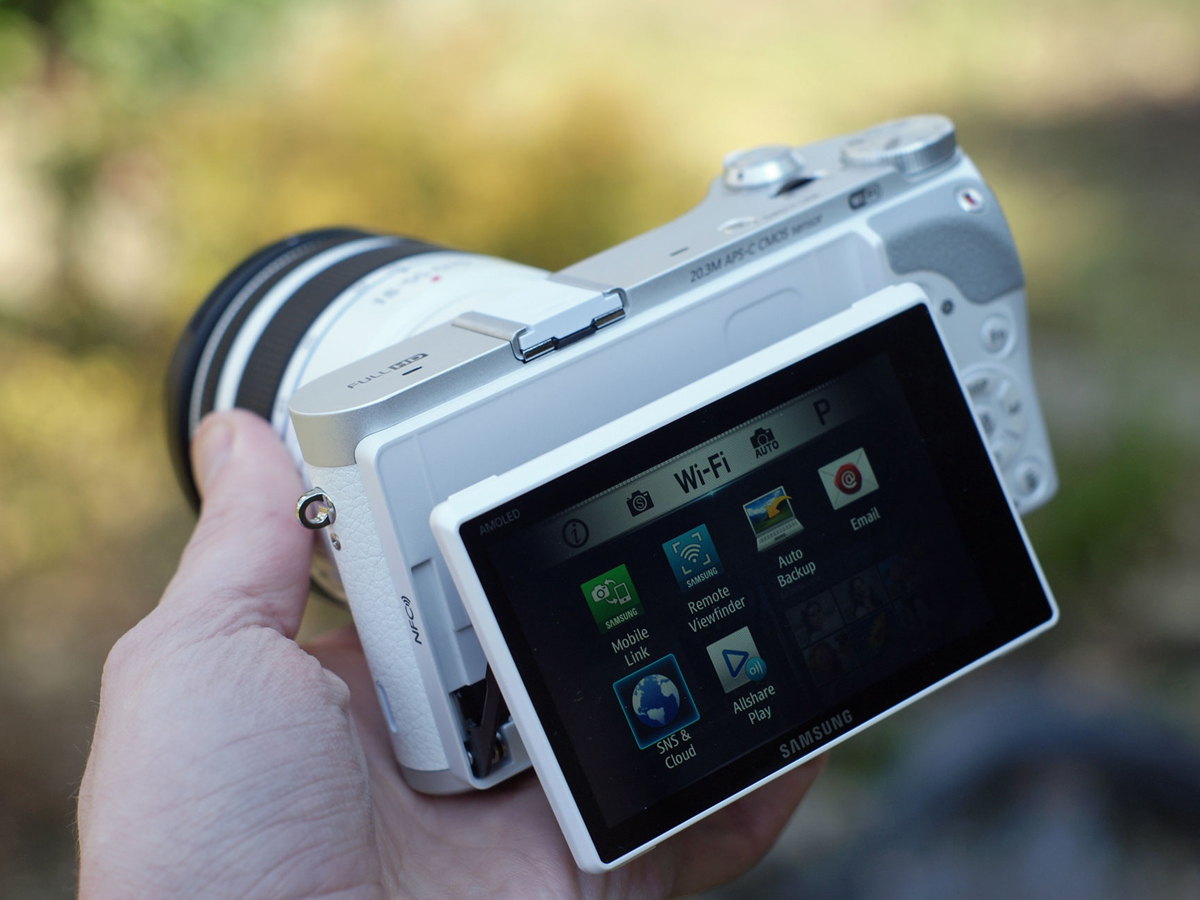 Touchscreens and cameras aren't always great bedfellows, but Samsung has gone all out with the NX300's capacitive display, which is as responsive to taps and swipes as a smartphone screen: no need to press hard to get a reaction here. The screen's nifty keyboard makes setting up the Wi-Fi features (see below) and logging into your accounts easier than on previous Smart Cameras.
The button layout is logical, and the i-Function lens (tap or hold the button on the side to quickly cycle through settings, then twist the focus ring to change them) makes a welcome return.
Smart Camera Features
Smart Camera 2.0 debuts on the NX300, bringing with it a slicker experience and better apps. For those unfamiliar with Smart Camera, it's Samsung's umbrella term for Wi-Fi-related features and apps. They include the ability to share photos and videos direct to Facebook, Picasa, SkyDrive or YouTube, to back things up to your computer, tablet or smartphone, or use an iOS or Android phone as a remote viewfinder (looking through the camera's lens and taking photos using your phone).
While the embracing of social media and cloud storage will clearly be a major part of digital photography's future, there's still nothing here that rivals, say, Instagram in terms of ease of sharing. That said, the tech is developing well and the the Autoshare app, which transfers photos from the NX300 to a paired phone or tablet as they're taken, is genuinely useful.
Photography Features
The NX300 offers full manual controls as well as program, aperture and shutter priority modes, as you'd expect from any higher-end camera. It also offers a higher ISO range than previous Samsung CSCs (100 to 25600), giving you more options in low light, as well as a 1/6000 second top shutter speed, which is insanely fast and means you can capture sharp shots of fast-moving subjects (in good lighting conditions, at least). There's also a speedy new autofocus, which locks onto subjects far more quickly and accurately than older NX cameras could.
Photo and Video Quality
There's a new sensor and a new image processing engine here, and even with the kit lens attached the NX300 is capable of some excellent photos and videos. We've been critical of Samsung's image quality in past NX models and while the NX300 is no better than recent CSCs from Sony and Panasonic in this regard, it's definitely closer than it has been in the past. Images are less noisy than before, colours are true and 1080p videos are sharp – what more can you ask for?
verdict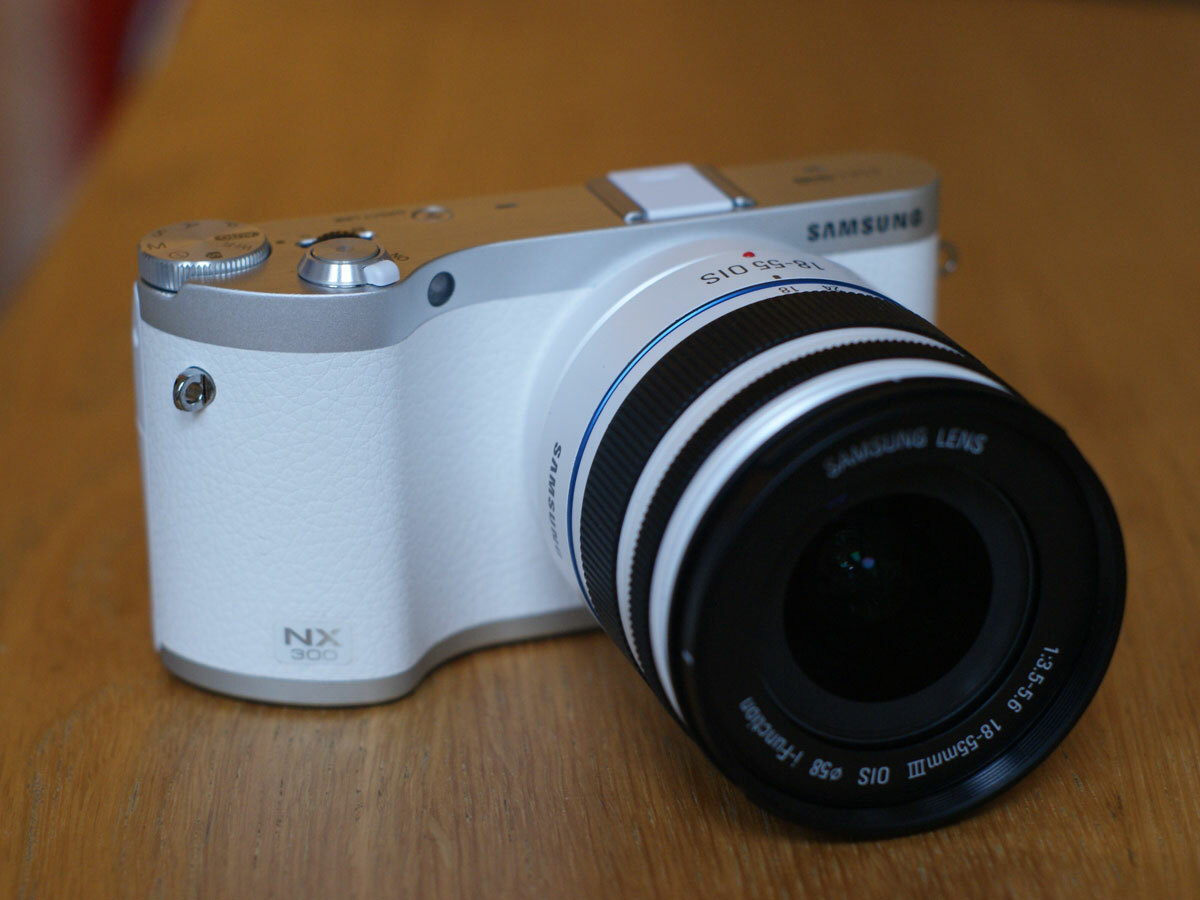 Samsung has delivered what is by far its best NX camera yet in the NX300, which not only comes with a bevy of Wi-Fi-related bells and whistles but offers faster autofocus, a wider ISO range and better image quality than previous models. A serious alternative to the excellent Sony, Panasonic, Fujifilm and Olympus CSCs already out there.
Review by Sam Kieldsen