Samsung Galaxy Z Fold 3 hands-on review
We got our mitts on the latest and greatest foldable superphone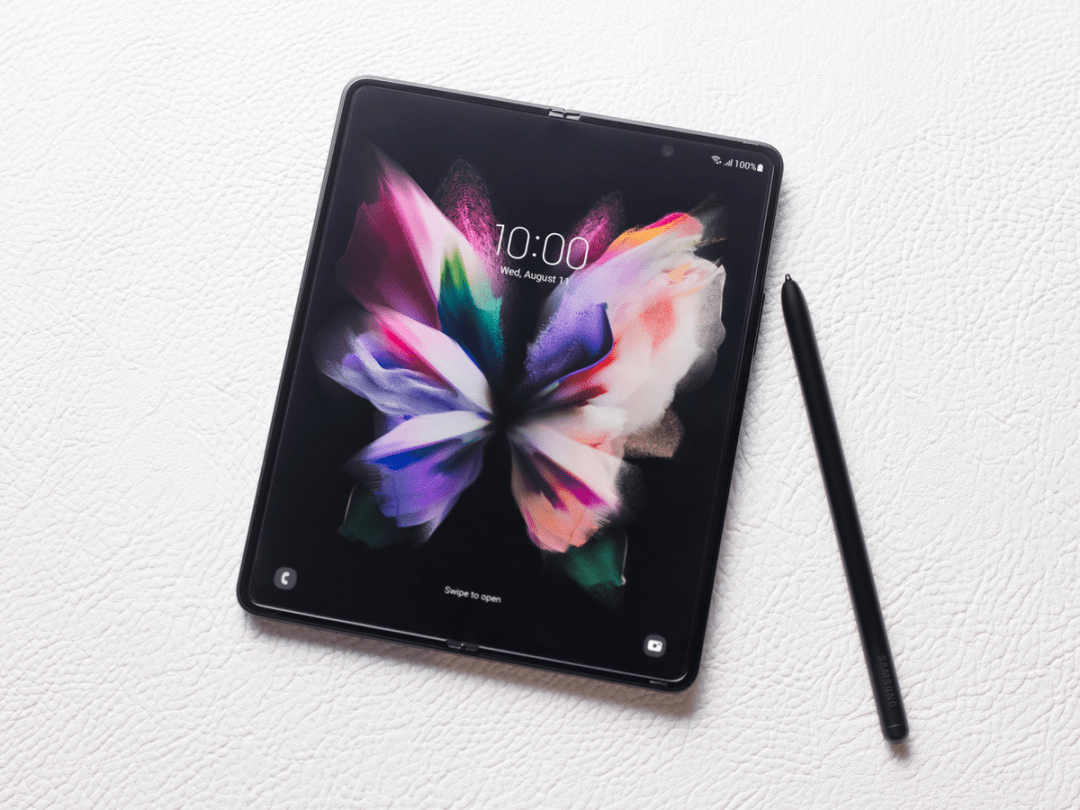 Can you believe we're about to give you our first impressions of Samsung's third folding flagship? It seems like only yesterday that our minds were being blown by the original model, way back in early 2019. And yet, here we are, with the shiny new Galaxy Z Fold 3 in our hands.
We were fortunate enough to spend some time with Samsung's latest contorting superphone at a special hands-on event ahead of its official launch. We're telling you this because it sets up the following disclaimer rather nicely: these are just our initial reflections – not our final opinions.
Those will be saved for once we've spent a good chunk of time using the Z Fold 3 as our daily driver. Until then, strap in, get comfy, and we'll crack on with our preliminary observations. Starting with…
Design and build: thick and sturdy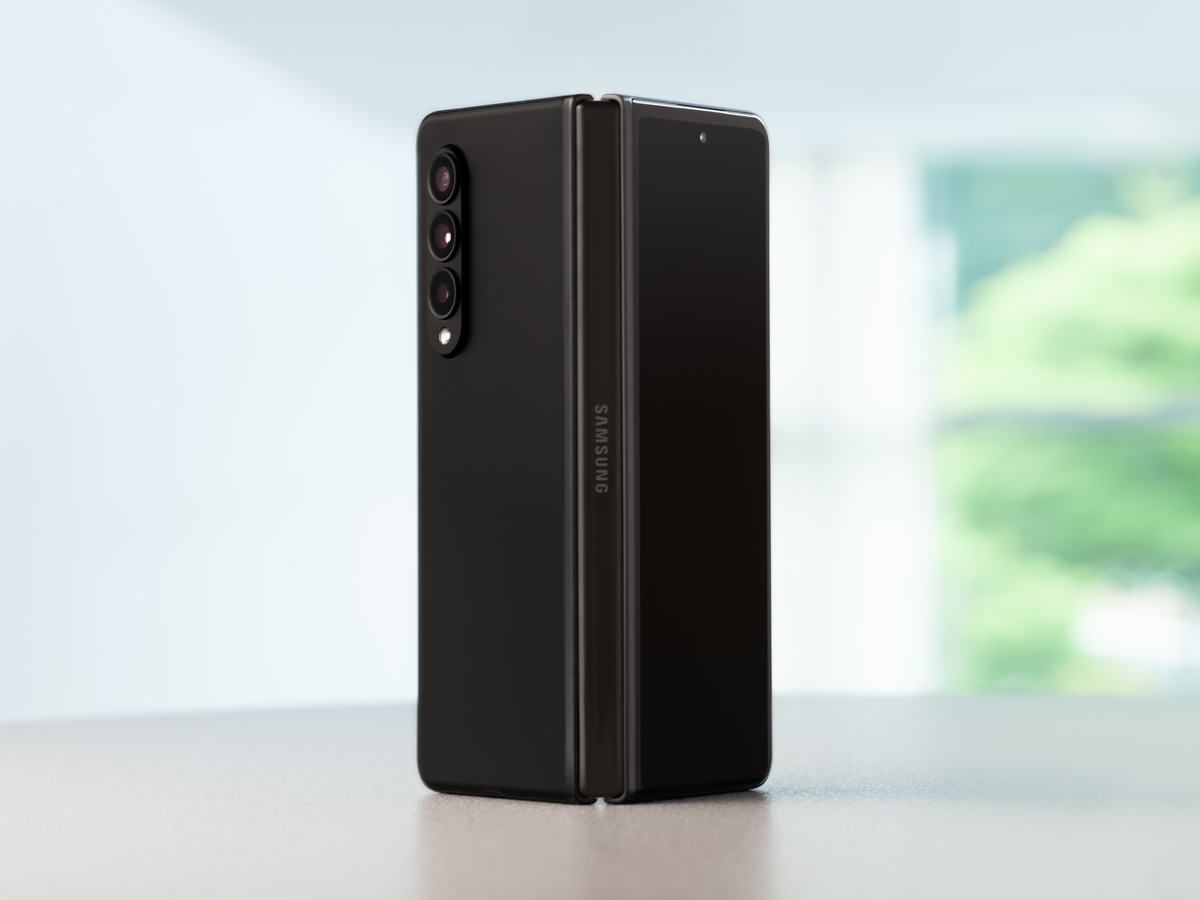 The Fold 3 has a similar design to its predecessor. There's a regular outer display, plus a larger internal screen – the one with the folding superpowers. Things look standard enough round the back, with a pleasingly minimal triple-camera setup, while the side houses the all-important hinge (more on that in a sec).
When closed, there's no escaping that the Z Fold 3 is a chonky handset. That's not to say it isn't pocketable, but compared to today's regular sleek and light handsets, the Galaxy will definitely make for a bulgier pocket or bag. But you wouldn't be here if you cared about a little extra meat on the bones of a folding phone, would you? Of course not.
In the hands, it feels as sturdy as a tank. This sense of solidity crucially extends to the unfolding mechanism itself: Samsung tells us this is the strongest, most durable folding phone it's ever made – and it certainly feels like it. There's nary or a wobble to be found when flipping it open, and it's reassuringly stiff, too. Only time will tell how well it holds up, but its new aluminium alloy construction, coupled with how it felt during our session, fills us with confidence.
Display(s): flexible, in more ways than one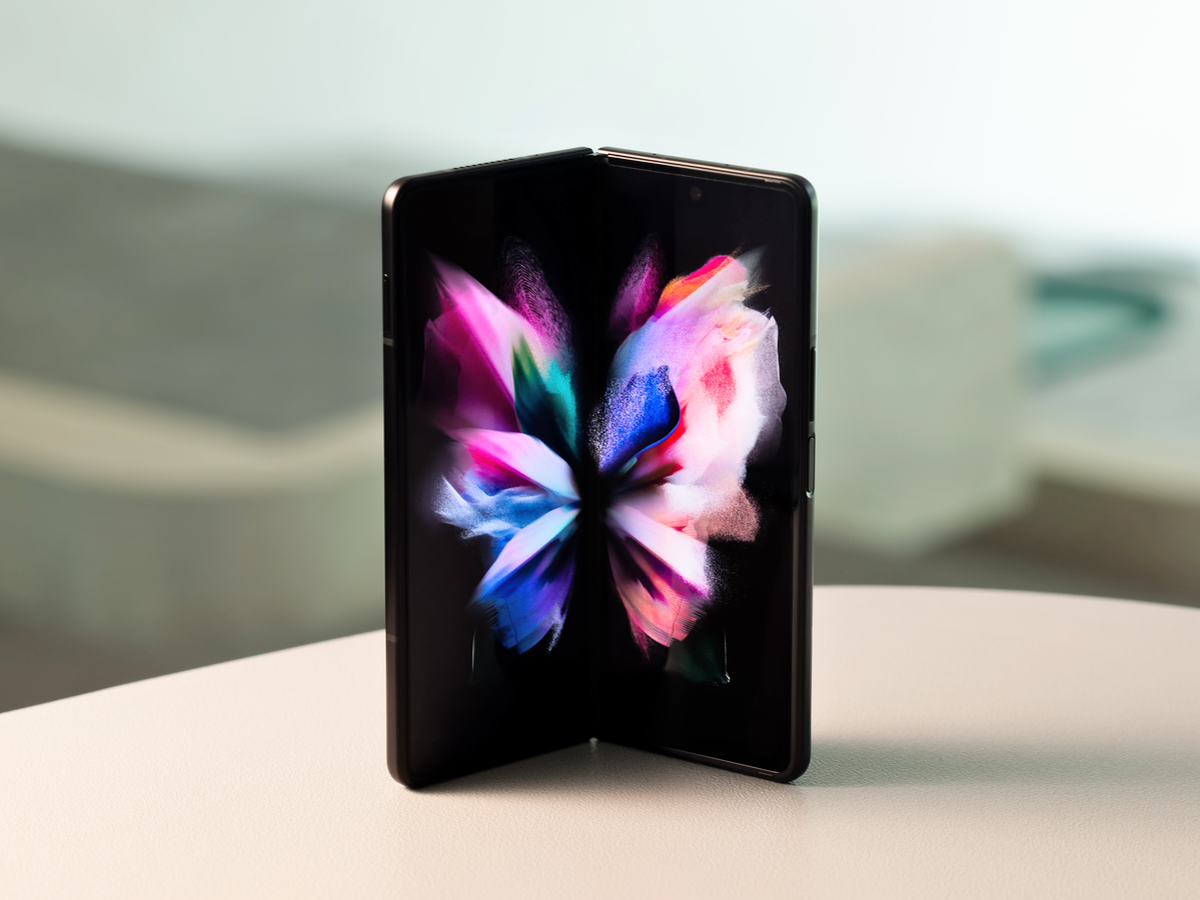 The Z Fold 3 has a 6.2in outer display and a larger 7.6in internal screen. The latter features the same fancy AMOLED specs as the Fold 2, with a 2208×1768 resolution, while the external panel offers an unusually elongated 832×2268 pixel count. Both screens treat the eyes to the silky smooth slickness of 120Hz refresh rates, with all the punchy colours and deep blacks you'd expect from Samsung.
Unfolding the Z Fold 3 to reveal the tablet-like display still feels as magical today as it did when we first laid hands on a folding phone. The extra real estate is something that will be appreciated by everyone from gamers and heavy readers to content watchers, creators, and multitaskers. Having said all that, there are still a few niggles – the first of which is the visible crease in the middle of the screen. This is an issue present on all folding phones. You do tend to stop noticing it when you're actually using it, which is something we'll be testing in our final review.
On the top right of the display you'll find Samsung's first under-display selfie camera — a feature we were particularly excited to see in the flesh. On a bright white background, a faint tell-tale outline gives away the presence of the lens beneath the screen. Again, though, it's probably the sort of thing our brain will learn to ignore. We'll see. Either way, top marks for ambition.
The larger folding display is compatible with Samsung's new S Pens, providing doodlers and note-takers with the accuracy and speed we've come to expect from a Samsung Stylus. These feature retractable nibs which stop you from pressing too hard on the screen while you're sketching. Annoyingly, there's no in-built slot for the S Pen like the ones you'd find on the older Note handsets, although there is a separate holster case you can snap up if you're worried about losing your scribble stick.
Camera: Copy, Paste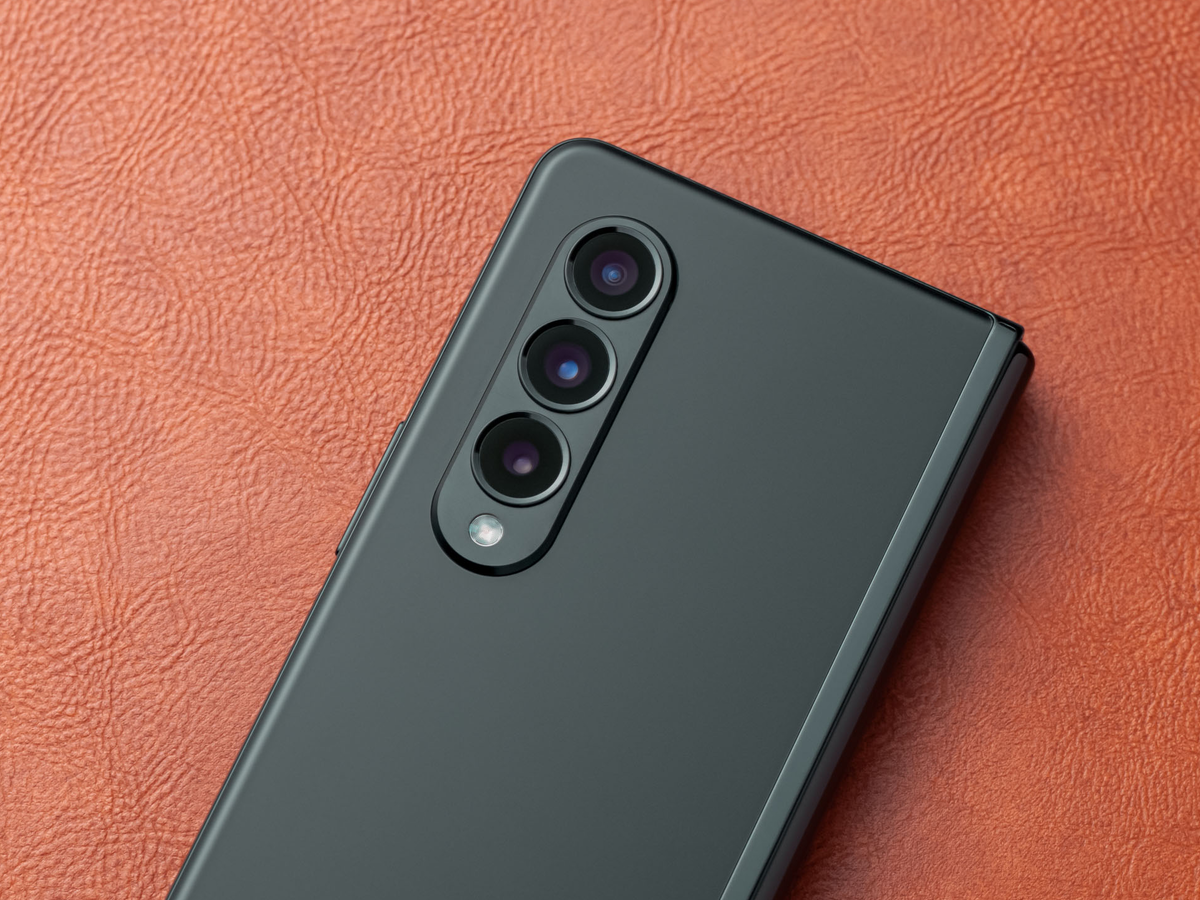 It's hard not to be disappointed by the fact that the Z Fold 3 uses the same camera setup as the one found in the Z Fold 2. Quick refresh: that's a triple 12MP wide, ultra-wide and telephoto setup, with paltry 2x optical zoom.
Don't get us wrong — the Z Fold 2 showed that this camera array is capable of taking great shots, but there are numerous better, more versatile smartphone cameras that will outperform it today.
Obviously the contorting nature of the Z Fold 3 provides a different set of engineering challenges. All the same, it's weird to see a new generation handset still toting identical hardware to its predecessor.
We would, at the very least, have liked to see an increase in the optical zoom, given the extra versatility it offers. The under-screen selfie cam also seems to lose out in clarity to the front display's camera. We'll be putting all of the Fold 3's cameras through their paces in our full review, so watch this space for an in-depth verdict on image quality and performance.
Power: in spades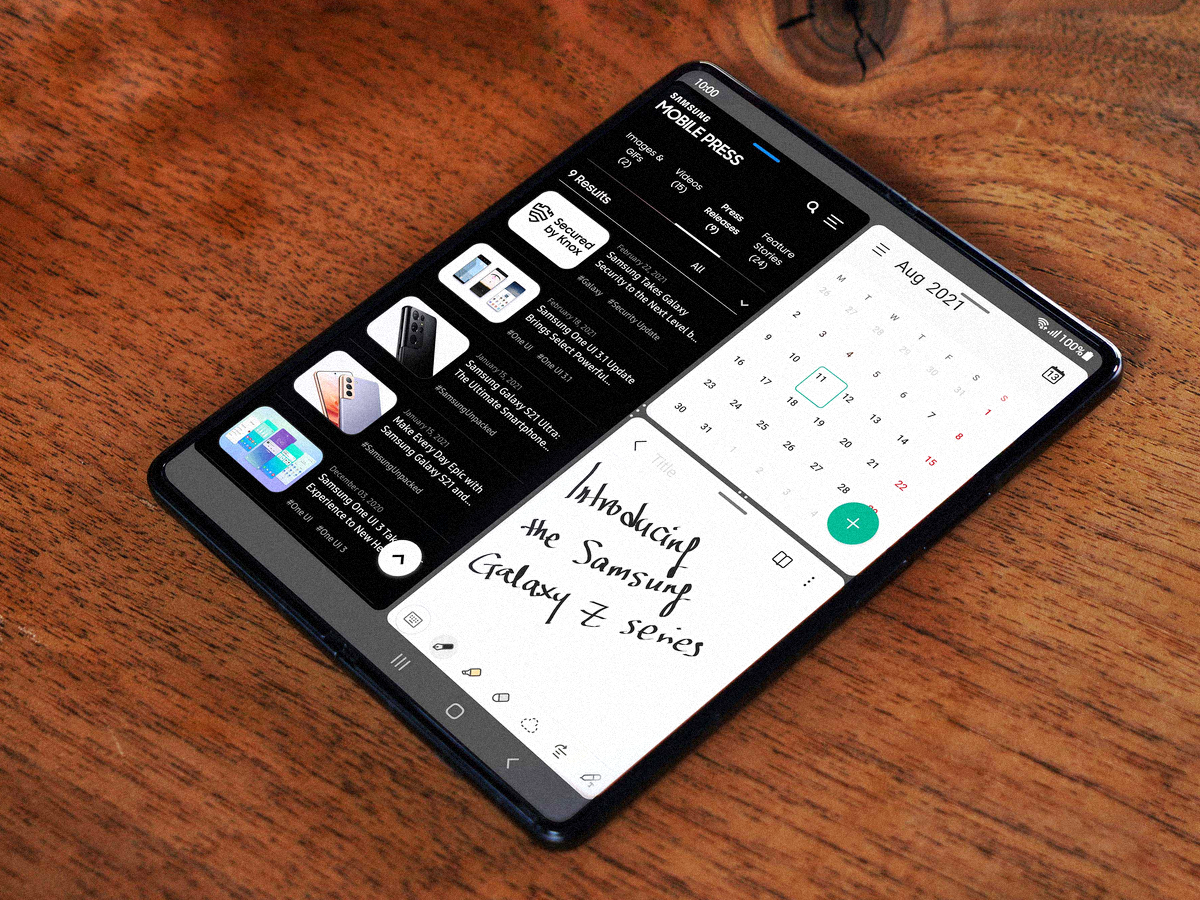 Without using the Fold 3 as our main handset, running apps and playing games throughout the day, we can't categorically state that it'll handle everything you can throw at it. But we'd be blown away if it didn't.
That's because it's packing the power of a Snapdragon 888 5G processor, along with 12GB of RAM and your choice of 128GB or 256GB of storage. We can all but guarantee that this setup will blitz through anything you care to task it with, although we're looking forward to confirming that all the same.
We'll also be putting the 4,400mAh battery through its paces, too. 25W charging does seem a little archaic compared to some of the super-fast offerings from the likes of OnePlus, Huawei and Xiaomi. We'll have to wait and see what it's like with real-world use.
Samsung Galaxy Z Fold 3 early verdict
There's plenty to love about the Galaxy Fold 3. It's incredibly well-built with good looks to match, and its screens are things of visual – not to mention, engineering – beauty.
The promise of S Pen and multitasking tricks, coupled with more powerful innards, point towards a blisteringly fast flagship experience. For a device that costs £1,599, you'd certainly hope so.
Having said that, we're a little sad to see no forward progress in the camera department, making this seem like less of an upgrade for Z Fold 2 owners. That said, the Z Fold 3 is launching at a price £200 cheaper than its predecessor.
We're looking forward to properly adopting the Z Fold 3 and pushing it to its limits. We'll see you back here for our final definitive review, very soon.