Panasonic TX-L47DT50 review
Yes, Panny is known for its plasmas but this LED set is definitely worth a gander and can now be found for half its original price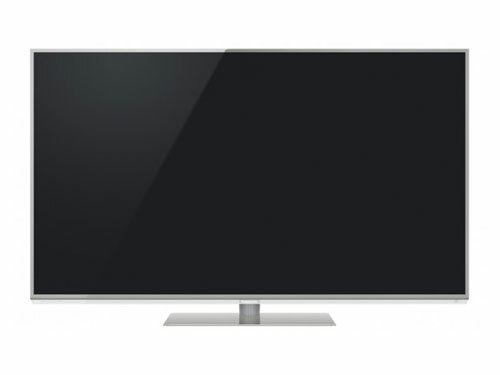 Panasonic TX-L47DT50 review – intro 
If you're splashing out two grand on a TV, you might expect a little more consistency, but this Panasonic is frustratingly imperfect. It looks suitably high-end, with a slimline bezel around its 47in screen, but trundling through its basic menus with its distinctly traditional remote is a real no-frills experience.
Panasonic TX-L47DT50 review – picture quality 
Settle down to actually watch it and you'll be back in impressed mode. Unusually for Panasonic, this is an LED set, and while not up there with its best plasmas, it's still very good. This isn't just any old LED screen – this is an IPS LED screen. The main benefit is better off-axis viewing, so your mates can get a good view of the action from wherever they're sitting.
Games and sport are handled competently thanks to solid motion processing and vibrant colours, and both Freeview HD and Freesat HD tuners product excellent images.
Compared to the very best though, it's missing a smidgen of detail and sense of depth. And while 3D performance is much improved over past efforts, you'll have to fork out about £80 each for the new-look-active-shutter glasses.
Panasonic TX-L47DT50 review – motion 
The screen shows 200 frames a second, like most new TVs, but the backlight blinks 8 times each second, too. That effectively means a blazing 1600Hz refresh rate, and much smoother motion.
Panasonic TX-L47DT50 review – Viera Connect 
One thing it does get 100% right is its vastly improved Viera Connect hub.
Not for Panasonic the top-down redesign of a smart TV experience: Viera Connect offers up a basic series of customisable screens of content. Crucially, the choice is excellent – iPlayer, Skype, Netflix, BBC News and the usual social media big boys – and while HD iPlayer looks best, even ropey YouTube videos are handled well.
Its selection of online content is as good as any rivals, and you can connect a USB HDD for basic PVR functionality, view content from SD cards or stream DLNA media to the TV over the integrated Wi-Fi connection. If only everything else about this set was flawless.
Panasonic TX-L47DT50 review – control 
The Viera Remote Android app is a little clunky, but it gives you full control over the set and makes it easy to sling content from your phone to your TV. An iOS version is on the way.
Panasonic TX-47DT50 review – verdict 
Panasonic is best known for its plasmas, but this LED set is worth a gander. You get fairly basic menus, but Viera Connect is excellent and Freeview HD and Freesat HD deliver stunning 3D, although specs cost £80. It just lacks a smidgeon of detail and depth.