Panasonic Lumix FZ1000 review
This brilliant bridge camera might well be the only shooter you ever need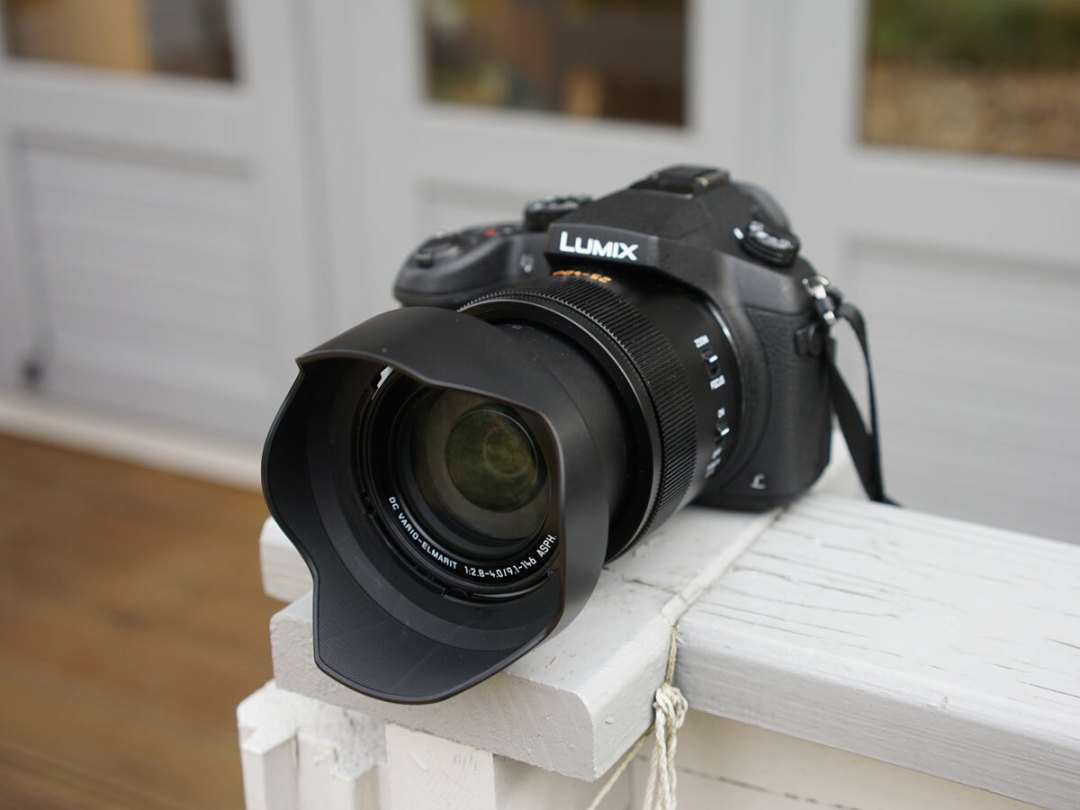 Panasonic's bridge camera might look a little familiar to you, and that's because we've reviewed it before. Well, sort of.
The FZ1000 is pretty much the exact same camera as Leica's V-Lux (Typ 114), which we ran the rule over on these very pages a few weeks ago. Same lens, same sensor, same image processor, same body shape, same screen… you get the picture. There are some minor differences, which we'll cover below, but the only truly important one is the price: the Panasonic is £650 while the Leica runs a little (well, a lot) richer at £925.
You can read Stuff's V-Lux review here, but it's only fair that Panasonic's edition gets the same treatment as its pricier brother.
Build and design
The FZ1000 is a fair size, which might surprise those who assume bridge cameras offer a more compact alternative to DSLRs. This is as big as many DSLRs, in fact, and dwarfs compact system cameras like those in Panasonic's own Lumix G range.
It's not particularly heavy however, weighing 831g. Interestingly, thats a single gram heavier than the Leica V-Lux, despite the two cameras being near-identical in terms of their exteriors. The logo is different; a few of the buttons and control knobs are different; the strap is different (Leica's is larger and better); the textures of the tough plastic body and slightly rubbery grip are different – but essentially the two cameras are identical. The FZ1000 does come with a removable lens hood to cut down on glare from the sun and other light sources, and that's one small advantage we can give to Panasonic.
The FZ1000 is Panasonic's top bridge camera, and thus aimed chiefly at photographers familiar with the ins and outs of a camera. In other words, there are plenty of controls on offer – but not an unreasonable or confusing amount. There are five "Fn" function buttons, each of which is customisable. The lens barrel, meanwhile, features two handy switches, one of which turns optical image stabilisation on or off (the latter is useful when using tripods, if you're wondering why you'd ever turn OIS off); the other toggles the lens' twistable ring between zoom and manual focus modes.
The crisp, bright vari-angle screen can be tilted up, down and flipped around to face frontwards, but the super-sharp OLED viewfinder impresses even more. With a staggering 2,359,000 dots, it delivers a fantastically detailed, rich preview of what you're about to shoot.
Features
As with most cameras we review these days, the FZ1000 offers Wi-Fi. It allows you to transfer images to a smartphone, tablet or computer, as well as control select functions and setting remotely through Panasonic's Android and iOS app. There's NFC too, which speeds up the connection process with compatible smart devices. The app isn't the slickest piece of software you'll find this side of Silicon Valley, but it does its job well, and it's useful for getting your favourite images off the camera, onto your phone and thus into Instagram, VSCO or Facebook.
Panasonic FZ1000 tech specs
Sensor: 20.1MP 1in MOS
Lens: 16x optical zoom f/2-f/4 (25-400mm equivalent)
ISO range: 80-25000
RAW shooting: Yes
Optical image stabilisation: Yes
Video modes: MP4 in 4K (3840 x 2160), 1080p, 720p with AAC stereo audio
Screen: 3in 921,000-dot LCD
Viewfinder: 2,360,000-dot OLED
Connectivity: Micro HDMI, USB, remote control, external mic
Wi-Fi/NFC: Yes/Yes
Dimensions: 137 x 98.5 x 130.7mm
Weight: 831g
Still image quality
The FZ1000 carries the same 1in 20.1MP MOS sensor found on the company's LX100 and CM1 cameras, as well as the Leica V-Lux. It's an impressive sensor, not because of its megapixel count (respectable though that is) but because of its physical size. Most compact cameras have sensors that are much, much smaller, but larger sensors allow more light to be captured in shorter shutter speeds, thus boosting low light performance. And they also have the effect of enabling a shorter depth of field to be achieved in your photos and video, allowing you to take shots with tastefully attractive fore- and background bokeh.
There's also a Leica-produced lens with 16x optical zoom and a maximum aperture of f/2.8 to f/4.0 (depending on your current focal length). Again, it's of impressive quality – and that's reflected in the photos the camera turns out.
High levels of detail coupled with realistic colour reproduction and the potential for buttery smooth bokeh make it near-impossible to take a bad picture with this camera. The autofocus isn't the fastest I've seen, and occasionally I found it locking in on something I didn't want it to, but it's speedy (and usually smart) enough to focus on birds in flight and the like.
It's also effective in quite gloomy conditions, although not to the extent of a DSLR or compact system camera with a wide aperture lens. But it's a highly versatile camera that, thanks to its relatively high aperture throughout its whole 16x optical zoom range, can be used to shoot almost any type of image: landscape, portrait, macro or telephoto.
Video quality
The FZ1000 is one of only a handful of current cameras able to shoot in 4K resolution and while I suspect few people will use this option – after all, not many own a TV or monitor capable of watching 4K on – it does provide some wow-worthy moments thanks to its exquisite detail, rich colour and wide dynamic range. It can look a little wobbly when filmed handheld, especially if you're zooming in, but the image stabilisation works to counteract camera shake fairly well.
Lesser quality 1080p videos also looks great, albeit less likely to knock your socks off, and has the added advantage of higher frame rates (4K is limited to 30fps, 1080p goes up to 60fps).
Panasonic FZ1000 verdict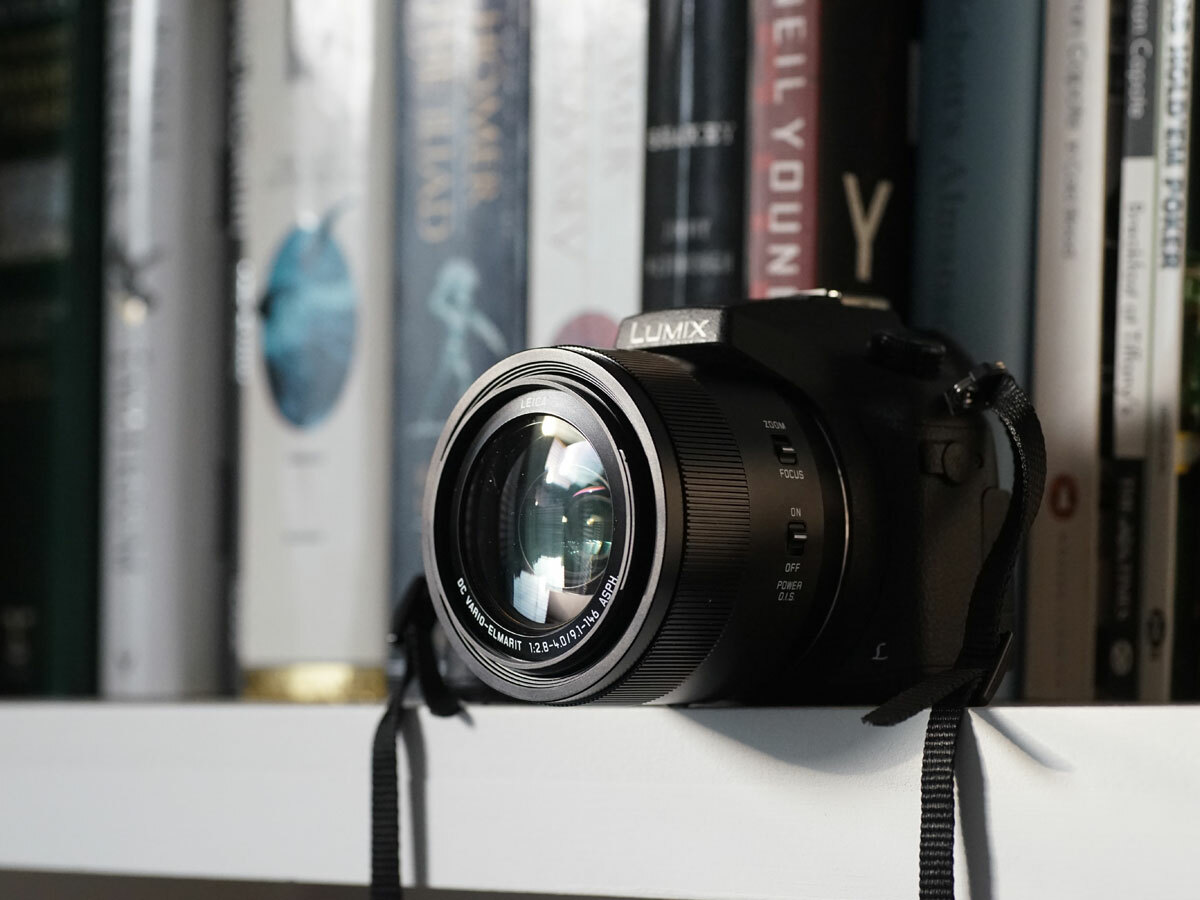 The FZ1000 is incredibly versatile – a single, fixed lens camera capable of shooting fantastic stills and video in almost any situation. If you're about to head off on holiday and are looking for a do-it-all companion to document anything you might come across on your trip, from majestic vistas to scuttling insects, it'll rise to the occasion nicely. Bridge cameras often feel like a compromise, but this one doesn't – at least when it comes to everyday use.
Yes, it's the same as the Leica V-Lux, but at almost £300 (or a third) cheaper it feels worthy of an extra star in Stuff's rating system. A brilliant bridge camera.
Buy the Panasonic FZ1000 here from Amazon
Stuff Says…
A stunning all-rounder that'll appeal to both enthusiasts and newbies
Good Stuff
Superb image and video quality
Huge zoom range adds to versatility
Large, crisp viewfinder
Bad Stuff
Somewhat bulky for a bridge camera