Onkyo DS-A1 review
It's time to unleash your iPod's tunes on a poor, unsuspecting public. You'll be needing a hi-fi connection dock, then…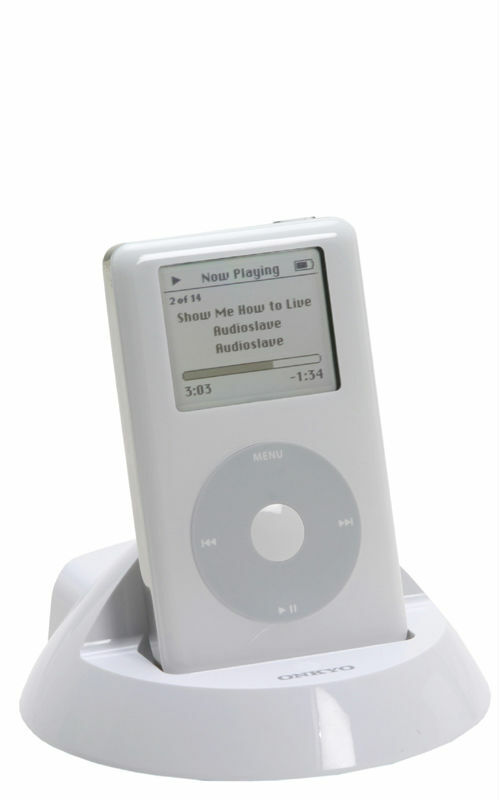 If you already own a hi-fi system and want to connect your iPod to your existing amp and speakers, then you need one of these – a simple dock without speakers.
The Onkyo has a few more tricks up its pristine white sleeve. It can accommodate and charge any iPod with a dock connector, offering snug 'collar' fittings for the different types of player. The dock's stereo analogue outputs allow you to hook your iPod up to your hi-fi, and it also has an S-Video output for sending your photos to your TV/projector.
If you own an Onkyo amp or receiver with an 'RI' input, connect the DS-A1 and you'll be able to control your iPod from the comfort of the sofa, too.
More for your money than a cable
Listening to a range of MP3 files through the DS-A1 reveals a heftier and more detailed sound than simply connecting the iPod to the amp via a £50 stereo RCA cable. Quite apart from the battery charging and photo-display features, we'd buy the Onkyo for this reason alone.