Nokia N70 review
The Music Pack, designed to boost Nokia's existing phones, arms the N70 for battle with Sennheiser PX100 headphones and a 256MB MMC card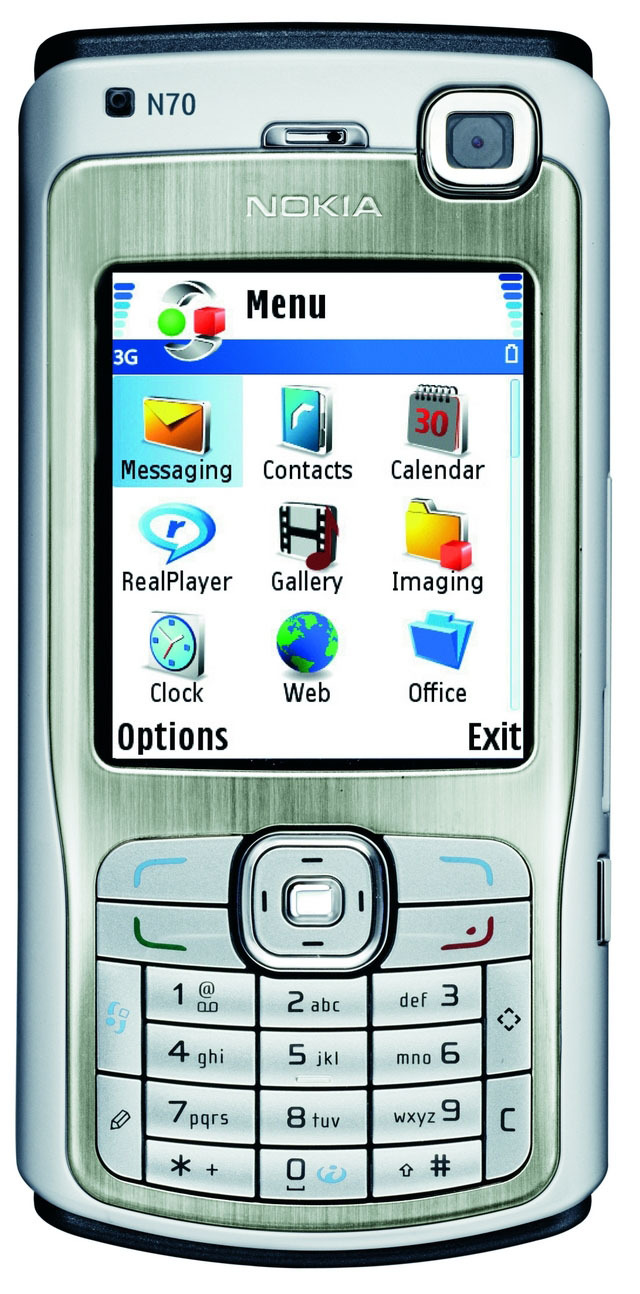 The Music Pack is designed to boost Nokia's existing phones. Not that the N70 needs a nandrolone injection – it somehow manages to refine the 6680, Stuff's favourite smartie and 3G phone.
Music and pics on your mobile
The successful tweaks are a 2-megapixel camera which matches the shots of the W800i, an improved joystick, a new FM radio and a lovely brushed silver finish. With the Series 60 OS and its ever-growing library of third-party applications, it's a monolithic and suitably expensive market leader.
One thing the N70 isn't, though, is part of Nokia's new Xpress Music stable, and thus an out-of-the box music phone. The Music Pack arms it for battle, with some fine Sennheiser PX100 headphones and a 256MB MMC card, but next to the W800i it looks like a City boy at an indie gig.
It's no N91 either – there's no WMA support, you have to use Nokia's software and, unlike Toshiba's upcoming 803, it lacks music buttons. So, if music's your deal breaker, bite your lip and go for the N91.