Navman S30 review
The smallest of Navman's new S-series has a big job to do if it is to compete against the market leaders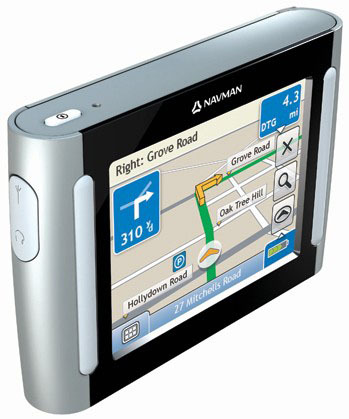 If Navman's S-series is an attempt to take on market leaders TomTom, then the S30 has to be better than that company's value offering, the ONE. And that is no small ask.  
Built to last
For a start, it'll need to be well-built – and it is. Remove it from the minimalist packaging and you get the impression that the S30 can handle being knocked around in a glovebox, although the plastics used are not as quality feeling as the ONE's. The windscreen mount is small, but strong, and the USB power cable affixes to it for neatness. 
Like the ONE, the S30's price point will appeal to first-time sat-nav users, sceptics and technophobes. It'll need to be easy to use. It is: menu icons are self-explanatory, address entry accuracy is helped by spoken feedback and actions are justified by on-screen animations.  
The maps are good, with easy-to-read 3D turn arrows, and the spoken instructions are clear. On the right hand side of the screen, you can choose between a drop down panel of time and distance data or, by clicking on one, minimise the menu to show just one of the options.
No shortcutsAnd, it'll need to be dependable. It is, but with a few reservations. Firstly, Navmans used to have shortcut keys for finding the nearest fuel or parking. The S-series has software alternatives, a couple of presses back from the map screen. Not as quick. Mind you, the TomTom ONE is no quicker. 
Also, once you have your list of nearby petrol stations, only a compass bearing tells you where it is in relation to you: an arrow or map overlay mode would be more helpful. 
But, these are niggles. For the money, if you just need a UK map sat-nav that you can depend on, the S30 might well be it. The TomTom ONE is still better, but this runs it closer than anything else has.