Mario Party Superstars review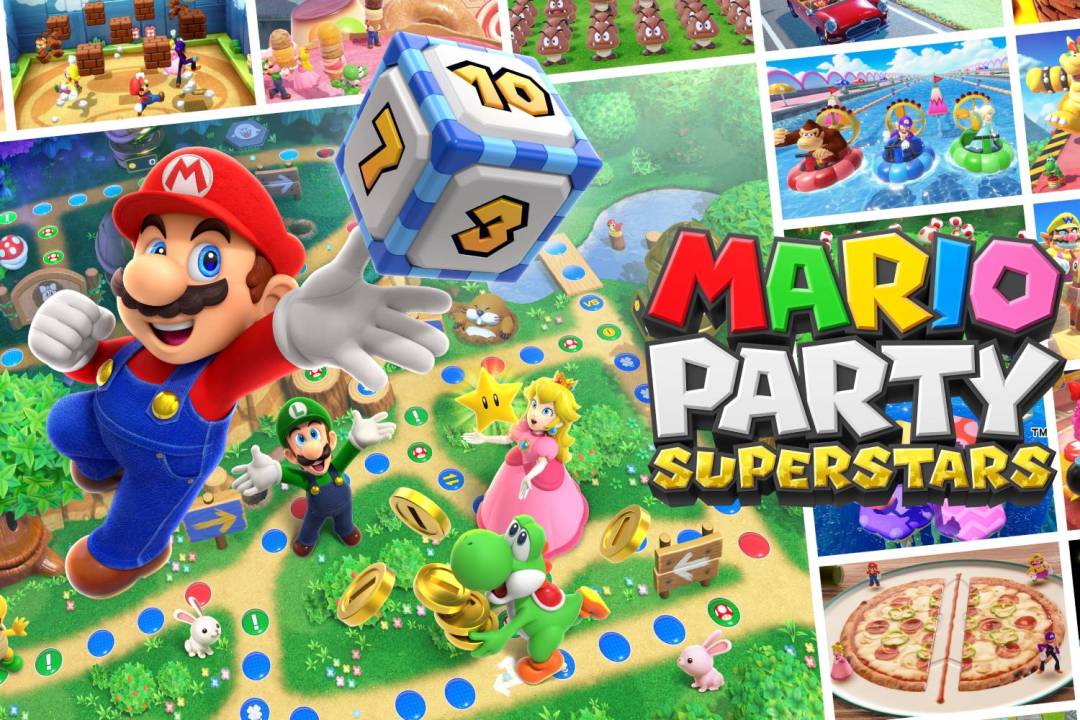 Holidays are coming, one in which we'll be able to get together with family and friends once more.
In other words, it's the perfect time to get hold of a good old party game. By good old, we mean new, but also traditional – and they don't come more traditional than Mario Party Superstars.
Not to be confused with 2018's Super Mario Party, this is more akin to a remastered greatest hits package celebrating the history of the party series right back from the N64 original. With 100 minigames across five boards, these are the classics you remember staying up late at sleepovers driving your mates crazy, lovingly remade in HD.
The difference is that the chaos is now even more accessible, whether you're playing in your living room on the big screen, crowded around the shiny OLED in tabletop for an impromptu bash, or online.
Party over here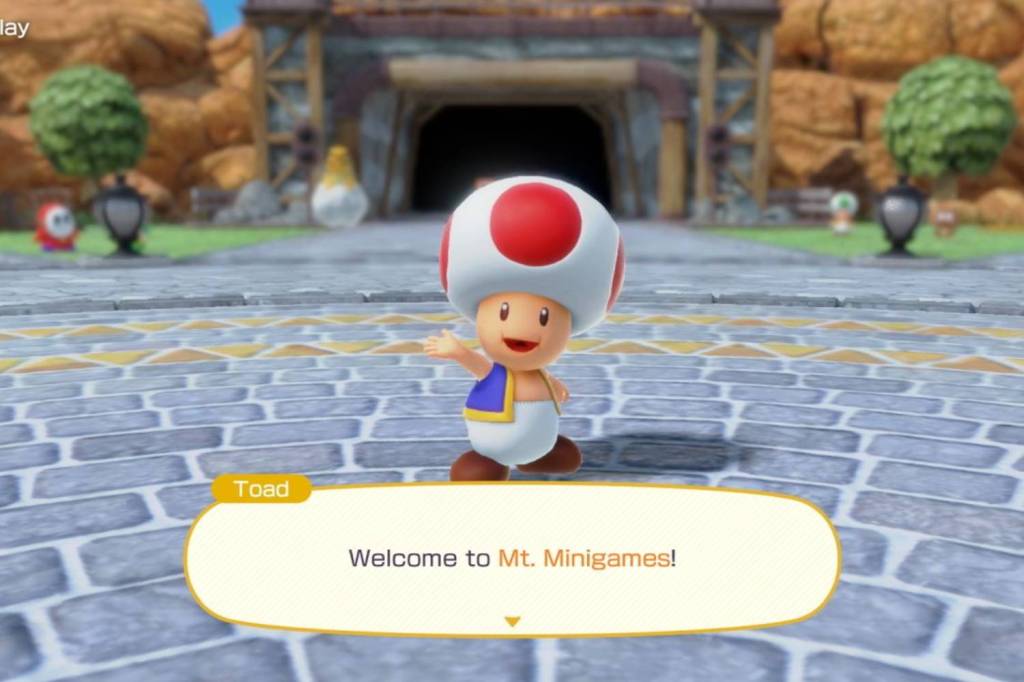 There's something a bit no-frills about Superstars, though you'll also be glad that it's done away with any unnecessary filler – it's not shoehorned a dreaded story mode into a multiplayer game for the sake of it, for starters. Instead, it just wants to get the party started quickly, with all the boards and minigames available from the off, saving the unlockables for purely decorative stuff you don't have to pay much attention to.
When you start the game, you'll simply pick between Offline Play (i.e. playing on a single Switch system docked or on tabletop mode), Local Play (i.e. playing with other nearby Switch players, provided they also own a copy of the game), and Online Play. In any case, you'll be transported to the colourful hub where the same modes are accessible, whether you go down the green pipe for the classic boards in Mario Party mode or make a dash for the Minigames in Mt. Minigames.
The meatiest of these are Mario Party's boards that can last anywhere from 30 minutes to a couple hours. These operate like a typical board game, except you roll a 10-face dice, and each space yields far more dastardly shenanigans than a game of Monopoly, as you compete by hook or by crook to get the most Stars in order to be crowned the Superstar.
You can also opt to head to Mt. Minigames and have a quick play of any of the 100 minigames in Superstars, which is also split into categories, such as 2v2 tag matches, 1v3 minigames, or Score Attack. For any mode you play, you'll always earn XP and coins, the former unlocking new items from Toad's Shop that can be purchased with the latter.
History club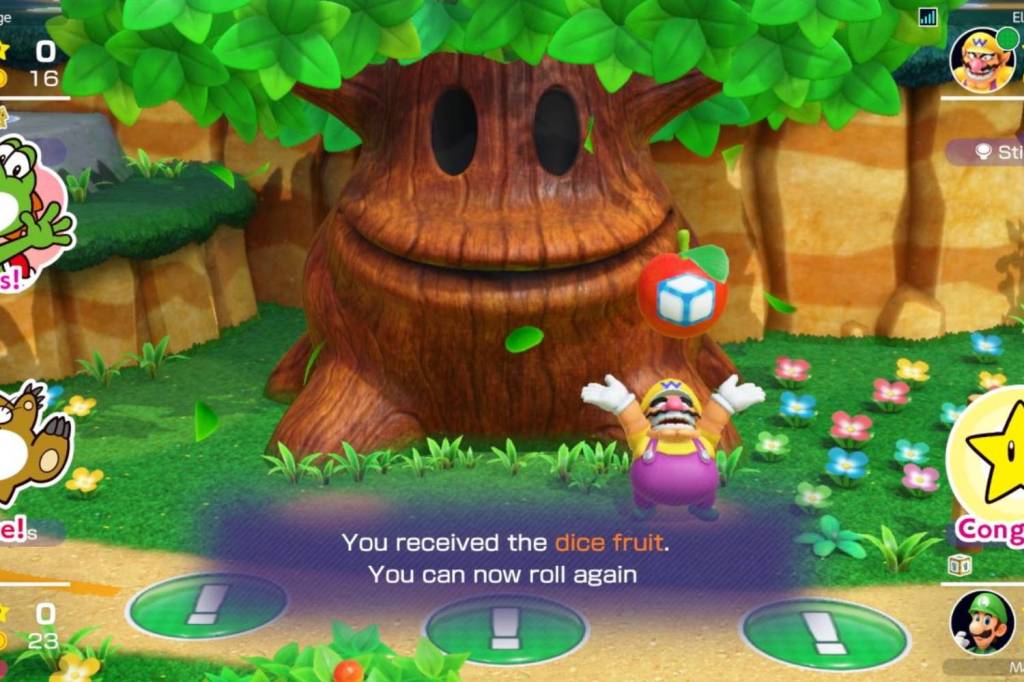 It's no mean feat taking just 100 minigames from a series that's in the double-digits, though the older ones definitely get a fairer share compared to the later entries, and it makes sense that there's significantly less representation for the Wii entries since Superstars has to ensure everything can be played using just the stick and buttons on a single Joy-Con.
It also seems wise to have more than half the collection focused on games from the N64 era to mine the most nostalgia, such as Mushroom Mix-Up, Bumper Balls, and Snowball Summit, especially because these have the greatest capacity for shithousery [can I say that? Or go with shenanigans if not]. That said, during Mario Party board games, you can also tailor your preferences of minigames – such as choosing only from the N64 or GameCube era, as well as opting for more skill-based or family-friendly ones.
Regardless of your familiarity with the minigames, by default you can practise with each before you officially start so that everyone's on an even playing field, which feels important considering some might bump you out within seconds before you've had a chance to figure out what to do.
The five available boards also all hail from the N64 era, and there's a nice touch of introducing each one with a few screenshots of the 64-bit originals so you can appreciate how far the HD versions have come. Sure, it's maybe not quite as in-depth retro as you might want (this is a casual party game after all, not a history lesson), but you can at least unlock the classic background music to use on the boards.
So-So-lo
Of course, you might be wondering what's in it for the solo player? Well, you can play everything yourself, since the other players can be controlled by the AI, whose difficulty you can also adjust, and the good thing is if a board game had to come to an end prematurely, progress is saved and can be resumed later, either with the folk you were playing with or replaced by AI.
But honestly, you don't really want to buy Mario Party Superstars just for yourself. Sure, there's a level progression system that unlocks more items from the shop but they're ultimately pretty basic incentives. The fun comes from playing this with mates banter and bickering ensuing whenever someone screws someone else over. And that human connection is especially necessary to fill in the time it takes to move on the board, which gets more tedious if you're waiting for the AI's turns.
That said, as we're still not quite back to normality, the ability to play everything online is also a welcome option, while you can also use sticker emotes to communicate with everyone else. It still doesn't beat the atmosphere of being in the same room, but at least we're all used to Zoom chats now that it doesn't feel like a bad alternative. Just make sure you're on a video call so you can see the look on your friend's face when you steal their Star.
Mario Party Superstars verdict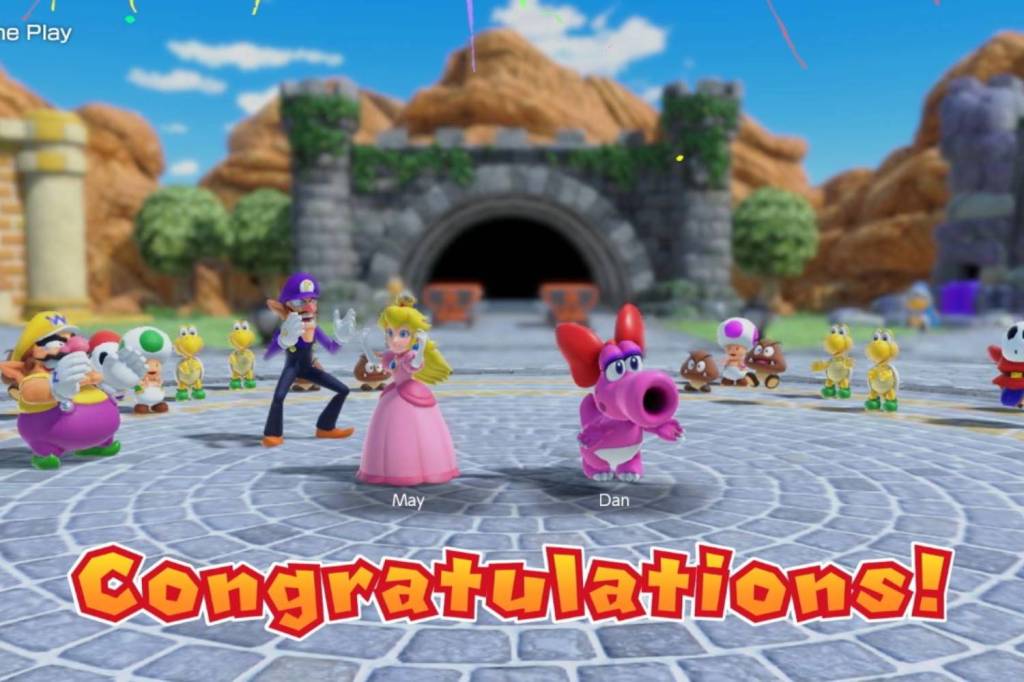 While a past Mario Party compilation had awkward results (mostly because it was for the 3DS, which doesn't naturally support local multiplayer), Mario Party Superstars brings the classic competitive four-player mayhem you know and love that's fit for any kind of gathering or occasion.
It may lack the kind of innovative novelties and Switch-based gimmicks of Super Mario Party but that's also how it distinguishes itself as a greatest hits package. Once you've popped this down in a pub or living room and handed out four controllers, whether it's in the hands of a veteran gamer, your five year-old niece, or your mum, you're guaranteed a riot of a party.
Stuff Says…
The best of Mario Party in a neat modern package
Good Stuff
Tons of fun minigames and variety
Accessible options and gimmick-free controls
Online play for all modes
Shenanigans
Bad Stuff
Taking turns can feel slow
Might not have all your favourite minigames
Shenanigans (when you're on the receiving end)