LG G Watch Urbane review
Is this the best smartwatch LG has ever made?
LG's been in the Android Wear game since day one.
While the original square G Watch wasn't much to write home about, the G Watch R offered us a better idea of where LG can take Google's wristputers. Its circular design and impressive OLED screen give the Urbane a good platform to build on and deliver the best Android Wear experience available.
So then. Does it?
Face lift
While the original G Watch R wasn't ugly, it certainly didn't set our hearts aflutter. The G Watch Urbane is, thankfully, a rather large improvement.LG has ditched the Watch R's etched dial, instead opting for a plain metal watch case which is less distracting, and far more handsome.
We've been stopped quite a few times by passers by, asking about the Urbane and commenting on its looks, which is something we never experienced with its predecessor. It's very well put together too, and has held up over months of use with little to no physical damage or scratches, despite more than a few knocks.
Size-wise though, it's still a little bulky for smaller-wristed gadgeteers, and it's definitely not as sleek as the Apple Watch. The leather strap with white stitching is a classy touch, though we'd still prefer the ultra-soft leather strap found on the Moto 360. Still, it's a standard size, so you can switch it up as much as you like.
Come full circle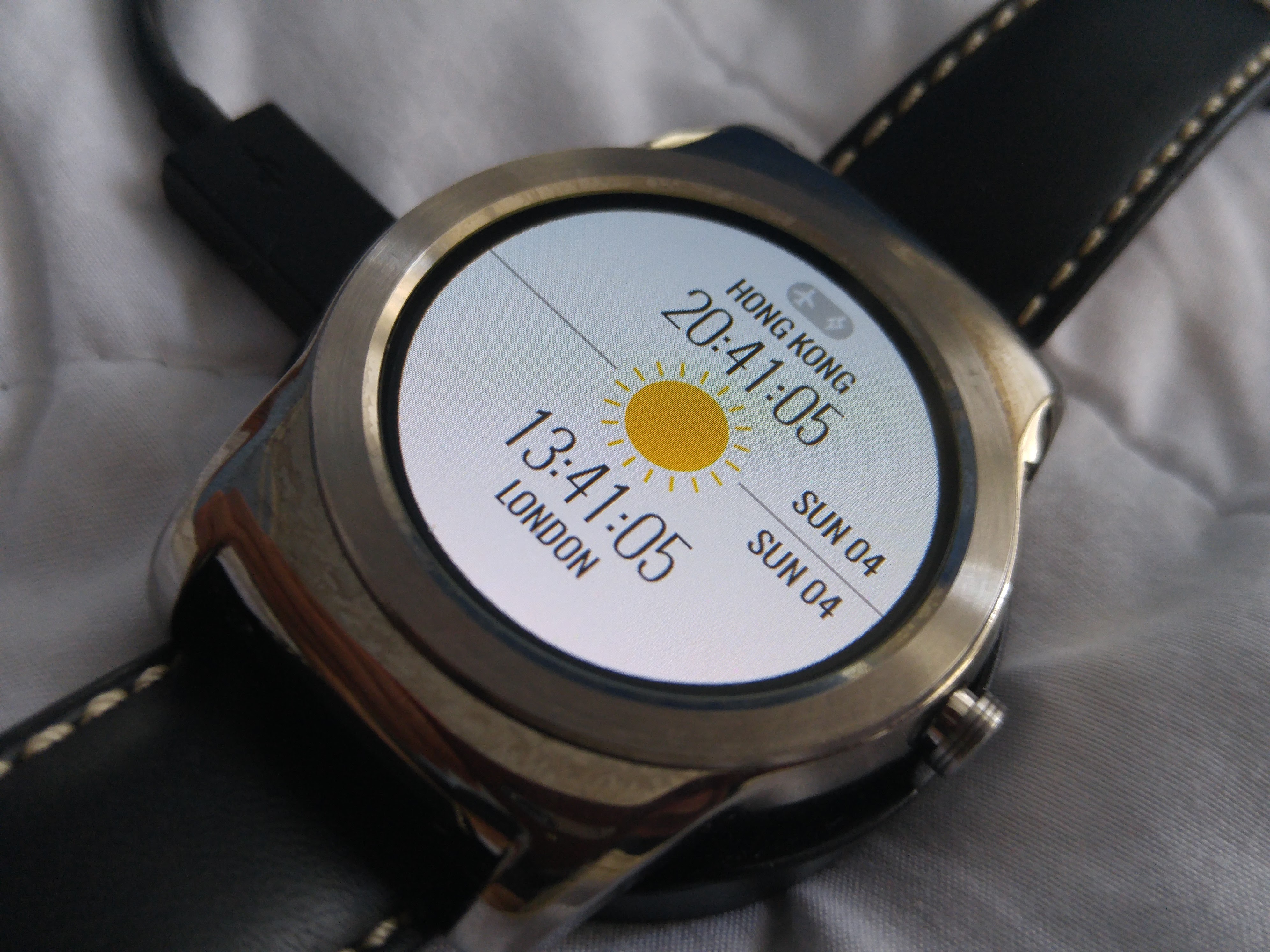 The Urbane has the same 1.3in 320 x 320 plastic OLED display as the G Watch R, and we're not complaining. It's still a full circle, unlike the Moto 360's, and is just as sharp and as easy to read in daylight as before.
One benefit of the Moto 360's cut-off screen however, is the fact that it has an ambient light sensor at the bottom. Because the Urbane lacks this, you have to manually adjust the brightness depending on your location, which can get annoying. Sure, there's a brightness boost shortcut in the drop down settings, but it's still not as handy as automatically adjusted brightness.
A benefit of the OLED display technology is the production of full, deep blacks, which make watch faces look more natural and also consume less power when a predominantly black design is used. Speaking of which…
Super stamina
The Urbane's battery life (for a smartwatch) is pretty good. It lasts nearly two days' worth of normal use.
Normal use for us means setting the screen brightness to two, and having it connected to our phone constantly, with all notifications on. We also turned the Urbane off at night when we sleep, because there's no point in keeping it on if we're not wearing it.
Compared to the first-gen Moto 360 and Apple Watch then, its 410mAh battery performs well, though it still can't match the Pebble Steel's one-week battery. Given its superior screen however, this will be an acceptable trade off for most people.
Android Wear, evolved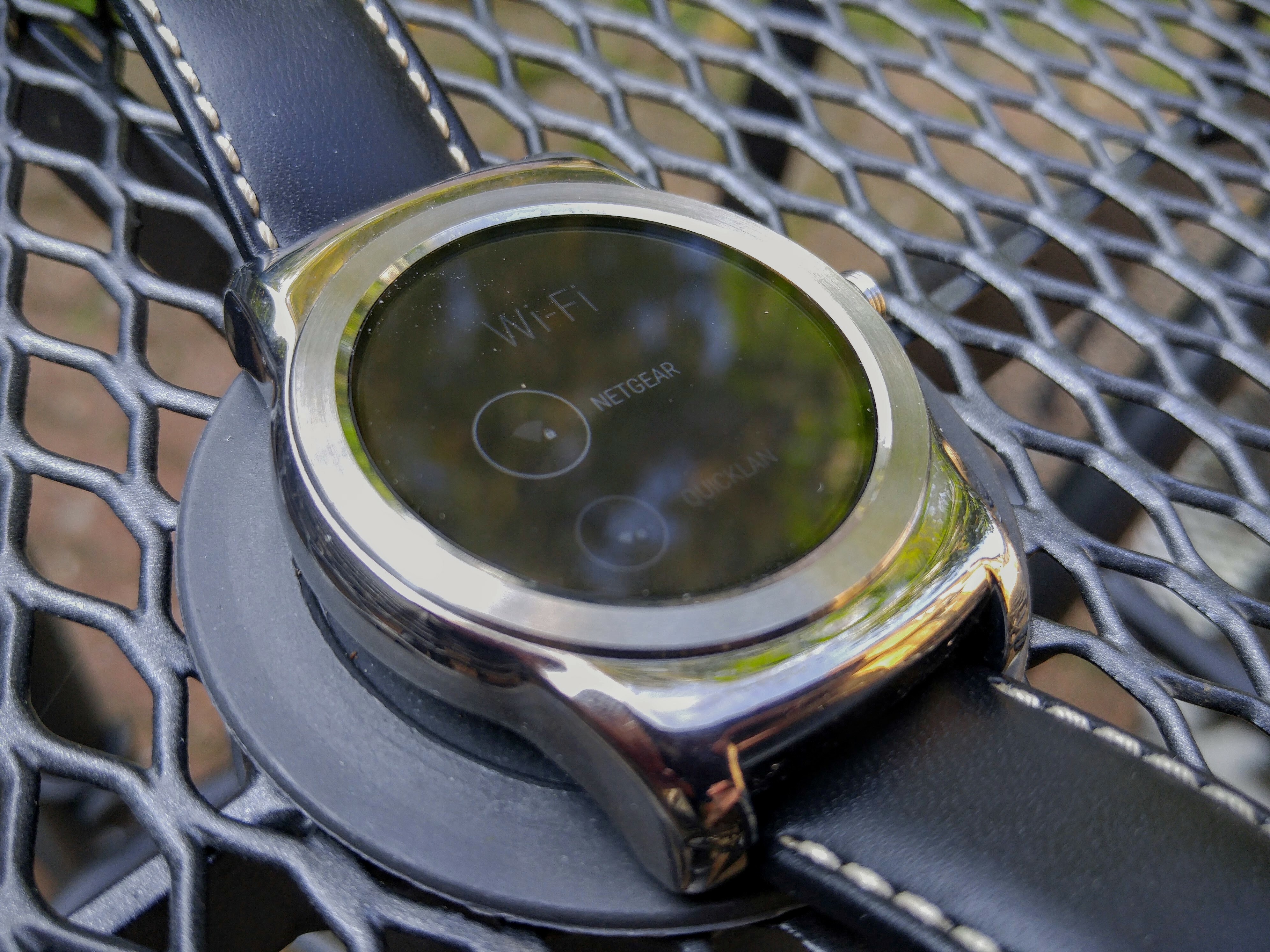 The Urbane is running the latest and greatest version of Android Wear (5.1.1), which brings with it a pile of improvements (some being more useful than others).
Emoji support probably won't matter to most people, but the new dropdown shortcut for Theatre Mode is a very welcome addition. If you're out in a dim or dark place and you don't fancy advertising your flashy screen-mounted wrist to the world, you can turn Theatre Mode on to turn the screen off and cease all notifications. It's a simple but very handy shortcut, and it's even easier with a quick double-press of the power button.
Another new feature that Android Wear 5.1.1 brings to the Urbane, is Wi-Fi support. This means that you can still receive notifications, even if your device is out of Bluetooth range.
We personally didn't find much use for this ourselves, given that our smartphones are essentially glued to our hands, but if you've got bad signal in your house, you can leave your phone near a window for example, and walk around knowing you won't miss anything.
Gesture support is one of the bigger additions, and they work by letting you dismiss, undo, and flick through different notification cards by flicking your wrist towards/away from you. We didn't really find much use for this in practice, and you'll get a few odd stares if you do it in public, but it could be useful if your hands are busy when cooking or driving – though we don't advocate the latter. Keep those eyes on the road everyone.
Power in spades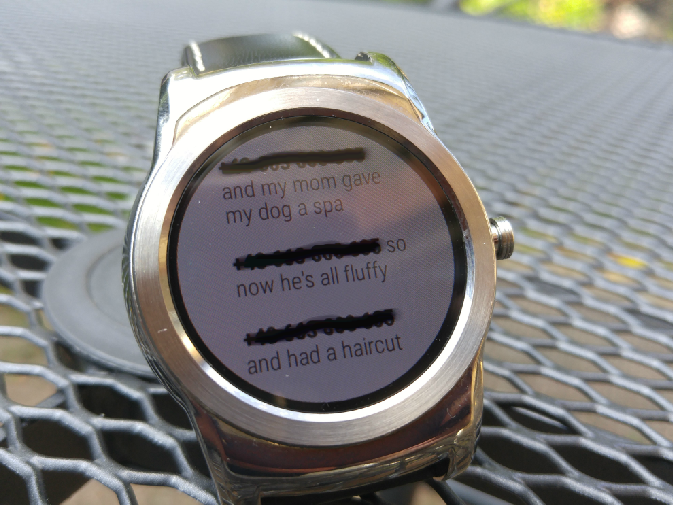 Smartwatches don't have to be as powerful as their smartphone brothers, but as our initial experience with the original Motorola 360 showed, stuttering and lag can be an annoyance.
Like the G Watch R, we found no problems with the Urbane's ability to flick through menus and run apps at all, and have no complaints about its Snapdragon 400 processor or 1GB of RAM.
While you could argue that there's no need for a more powerful processor, we'd still like to see newer processors from LG (and other manufacturers) in future smartwatches, more for their increased energy efficiency than anything else.
LG has also once again left out GPS smarts, so the Sony Smartwatch 3 remains the best Android Wear option for regular pavement pounders.
LG G Watch Urbane Verdict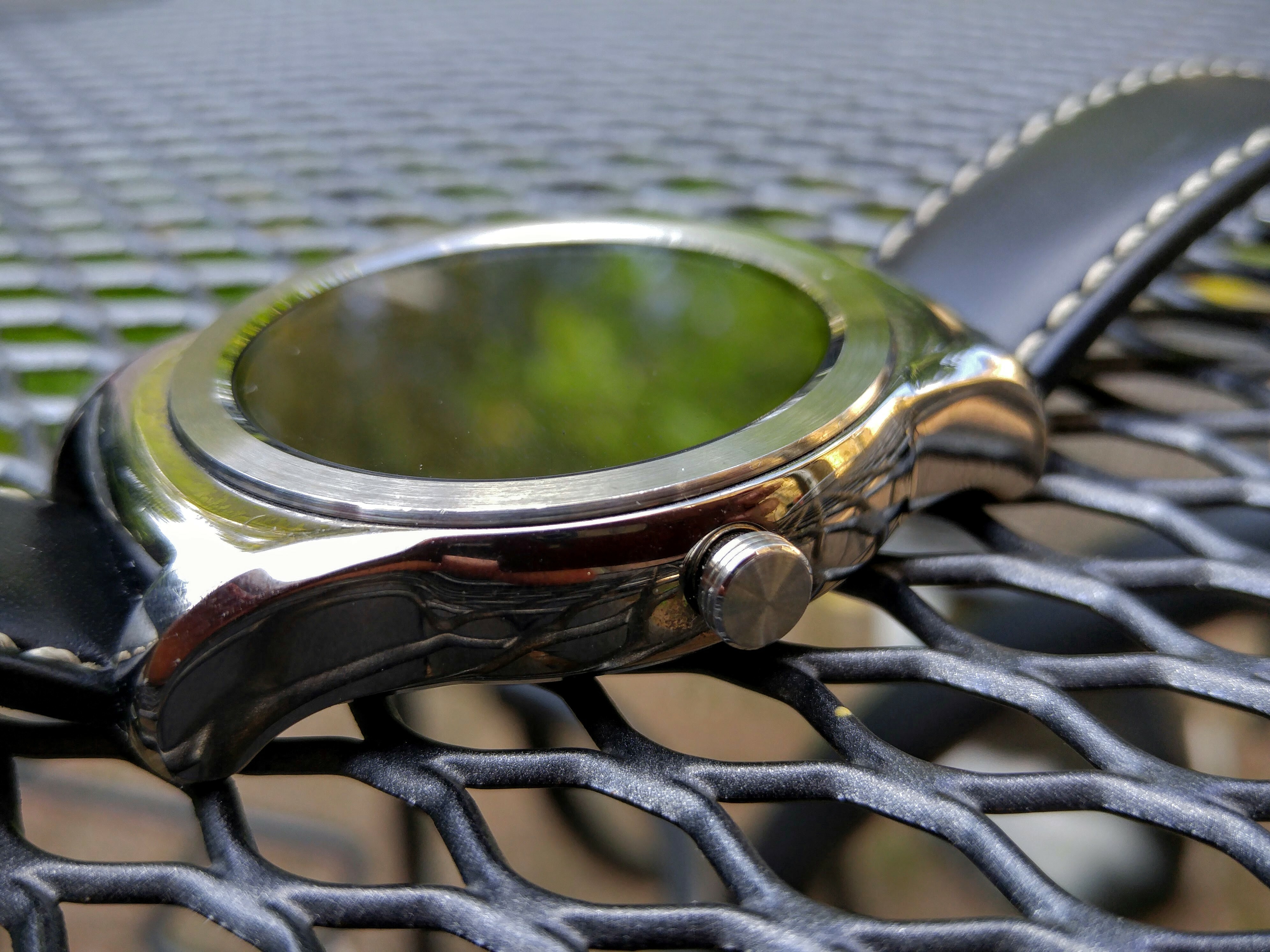 The Urbane is easily the best LG smartwatch we've laid eyes on, and is currently the best Android Wear smartwatch we've reviewed. It loses a few marks for its build however, as we've been spoilt by the different size choices offered by Apple and Motorola.
Still, if your wrists are happy to accept it, then you'll have slick smartwatch with a very good screen, that'll easily last you nearly two whole days on a single charge. With the Urbane 2 and new Moto 360 around the corner though, you might want to hold off a bit, though it's £185 price tag makes it a very tempting option.