LG 47LM960V review
With seven specs and bags of content, this superb passive 3D TV is worth every penny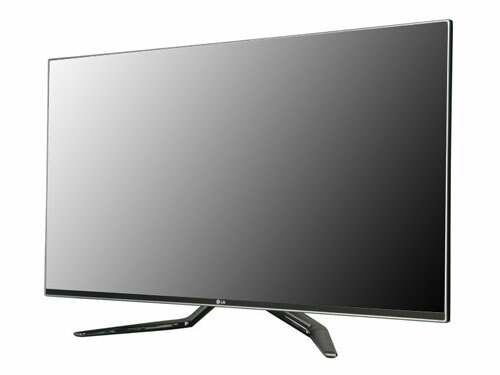 LG champions passive 3D, and this set comes with a whopping seven pairs of glasses – could be useful if you're having mates round for the big game…
passive 3D and Dual Play
What's the best thing about passive 3D? The cheaper specs. They may 'only' show a half-HD 3D image, but they're the only sensible option if you want to get a bunch of your mates round for a movie or match in three dimensions. Helpfully, LG bundles five pairs with this set – you'll be lucky if you get two on many of the other TVs here. If you feel like gaming, there are also two included pairs of Dual Play frames, which allow for full-screen two-player action on one TV.
LG Home Dashboard 
But it's not all about glasses, as LG's new-look Home Dashboard shows. It has a wealth of streaming and DLNA services, as well as old-fashioned TV from the Freeview HD tuner. The interface is as clean and clear as any we've seen, with 'cards' of content at the top of the screen and a 'My Apps' banner that pops up from the bottom.
picture quality
The picture is superb too: realistic and natural, with great-looking skin tones. Rapid sport and games take a little fiddling – the TruMotion processing needs to be dialled down to prevent movement from looking unnatural – but it's a brilliantly cinematic image. 3D is easy on the eye, and while not quite as immersive as the best active-shutter experience, at least you'll be able to share it with your friends.
Smart Stuff
LG's latest take on smart TV services is excellent. The interface is clean, clear and fast and the selection of streaming content is comprehensive, with BBC iPlayer, Acetrax, Blinkbox and more. All that streaming goodness is bolstered by loads of free 3D content, and you'll even find an app from your very favourite gadget magazine.
extras and accessories
Unlike on some sets, a camera isn't included. If you want to use Skype for video calls, you'll have to shell out extra for the AN-VC300 camera (£100 or so) and attach it to the top. Elsewhere, a whole 'card' in LG's Home Dashboard is devoted to the Smart Share feature, which will access your media via DLNA media streaming or the USB inputs, and build a thumbnailed library for you.
Finally, LG's bundled Magic Motion Remote allows you to cleverly point, click and scroll your way around the menus, Wii-style, or you can navigate with the somehow slightly-less-cool basic voice commands.